East Boston's Piers Park and the ICA Watershed
Family Fun in East Boston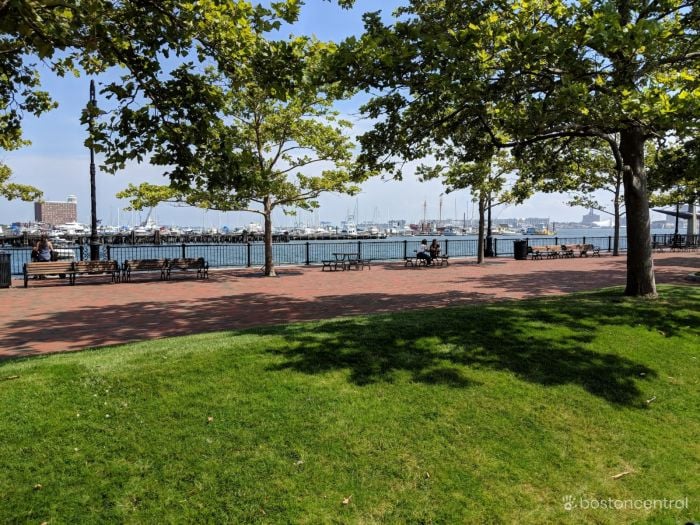 Piers Park is a beautifully landscaped park in East Boston providing direct access to the waterfront, and spectacular views of downtown Boston across the inner harbor.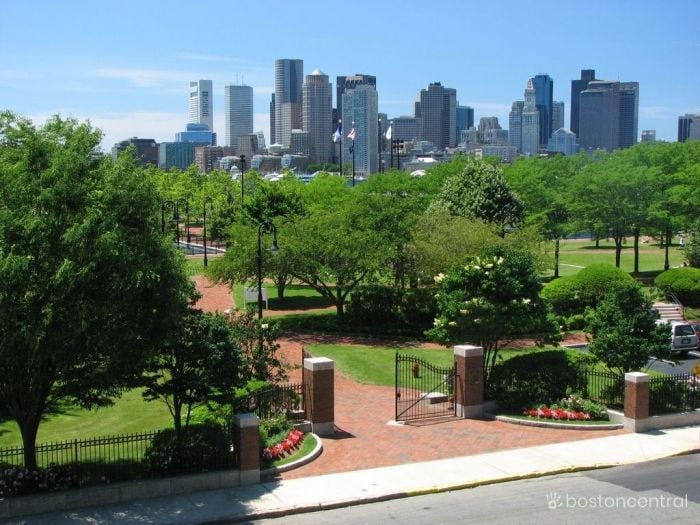 photo credit: BostonCentral
Follow a 600-foot pedestrian promenade to two pavilions, which provide a view of the city skyline across the water, and four smaller shade pavilions. It's a great spot to watch all sorts of boats cruise and sail through the harbor.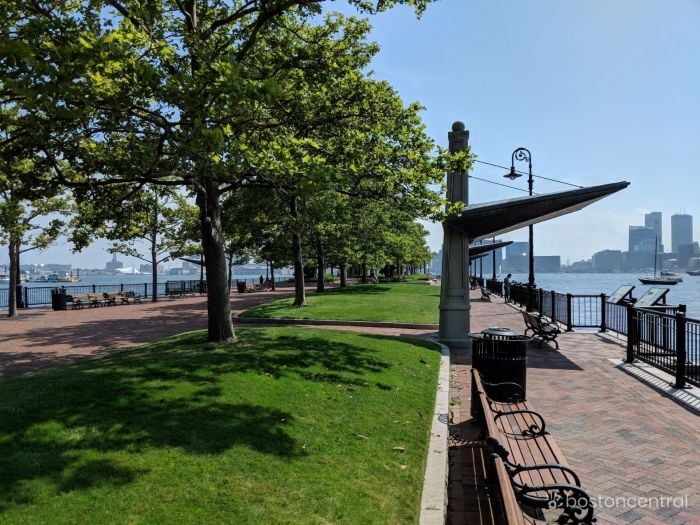 photo credit: BostonCentral
Here, you can sit and enjoy the views, watch boats and catch a refreshing summer breeze. It's a great place to bring a small picnic, or stretch out on a blanket to read a book.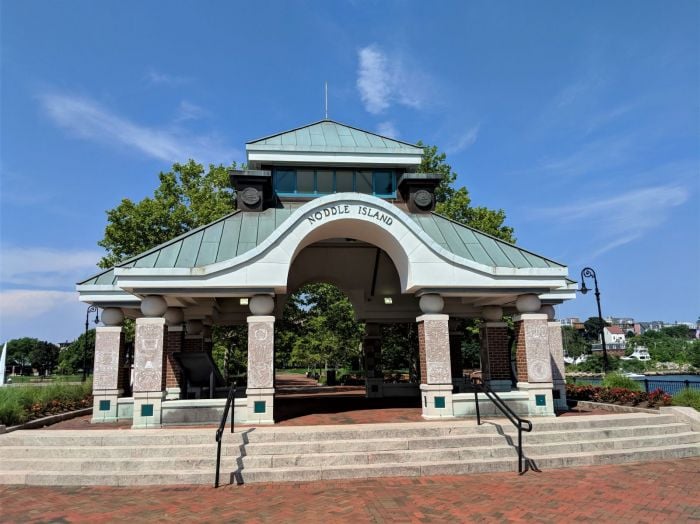 photo credit: BostonCentral
The park also features an amphitheater, wide open grassy spaces, an outdoor fitness system, and a large playground with a spray feature. The breezes here are simply divine on a hot summer day.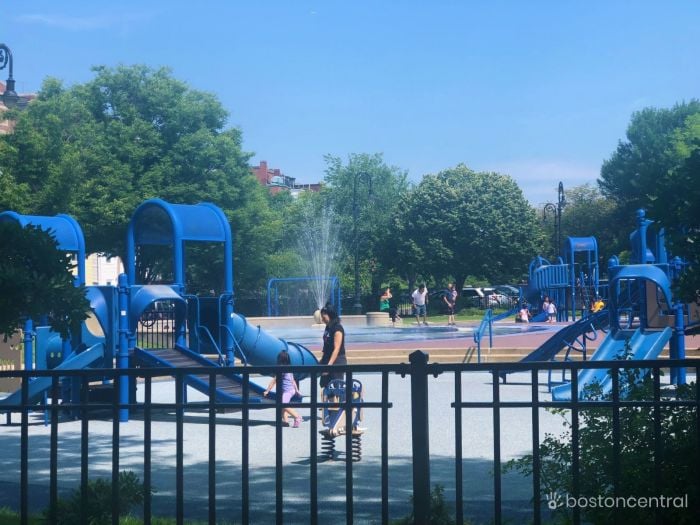 photo credit: BostonCentral

There is limited free parking on marginal street and in the Piers Park parking lot. the park is also accessible by water taxi from the Institute of Contemporary Art (ICA) docks - as the ferry provides access to the new ICA Watershed which is just a short block away.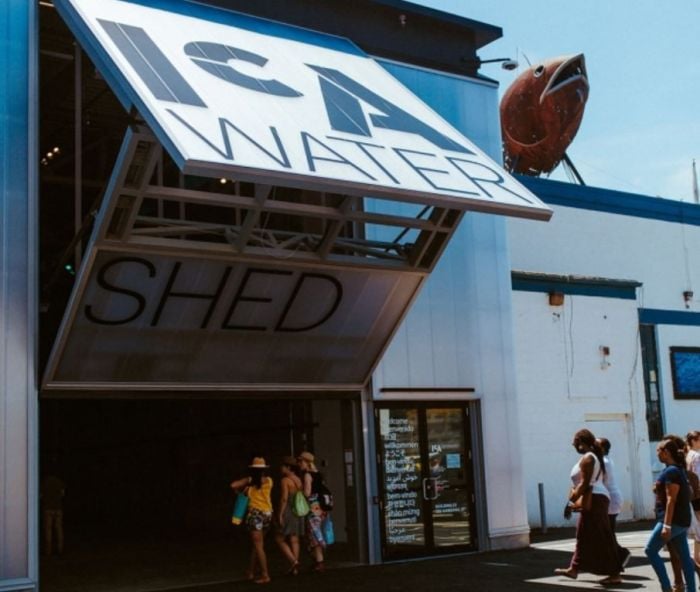 Each summer, a new exhibition is featured transforming the space into a new and exciting art space. It's a great place to spend a summer afternoon.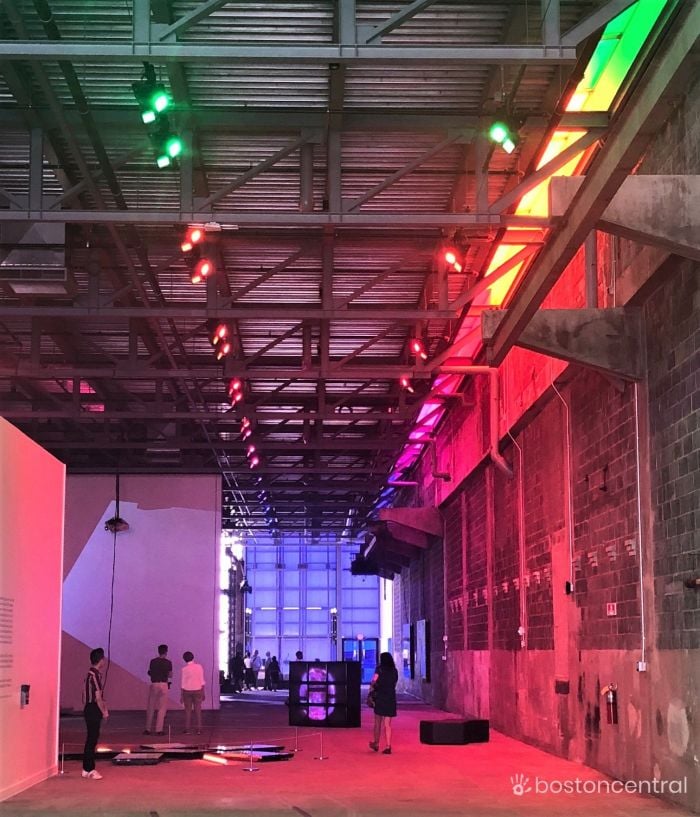 photo credit: BostonCentral
Located in the Boston Harbor Shipyard and Marina in East Boston, the ICA Watershed transforms a 15,000-square-foot, formerly condemned space into a new civic and cultural asset. The exhibits change seasonally.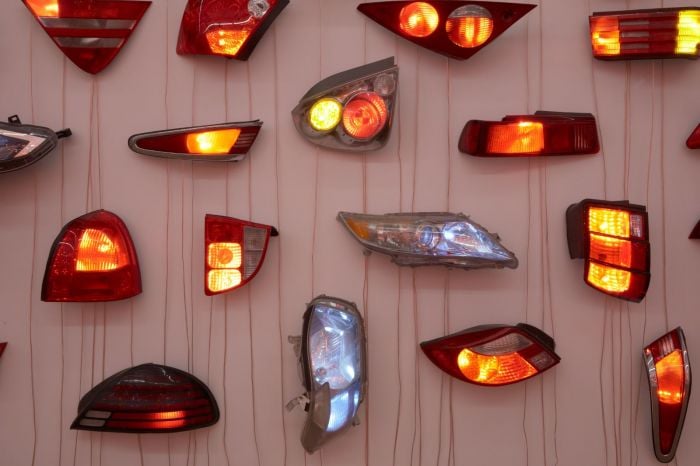 photo courtesy of ICA Watershed

Admission to the Watershed is always free, and Water Shuttle transportation between the Watershed and the Institute of Contemprory Arts (ICA) is included in ICA admission.


As you approach the space, just steps away from beautiful Piers Park, you'll find pieces of art here and there, including some cool profile faces of Blue Man Group, (photo op!) some creatively painted boats, a giant fish sculpture (look up!), murals on buildings, and a small sculpture garden. Can you spy our fearless author in this photo?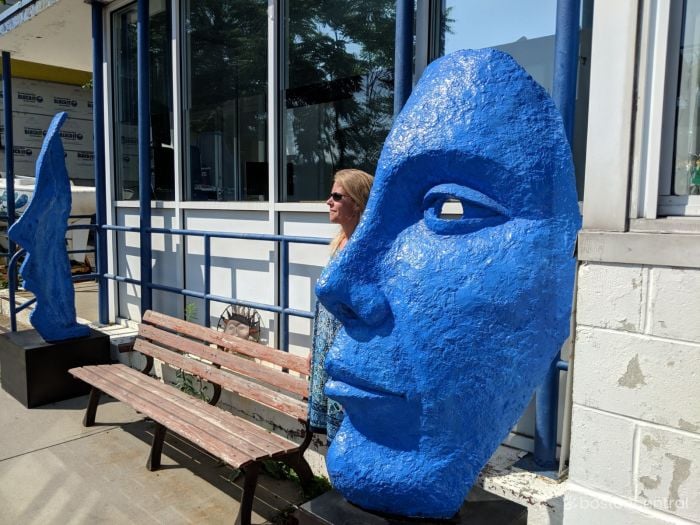 photo credit: BostonCentral

The Watershed will also feature a gallery dedicated to the rich history of the shipyard and East Boston more broadly, with an overview of the area's development into the vibrant community it is today.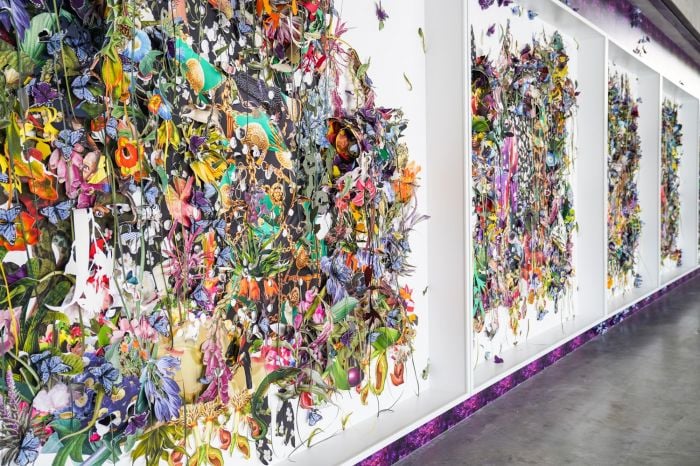 photo courtesy of ICA Watershed


Guests can also enjoy the Harbor Room, a space for gathering and education projects that leads to an outdoor plaza/patio overlooking Boston Harbor and the skyline.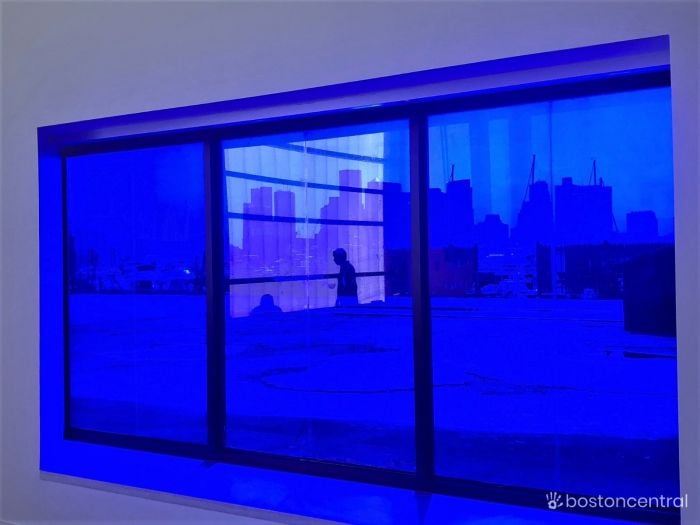 photo credit: BostonCentral
Ferry & Land Access
The ICA WAtershed is located within the Boston Harbor Shipyard and Marina in East Boston at 256 Marginal Street. Visitors can access the ICA Watershed via ferry, that leaves from the dock near the ICA Museum, or you can arrive by car in East Boston. Admission to the actual Watershed Art Gallery is free for all.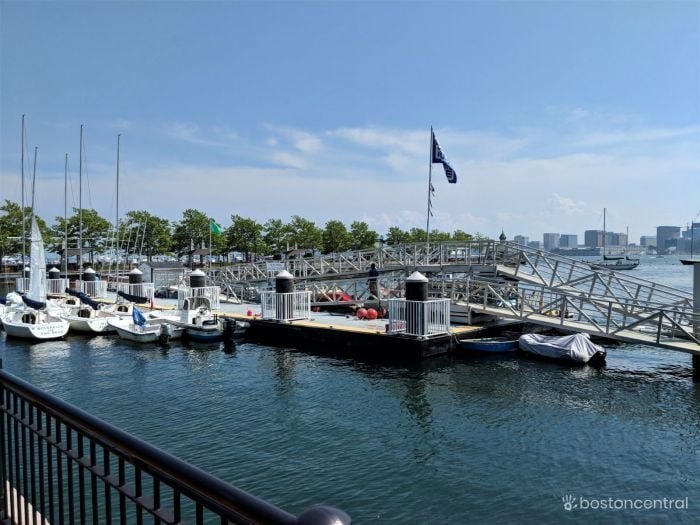 hoto credit: BostonCentral
Arriving from Boston/ICA?

For ICA ferry access, you can purchase an ICA admission ticket, or become an ICA member, and enjoy complimentary Water Shuttle service to and from the Seaport. Regular admission and water shuttle tickets can be reserved online in advance. Advance reservations are recommended. You can View the ICA WAter Shuttle Schedule here.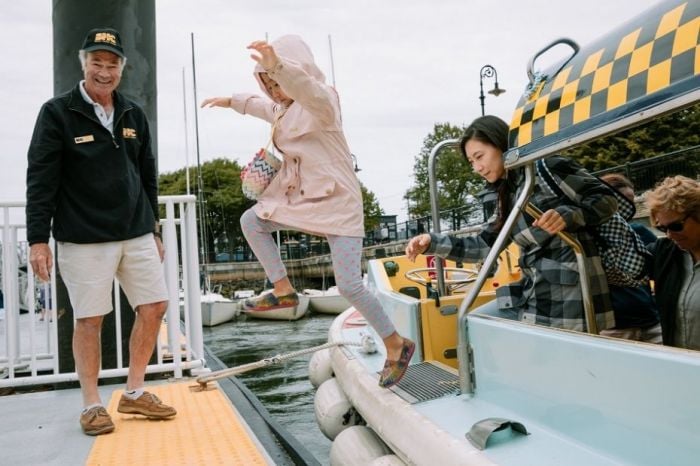 Photo courtesy of the Institute of Contemporary Arts (ICA)
Visiting the ICA with kids?

Youth 17 and under are always admitted free to the ICA – but be sure to reserve a Water Shuttle ticket for each passenger. Children 12 and under must be accompanied by an adult when using the Water Shuttle.
Starting in East Boston?

ICA admission is required to board the ICA Water Shuttle. Admission and Water Shuttle tickets can be reserved at the Watershed.
Find more free things to do in Boston in our handy guide.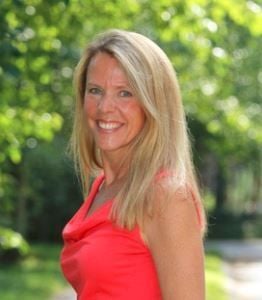 Stacey Sao has been the Managing Director of the family-friendly events and activities website, BostonCentral for almost 20 years. She continues to enjoy discovering and exploring new places to visit in the Greater Boston area.