Day Trip to Provincetown from Boston
Fast Ferry, Beaching and Restaurant Guide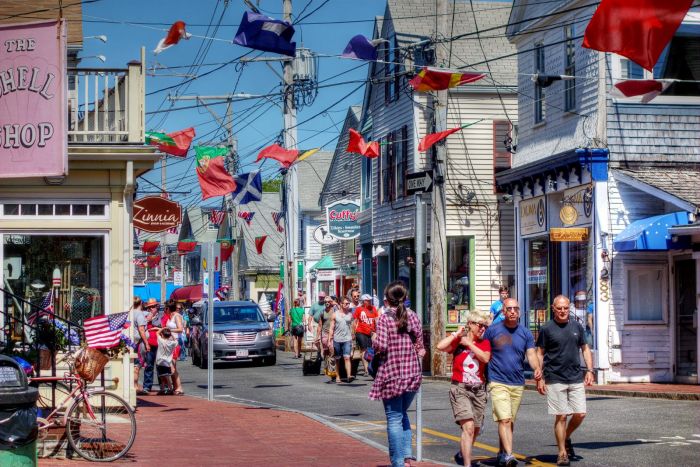 Escaping the hustle and bustle of Boston is easy when you hop on a Boston Harbor Cruise fast ferry and head to Provincetown. This enjoyable 90 minute ride can be enjoyed inside the air conditioned cabin, or outside on benches for premium views and breezes.
In our experience, the ride was smooth and comfortable, no dramamine was needed.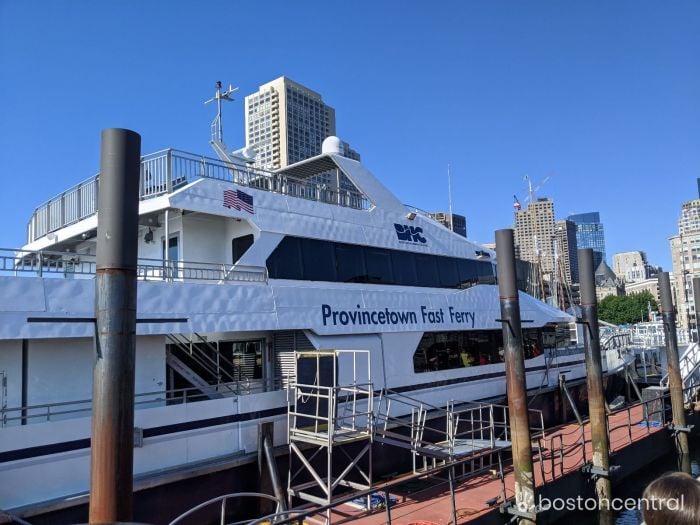 The ferry departs Long Wharf in Boston at 9:00am. Visitors should arrive about 30 minutes prior to get situated. Tickets can be purchased in advance, online, or at the wharf.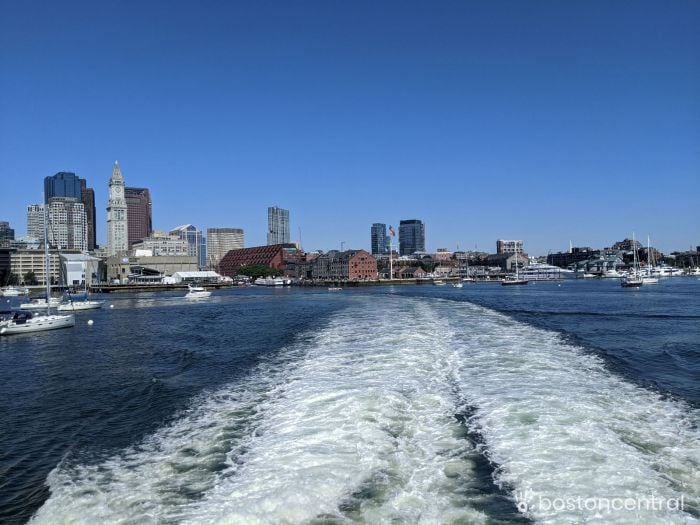 We chose to sit outside, as it was a beautiful day and wanted to enjoy the views.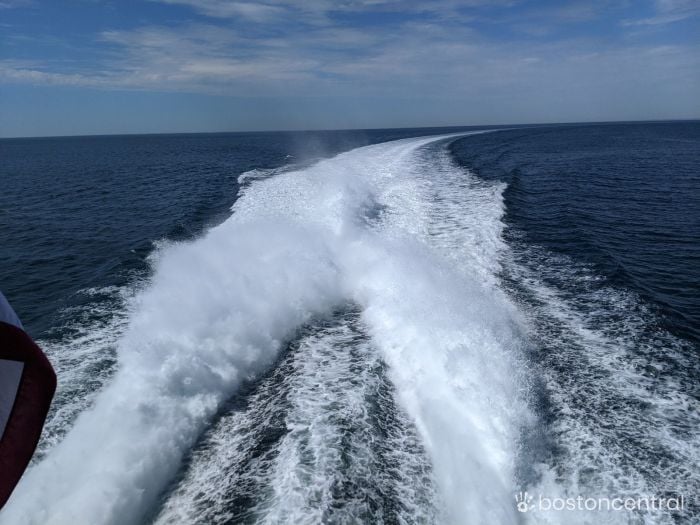 The fast ferry is deserving of it's name - its fast!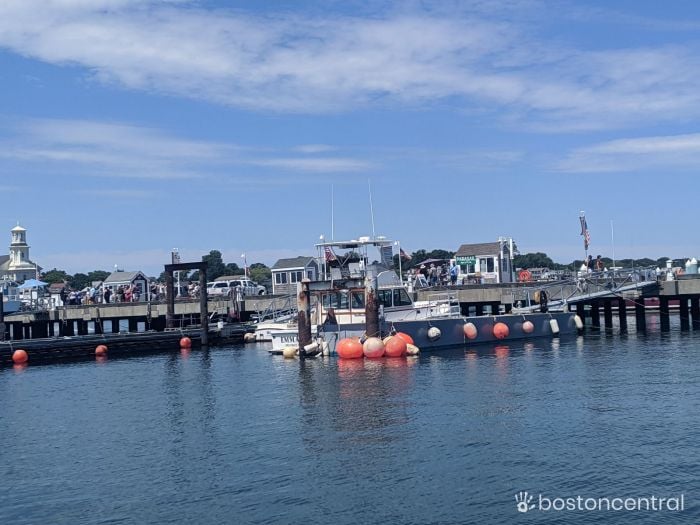 In no time at all, (well 90 minutes), you'll be pulling into Provincetown Harbor. One of the cool things is you get to pass by "the tip" of the cape. You know, the little curly cue at the top end of Massachusetts? It's called Long Point, and you go right by it. It's primarily a small beach, with a lighthouse on it - which gave us a great idea....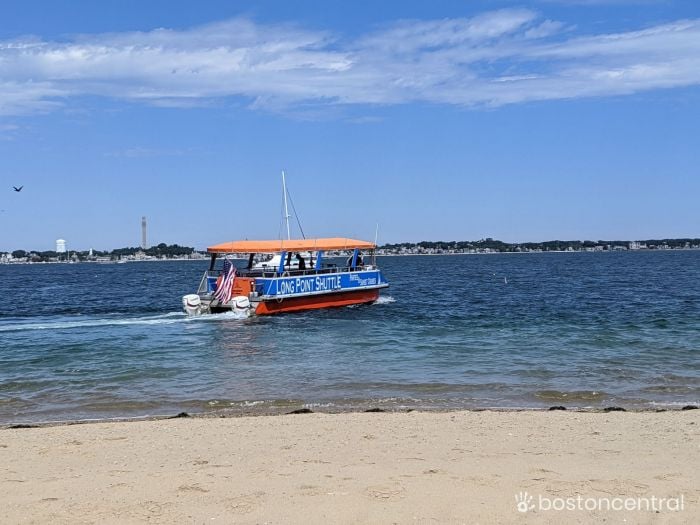 How cool would it be to enjoy a secluded beach experience out there on the tip of MA!? You can do just that by taking the Long Point Shuttle (~$20/person) which runs back and forth every 30 minutes.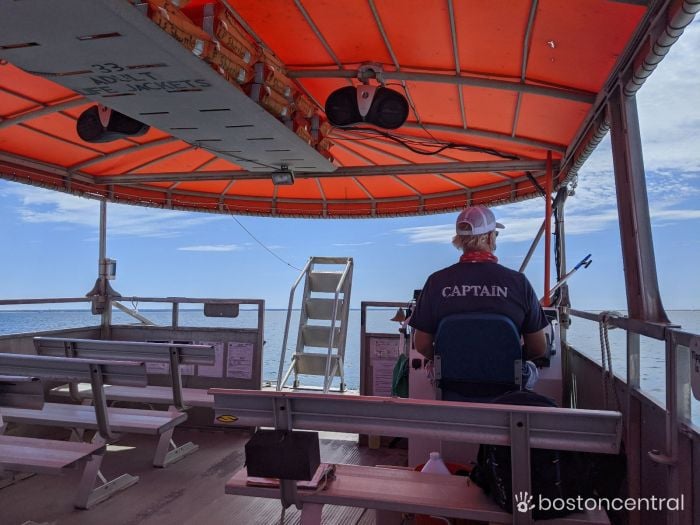 This friendly staff makes the 10 minute ride fun with music and banter. This was one of the best decisions, as it was a hot day and we were able to enjoy a few terrific beach hours at this unique location.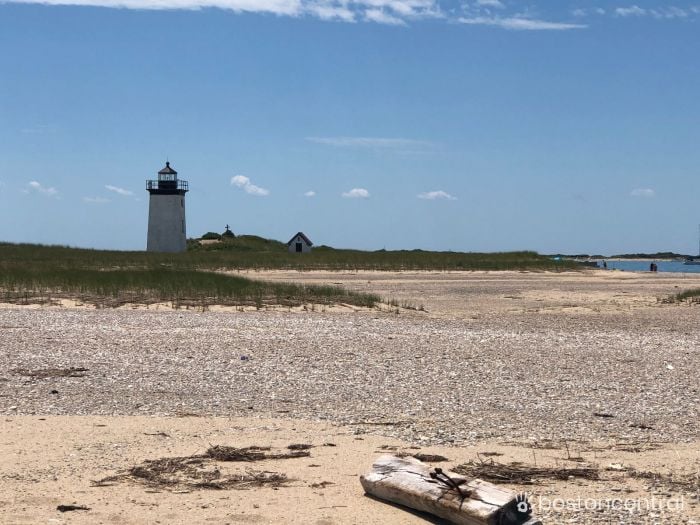 The breezes are wonderful, we saw 6-7 enormous seals frolicking just off shore, and were treated to a perfect little tidepool to sit and cool off, without having to worry about sharks. Bonus! We did encounter a few horseflies, so bug spray might be helpful if you go in late July. The tidepool solved that problem for us so it really wasn't an issue.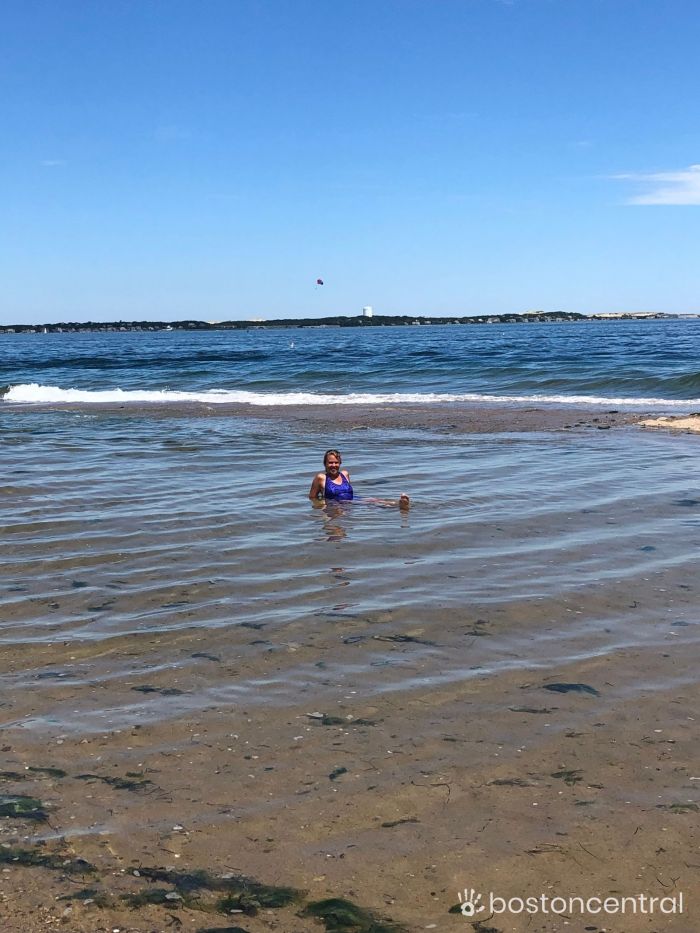 The scenery is just beautiful. Sailing vessels, and motorcraft populate the landscape, large seals bask and frolic just yards offshore, and you can see the town of Truro and some of the outer cape from this point across the harbor as well.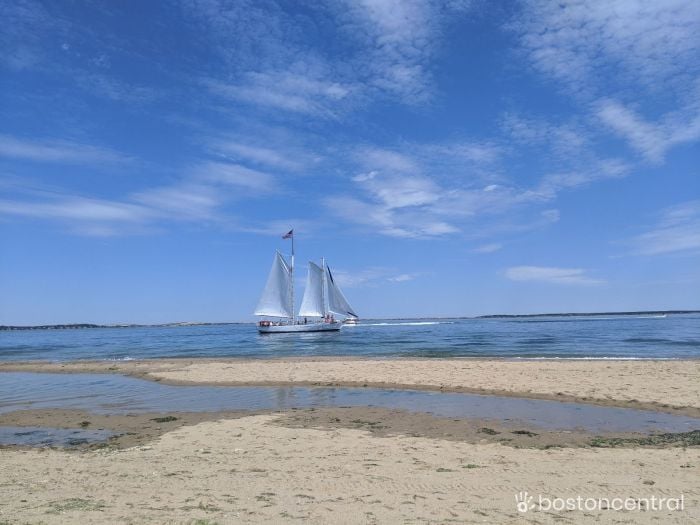 Here is a bunch of large, happy seals congregating off the tip of Long Point. They are fascinating to watch, as sometimes they just bob around together and then they will glide off underwater, making it anyone's guess where they'll decide to re-emerge.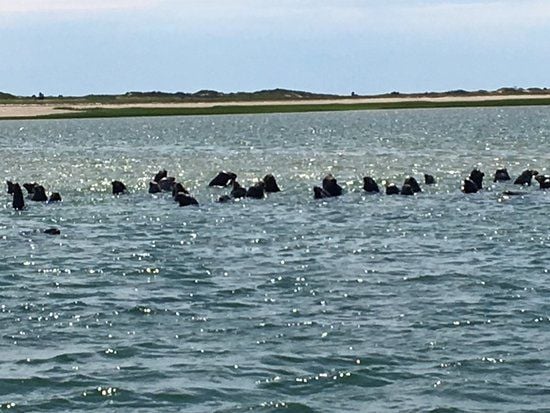 Once we were done beaching, it was time to board the Long Point Ferry and find a place for a late lunch. The town is really cute and fun to walk around. We found a place that had terrific sandwiches and super refreshing frose' drinks.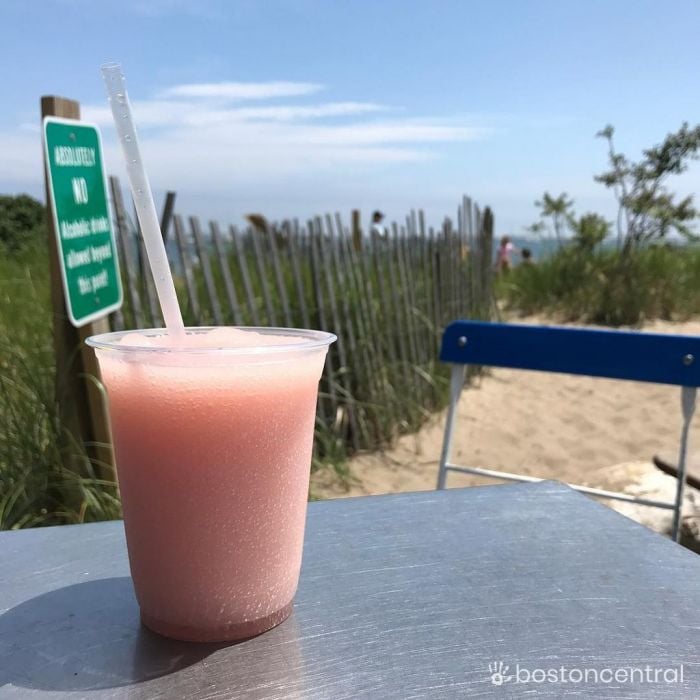 There is planty to see & do in Provincetown, even if you don't visit one of the beaches.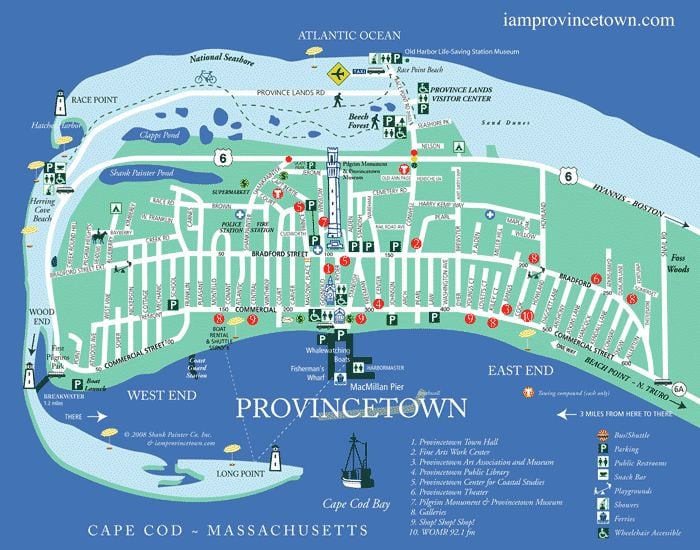 Lots of fun shops and eateries to explore, and you can also go to the top of the Pilgrim Monument for some amazing views.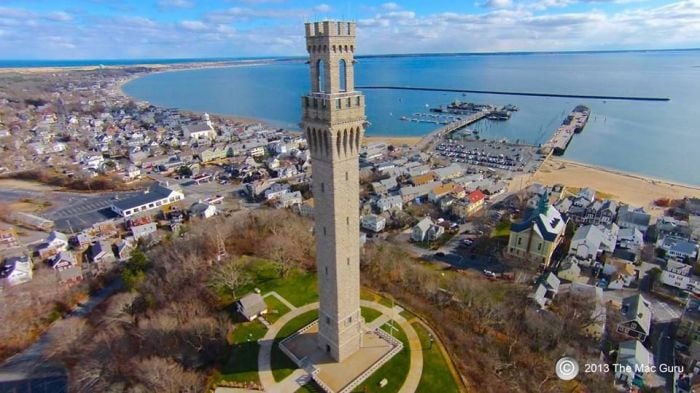 photo credit: The Map Guru
The Cape Cod Pilgrim Memorial Association built theto honor the Pilgrims' first landing in Provincetown. President Theodore Roosevelt laid the cornerstone in 1907. In 1910, President William Howard Taft dedicated the finished 252-foot tower.
Today, millions of visitors and generations of local residents have admired and climbed the 252 foot granite Pilgrim Monument for almost 100 years.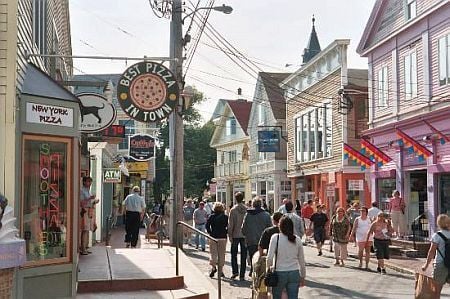 Lots of people enjoy an afternoon of shopping and perusing, day drinking, people watching and more. It's such a fun, upbeat place - it's hard not to be happy here. But alas, daytrips do end, so we made our way back to the docks for our 4:00pm ferry.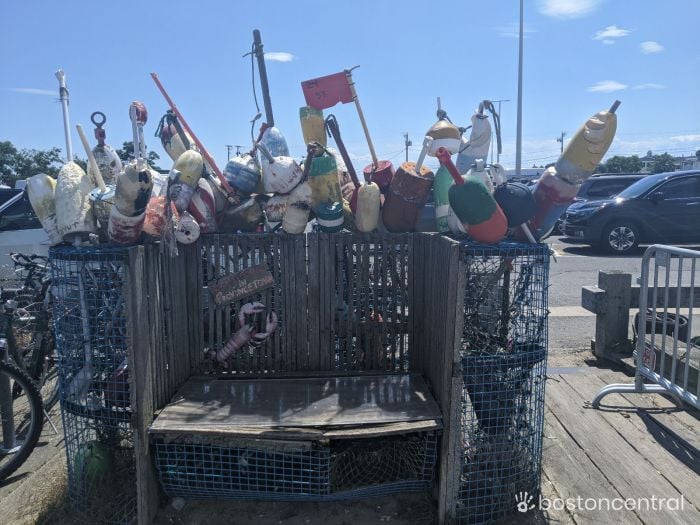 What a wonderful adventure - I'd definitely do it again.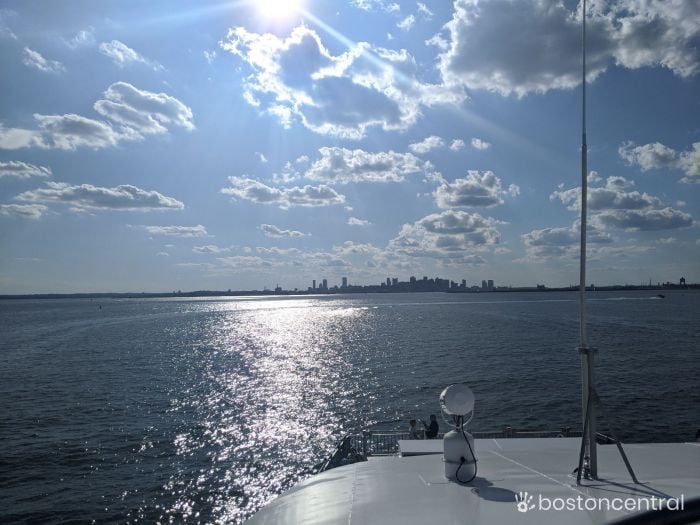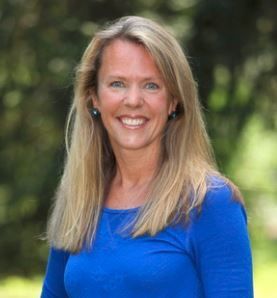 Stacey Sao has been the Managing Director of the family-friendly events and activities website, BostonCentral for almost 20 years.
She continues to enjoy discovering and exploring new places to visit in the Greater Boston area. World's End is one of her new favorites. You can discover more easy Daytrips from Boston here.
You can find many more things to do in Boston with kids in our handy guide for families looking for fun things to do all year round.