Boston Daytrips
Places to visit within an hour or two from Boston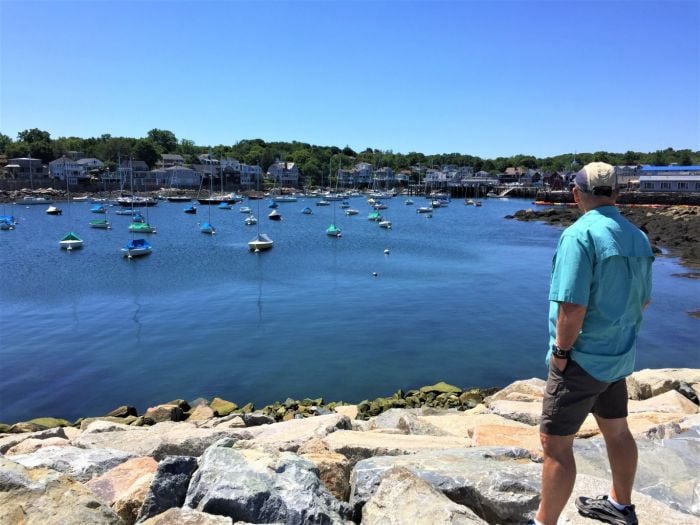 Centrally located, Boston truly is the gateway to New England - a hub of culture, scenic beauty, history and entertainment can be found throughout Massachusetts, and nearby Rhode Island, Connecticut, Maine and New Hampshire.
Summer & fall are fantastic times to take a daytrip to explore places just quick drive away.
While there are plenty of activities to experience in the Boston area, day trips can often be a very enjoyable diversion.
When you need a change of scenery, New England is accessible enough venture out to explore new territory and return home in time to sleep in the comfort of your own home.
New England offers everything from small quaint historic towns, camping and the great outdoors, to unique museums, amusement parks, ski resorts, amazing beaches near Boston, and more. Check out our hearty list of our favorite day trips within a hop skip and a jump from historic Boston.


DAY TRIPS WEST OF BOSTON

Hiking Wachusett Mountain, Princeton, MA
Hiking to the top of Wachusett Mountain is a great family activity. This outdoor outing provides moderate, rocky terrain and easy to follow, well marked trails, trail map, a viewing tower at the top, as well as free parking and an optional sky ride back down. During the warm weather months, you can enjoy food trucks and libations at the base.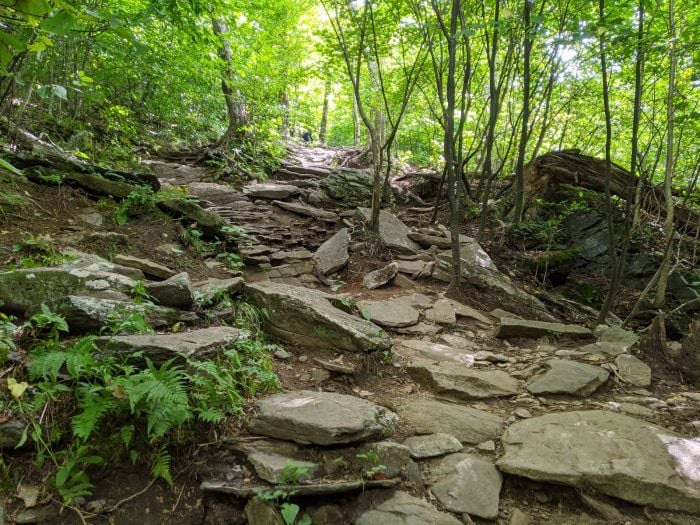 photo credit: BostonCentral


Visit Old Sturbridge Village, Sturbridge MA
Revisit the 1830s at Old Sturbridge Village's living history museum. The Sturbridge Village museum re-creates the daily work activities of a rural 19th-century town in authentic, living history.
Spend the day exploring an entire town including homes, a blacksmith shop, working farm, and more. Take a horse drawn carriage ride, dip candles, and immerse yourself in history on this easy day trip.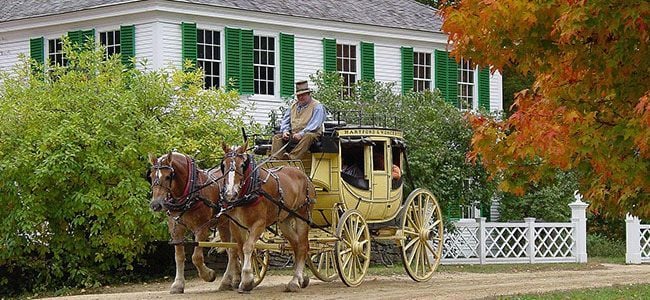 Ecotarium - Worcester, MA
The EcoTarium is a 3 story indoor/outdoor museum that offers a chance to walk through the treetops, take a thrilling multimedia journey through the galaxy in the digital planetarium, meet wildlife, stroll nature trails, ride a narrow-gauge railroad, and get hands-on with lots of indoor family-friendly exhibits.
Southwick's Wild Animal Zoo - Mendon
Privately owned and maintained, Southwick's Zoo has the largest collection of animals and endangered species. One of the nicest zoos in the region. A handful of carnival rides are available, too. The zoo offers great bird and animal shows, a petting zoo and a 35-acre walk through a deer forest where you come in direct contact with and feed the animals.
Eric Carle Museum of Picture Book Art, Amherst
Wander through the open air hallways of the Eric Carle Museum of Picture Book Art which features rotating exhibits of over 1200 pictures by the children's book author and artist and others. Enjoy hands on exploration with the interactive displays of Paddington Bear, Eric Carle and several other children's authors. Catch some cartoons in the auditorium and create some of your own art in the art gallery.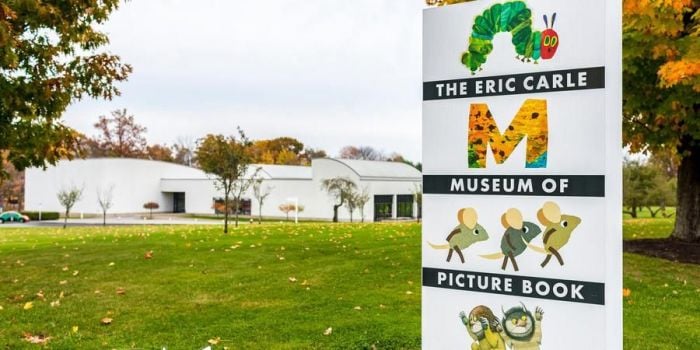 Purgatory Chasm, Sutton, MA
This unique natural landmark, Purgatory Chasm is different than any other state park around. Instead of just walking through the woods, it's about climbing rocks big and small. The chasm trail runs for a quarter of a mile between granite walls rising as high as 70 feet. Trails lead to a wide variety of rock formations, with offbeat names as The Corn Crib, The Coffin, The Pulpit, Lovers' Leap and Fat Man's Misery.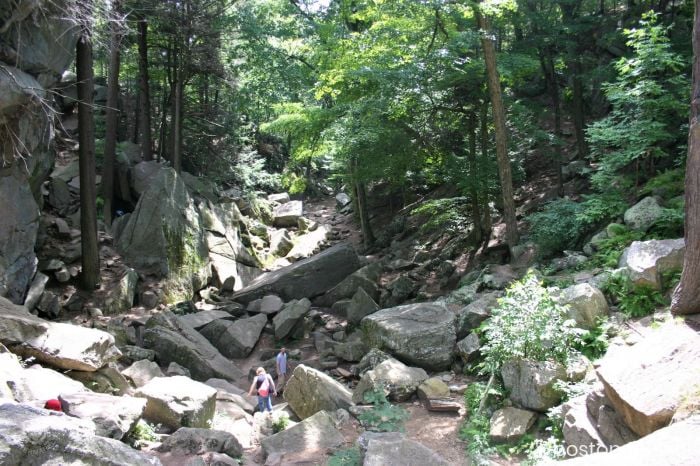 Popular with picnickers and rock-climbers alike, the Chasm is believed to have been created by a sudden release of dammed-up glacial meltwater near the end of the last Ice Age, approximately 14,000 years ago. Pretty amazing.
Mass State Parks
Download a (free) kids' Park Passport and visit any of the 76 participating Massachusetts State Parks, including Bradley Palmer, Walden Pond, Carson Beach, Horseneck Beach and Breakheart Reservation.
Naismith Basketball Hall of Fame
Visit the birthplace of basketball, at the Naismith Memorial Basketball Hall of Fame
in Springfield, MA. Peruse the 48,000 sq. ft. museum with 3 levels of entertaining and educational halls of basketball history.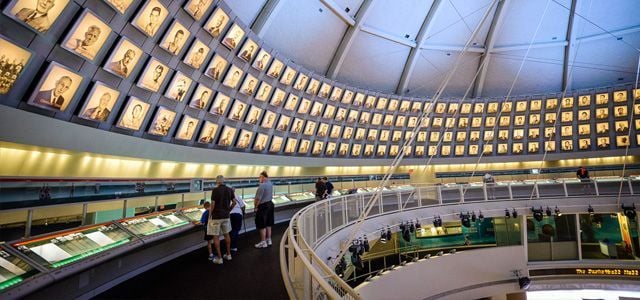 Magic Wings Butterfly Conservatory
Step out of your chrysalis and spread your wings at Magic Wings Butterfly Conservatory. Bring your camera along and snap photos of gorgeous varieties of butterflies as they land and flutter among lush foliage and vibrant flowers. Enjoy this relaxing oasis and quietly rejoice when butterflies stop rest right on your body. See exhibits, live butterflies, beautiful gardens, moths and tropical vegetation on this magical daytrip.


Boston Day Trips, North
Rockport, MA
In addition to a quaint walking center, amazing views, a small beach, art galleries, shopping and a long rocky pier, Rockport offers an enjoyable afternoon in a true New England Town. We like to start out visit off with a view of Motif #1 - the famous Red shack that sits in the inner harbor area of Rockport. It's considered to be one of the most painted venues in the world.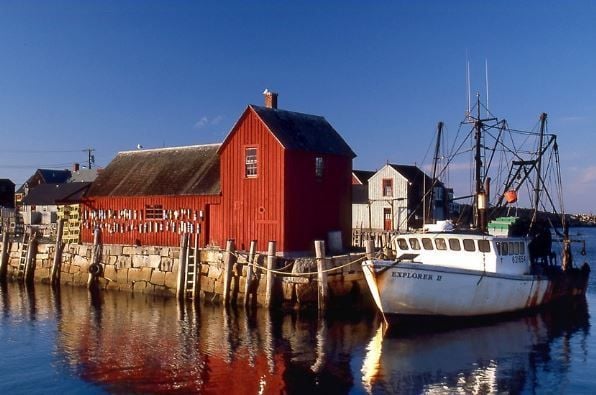 Next, you can take in some shopping in Bear's Neck and up and down Main Street. Eclectic stores carry all sorts of wonderful merchandise, apparel, knick-knacks, as well as high end art. Be sure to walk to the end of Bear's Neck for a walk out onto the rock pier. This is a great place to catch a breeze, and watch the boats come in and out of the Harbor.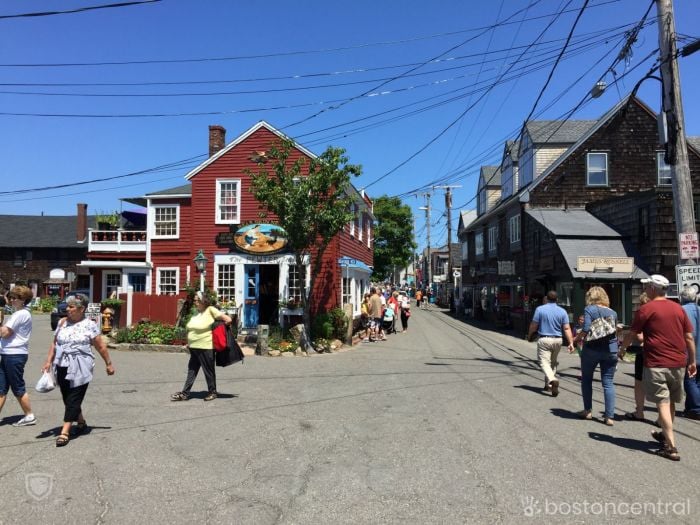 The General store is a fun stop to get some old-time penny candy (it's more now), and just peruse all the cool stuff they have. Plus on hot days - this is a nice cool place to duck into.
Grab a table at Roy Moore's Fish Shack (the shack in the alley - not the restaurant) for some freshly steamed lobster. This place is an institution here in Rockport, and a visit here wouldn't be complete without a visit here. Afterward, stop in at Robin's Nest for some delicious, freshly made gelato.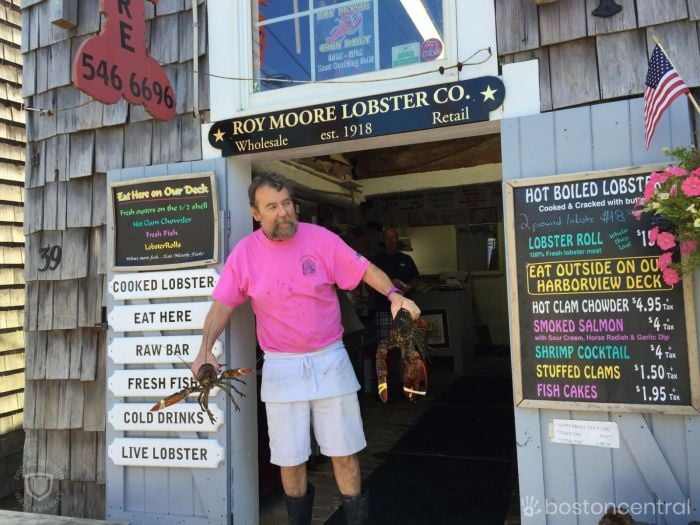 Toward the other end of Main Street, you'll find a small beach area, and if you are looking for a unique venue, try to find the Paper House. If you drive up Pidgeon Hill Street in Rockport, you may not notice anything unusual about the house at #52.
It's a charming little brown cottage with a wrap around porch & a peaked roof, and it fits in perfectly with the neighborhood. But the majority of the structure is made from newspaper. The only giveaway is the sign on the front: 'Paper House'.
Halibut Point Park - Rockport, MA
Not far from the downtown area is a really cool ocean fronting granite quarry called Halibut Point Park, that's managed by Trustees of Reservations.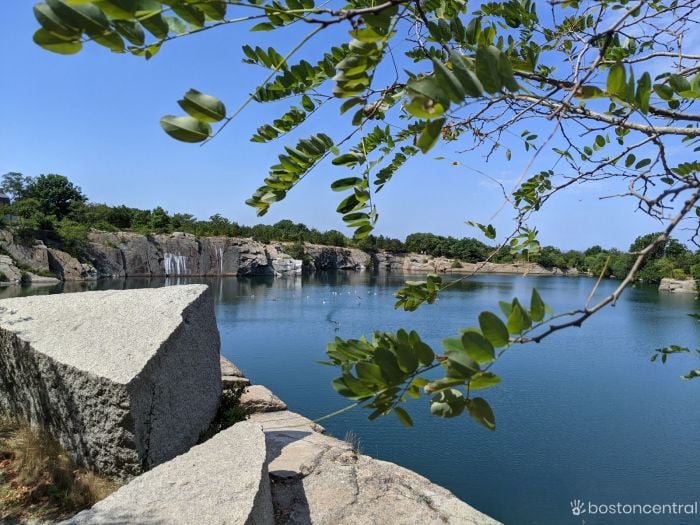 This is a great & somewhat unique place to explore. The park features some grassy open spaces, picnic areas, winding trails, views of the old quarry, and finally a majestic rocky coastline with pristine views of the ocean and equally refreshing summer breezes.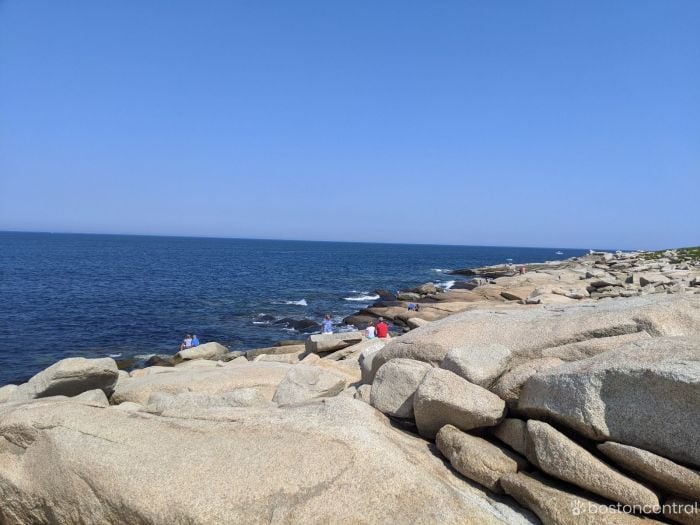 North Shore Beaches
During the summer, head up to the North Shore area for a splendid day at the beach. Both Good Harbor (fun waves, boogie boarding and fun at low tide); and Wingaersheek Beach (no waves, great tidepools at low tide, and a long sandbar), are both excellent choices in Gloucester. We are also big fans of Crane Beach in Ipswich, which features miles and miles of pristine beach, a large parking lot and is run by the Trustees of Reservations.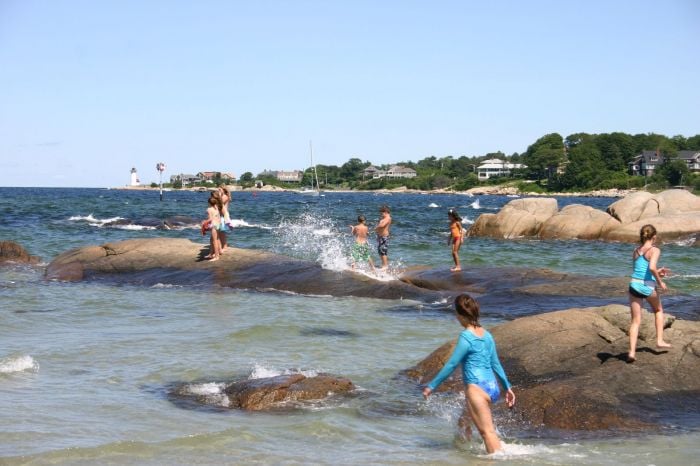 photo credit: BostonCentral


Some of our favorites include and Crane Beach on the Crane Estate in Ipswich, Good Harbor Beach (great waves for boogies boarding) and Wingaersheek Beach (few waves and wonderful tidepools during low tide) in Gloucester. Salisbury Beach State Reservation is another great option and, (aside from Crane) the one that includes the most ample parking.
Portsmouth, NH - Explore the gardens and see live entertainment in Prescott Park, whoosh and splash at Water Country, or spend the day on an historic adventure in Portsmouth, a seacoast town that is closer than you'd expect - just on the other side of the New Hampshire border.
York, ME - Also just a short ride up the coast and less than two hours from Boston, York offers lots of options for families with kids to enjoy. Visit York's Wild Animal Kingdom for a day at the zoo, or the amusement park (or both!). It's fun to stroll down main street to grab a bite to eat or hit one of the candy stores as you make your way to the beach! The beach has invigorating water, decent waves, as well as a small arcade and a playground to enjoy.
Salem, MA
Travel 16 miles North of Boston to Salem, MA, and step back in time to the era of the Salem witch trials. Visit the Salem Witch Museum and learn about the trials, where 20 innocent people were put to death in 1692.
See the U.S. Custom House and the House of the Seven Gables. is a excursion rich in American heritage and international culture. While in Salem, take a sail on the Schooner Fame of Salem, an authentic replica of the successful privateer from the War of 1812.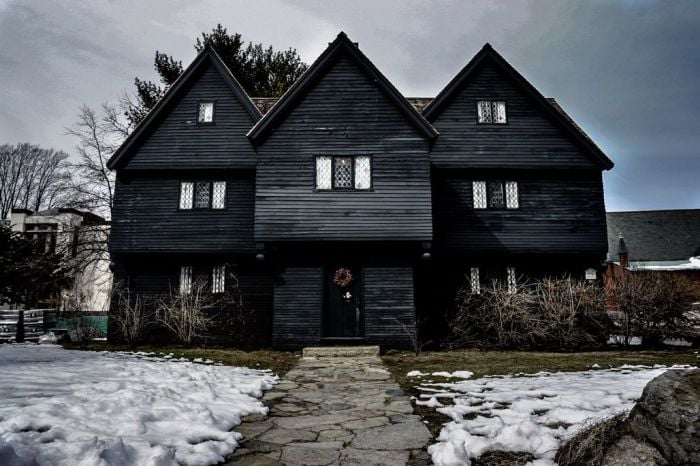 Kittery & Ogunquit, ME


Castle Hill & Crane Estate
The historic grounds and gardens of Castle Hill on Crane Estate are a site to behold. Visitors can enjoy a stroll on the Grand Allee, amble along the Woodland Walk, take in the views of the Great Marsh from the Cedar Point trail, and stroll the Rose Garden. ⁠ Self-guided, and guided tours of the mansion are also available.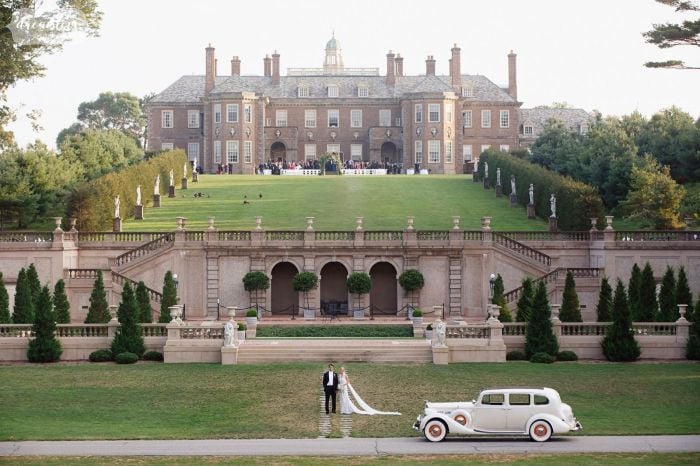 Skiing Near Boston
Skiing near Boston can be a close as a half an hour drive to just about 4 1/2 hours. While most ski areas can be found in New Hampshire & Vermont, you can also find then in Maine, Massachusetts and even CT. We've put together a guide to all of the ski areas in New England to help you navigate ski season.
Boston Day Trips, South
Spectacle Island
Looking to head out and explore the outdoors? You can take a ferry to Spectacle Island to enjoy some time on the beach, hike the North Drumlin hill, and enjoy panoramic views of Boston on your trip. Bring a kite for some spectacular kite flying (ocean breezes are the best), pack a picnic, and take in the splendid views of the Boston skyline.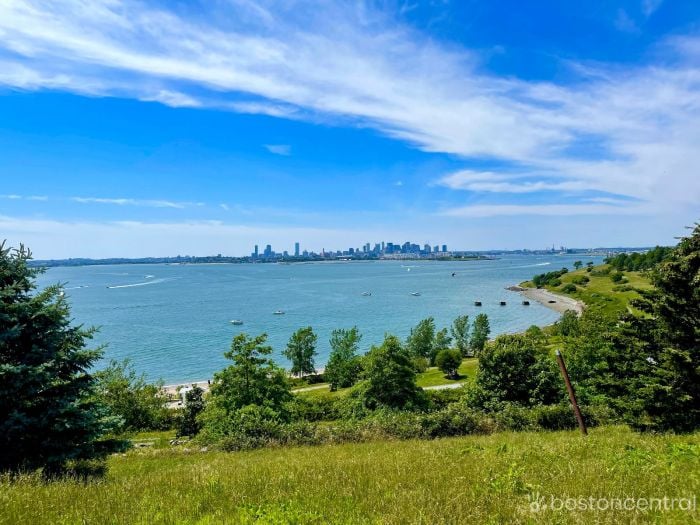 Mayflower II
Another great history attraction includes Plimoth Plantation and the Mayflower II, a full-scale replica of the 17th century Mayflower, which famously brought the Pilgrims from England to Plymouth Rock in 1620. Visitors can take a tour of the ship and learn all about its historic voyage, as well as to board the ship, and interact with costumed 17th-century role-playing reenactors.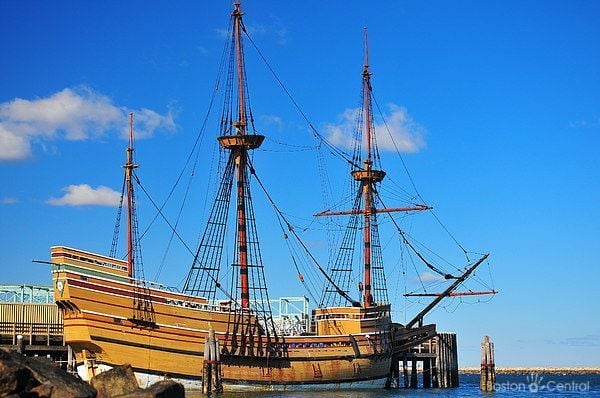 Mayflower II just received a full restoration ahead of Plymouth's 400th commemoration of the Pilgrims' arrival on New England's shores.
Plimoth Plantation includes a number of historic outdoor living exhibits, including the 17th-Century English Village, Wampanoag Homesite, and the Plimoth Grist Mill. At the Craft Center, visitors are invited to learn more about how these skilled craftspeople recreate the world of the 17th century.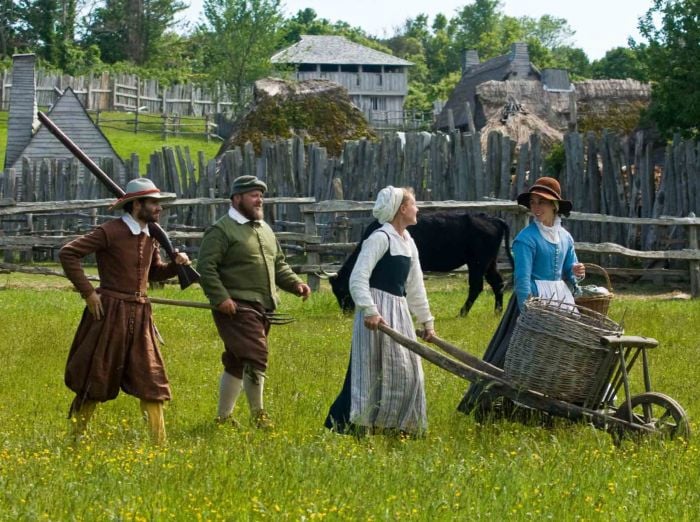 If you are visiting Plimoth Plantation with kids, you may be interested in this handy parents guide to help you make the most of your visit. It includes a short list of helpful conversation starters and questions to ask the settlers, as well as discussion topics that you can have with your child as your tour the village.
South Shore Beaches
Across the street from Nantasket Beach in Hull, save time for a ride Paragon Carousel and visit the Paragon Park Museum to relive the amusement park's glory days as a playground for the rich and famous. A visit to Farfar's Danish Ice Cream or Scoops is always fun after a day at Duxbury Beach.


Battleship Cove, Fall River
Explore a submarine, battleship, and destroyer at Battleship Cove; see the exhibits at the National PT Boat Museum or the National Destroyermen's Museum. Consider starting your day of deliciously at Alice's Diner for top-notch diner food.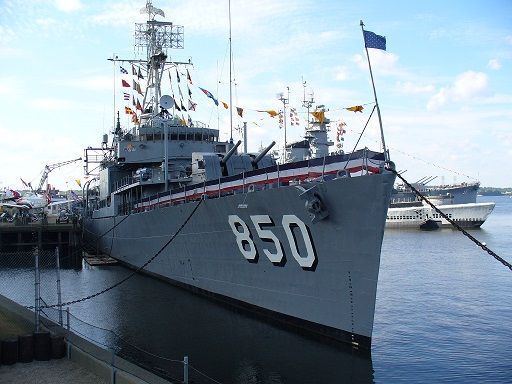 Newport Mansions, Rhode Island
Take a trip to the most elite and expansive historic mansions with a visit to the Newport Mansions. View two centuries of American architecture, history and decorative arts in the grand villas of the powerful men and influential women who made Newport America's leading resort and a center of the arts and architecture.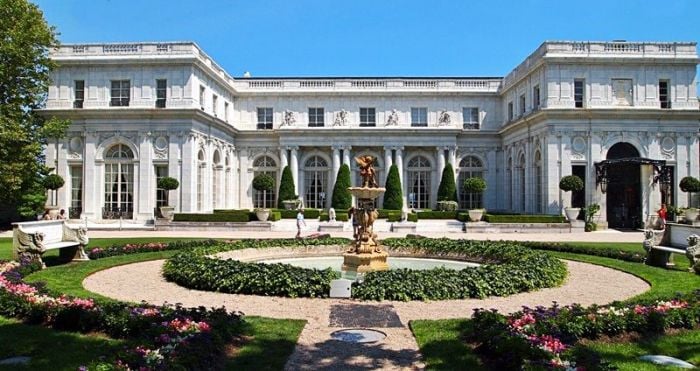 Indulge in an audio tour and bolster your tours with lots of interesting stories and details that you would otherwise miss. Meander through the vast and beautiful gardens and stop in the gifts shops for some unique souvenirs.
Providence, RI
Visit the Providence Children's Museum, or the Roger Williams Zoo & Park. For a fun and memorable evening activity, try to time your visit with the Waterfire Providence schedule.
Roger Williams Park and Zoo
Check in on the giraffes, elephants, otters, zebras and more glorious creatures at Roger Williams Park and Zoo, Enjoy the award-winning Roger Williams Park, designed by Horace Cleveland in 1878, that attracts more than 2 million visitors per year. Meander through the animal habitats and enjoy a picnic lunch and some frisbee in the shady park surrounding the zoo.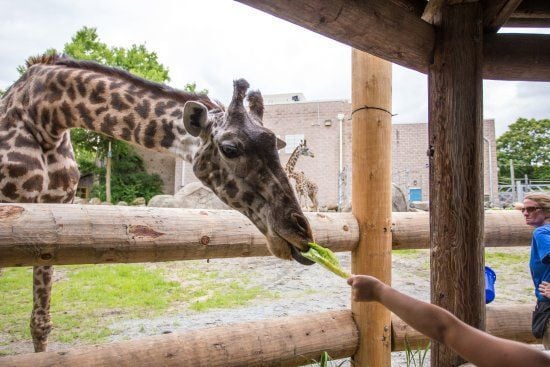 Waterfire Providence
On select nights from May through November, downtown Providence is set ablaze in the most artistic of ways. WaterFire Providence - a fire sculpture by Barnaby Evans - centers on a series of 100 bonfires that blaze just above the surface of the three rivers that pass through the middle of downtown.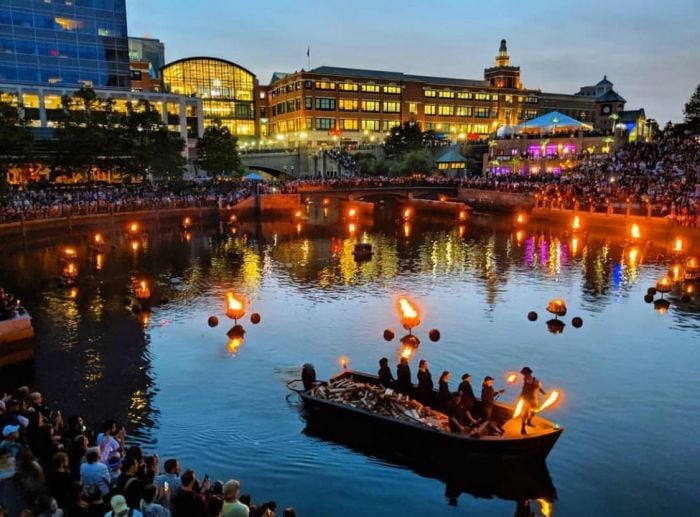 The string of fires illuminates nearly two-thirds of a mile of urban public spaces and parks, and residents and visitors gather to stroll along the river while listening to a memorable and eclectic selection of classical and world music.
Mystic Aquarium and Mystic Seaport, Mystic CT
Experience Mystic Aquarium's marine creatures in their subaquatic habitats. Check out the Beluga Whales, take in a seal show, touch and feed the sting rays and waddle with the penguins. Enjoy a great New England day trip from points south and west of Boston.
Stroll over to Mystic Seaport and visit the largest maritime museum in the United States. Get a glimpse of life, from blacksmithing to whaling, in an authentic 19th century seafaring village and enjoy quaint shops for treasures.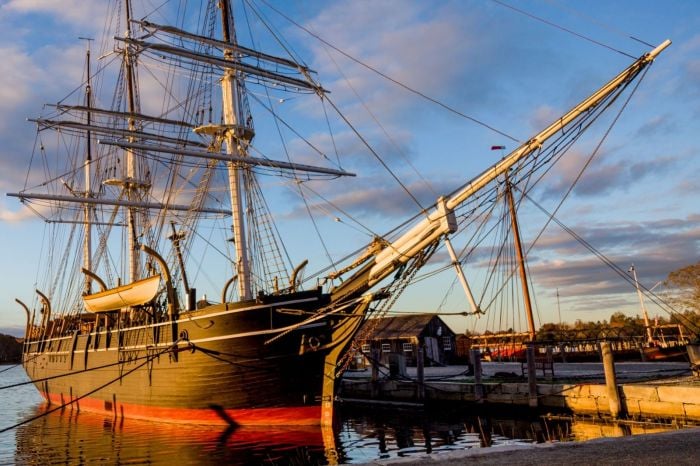 photo courtesy of Mystic Seaport


Cape Cod Scenic Railroad, Cape Cod
Take a glimpse into yesteryear and ride the rails of the The Scenic Coastal Excursion Train. Get up close and personal with nature with a behind-the-scenes tour showcasing some of the natural beauty of the Cape. Enjoy the ride as the train passes cranberry bogs, lush marshes, and natural woodlands on it two-hour journey between Hyannis and the Cape Cod Canal.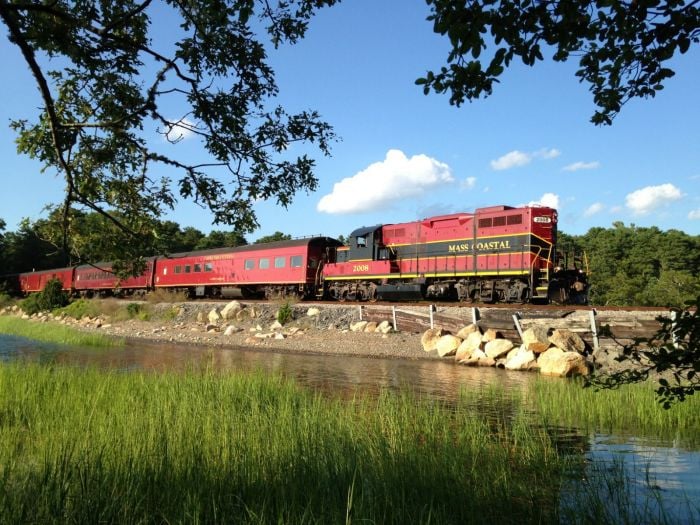 Provincetown, MA
Located at the northernmost hooked tip of Cape Cod Provincetown, affectionately called P-Town has been the long-standing hangout for artists, musicians and the LGBTQ+ community. This is an easy daytrip if you take the fast ferry from Long Wharf.
Home to dozens of art galleries, great restaurants and shops, Provincetown is has a bit of an edgy vibe with a more traditional backdrop of Cape Cod. It's fun to walk around the town, and along the piers. There are often Tall Ships for visitors to see, along with great views of Cape Cod Bay.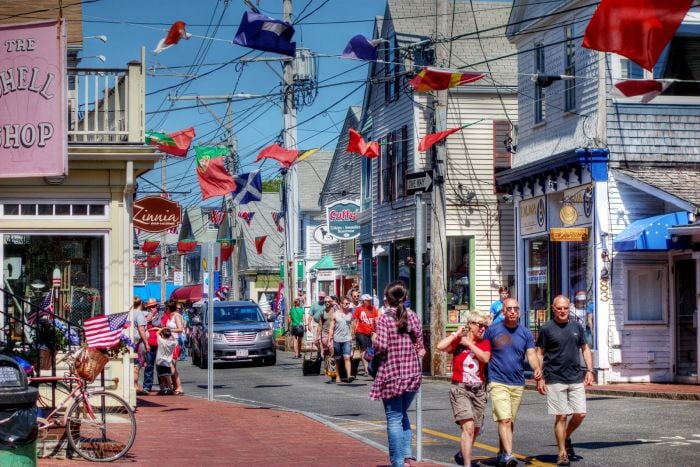 For the best view, visit the Pilgrim Monument and Museum. The tower is 252 feet, 7.5 inches (77 meters) tall and rises 350 feet above sea level! The heart-healthy walk to the top on 116 steps and 60 ramps only takes about 10 minutes at a leisurely pace. You'll be rewarded with some amazing views.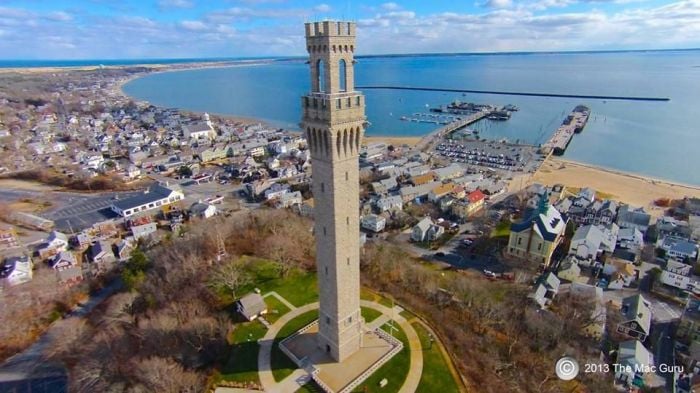 The monument commemorates the Mayflower Pilgrims' first landing in the New World in Provincetown, in November 1620. Here the Pilgrims spent 5 weeks exploring the tip of Cape Cod, before they sailed on to Plymouth.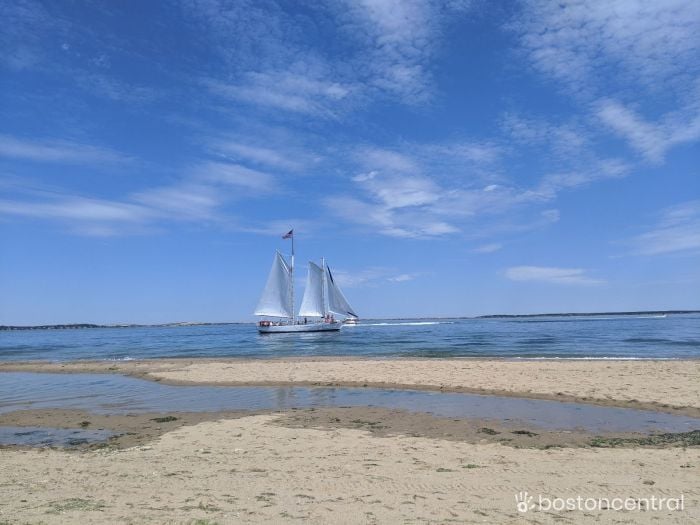 The easiest way to make this a day trip is to take the Fast Ferry from Boston, or Fast Ferry from Plymouth. Each trip takes about 90 minutes each way and generally departs at 9:00am with a number of return times. Check with the concierge on board for ideas on fun things to do when you arrive.
For more amazing daytrips, check out our list of fun excursions that are just a stone's throw away from Boston, making for many easy, unique day trips. And for bad weather days, you can still find lots of fun places to explore in our Boston Rainy Day activity guide.
For more ideas on things to do in Boston, visit our handy guide to help you navigate the best family-friendly places to visit. Our specialty is helping people find fun things to do in Boston with kids - so we've got all sorts of resources on hand to help you do just that.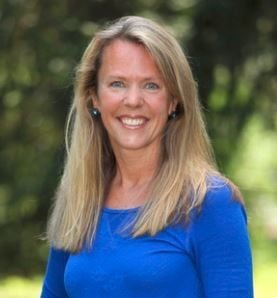 Stacey Sao has been the Managing Director of the family-friendly events and activities website, BostonCentral for over 20 years.
She continues to enjoy discovering and exploring new places to visit in the Greater Boston area. World's End and Spectacle Island are a few of her new favorites.
You can find many more things to do in Boston with kids in our handy guide for families looking for fun things to do all year round.