Best Beaches Near Boston
Boston's Most Family-friendly Beaches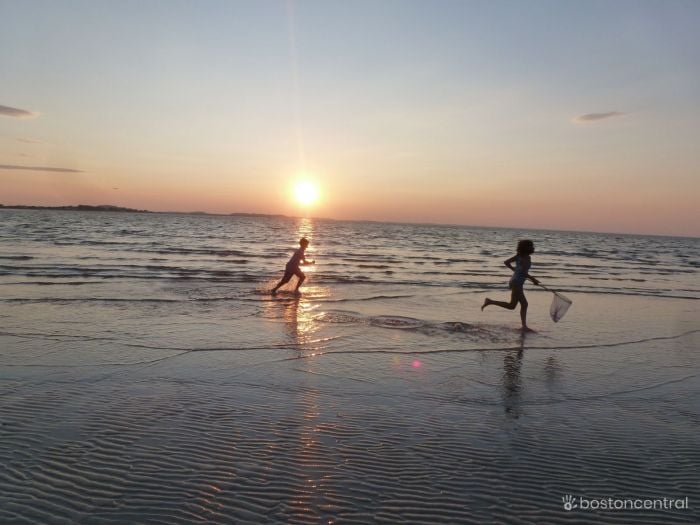 Beaches Near Boston
Best Beaches Overview - Insider Tips, Parking Info and more
We are lucky here in Massachusetts to have so many beautiful beaches to choose from when the temperature soars. With lots of room to dig, play, and swim, a stretch of sand on the edge of the breezy surf might be the perfect place to take kids in the summer.
If you're looking for white sand beaches, we suggest visiting the North Shore's Good Harbor Beach and Wingaersheek Beach in Gloucester.
If you want to stay close to the city, there are several options to choose from including Revere Beach, just a few miles north of Boston, which is the oldest public beach in the United States, as well as Carson Beach and M Street Beach in South Boston.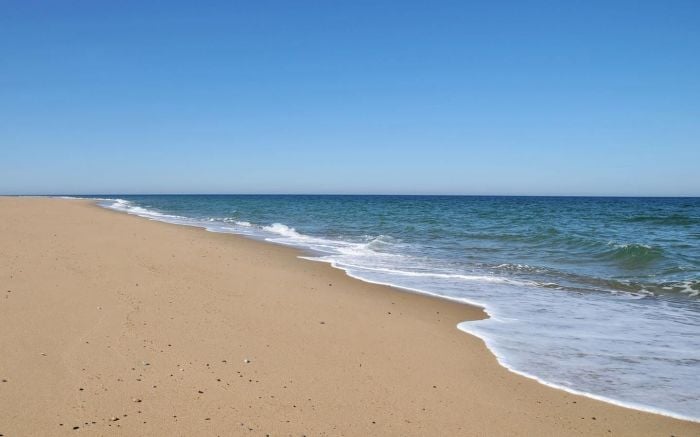 Crane Beach - Ipswich
Crane Beach in Ipswich and the Nahant Beach Reservation are both known for their gorgeous sand dunes, while Nantasket Beach in Hull's South Shore is especially fun for kids because of its historic wooden carousel.
If you're interested in water-based activities, Duxbury Beach in Duxbury is a great place to visit since you can kayak and canoe there.
When visiting Crane Beach, make some time to visit the beautiful grounds of The Crane Estate at Castle Hill. The Mansion overlooks the beach as well as Plum Island.
Advance-passes are required daily starting on May 15. Reserve 2023 Crane Beach Passes.
Pass release schedule
Noon on Monday: passes for Tuesday, Wednesday and Thursday
Noon on Thursday: passes for Friday, Saturday & Sunday
Finally, there's Marconi Beach, part of the Cape Cod National Seashore, where you can go for a swim in the ocean or explore historic Marconi Station, where the first transatlantic wireless communication was transmitted in 1903.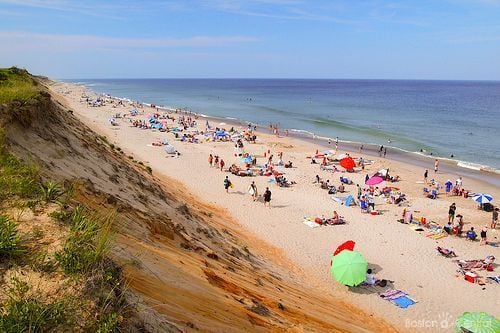 Here's a list of a few of our favorite Beaches in and near Boston: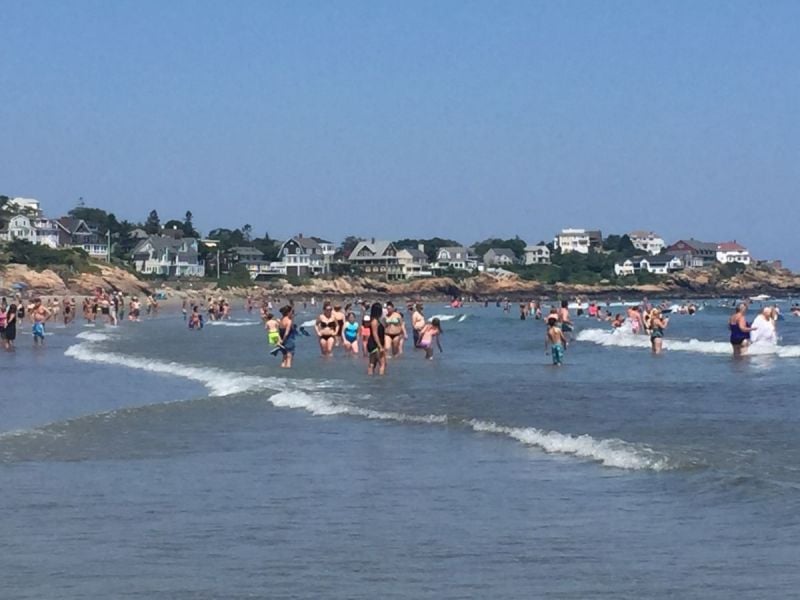 Gloucester's Good Harbor Beach is a beautiful beach with powdery white sand and great waves, facing the Atlantic. During low tide there is a sand bar that opens up to the left so you can walk out to the rocky island. View our photo guide.
Boogie boards are welcome at Good Harbor Beach, and the waves are great at both low & high tides. We actually prefer low tide because it leaves lots more beach space for spreading out, digging, or passing a football or frisbee.
Check the tide charts, so you can time your visit.
Gloucester Beach Non-Resident Parking Reservations
In 2023 The city of Gloucester is launching "Blinkay", a new system that will let non-residents reserve and pay for parking at city beaches ahead of time.
Visitors can grab a spot up to 10 days before they hit the beach, a move that will guarantee them a prepaid spot if spots are available. Reserve a non-resident Parking Spot. There is no reservation required for Gloucester residents.
Reservations are required for non-residents at Good Harbor, Wingaersheek, and Stage Fort Park starting Memorial Day 2023! You can reserve your space up to 10 days in advance on the Blinkay mobile app or website (https://gloucester.blinkay.app/login)
They will also be using license plate reader cameras at the beaches to check visitors in and streamline the process.
Off-season parking, (after Labor Day until just before Memorial Day weekend), reservations are not required and fees will not be collected for Good Harbor Beach, Wingaersheek Beach, and Stage Fort Park.
You'll also find 2 reasonably priced concession stands (burgers, grilled cheese, drinks, slush, and ice cream), rest rooms, and showers.

Photo courtesy of Trustees of Reservations
Crane Beach on the North Shore is my family's favorite place to stake out a spot in the sand in the summer because of both its beauty and amenities. The beach is part of the Crane Estate, which is owned by the Trustees of Reservations, making it a pristine place to play. The soft sand, gentle waves, large tidepools at low tide, and large parking lot make it a great place to bring kids.
We love that this beach extends for miles in each direction making it great for long walks and exploring. Insider tip: the farther down to the right or left you go, the less crowded the beach becomes.
When you arrive and cross over the dunes, you have two choices: Walk the left, you'll find rocky inlets which are popular with fishermen, and you'll have close up views of the many boats coming in and out of the Annisquam River. Walk to the right and you can just keep walking for miles.
A restroom and changing facility near the snack bar & parking lot property and if you don't feel like packing lunch, just visit the well-stocked snack bar. In the off-season, try a dune hike or visit the on-site mansion.
During the summer months, advance parking passes are now required, and can be accessed on the Trustees of Reservations website.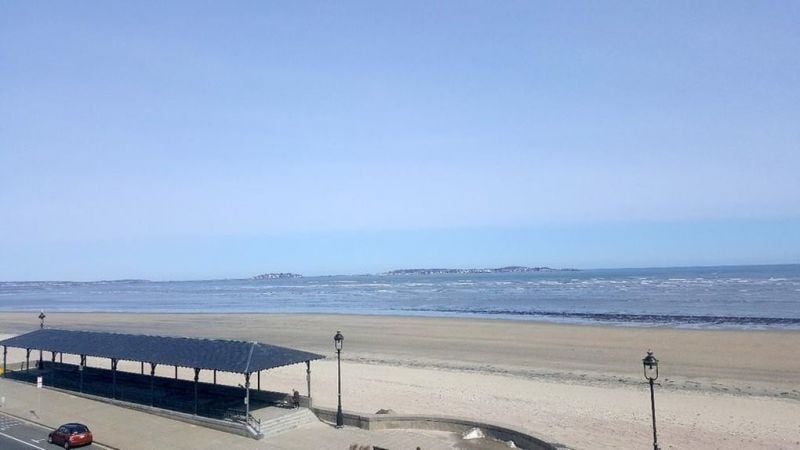 This 3-mile crescent is a popular, and very crowded oasis - in the Boston area, so don't come here seeking alone time. This beach will be packed with sunbathers and breeze-seekers on sweltering summer days, even in the middle of the week.
Visitors can walk along Revere Boulevard, which runs parallel to the beach. The T's Blue Line offers service between Revere Beach and downtown Boston.
Hungry? Grab a delicious bite to eat at nearby Kelly's. It's also fun to watch planes taking off and landing above, as the airspace is very near to Logan airport.


Carson Beach and M Street Beach— South Boston, MA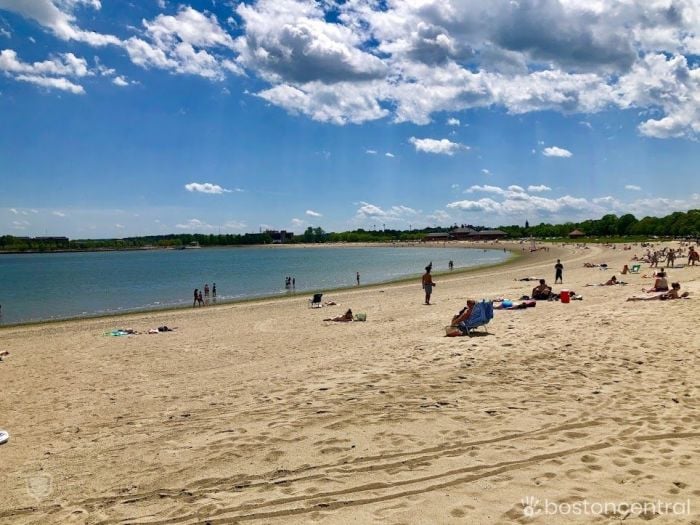 If you want to hit the beach without ever leaving the city, Carson Beach and M Street Beach in South Boston is your best bet for fun in the sun. There's limited free parking, or you can just take the the Red Line to JFK/UMass and then making a short walk to the beach.
Visitors can catch lovely breezes along the mile walkway around the inlet, set up a picnic area & barbeque in the grassy areas, or grab an ice cream at Sullivans famous snack shack.
The M Street Beach area extends for quite awhile, and visitors to the far side can also enjoy time at Moakley Park, which features baseball & soccer fields, a spray area & a jogging track.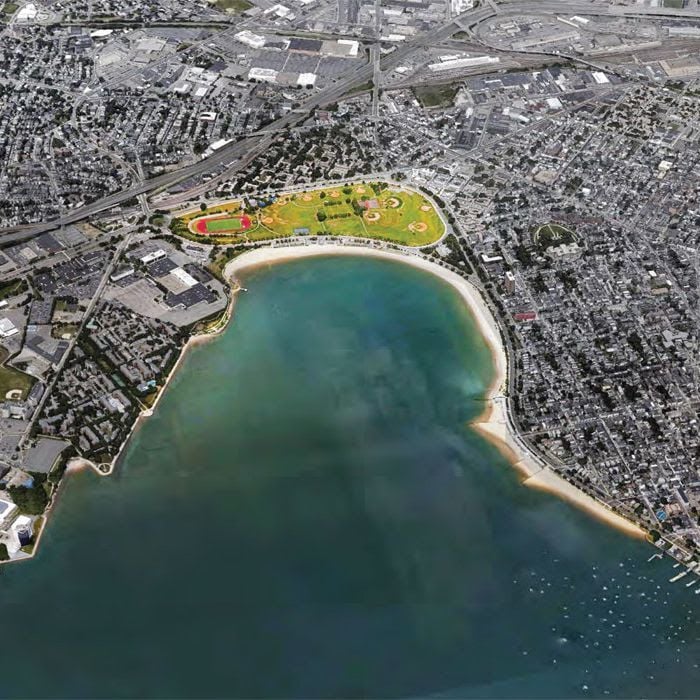 In season, you can take a guided tour of historic Fort Independence. Carson beach can get busy on weekend days, with people swimming, playing volleyball, and just sunning themselves in the sand. A renovated bathhouse with restrooms, changing rooms, and showers.
For additional activity options, the large grassy area behind the fort is a great place to toss a blanket down to sit and watch planes take off from, and land at Logan Airport. View our photo guide of Things to Do at Castle Island here.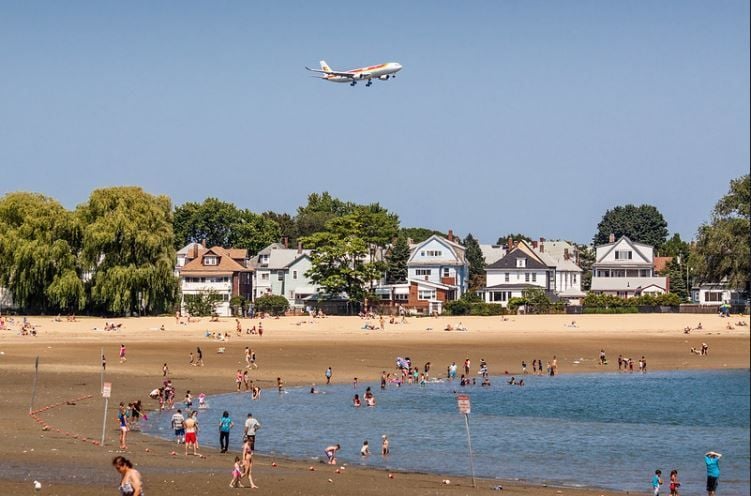 If you want a side of entertainment with your day at the beach, head to Constitution Beach in East Boston. It's the place to go to watch planes take off and land at Logan Airport.
This sandy stretch of land is a popular destination for families because it has lifeguards, a bathhouse, shade shelters, and picnic areas.
Take a break from the sand at the nearby playground, grassy fields, or basketball court. You can even take the blue line mbta train to the beach if you prefer.
This beach area features two beaches in one, as the beach is sort of a thin pennisula with a parking lot in the middle. 'Outer Beach' offers a great spot for sun-bathing, walking and swimming. At 'Inner Beach', you'll discover protected clam beds, kayaking, & a boat launch and some ideal bird-watching opportunities.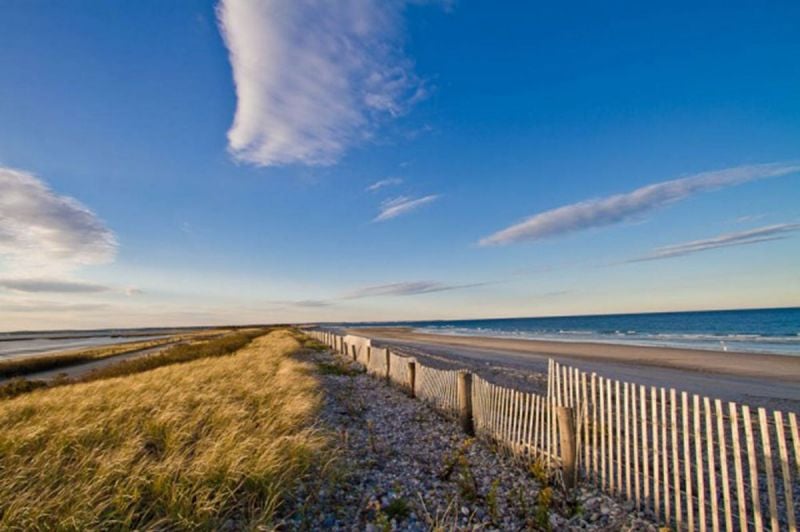 The Duxbury Beach Park Pavillion offers restrooms and showers located on the side of the building nearest the parking lot. Casual dining options are available throughout the day, like frozen treats and lunch foods. After 5:00pm, Blakeman's opens, featuring dinner, beer and wine.
Nahant's 'Long Beach' is an easy drive from most spots around Boston. You'll find ample parking for 1300 cars and tons of space on the beach. More importantly, the sand is soft, the water is very shallow for a great distance, and there is a lifeguard and a 'comfort station'.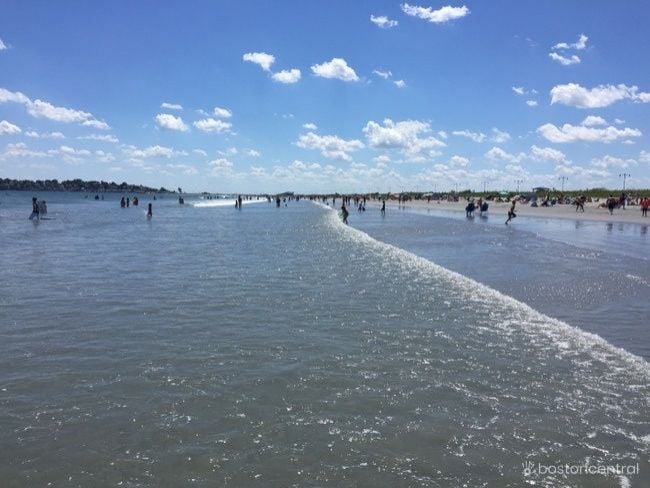 A terrific hangout for families with young children. Toddlers will have a blast splashing in the little waves at Nahant Beach. The beach remains flat so it's a safe option for smaller children to play in the surf.
A promenade extends along the two-mile length of the two reservations at the edge of Nahant Bay and is available year round for activities such as walking, jogging and bicycling.
This South Shore beach has been a destination for city dwellers looking to escape the heat since the 19th century. Besides the usual beach activities like swimming, building sandcastles, and sunbathing, Nantasket has a 1.5-mile promenade trail that's perfect for stretching your legs.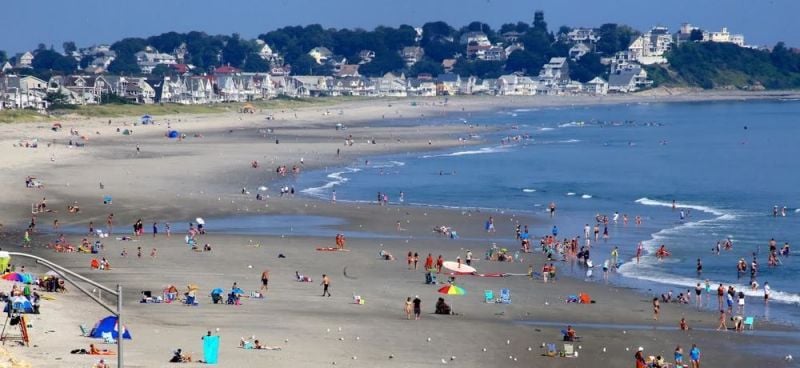 The Paragon Carousel, a throwback to an earlier era, will delight kids. The beach even offers public concerts in the summer, so it's worth sticking around as the sun goes down. Nantasket has restrooms, a bathhouse, and easy access to dining options.
This barrier island on the North Shore is a popular destination with families in the summer. There are miles of sandy beaches to explore on Plum Island, which also means there's plenty of room to park your beach blanket and umbrella. Explore the Parker River Wildlife Sanctuary to see more than 800 species of birds, plants, and animals.
Or visit Sandy Point State Park on the southern tip of Plum Island to go tidepooling. Stop in nearby Newburyport on your way out of town for dinner or ice cream at Haley's. No dogs are allowed on Plum Island Beach from May 15 - October 15th.
Salisbury Beach is a popular northern Massachusetts beach destination stretching 3.8 miles along the Atlantic Ocean. Swimming, boating, fishing and camping.
Facilities at Salisibury Beach include a 481-site campground with newly renovated bathhouses, an extensive day-use parking lot, three new comfort stations for the beach going public with over the dune boardwalks, and a new playground and pavilion area.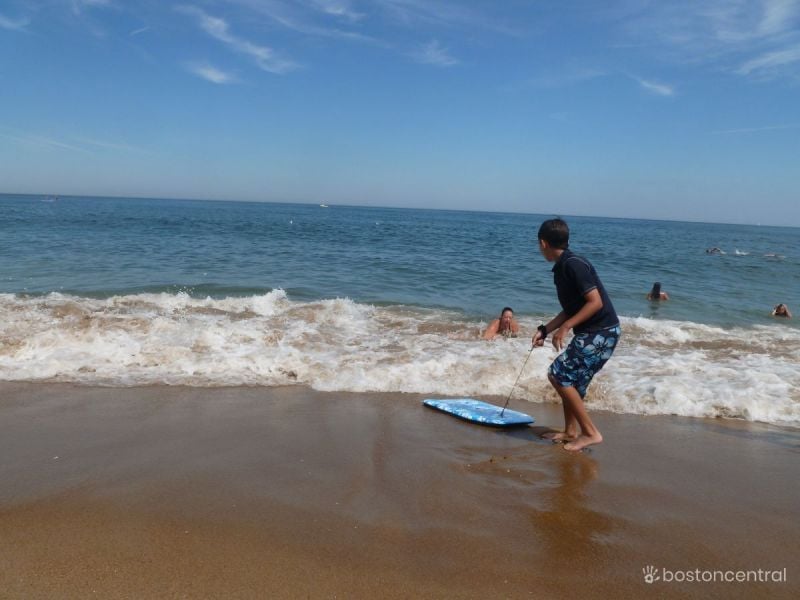 The town of Salisbury has many fun activities to offer for kids of all ages; with a large amusement park and video arcades; and weekly summer concerts & fireworks displays. If you are a frequent visitor to Massachusetts state parks & reservations, check out the DCR Parks Pass as it can be used here, among many other places for parking all year.
Gloucester Beach Parking Reservations 2023
The city of Gloucester is launching "Blinkay", a new system that will let non-residents reserve and pay for parking at city beaches ahead of time.
Gloucester beaches include Good Harbor Beach, Stage Fort Park, WIngaersheek Beach,
Visitors can grab a spot up to 10 days before they hit the beach, a move that will guarantee them a prepaid spot if spots are available. Reserve a non-resident Parking Spot. There is no reservation required for Gloucester residents.
Don't forget that reservations are required for non-residents at Good Harbor, Wingaersheek, and Stage Fort Park starting Memorial Day! You can reserve your parking space up to 10 days in advance on the Blinkay mobile app or website.


Singing Beach - Manchester-by-the-Sea, MA
One of the area's most famous stretches of sand, Singing Beach is so named because of the squeaky sound the sand makes when you walk on it. Parking at this North Shore beach is limited, but the commuter rail stop isn't far away if you're up for an adventure.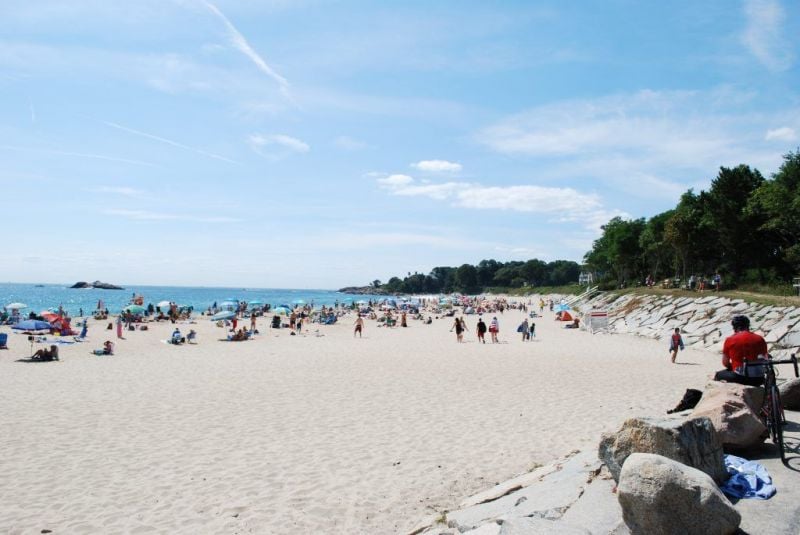 The half-mile wide beach offers great swimming and lots of pretty scenery with surrounding rocks and islands. The bathhouse has restrooms, including an accessible one with a changing table, and showers. Singing Beach has a snack shack with some healthy options and is also close to a quaint downtown with great restaurants.
Gloucester's Stage Fort Park is a large seaside park with a wide variety of landscape to enjoy. It features a long boardwalk along the water, lined by grassy areas, benches and beautiful garden areas.
The park itself features wide open spaces and grassy areas, shaded picnic spots and of course, a rocky coast that surrounds a small beach area known as Half Moon Bay.
Visitors can grab a spot up to 10 days before they hit the beach, a move that will guarantee them a prepaid spot if spots are available. Reserve a non-resident Parking Spot. There is no reservation required for Gloucester residents.


One of the most gorgeous beaches in the area, Wingaersheek Beach has stunning views of Ipswich Bay and the Annisquam Lighthouse.
This North Shore beach is a terrific destination for families because of the sandbar that appears during low tide—check this tide chart before you go to try to time your arrival close to this mark, so you can explore the hermit crabs and other sea life in the tidal pools.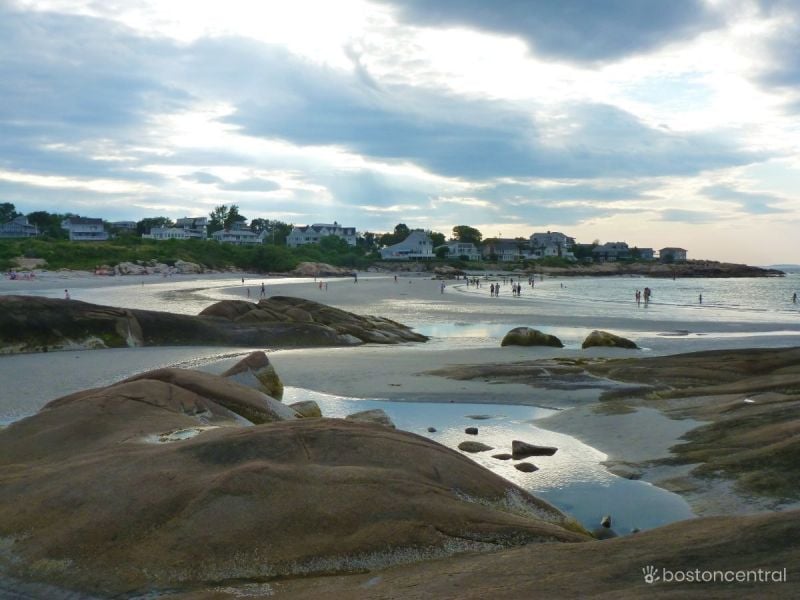 Wingaersheek has a concession stand with surprisingly good food, drink and even beach toys. Restrooms with showers make cleaning off after a day in the sand easy.
Wollaston Beach - Quincy, MA
Head to the South Shore to spend a day at Wollaston Beach in Quincy. This 2.5-mile stretch of sand has views of the Boston Harbor Islands and plenty to do for all ages. Beyond just swimming and sunbathing, one end of the beach also has a play area, lookout tower, and picnic tables.
This beach has restrooms, some free parking, and two fried clam restaurants right across the street. Part of the Quincy Shores Reservation, the beach also has lifeguards in the summer.
This list includes some of our very favorite beaches near Boston, but there are so many more to choose from. Check out our Ultimate Guide to Boston Beaches to find a new beach to visit near you this summer.
Another great way to cool off in the summer is to visit a nearby waterpark for the day. Our overview of Outdoor Waterparks near Boston features some of our favorite places to cool off when you are not at the beach, for families and kids.
For more ideas on things to do in Boston, visit our handy guide to help you navigate the best family-friendly places to visit.
On the occasion of a rainy day in Boston - here are some ideas for indoor things to do until the sun returns. Our specialty is helping people find fun things to do in Boston with kids - so we've got all sorts of resources on hand to help you do just that.
~~~
More Ideas for Summer Fun!
Find Fun Things to Do on our events calendar as Summer Begins in Boston. From a myriad of Boston Beaches, Spray Parks & Pool, Waterparks and more, you'll find lots of ways to stay cool during a Boston Summer.
There are so many fun things to do for free in Boston - check out our guide for more money-saving ideas for family fun.
Summer is also the season of Boston fireworks displays so be sure to check our handy guide to find a display by date or by town, near you.
You can find lots more family-friendly Boston events each week on the BostonCentral calendar and our popular things to do this week newsletter.
~~
Stacey Sao has been the Managing Director of the family-friendly events and activities website, BostonCentral for almost 20 years. She continues to enjoy discovering and exploring new places to visit in the Greater Boston area.