Boston Summer
Summer in Boston - Things to Do & Places to Visit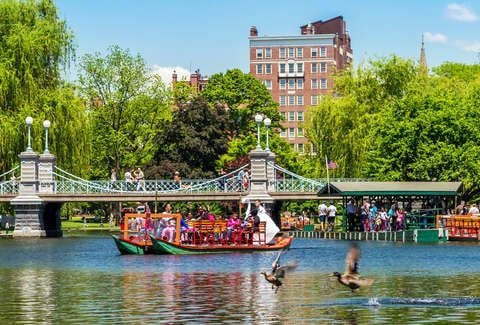 Summer is a spectacular time to be in Boston, as it is one of the most walkable cities in the U.S. and there is plenty to see & do. Whether you are a history buff; love the beach, sailing, and the great outdoors; or strolling along the waterfront, you'll find lots of wonderful things to do in Boston, and many of them are free things to do!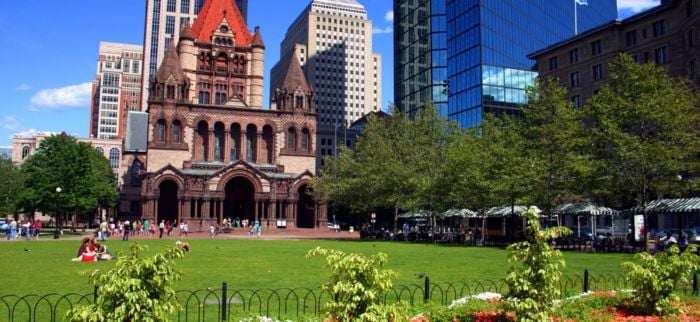 Boston Summer Events & Activities
Winters are long in Boston, which is why summer is such a celebrated season here. Anything and everything you can do can be found outdoors - from beer gardens and food trucks, to local parks, playgrounds, splash parks, summer concerts and outdoor movies galore.
Boston hosts lots of events during the summer, and we've broken them down for you by month: Boston June Events, Boston July Events, Boston August Events.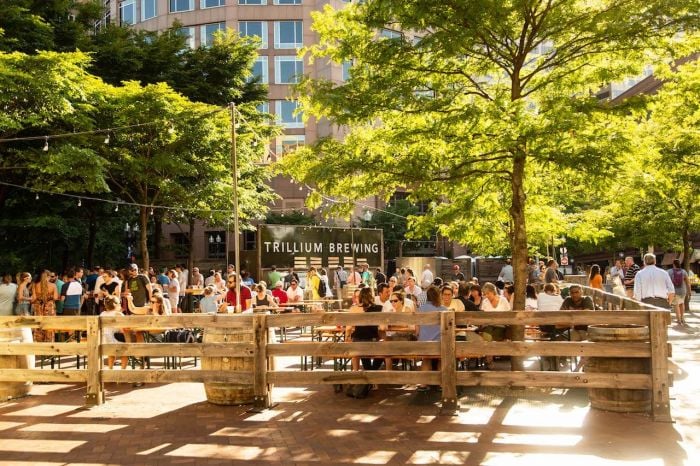 Beaches Near Boston
Boston, being a coastal city, actually has quite a few beaches, both within the city limits and up and down the coast. Boston beaches extend from the eastern shores of the city (Carson Beach, Revere Beach, Constitution Beach) up the North Shore (Wingaersheek Beach, Good Harbor Beach, Crane Beach), and also down along the South Shore (Duxbury Beach, Horseneck State Beach, Wollaston Beach), not to mention Cape Cod!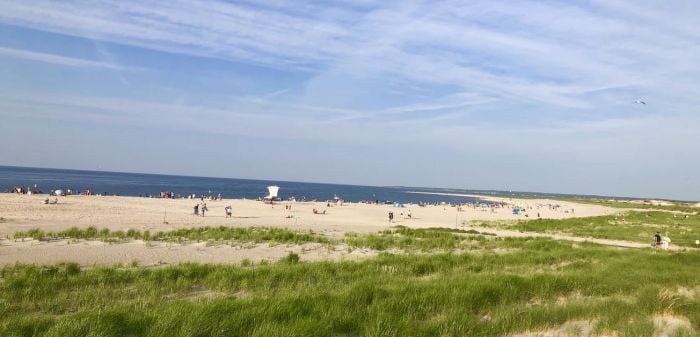 Crane Beach photo credit: BostonCentral
Boston Summer Movies
Since Bostonians really enjoy being outside during the summer, a multitude of venues host family-friendly summer movies in the parks. Cool places to watch summer movies under the stars in Boston this summer include The Hatch Shell, The Rose Kennedy Greenway, Prudental Center South Lawn, Boston Common and lots more. Bring a blanket, snacks and friends and you've got an enjoyable night under the stars.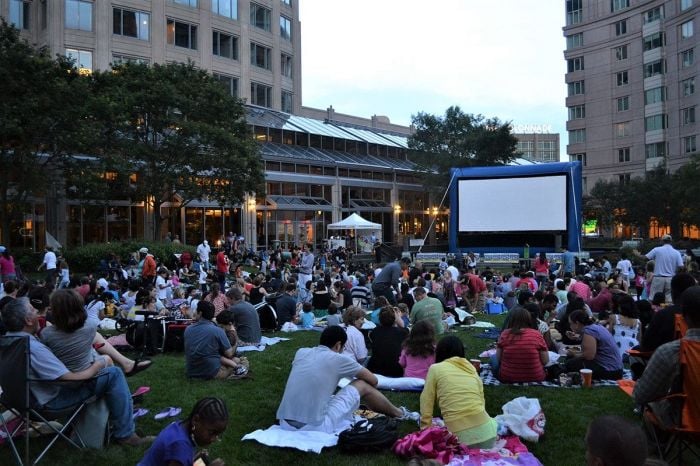 Summer movie night at Prudential Center's South Lawn
Boston Summer Concerts
Along those same lines, Boston's outdoor summer concerts really liven up a summer evening. Hosted all over the city, and performed by top notch musicians, a free outdoor concert is a rite of passage in Boston - and many many are enjoyed by Bostonians and visitors alike.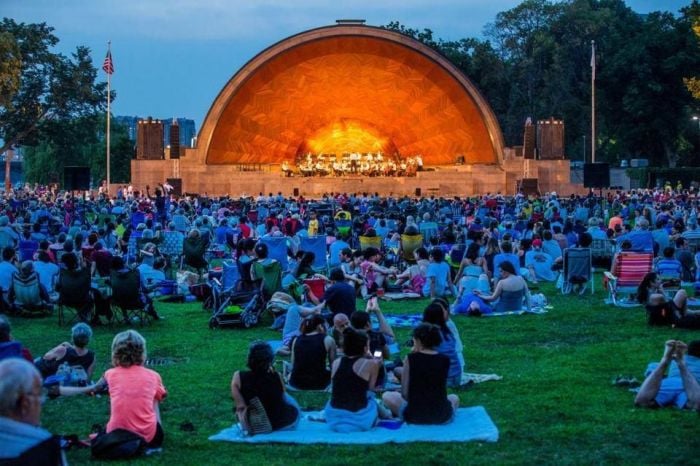 Summer concerts at the Hatch Shell
Waterparks Near Boston
It does get hot during the summer, so waterparks near Boston become popular destinations to splash around and cool off. Kids of all ages love to slide, splash and float their way through a hot summer day at these nearby destinations.
Boston Splash Parks & Pools
For smaller kids, sometimes a local splash pad or fountain is all it takes to make their day. Boston has quite a few places right in the city where kids can cool off in plumes of cool water. Some favorite spots include Rings Fountain on the Greenway, Frog Pond Wading Pool, Christian Science Plaza Splash Fountain and the Charles Bank Splash Park on the Esplanade ... and more. Boston boasts a large number of public pools to stay cool and have fun all summer.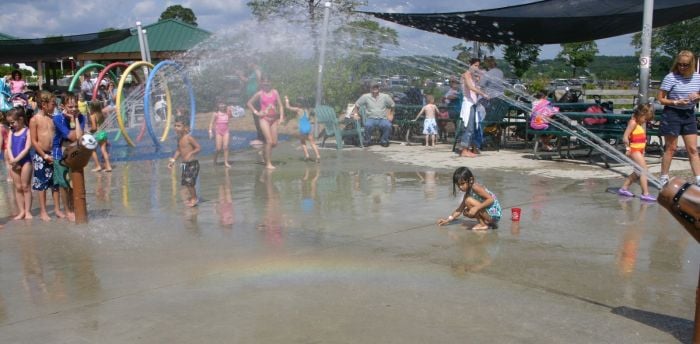 photo credit: BostonCentral
Boston Ice Cream
Speaking of summer and ways to cool off - who doesn't love an ice cream cone!? Boston boasts a bunch of local favorite shops - some that have been around for generations. Here's our list of some of Boston's best ice cream places to add to your own bucket list of flavors.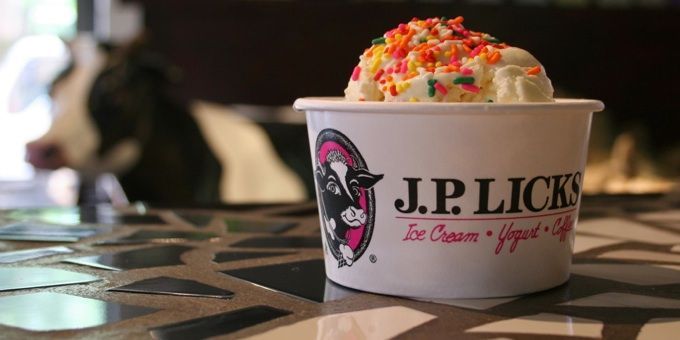 Boston Sailing & Boating
Situated along both Boston Harbor and the Charles River provides ample access to all sorts of boating and sailing opportunities. Community Boating & Sailing provides affordable sailing & lessons for beginner and advanced sailors in a variety of boats, (sailboats, kayaks SUPs), and kids can sail all summer. It's located on the Esplanade across from the Charles/MGH red line T-stop.
If you are looking to sail in the harbor right out of the gate, Courageous Sailing Center, located in Charlestown, might just be your bag. Courageous offer offer a wide range of courses, led by expert, US Sailing-certified instructors; and classes are kept small (usually no more than three students per instructor) for a highly individualized learning experience.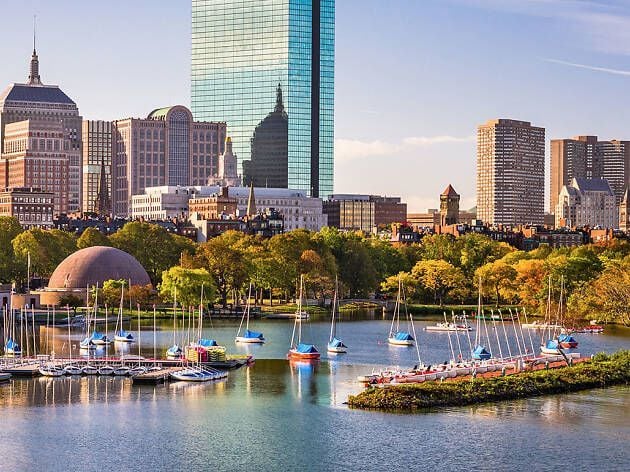 Community Boating & Sailing Center

Daytrip to Spectacle Island
Looking to head out and explore the outdoors? You can take a ferry to Spectacle Island to spend some time on the beach, hike the North Drumlin hill, and enjoy panoramic views of Boston on your trip.
The ferry ride takes about 35-40 minutes, and you get to see some spectacular views of the Boston skyline, Castle Island, and Boston Harbor. Departures run on time, and the ferry ride is half the fun!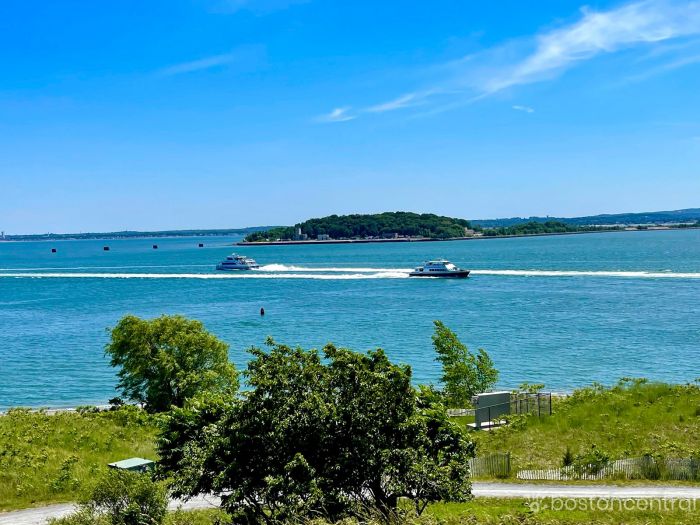 photo credit: BostonCentral


Fireworks
Summer is also the season of Boston fireworks displays so be sure to check our handy guide to find a display by date or by town, near you.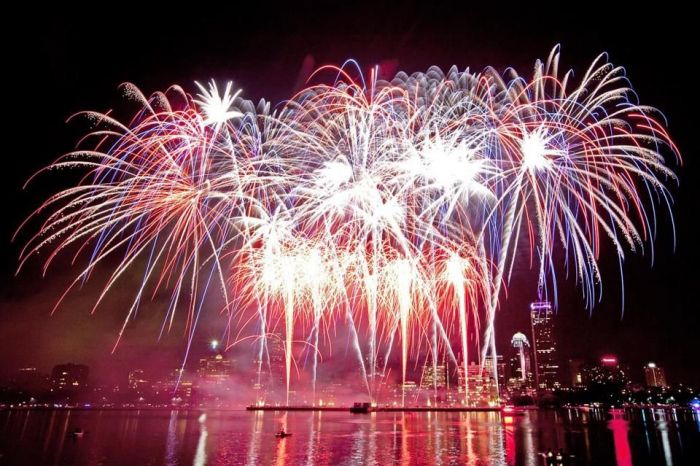 Lawn on D at Boston Convention Center
The Lawn on D is an urban park and playground oasis for children and adults near the Boston Convention Center. The park features art installations, live music, very cool LED illuminated circular (think glowing) swings, inflatable maze and so much more. The park attracts many families in the area during the summer due to its cool features and free, fun community events.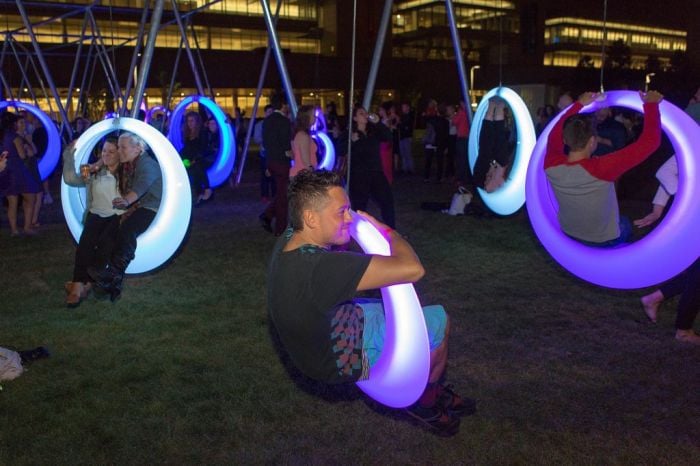 Lawn on D LED glow swings
What to do if it Rains?
If it's raining, never fear - we've got a guide to having fun in Boston on a rainy day as well.
We hope that this list of places to visit during the summer in Boston has been helpful to you. There is certainly so much more to explore - check out our Boston Events Calendar here, or if you are looking for specific events, or, your check out our popular article about free things to do in Boston!
Fun Things to Do for Young Adults
Find Fun Things to Do on our events calendar as Summer Begins in Boston. From a myriad of Boston Beaches, Spray Parks & Pool, Waterparks and more, you'll find lots of ways to stay cool during a Boston Summer.
Looking for fun things to do in Boston for young adults? Whether you are celebrating the end of a work week or the end of midterm exams, weekends are brimming with promise for Boston's 20-something crowd.
You can find lots more family-friendly Boston events each week on the BostonCentral calendar and our popular things to do this week newsletter.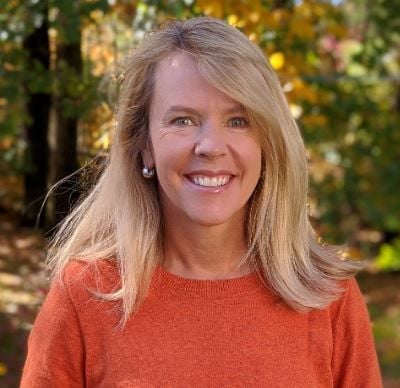 Stacey Sao has been the Managing Director of the family-friendly events and activities website, BostonCentral for over 20 years. She continues to enjoy discovering and exploring new places to visit in the Greater Boston area.