Things to Do in Boston
Our Top Picks for the Best Places to Visit in Boston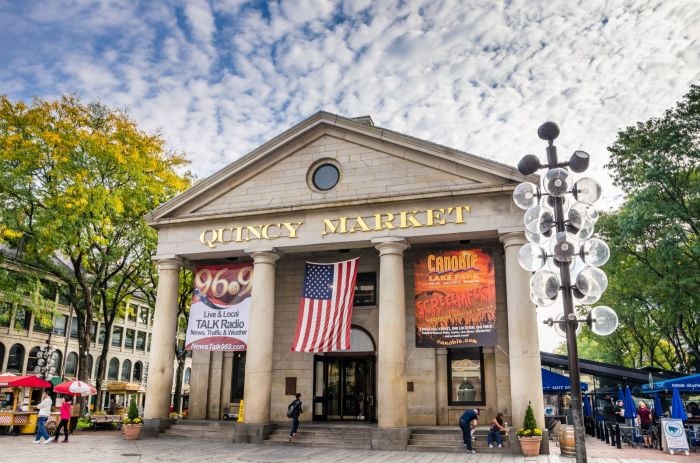 It should come as no surprise that the city of Boston offers hundreds of exciting activities for both locals and visitors to enjoy. In addition to being the largest city in New England, it is also one of the oldest, and most walkable cities in the United States, and chock full of things to do.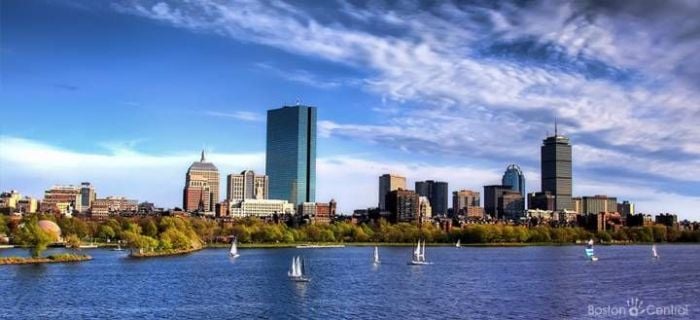 Thanks to its compact, historic neighborhoods and pleasant New England waterfronts, Boston is one of America's greatest walking cities (during non-winter months).
With so many Fun Things to Do in Boston it's hard to know which to visit first. That's why we've compiled a list of our favorite Boston attractions organized by type, including museums, parks, historic landmarks, beaches near Boston and more!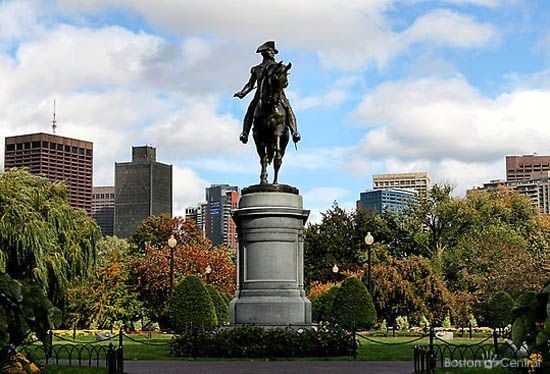 Museums
If you're looking for things to do in Boston, consider visiting one of its many museums! Whether you love art, science, history, or technology, you're sure to find a museum that fits your interests.
Art lovers won't want to miss the Museum of Fine Arts, Boston, which is one of the largest art museums in the country. Its collection of over 450,000 pieces of artwork includes ancient Egyptian artifacts, Japanese pottery, Chinese calligraphy, and famous works by artists that include Monet, Degas, and van Gogh.

There are a number of interactive programs designed to spark the imagination of kids, like the Family Art Cart, MFA Playdates, and and even on-the-go sketchbooks for exploring the galleries. Consider getting a Family Membership, which includes free admission for 2 adults, and up to 6 children, exclusive discounts, and guest passes galore.
Many museums offer free admission for kids on certain days, reinforcing the old adage that the best things in life are often free. Check out our list for some helpful hints on when these free days take place.
Another excellent art museum, (and one of my personal favorites) is the Isabella Stewart Gardner Museum, also known as Fenway Court.
Located in an exquisite building that was designed to resemble a Venetian palace, this fascinating museum contains an impressive collection of artwork from all over the world, including famous pieces by Titian, Rembrandt, and John Singer Sargent.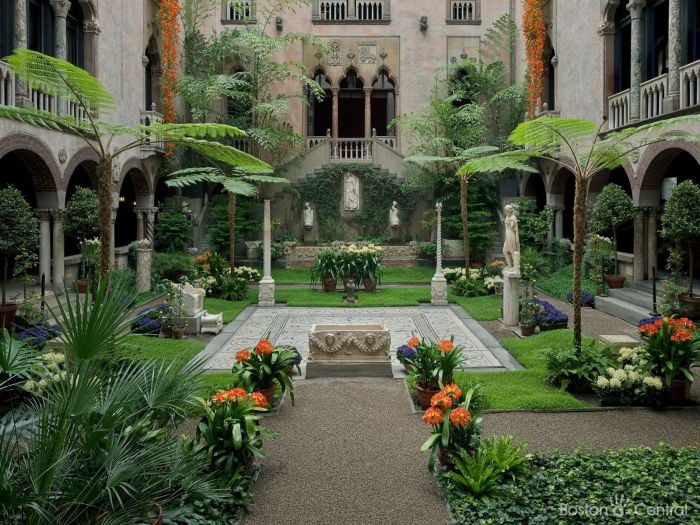 If you have a general love of art, check out some of our exhibit guides that feature some of the more popular traveling exhibits that have visited Boston over the years, including: Van Gogh: The Immersive Experience, at SoWa Power Station, Titian: Women, Myth & Power at Isabella Gardner Museum, Basquiat: Writing the Future of the Hip Hop Generation at the MFA, Love is Calling at the ICA Boston, and Body Worlds at Boston Museum of Science.
If you're a history buff looking for things to do in Boston today, then you might want to visit the Boston Tea Party Ships & Museum.
This one-of-a-kind museum allows you to view historical artifacts, explore restored tea ships, and experience the Boston Tea Party first-hand. You can even throw a box of tea into Boston Harbor just like the colonists did back in 1773!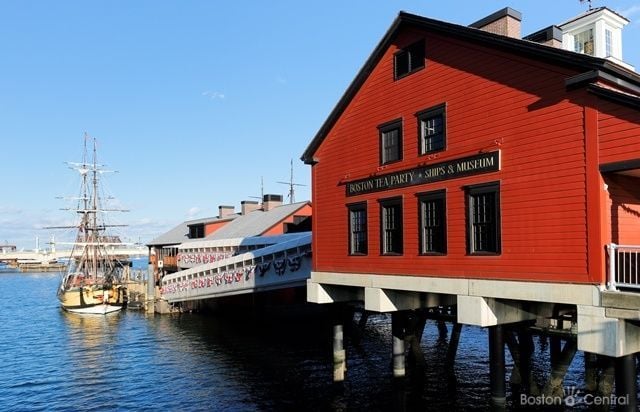 photo credit: BostonCentral
We also recommend visiting the USS Constitution, also known as "Old Ironsides", which is the world's oldest commissioned warship afloat. It was most notably used by the United States Navy during the War of 1812, and today you can take a tour of the famous ship at its dock in the Boston National Historical Park. In fact, you can really make a day of visiting Charlestown - here's a great itinerary to get you going.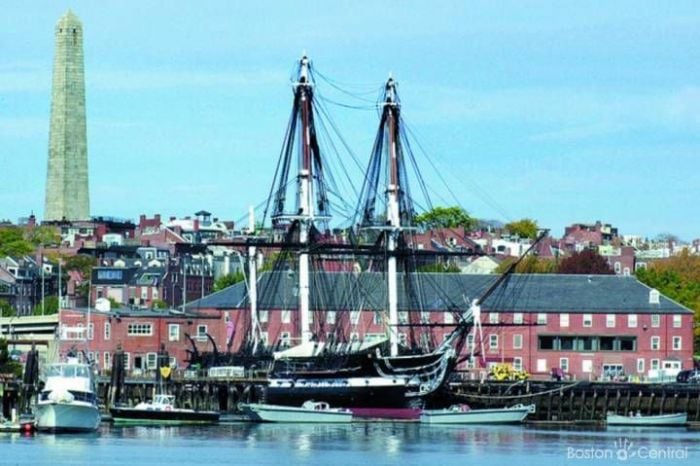 Just steps away is the USS Constitution Museum which houses over 3000 original artifacts of the era, as well as artwork and opportunities for hands-on activities. The museum is free to visit, although donations are greatly appreciated.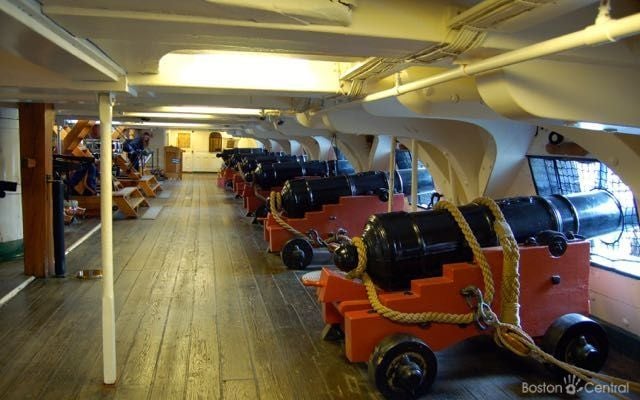 photo credit: BostonCentral
Two other popular Boston museums have connections to the famous Kennedy family. The John F. Kennedy Presidential Library and Museum, the 35th president's official presidential library, features exhibits dedicated to topics like the Space Race, the Kennedys, and JFK's legacy.
Visitors can also enjoy spectacular views of Squantum, and Thompson Island of the Boston Harbor Islands from the back patio area - we really enjoy sitting on the rock wall. In addition, you can walk to Moakley Park and Carson Beach on the walkway.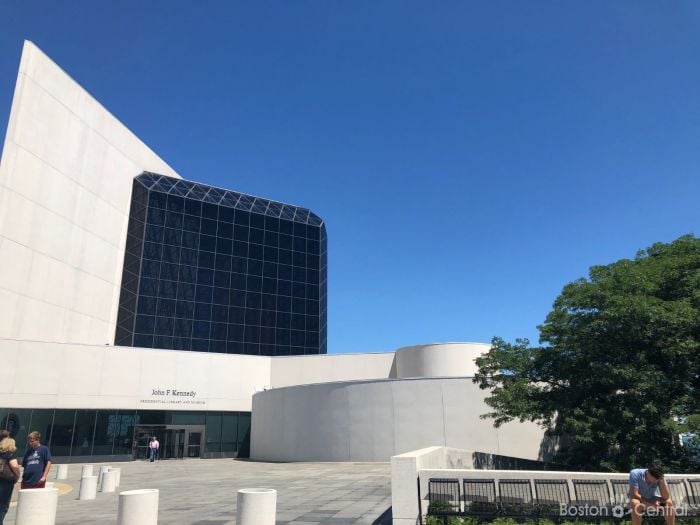 photo credit: BostonCentral
Meanwhile, the newer Edward M. Kennedy Institute for the United States Senate founded by Senator Ted Kennedy introduces visitors to the history of the Senate and provides tours of a life-size replica of the Senate Chamber.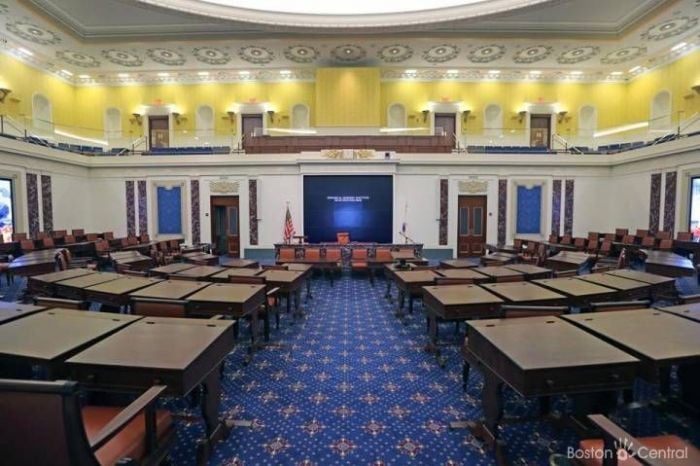 photo credit: BostonCentral
Boston is also home to several great museums related to science, natural history, and technology. We highly recommend the Museum of Science, which offers over 700 interactive exhibits, live presentations, a planetarium, a domed IMAX theater, and a popular butterfly garden.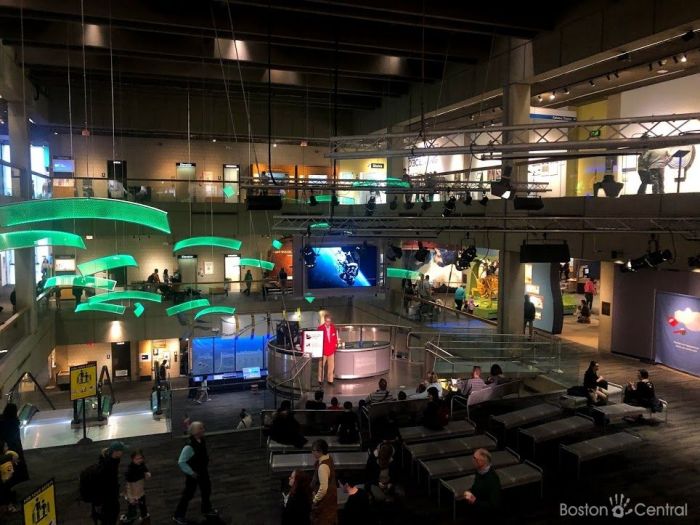 photo credit: BostonCentral
The museum also features a special Discovery Center that is geared specifically for young visitors, as well as musical stairs, a mezmorizing kinetic sculpture, and a science playground.
Don't miss the interactive presentation in the Theatre of Electricity. Visitors of all ages will be impressed by the enormous generators and bolts of lightening that appear before your eyes.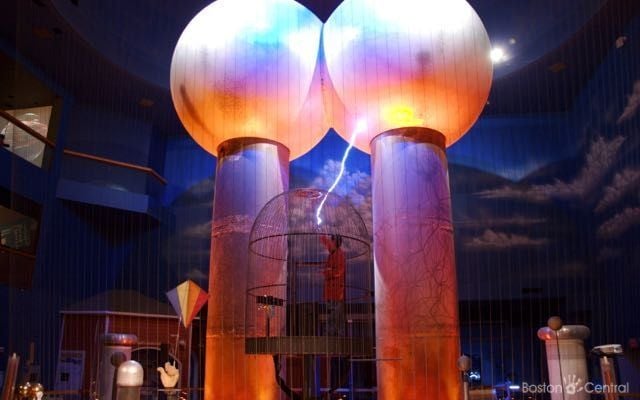 photo credit: BostonCentral
Grab a snack at the large cafeteria and enjoy some amazing views of the Boston skyline and the Charles River while you dine. You might even get see one of Boston's famous Duck Boats go by!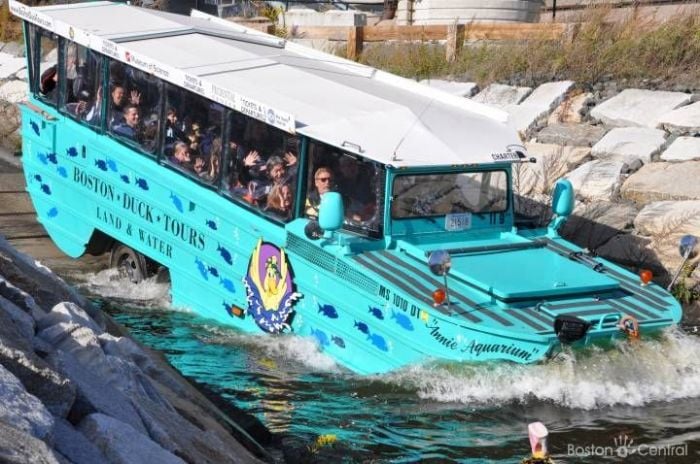 photo credit: BostonCentral
The Harvard Museum of Natural History in Cambridge is also a great choice. Its immense collection includes exhibits dedicated to dinosaurs, prehistoric mammals, birds of the world, animal skeletons, and meteorites.
The museum also features an enormous gallery of impressive rocks & minerals, as well as it's famed exhibit of realistic looking glass flowers. They also offer a wide variety of educational and family programs.

Photo courtesy of Harvard Museum of Natural History
There's also the MIT Museum, a popular science and technology museum run by one of the most famous technology-focused universities in the world. Its exhibits deal with everything from holograms to robotics, as well as our favorite - the kinetic sculptures. There are lots of good restaurants nearby to check out before or after your visit.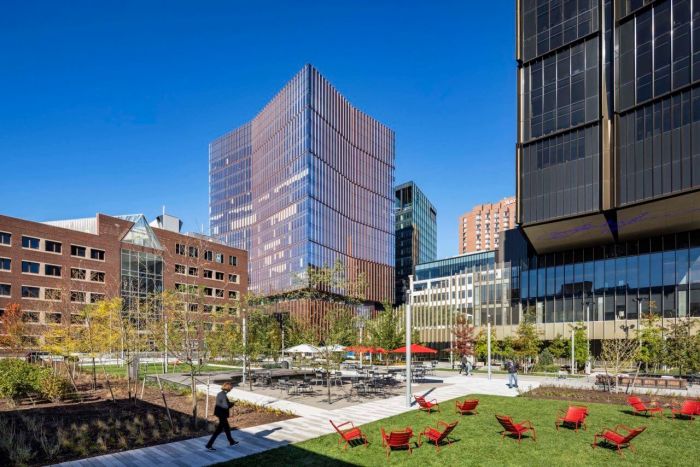 When it comes to entertaining little ones, we suggest the Boston Children's Museum. It's the second oldest children's museum in the United States, with exhibits that focus on everything from art and science to nature, history, culture, and technology.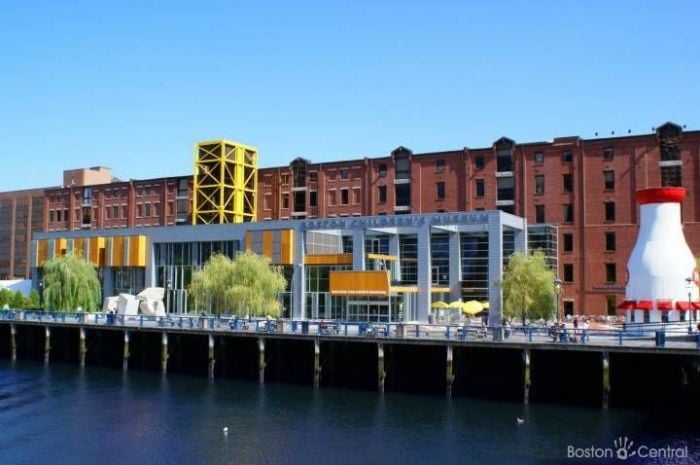 photo credit: BostonCentral
Some of our favorite exhibits include The Japanese House, an authentic 2-story silk merchant's home from Kyoto Japan; Kid Power, where kids can light up an interactive dance floor, and of course the New Balance Climb - an incredible three story climbing structure & vertical maze.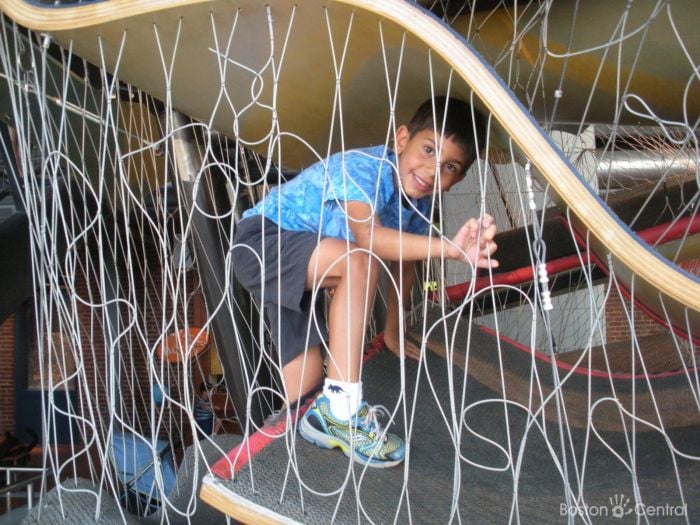 photo credit: BostonCentral
Historical Sites & Landmarks
If you're a history lover looking for things to do in Boston this weekend, you should consider exploring the 2.5-mile Freedom Trail. This popular trail will lead you to sixteen important historical sites within the city, including the Paul Revere House, the Old State House, and Old North Church. Families can take a guided tour with a costumed tour leader, or your can simply follow the red brick path through the city on your own.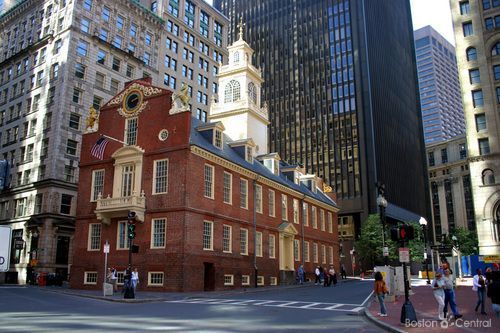 The site also offers tours that explain the events of the Boston Massacre in 1770, as well as and annual re-enactments with costumed characters.
The Paul Revere House is the oldest house in downtown Boston, and belonged to famous American patriot Paul Revere; while The Old State House is now a museum dedicated to Boston's involvement in the Revolutionary War.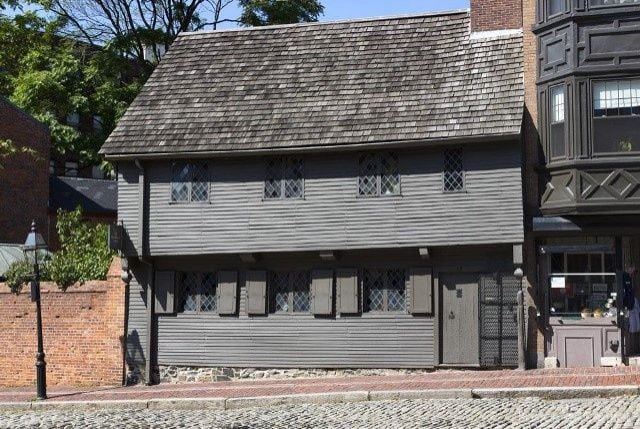 photo credit: BostonCentral
The beautiful Old North Church, on the other hand, is the site where the famous "One if by land, two if by sea" lantern signal was used to inform the colonists that the British were approaching in 1775.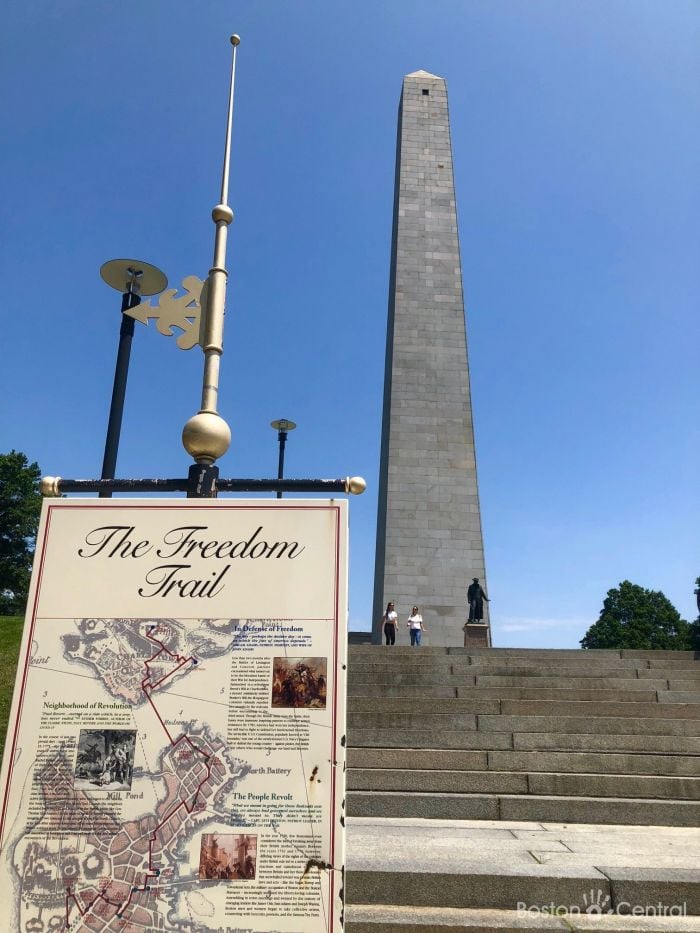 Interested in learning about the Revolutionary War and enjoying spectacular views? If so, don't miss the Bunker Hill Monument, a 221-foot tall obelisk commemorating the Battle of Bunker Hill, which was the first major battle of the Revolutionary War. If you're up for some exercise, you can climb all 294 steps to the top to enjoy the wonderful panoramic view!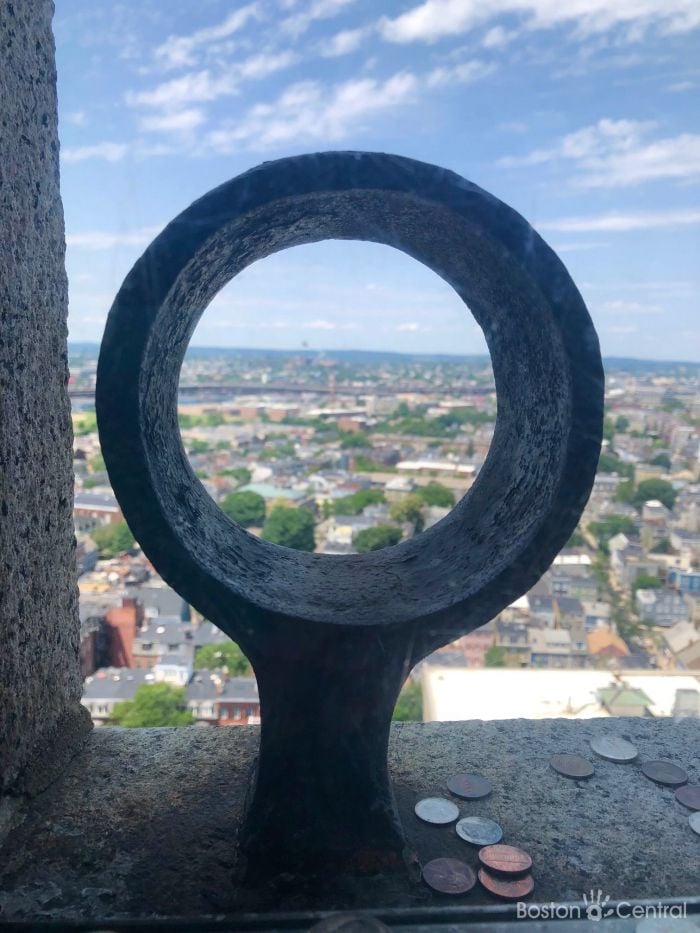 On June 17, 1775, New England soldiers faced the British army for the first time in a pitched battle. Popularly known as "The Battle of Bunker Hill," bloody fighting took place throughout a hilly landscape of fenced pastures that were situated across the Charles River from Boston.
Fifty years after the battle, the Marquis De Lafayette set the cornerstone of what would become a lasting monument and tribute to the memory of the Battle of Bunker Hill. The project was ambitious: construct a 221-foot tall obelisk built entirely from quarried granite.
It took over seventeen years to complete, but it still stands to this day atop a prominence of the battlefield now known as Breed's Hill.
There are four small windows at the top of the Bunker Hill Monument that afford some pretty amazing views to those with the stamina to climb all 294 steps.
Once you catch your breath, you can turn around and make your way back down. It's alot easier going down, and you can smile as you pass other hearty visitors as they go up.
There is an info center at the base of the monument where park rangers are available to share the historical significance of the monument.
An open grassy area to the right offers benches where you can sit and catch a breeze. There is a museum across the street that has a gift shop and restrooms.


Boston Customs House Observation Deck
Speaking of views, the observation deck at the top of the Boston Customs House offers some spectacular ones of Boston Harbor, The Greenway, Quincy Market, The North End and the Financial District. The beautiful clocktower is located near Long Wharf offers reserved tours at 2pm each day. Definitely a highlight experience!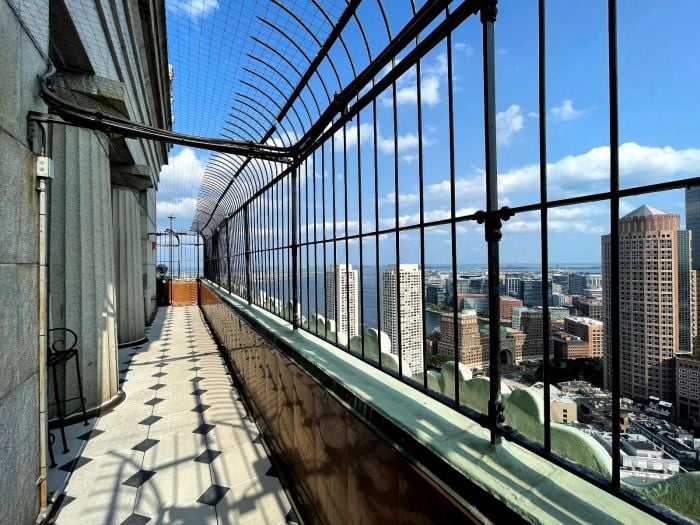 photo credit: BostonCentral
Fenway Park
No visit to Boston would be complete without a tour of Fenway Park! Tour the home of the Boston Red Sox, including the press box, dugout, field, and more. Tours run daily and leave from the Souvenir Store across Yawkey Way. If you are lucky enough to score tickets to a home game - then good for you!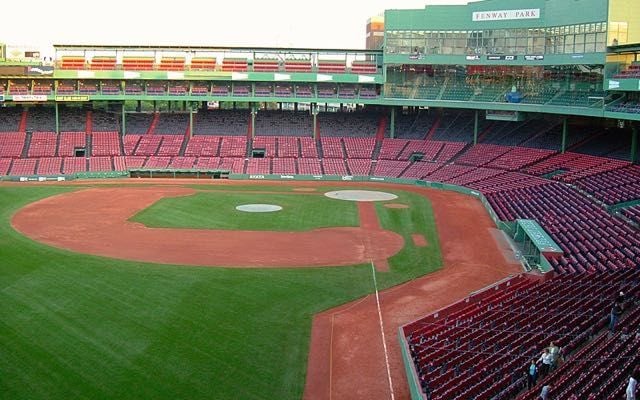 photo credit: BostonCentral

New England Aquarium
Are you a wildlife lover looking for things to do in Boston, MA? If so, check out the New England Aquarium! It is home to hundreds of fascinating marine species in immense tanks and exhibits, including penguins, seals, electric eels, jellyfish, stingrays, sea lions, and turtles.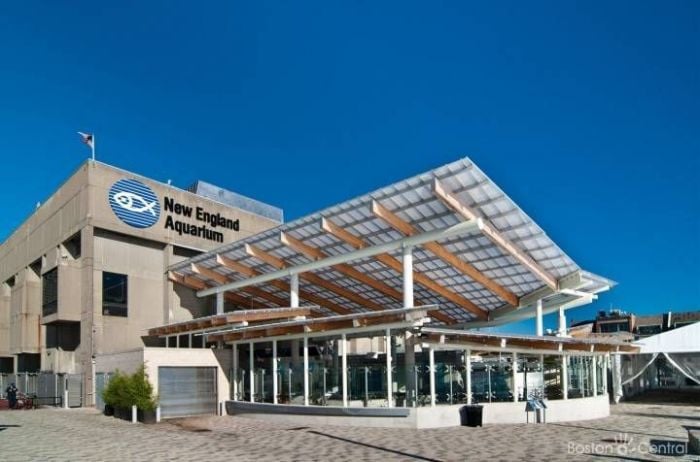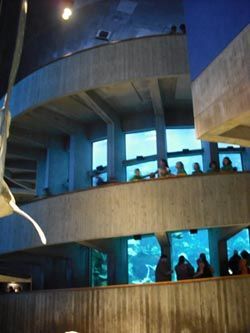 Boston's waterfront Aquarium features a unique central tank as the main attraction complete with small sharks, many varieties of fish, giant eels, and a huge sea turtle, we call 'Myrtle'.
At the base of the tank is the penguin pool where three different species of penguins waddle, frolick and swim around the rock filled pool.
The tank is surrrounded by a spiraling ramp with windows all around so you can find many spots see all the creatures up close.
This ramp makes it easy for parents with strollers, and small children to enjoy the tank at a leisurely pace.
You can find lots more ideas for Things to do with Kids in Boston in our handy guide specifically crafted for families with children.
A highlight for kids of all ages is certainly the Shark & Ray Touch tank, which allows visitors to gently place their hands right into the water for a chance to touch small sand sharks and elegant rays as they glide by.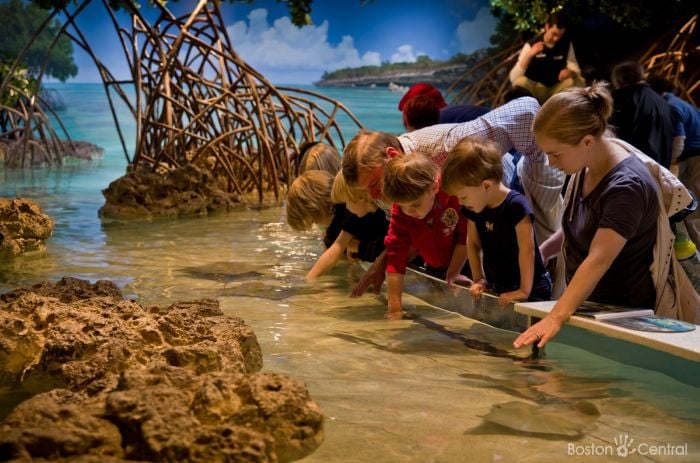 photo credit: BostonCentral
Franklin Park Zoo
Zoo New England operates two zoos in the Boston area: Franklin Park Zoo and Stone Zoo.
The Franklin Park Zoo is located in the heart of Boston's largest park and is home to over 200 animal species, including gorillas, lemurs, hippos, zebras, lions, kangaroos, and giraffes.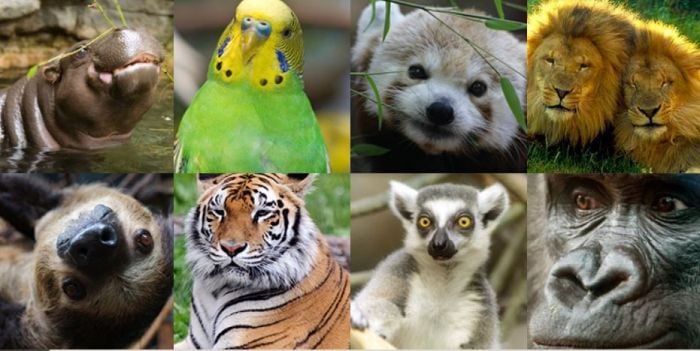 The Stone Zoo in nearby Stoneham is much smaller, but also houses all kinds of fascinating animals, including alligators, river otters, and black bears.
There quite a few zoos in the Greater Boston area, in fact. We've put together a great list of Zoos near Boston that are not far from Boston and well worth a visit.
For more interactive adventures, you might want to explore some of the wonderful petting zoos and farms near Boston. Here, children get get up close and personal with lots of creatures, critters and small animals.
Parks & Gardens
One of the best things to do in Boston on a nice day is to enjoy its many parks and gardens. When it comes to parks, a cool place to visit is Boston Common, the oldest city park in the country and the most famous park in Boston. There really are lots of great things you can do with Boston kids!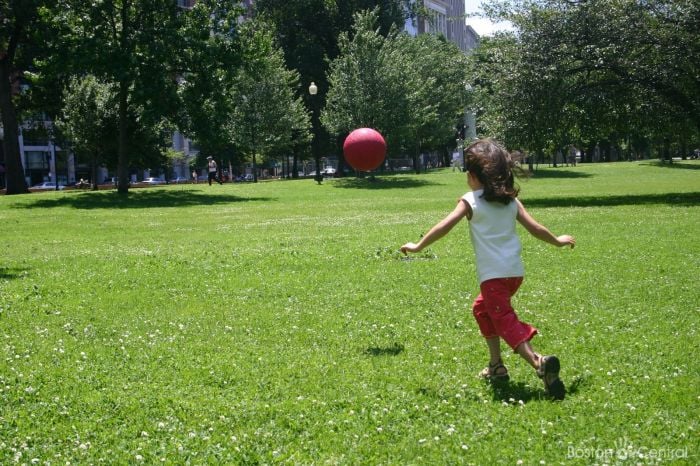 photo credit: BostonCentral
This downtown park is known for its huge grassy areas that are perfect for picnics, its historical monuments, seasonal carousel, and the Frog Pond, which is used as an ice rink in the winter and offers a spray pool and a carousel in the summertime.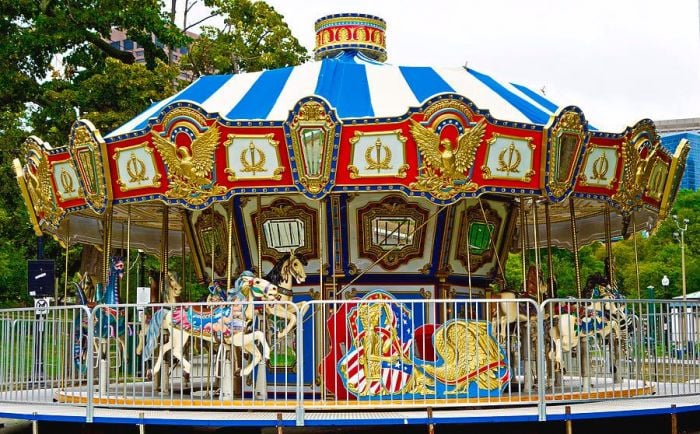 Photo Credit: Robert Meyers Lussier
The Sailors & Soldiers monument sits atop a rolling hill in the center of Boston Common and honors fallen Americans lost in the Civil War. Each year, on Memorial Day weekend, 33,000 flags are placed here to commemorate the lost soldiers.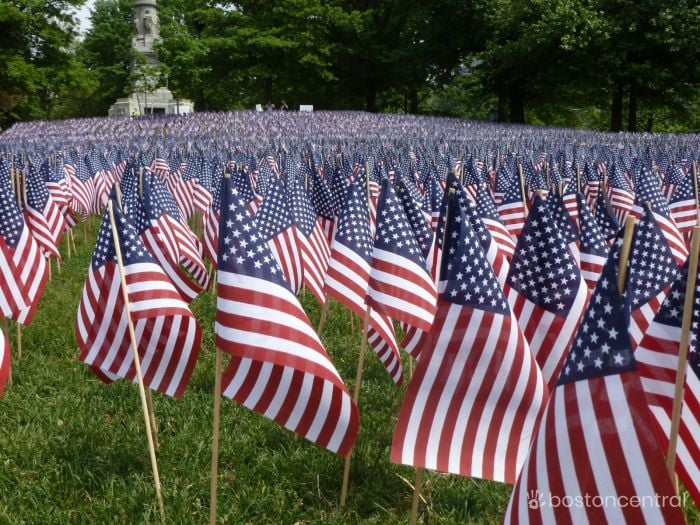 photo credit: BostonCentral
We also recommend visiting the Boston Public Garden, the first public botanical garden in the country, which is located right next to Boston Common. The Garden's more notable features include the lagoon, which is home to the popular Swan Boats attraction that has been in operation since 1877. (Hey - it's a historic town...).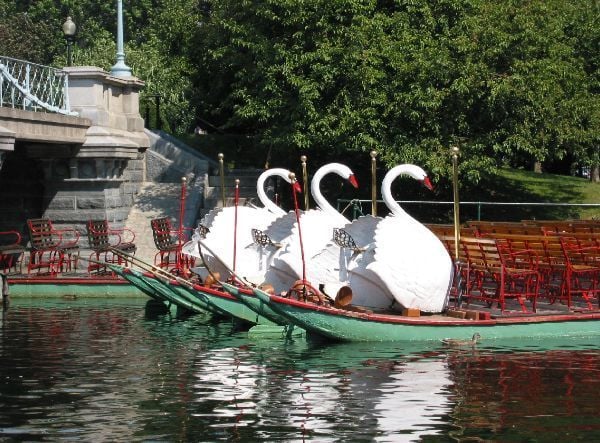 Each April through September, riders can climb aboard one of the whimsical pontoon boats that hold about 20 people and enjoy a 15-minute tour. Visitors will also want to see the iconic George Washington Statue; as well as the darling 'Make Way for Ducklings' sculptures.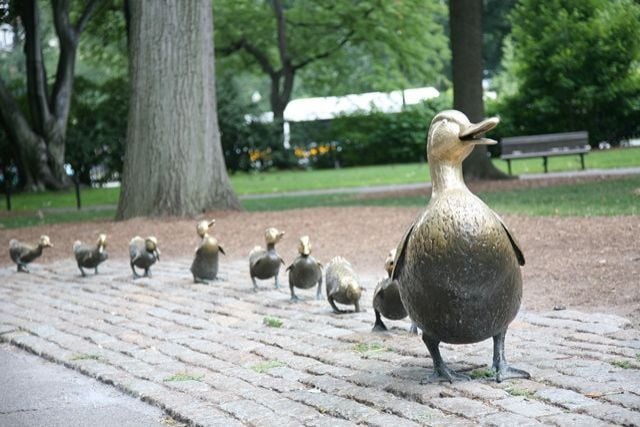 The Charles River Esplanade is another one of our favorite places. This scenic park on the banks of the Charles River is the home of the famed Hatch Shell, an outdoor concert venue that is best known as the site of the Boston Pops Orchestra's annual Fourth of July Fireworks Spectacular.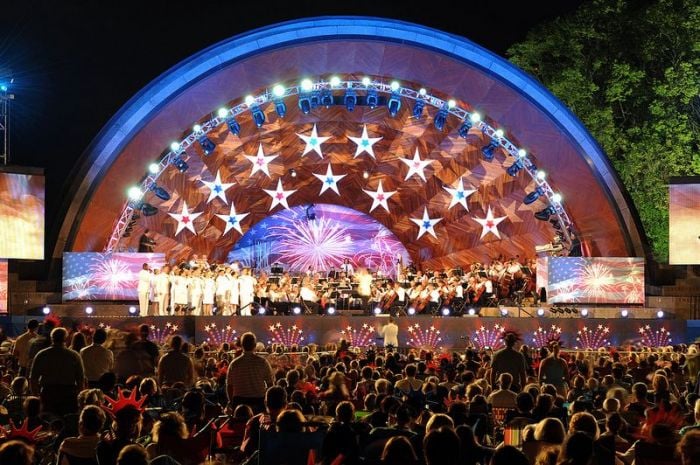 Photo credit walkoffwin55.wordpress.com, Vickie Victoria (Flickr CC)
Other beautiful outdoor spaces in Boston include the series of parks known as the Rose Fitzgerald Kennedy Greenway, which feature attractions like a carousel, food trucks, and water features where you can cool off in the summer heat. We've put together a list of some of our very favorite things to see & do on Boston Greenway for you here..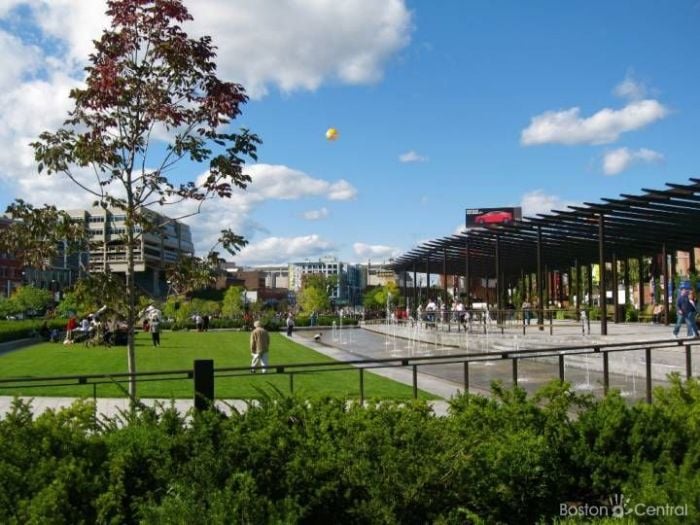 During the summer months, you can enjoy lots of al fresco dining in places like the North End, which is the 'Little Italy' of Boston. In addition, you'll find lots of open-air Beer Gardens in Boston, from Trillium Beer Garden on the Greenway, and The Anchor in Charlestown, to The Owl's Nest on the Esplanade, and Cisco Brewery Beer Garden in the Seaport, you are sure to find one with a view and a brew to your liking.
Summers can get hot in Boston, so you'll also want to be in the know about Boston's free spray parks, fountains and wading pools so you can keep the kids entertained and cool without breaking the bank.
Our guide about free things to do in Boston is one of our most popular, so be sure to check it out to see all the fun things you can see & do in Boston at no cost. We've highlighted some fun, off the beaten path venues as well as venues that are more widely known.
Arnold Arboretum
If you're looking for a place to go for a leisurely stroll, there's always Harvard University's Arnold Arboretum, which is filled with beautiful plants and trees, and also the location of the annual Mother's Day event, Lilac Sunday.

Photo Credit: Sushiesque FlickR
Boston Harbor Islands
If you've got an entire day to spare, definitely consider visiting some of the Boston Harbor Islands! Many of these 34 islands off the coast of Boston are part of Boston Harbor Islands State Park and Boston Harbor Islands National Recreation Area. You can visit a number of the islands via the Boston Harbor Cruise Ferry System. Schedule Attractions on the islands include beaches, picturesque hiking trails, and historic landmarks.
One of the most popular islands is Georges Island, which can be reached by ferry. It is home to Fort Warren, which was used during the Civil War. Boston Light, the second oldest lighthouse in the country, can also be visited on Little Brewster Island.
A daytrip to Spectacle Island is a wonderful option on a sunny day. The Long Wharf ferry ride is just 30 minutes and runs twice daily to and from the island.
Castle Island
Located in South Boston, Castle Island is a great place to walk, picnic and beach while enjoying enjoy some amazing views of Boston Harbor.
This 22 acre land-bound island (it's the site of an old armory), features a number of interesting and entertaining sites including: Fort Independence, Carsen Beach, Sullivan's Takeout, and lots more. Visit our Castle Island guide for more info about things to do.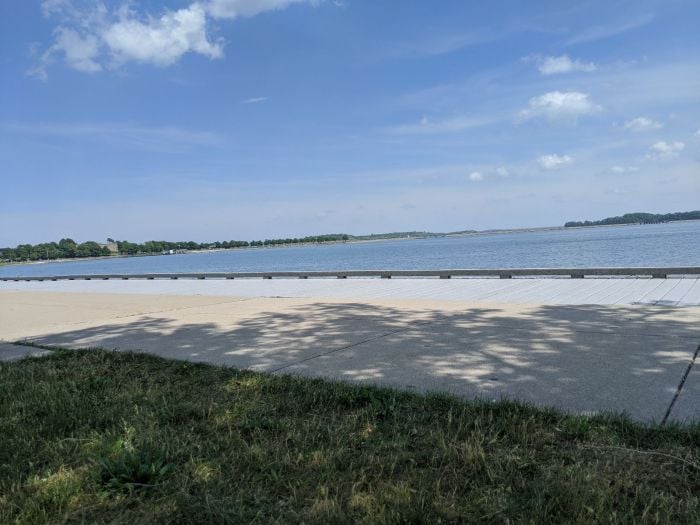 Shopping & Dining
One of the best things to do in "Beantown" is to take advantage of its many excellent shopping and dining options. While there are plenty of conventional shopping malls around, our three favorite shopping spots in Boston are historic markets.
Faneuil Hall Marketplace
Located on Boston's waterfront, Faneuil Hall is one of the most visited tourist attractions in the United States. Early in its history, it earned the nickname "the Cradle of Liberty". Today, it is the home of dozens of shops, restaurants, and pubs, and showcases public artwork as well as street performers and musicians.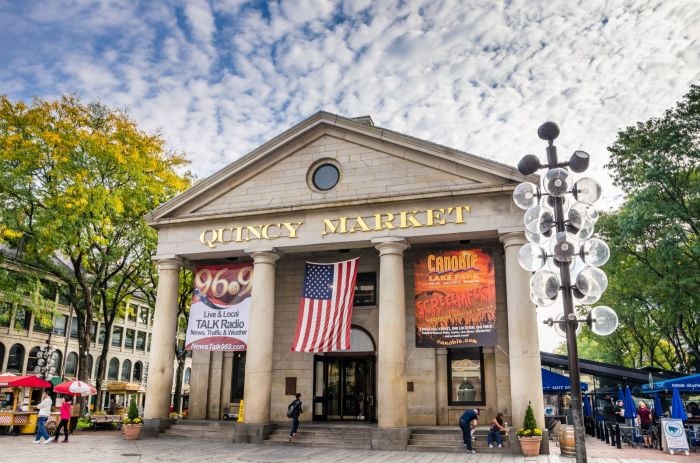 Quincy Market
Within the same square, Quincy Market combines the glories of the past and the vitality of the present with more than 50 shops, 14 restaurants, over 40 food court stops and Boston's most popular comedy club.
Haymarket Boston
If you don't find everything you need and more at Faneuil Hall, we suggest visiting the Boston Public Market or Haymarket Boston. The Boston Public Market is a year-round indoor market with a few dozen vendors selling local meat, produce, baked goods, and flowers, while the Haymarket is an open-air fruit and vegetable market that has been in operation since the early 1800s. If you're looking for low prices on high-quality foods, the Haymarket is definitely the place to visit.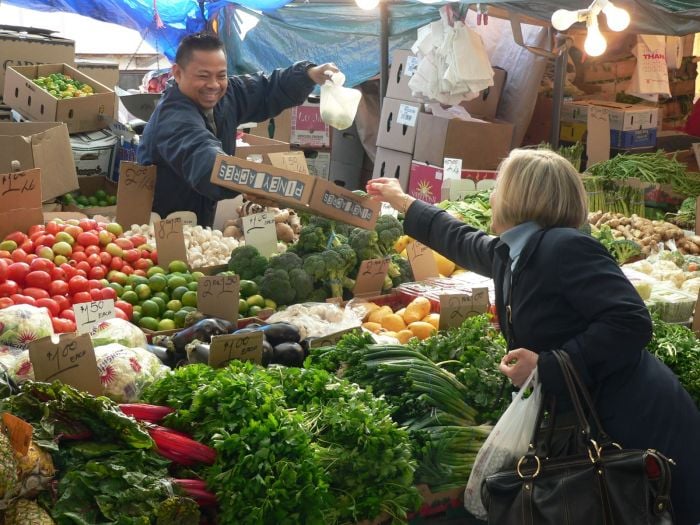 Find out more information about Farmers Markets near Boston in our handy guide on where to find the freshest produce around.
A stroll down Charles Street will surely peak your interest with many old-world style shops. We love meandering through the old print stores, antique & vintage clothing shops, old-school hardware store, gourmet grocery stands and even a high-end chocolatier shop.
Copley Place is an upscale shopping mall in the Back Bay that serves as a terrific refuge from the elements. There is an enormous Barnes & Noble to peruse, and higher end store. Bargains are few and fair between here, but it's a fun place to window shop and dream.
Last but not least, Newbury Street is a well-known Boston shopping spot that features many favorite haunts as well as a handful of unique boutiques.
Sightseeing Tours
Last but not least, you can always take one of several Boston sightseeing tours in order to view lots of the city's most popular attractions in a short amount of time. Boston Duck Tours offer sightseeing tours in an amphibious vehicle, which allows your group to see Boston's most famous attractions by land and by water.
Boston Trolley Tours offer a tours that allow visitors to 'hop on and off' at a variety of attractions. There are quite a few tours that you can choose from.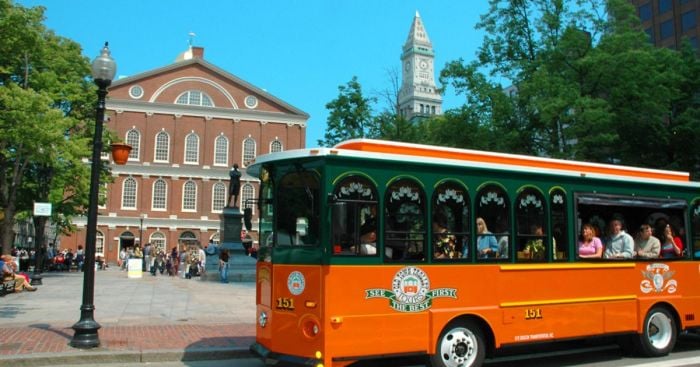 Feel like walking? Boston is the ultimate walking city - and for this we highly recommend taking a Freedom Trail Tour. Costumed guides will take you through the city following the famous brick lined Freedom Trail.
There are quite a few different options, and they all step off from the Boston Common Visitors Center. Visitors can also to follow the Freedom Trail to see all 16 sites along the way on their own. It's a cool accomplishment.
If you are visiting during the warmer months, you are going to want to know a few of Boston's best ice cream spots. A scoop or two of your favorite flavor just hits the spot on a warm summer day.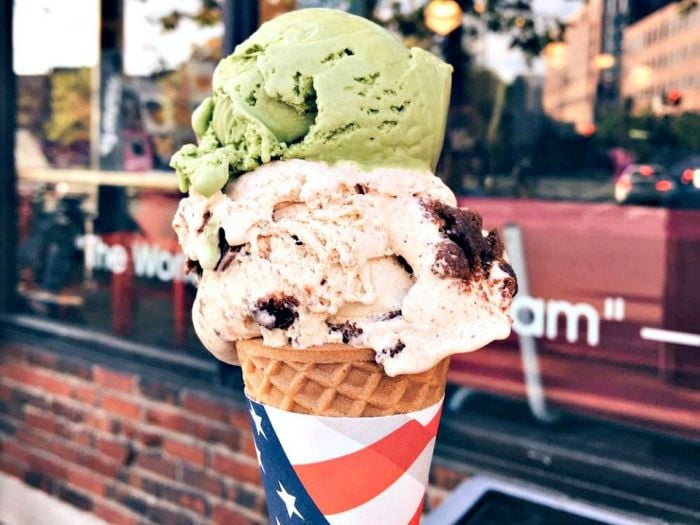 The Boston Common and Public Garden are both well worth a visit, especially during the warmer months. The Public Garden is home to hundreds of varieties of beautiful plantings, & trees, along with sculpted fountains, statues, (including the fabled ducklings), and the peaceful Swan Boat Lagoon.
One of our favorite hidden gem tours includes Boston Photowalks. These personalized tours take you through Boston from the a unique perspective of taking pictures. So you not only get a very customized tour, but you learn how to take beautiful photos of what you are seeing as well.
Graveyards & Historic Burial Grounds
Along the Freedom Trail, you'll visit several historic burial grounds. Boston is actually home to several Revolutionary War-era cemeteries, right in the middle of bustling downtown. Headstones of aged marble and slate slabs have epitaphs that you can still read, and others that are now blank from the winds of time.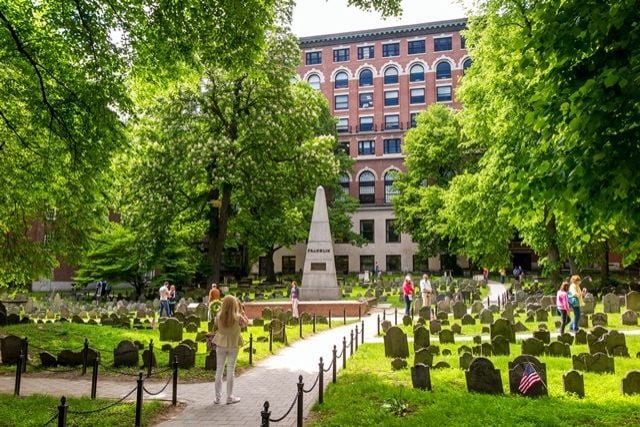 Granary Burial Site, Boston, MA

If you prefer touring "by sea", there's also Boston Harbor Cruises, which offers visitors a variety of water-based tours and cruises, including whale watching tours, historic sightseeing cruises, and water taxi services.
One of their most famous tours is Codzilla, a thrilling high-speed tour around Boston Harbor. They also offer ferry services to the Boston Harbor Islands and the nearby cities for an easy daytrip to Provincetown and Salem.
Another fabulous day trip to consider is taking the ferry to Spectacle Island. The ferry runs twice daily from Long Wharf and in just 30 minutes, you'll be a world away enjoying refreshing ocean breezes, amazing views of the Boston Skyline, small beaches, grassy fields for kite flying and hiking trails.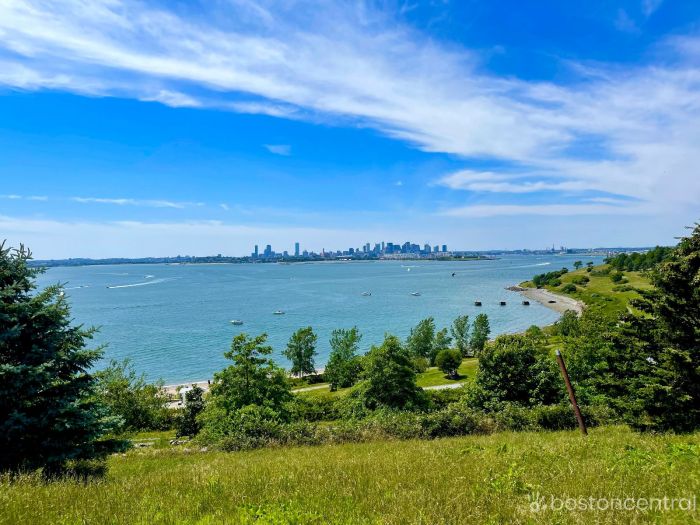 For a more hands-on, adventurous tour of Boston, try Boston Segway Tours. Professional guides will take you on a unique tour of the city as you become one with the city street as you master the skills of the Segway.
As you zip by the aromas of the North End restaurants, you may be tempted to jump onto a North End Pizza Tour. This is a fun and delicious way to experience Boston's famous Italian district.
Sports in Boston
Sports are huge in Boston, so you won't need to worry about finding a place to enjoy the big game. The city's most popular professional sports team is undoubtedly the Boston Red Sox baseball team, which plays in Fenway Park. If you're a lifelong Red Sox fan, you should definitely enjoy a game or take a behind-the-scenes tour of the stadium.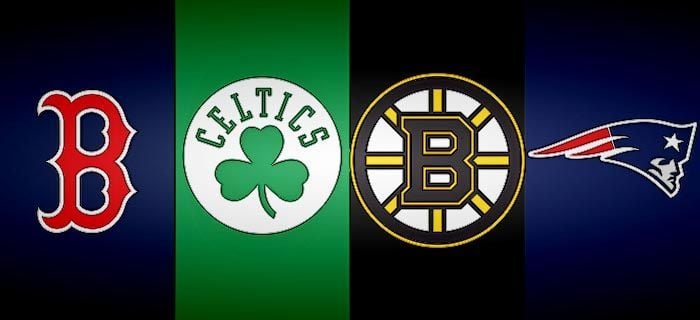 There are several other professional sports teams in Boston, namely the Boston Celtics basketball team, the Boston Bruins hockey team, the New England Patriots football team, and the New England Revolution soccer team.
You can learn about all of these teams, as well as the famous Boston Marathon, by visiting the Boston Sports Museum in the TD Garden. Its exhibits focus on the history of Boston sports and showcase fascinating memorabilia.
Planning ahead? Check out our monthly guides on our homepage (left column) for ideas on what to enjoy during specific months of the year. Popular guides include Boston Holiday Lights, Boston Beaches, Rainy Day Boston, Boston Daytrips and more.
Boston is totally a college town, and there are lots of quadrants of Boston to explore. Find out more about things you can do near Boston University, check out some things to do near Northeastern University, pop up the red line to Medford to check out what's happening near Tufts University, or head out to Chestnut Hill to see what you can do near Boston College in our handy guides.
You can also find a great Boston family & kids events calendar on BostonCentral.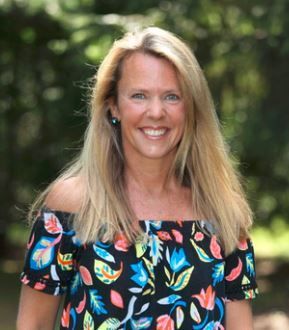 Stacey Sao has been the Managing Director of the family-friendly events and activities website, BostonCentral for over 20 years. She continues to enjoy discovering and exploring new places to visit in the Greater Boston area.