Boston Rainy Day Activities
What to Do in Boston in the Rain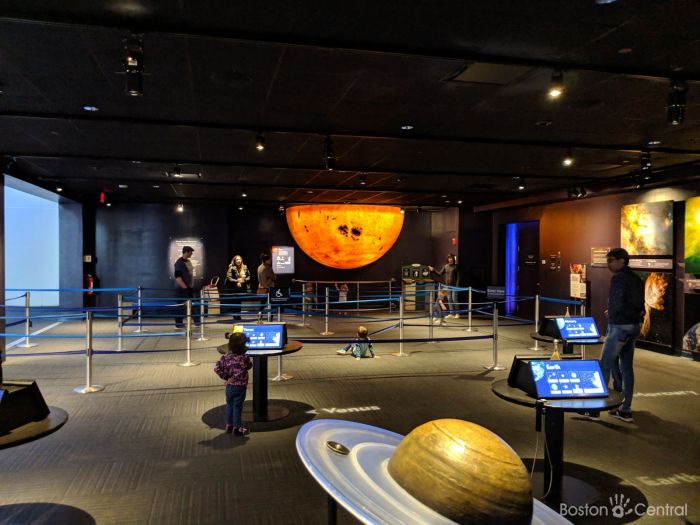 When it rains, or snows, or sleets in Boston, it's helpful to know about fun things to do indoors, so you can still enjoy the day. Rainy day activities can actually be great options on any day - but sometimes the weather just calls for indoor activities.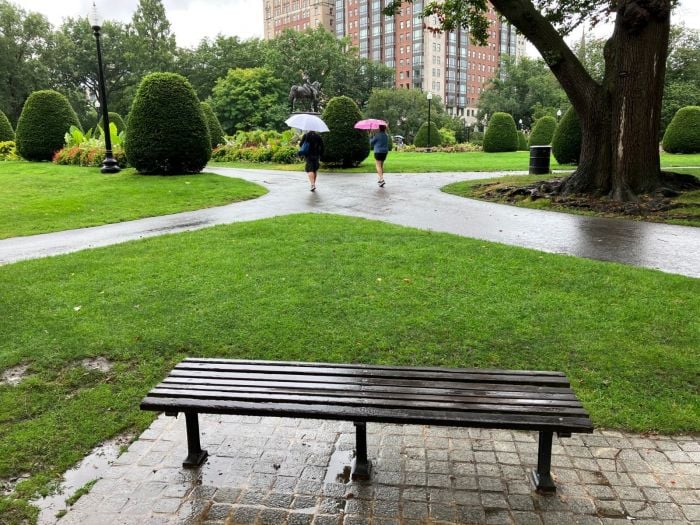 While a rainy day here and there is a great excuse for snuggling up on the couch, watching movies, baking cookies, or doing arts and crafts - a few rainy days in a row can become a real downer. Do not fret, there are many ways to get out of the house to have an indoor adventure in Boston from indoor playgrounds to more educational experiences than we can possibly name in one list.
1. Visit a Museum!
Get lost in the halls of a Museum! Boston museums burst with beauty, intrigue, and fun inside and out. Museums and institutions house collections devoted to science, animals, literature, history, and even medical oddities, the works of the human body and disease exploration.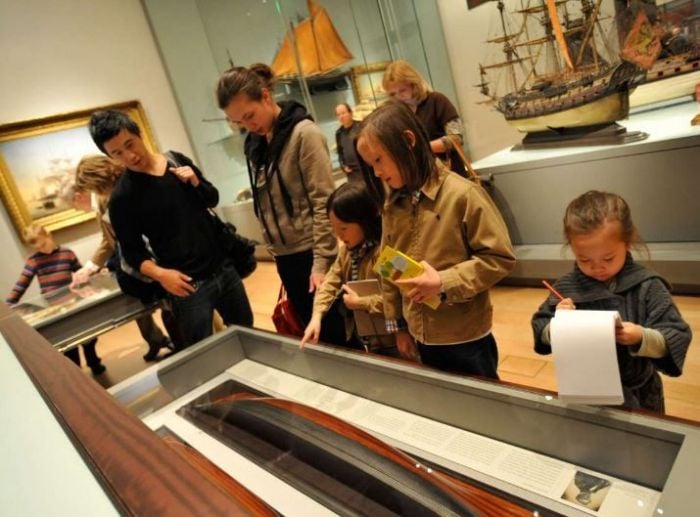 Set out on educational adventures with kids and visit the Boston Museum of Science . Check out the Discovery Center where little ones can explore through play as they climb through tunnels, pretend with puppets, and view animals in terrariums. Enjoy a celestial adventure under the planetarium and much more.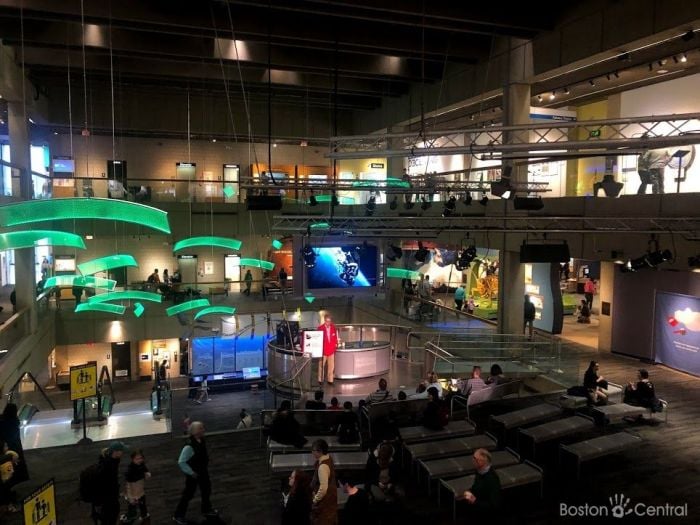 There is nothing better than a day at Boston Children's Museum with young children. Chock full of exciting adventures, young children can learn through play and hands-on activities. Assume the role of scientist at the Explor-a-saurus zone, dig in deep in the kid-sized Construction Zone, Climb like a monkey within the safety of the New Balance Climb.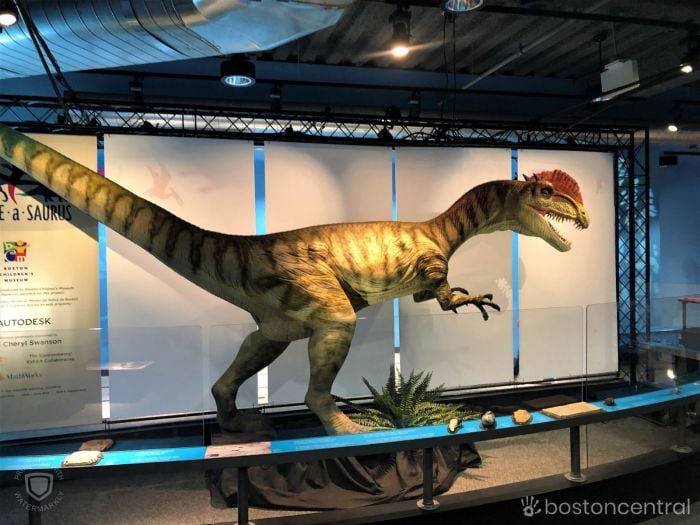 Puddlejump your way over to the USS Constitution Museum. Explore the thousands of artifacts and enjoy hands-on activities which will fascinated young visitors. Discover how 'Old Ironsides' has remained undefeated since being launched in 1797 and discover how school children donated their pennies to help save 'Old Ironsides.'
Find the brighter side of a dreary day with older children and marvel at the impressive holdings of the Museum of Fine Arts. Explore over 450,000 works of art in the massive and exquisite halls of the museum.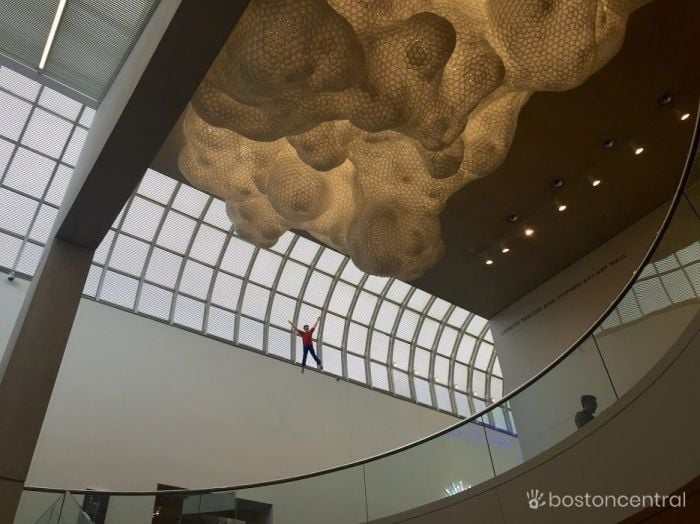 Get your teens off of the sofa and out of the gaming chair and explore some of Boston's most intriguing museums. Visit the Mapporium the world-famous, three story, stained glass globe at the Mary Baker Eddy Library. Explore A World of Ideas, which features an exquisite and unique depiction of how ideas have traversed time and geography and changed the world.
Or indulge your senses with a trip to the Gardner museum and admire works of art in a more intimate setting in an atmosphere of a Venetian-style palace with three stories of galleries surrounding flower-filled courtyard! Perhaps, your teens will walk about feeling inspired to create their own works of art.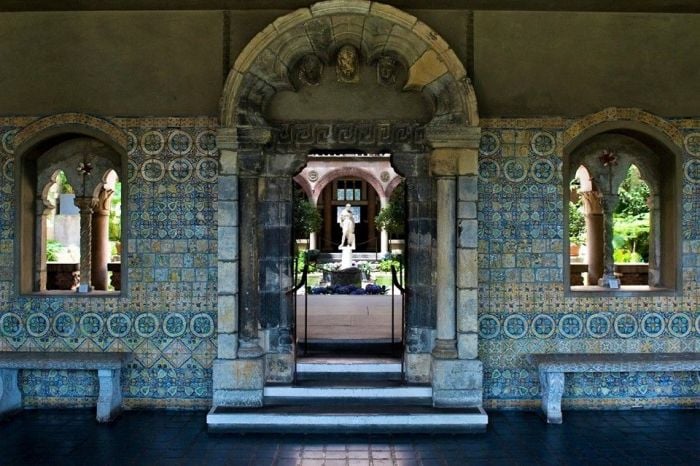 Save on all of these great Museum experiences by using a library pass available for checkout at your local library.
2. Go Bowling!
Head to the bowling lanes, strap on some funky bowling shoes and get competitive with a round or two of bowling. Consider inviting local families and even form up teams for a buoyantly good time. There are lots of great bowling alleys to choose from and each has their own flare. Remember that kids bowl free all summer long when you sign up for the Kids Bowl Free Program.
3. See a Movie!
When the forecast is grim, an outing to the movie theater is always a great bet. The Boston area has a plethora of movie venues that are perfect for a cozy seat, some yummy snacks and a great entertainment experience. Find out what's playing at the movies near you!
4. Go Shopping!
Transform a rainy day into a day of shopping. Explore Prudential Center Shops at Copley Place. Window shop at all the high end boutiques, grab some lunch and explore Eataly, or you can even bring a game or play cards in one of the attached hotel lobbies.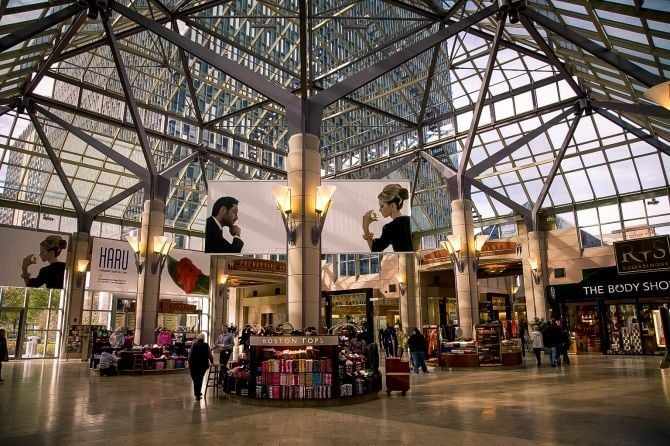 Spend a leisurely afternoon shopping at Bostons' Downtown Crossing, or hop on over the city border to Cambridge and spend some time at the Cambridgeside Galleria Mall.
Located just steps from downtown Boston, Museum of Science and Kendall Square in East Cambridge. CambridgeSide has plenty of parking and is easily accessible via car or public transportation.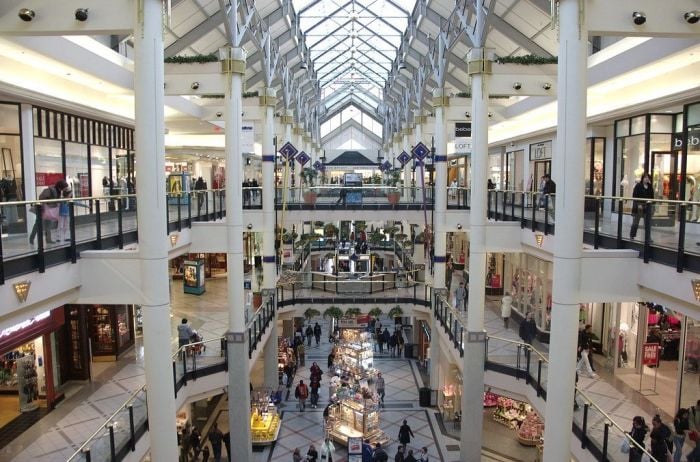 Browse the unique shops in the bustling urban atmosphere at Faneuil Hall Marketplace.
Spend the entire day experiencing all that Patriot Place has to offer from shopping, dining, and entertainment and eateries houses in the expansive mall. A visit to to The Patriots Hall of Fame is always a fun, interactive experience.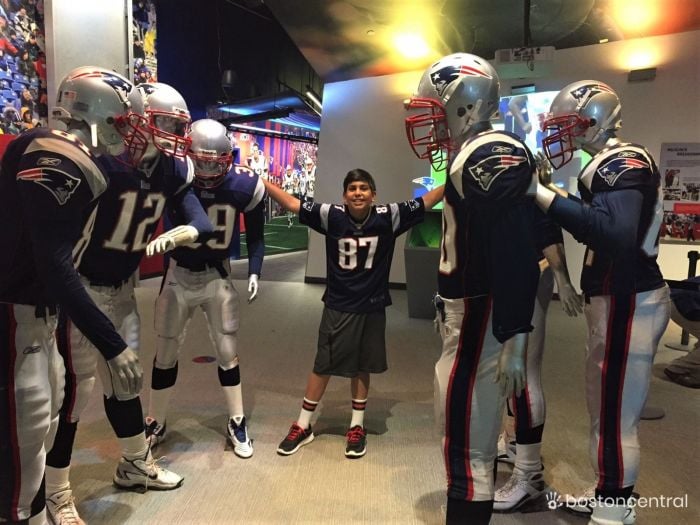 photo credit: BostonCentral
Elevate your shopping experience with a trip to the Wrentham Premium Outlets which highlights designer discount shopping!
5. Double your sightseeing pleasure by touring Boston Harbor on a dinner cruise. Get your sea legs on the Spirit of Boston or set sail on the Odyssey. Enjoy delicious buffet style meals, dancing, and onboard activities in the comfort of the climate controlled interior.
6. Explore Jordan's Furniture
Visit one of Jordan's Furniture stores. Each store has a lively theme - Reading features "Beantown" that includes a large foyer with all sorts of creations made out of jelly belly jellybeans.
In addition to what seems like miles and miles of furniture displays, you can enjoy activities like water fireworks, a large ropes course, IMAX movies, ice cream and other treats.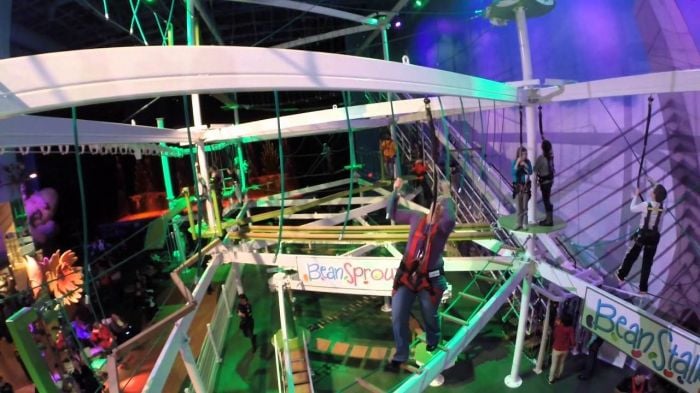 7. Discover a new Indoor Playspace
Camp out at an indoor playspace for an easy fix for days that you are stuck indoors. Climbing, creativity, and tons of interactive family fun abounds at each and every destination on our list. You may even make a friend or two on your visit.
Instead of bouncing off the walls, your kids can literally climb on them at one of the Indoor rock climbing facilities on our list. Gain confidence and overcome obstacles as you and the kids climb to great heights. After a day of rock climbing, everyone in the family is sure to go home proud and tired.
Buckle up and take the spin of a lifetime at K1 Indoor Go Karting. Race against the clock, compete with friends and family, or battle complete strangers, as adventure awaits you at every turn.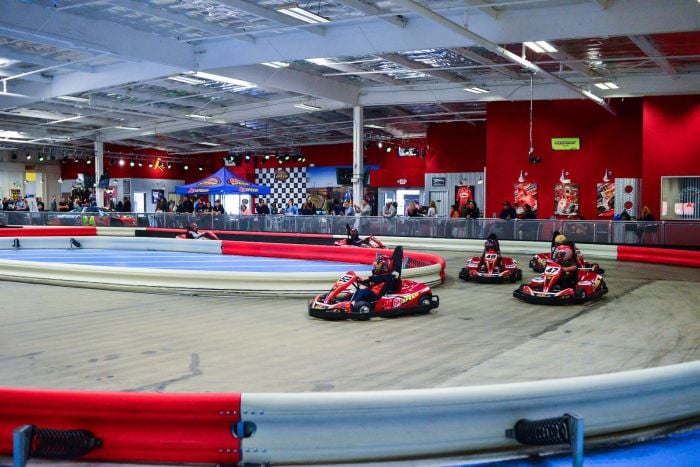 Burn off some energy as you get your bounce the day away on at a Trampoline Park. Launch, Altitude and Skyzone offer thousands of feet of connected trampolines for active fun for the whole family.
Beat the rainy day blues and expend pent up energy with a fun filled outing at one of the varieties of Adventure Zones in the Boston area. From bounce zones, laser tag, and even nerf adventures, our list has something for everyone.
8. Pay a visit to Legoland Discovery Center
Get creative, build, and play at the Legoland Discovery Center Boston. Admire the creations in MINILAND and check out Somerville & Boston's most iconic buildings and attractions made from LEGO bricks. Complete with 2 LEGO® rides, 4D cinema, large soft play area and lots to see and do, you won't even remember that precipitation is in the forecast.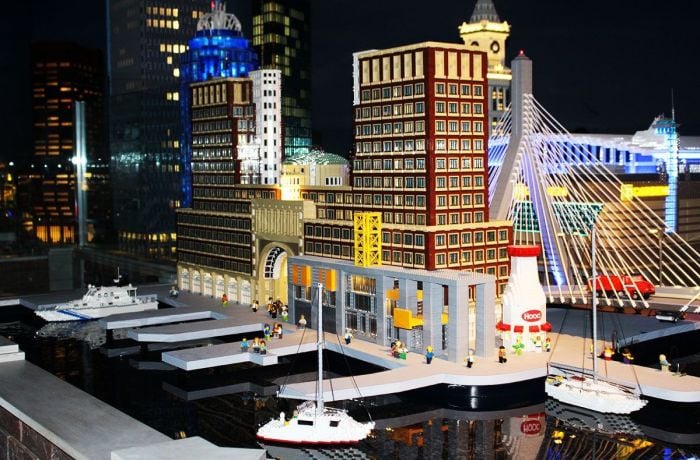 9. Learn about Sea Creatures at the Aquarium
Get up close and personal with sea life at the New England Aquarium. Touch a sting ray, gaze with wonder at the unique central tank inhabited by small sharks, a wide variety of fish and a huge sea turtle. Dive deep into the Science of Sharks with the newest exhibit and learn through Hands-on activities about the remarkable adaptations that give them an edge in the water.
10. Go Swimming at an Indoor Pool
Escaping a rainy day doesn't mean that getting wet can't be part of the game plan. Swim your hearts out at one of Boston's Indoor Pools during public swim time, or check into a hotel and make a 2-day adventure out of it.


11. Play a round of Indoor Mini-Golf
Have a monster of a day playing an indoor round of mini-golf at Monster Mini Golf or PuttShack. There are also arcade games, a glow-in-the-dark air hockey table, and ticket redemption games including glow Skee Balls so you can literally spend hours there. Visit our guide to Boston mini-golf to find more options for both indoor and outdoor courses.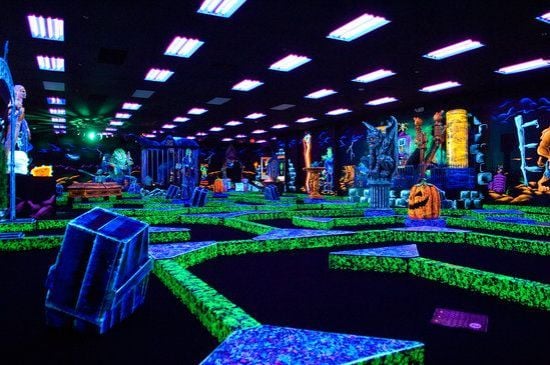 Take a day trip and learn how awesome stuff gets made by taking a factory tour—from Ben and Jerry's, Taza Chocolate, Cape Cod Potato Chips, to Vermont Teddy Bears - the greater Boston area has so much to explore.
11. Get Creative at an Art Studio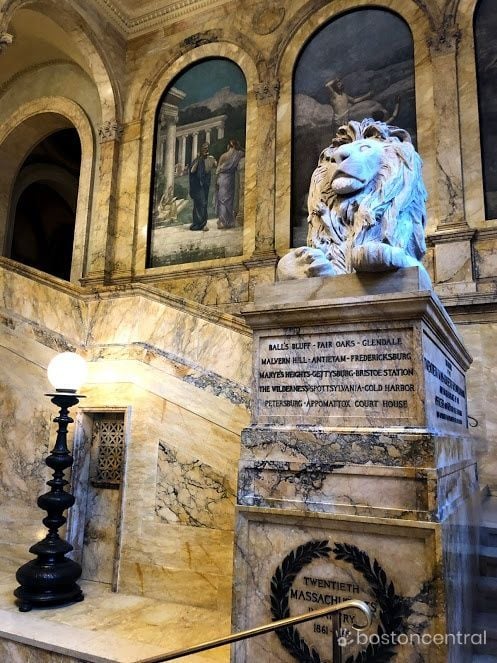 Turn a rainy day into an arts and crafts day at Art Beat, Clay Dreams ( Arlington), or Kidcasso Studios (Arlington) where you can paint your own clay projects or just get the creative juices flowing.
Visit our arts and crafts directory for a robust list of great spots to get crafty.
12. Visit a Library Near You
Cuddle up with a good book and catch up on your summer reading list by visiting a Free Library location near you, and if you are lucky you might catch a really great story time for the younger kids as well!
13. Stop by Boston Public Market
Peruse the year round indoor Boston Public Market. Sample fine cheeses, regional wines or if it is a rainy Thursday or Friday, enjoy the extra bonus of in house kitchen demonstrations and lectures during the Sip and Shop.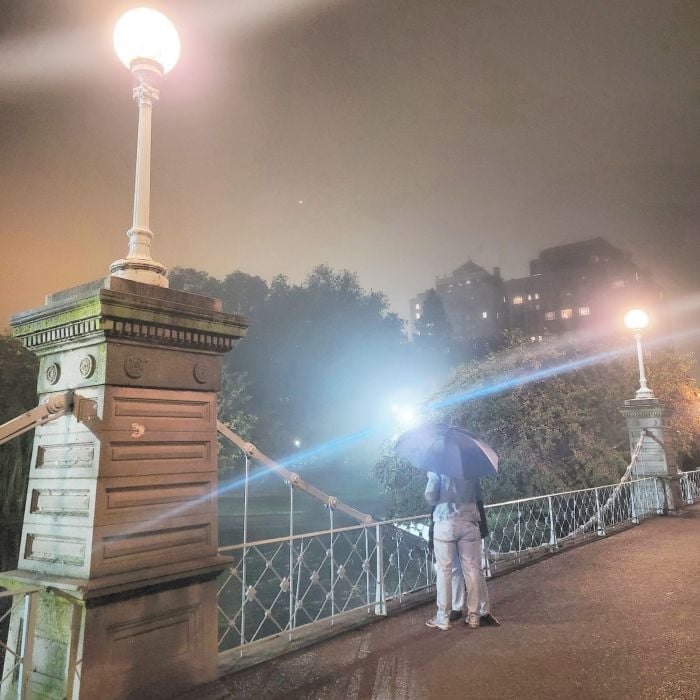 14. Visit Dave & Busters
Get your game on at Dave & Busters. This popular chain has several locations in the Boston area, including Natick, Braintree and Woburn. Get in out of the rain and play some cool arcade games, go bowling, play pool, try out a VR experience, or just watch your favorite sporting event.
15. Splash Around at Coco Key Indoor Water Resort
Make a splash at Coco Keys! The Danvers location features over 65,000 sq. ft. of indoor water park fun. Enjoy cozy cabanas, thatched roofed huts, brightly colored water slides, a lazy river and a fun island vibe. Day passes are available as well as overnight stays.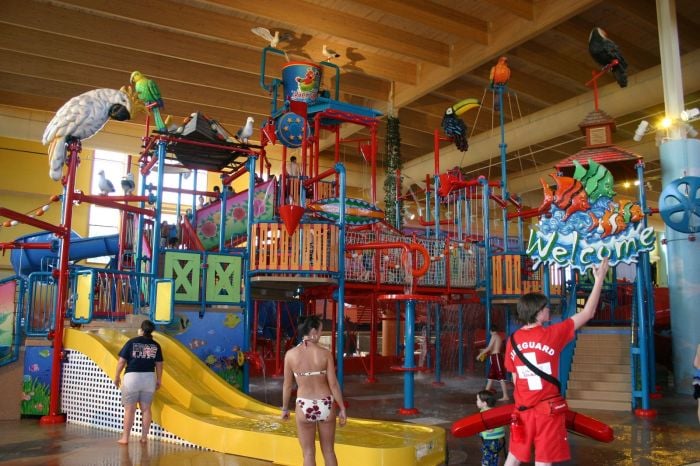 photo credit: BostonCentral
16. Visit Great Wolf Lodge, New England
In addition, Great Wolf Lodge (formerly a Coco Key location) also offers lots of indoor waterpark fun. Located in Fitchburg, (about an hour west of Boston), and right across from Wachusett Mountain, rainy days have nothing on indoor tropical fun. Day passes and overnight stays are also available.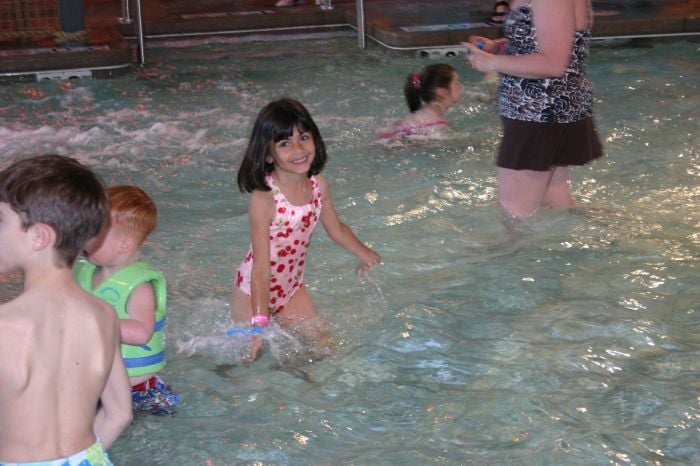 photo credit: BostonCentral
For more ideas on things to do in Boston and things to do in Boston with Kids, visit our handy guide to help you navigate the best family-friendly places to visit.
You may also be interested in finding out about things to do near some of the top local universities, like Boston University, MIT, Tufts, Northeastern and Boston College.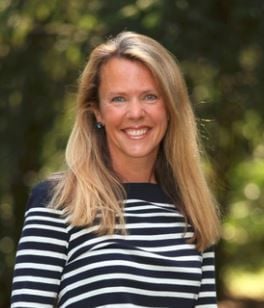 Stacey Sao has been the Managing Director of the family-friendly events and activities website, BostonCentral for over 20 years. She continues to enjoy discovering and exploring new places to visit for parents and families in the Greater Boston area.