Things to Do Near Tufts University
Fun Places to Visit around Tufts Campus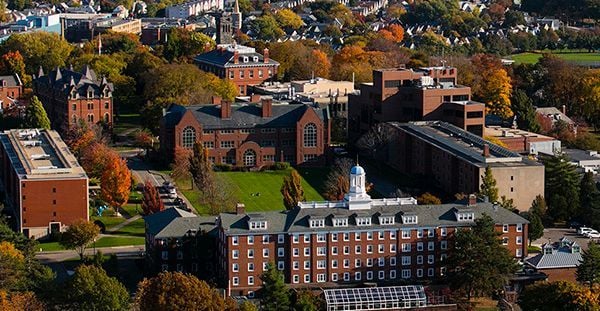 Tufts University Campus
The Tufts University campus is located on Boston Avenue in Medford, MA. In addition to its beautiful campus, it is close in proximity to lots of fun things to do and places to visit.
And now that the long-awaited MBTA Green-line extension is up and running, getting into the city has never been easier! The new Medford/Tufts T-stop can take riders directly from campus to North Station & TD Garden to Park Street/Public Garden, Copley Square, SMFA & more - Tufts students now have even more access to Boston's amenities.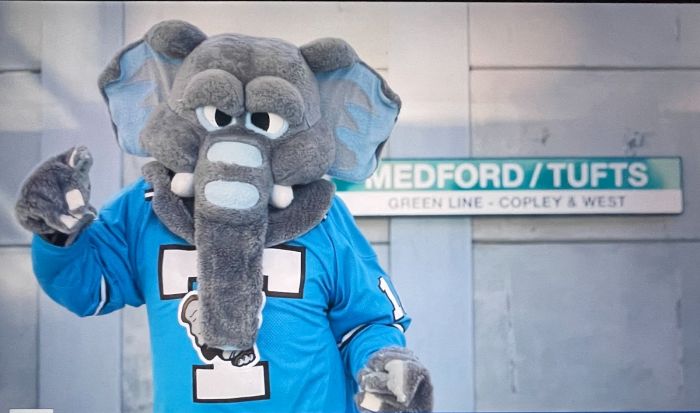 photo courtesy of TuftsNow / Kara Baskin
There is also a lot more access to local shops and eateries along the route. In addition to all the fun things to explore along the green line extension, here are a few of our favorite spots nearby that are sure to keep you inspired and entertained.
Neighborhoods to visit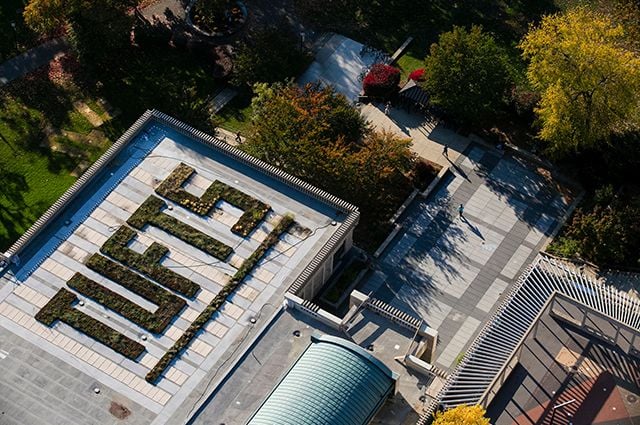 photo courtesy of Tufts University's Tisch Library


Harvard Museum of Natural History
Explore 12,000 specimens drawn from Harvard's vast research collections at the University's most visited museum -- dinosaurs, meteorites, gemstones, and animals from around the globe. Harvard Museum of Natural History frequent hosts family programs, lectures and classes and offers free admission to MA residents on Sundays from 10-12pm.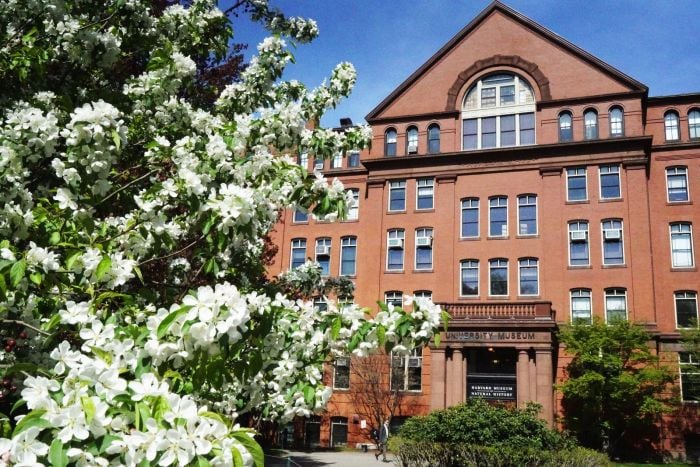 Peabody Museum of Archaeology & Ethnology
Harvard's Peabody Museum of Archaeology and Ethnology is one of the oldest museums in the world devoted to anthropology. The Museum offer regular family exploration program and is also free on Sunday mornings for Mass. residents.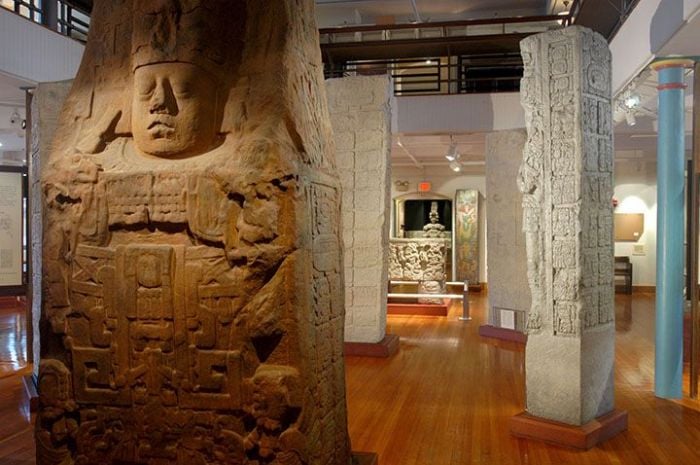 MIT Museum
A showcase for MIT innovation — past, present, and future The MIT Museum is located in Kendall square in Cambridge. The main gallery features a host of science and tech exhibits. We love the kinetic machines and the holograms upstairs.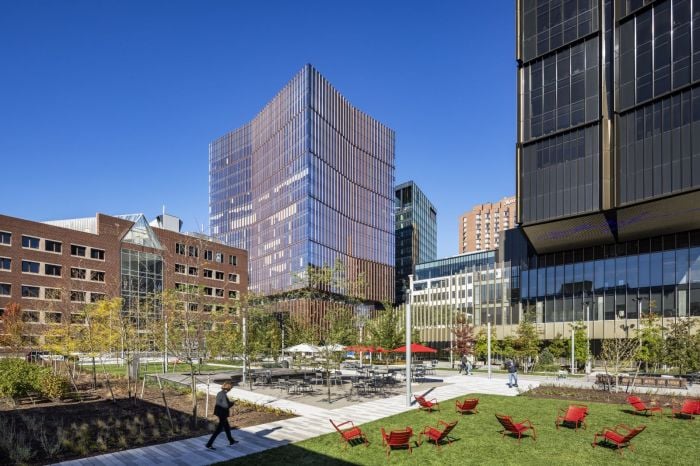 photo credit John Durant
Harvard Square
Another popular stop on the Red line includes Harvard Square. In addition to it's famous university and Harvard Yard, the square boasts many shops and restaurants, The Harvard COOP, and is just a few blocks up the street from the beautiful Charles River.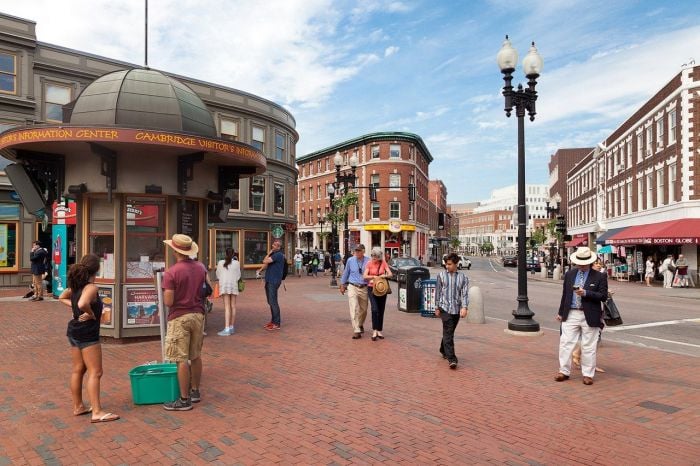 Davis Square
Davis Square is a bustling neighborhood full of artistic, entrepreneurial, and culinary energy, with a blend of mom-and-pops, hip eateries, quirky shops, public art, one of the area's oldest movie theaters, and Redline T stop. Just a short walk from Tufts main campus, Davis Square a frequent place to hang out for many students.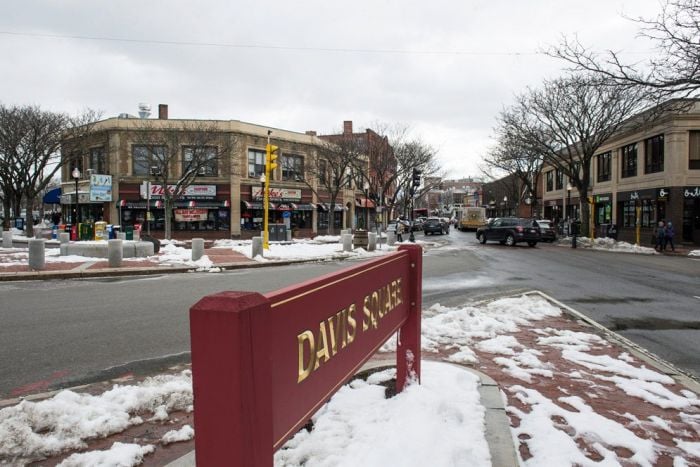 Redbones BBQ
Redbones is a must visit Davis Square joint if you are in the mood for quality BBQ. Try sitting upstairs and downstairs on various visit for completely different vibe.
Bowling Alleys
Sacco's Bowl Haven is an old-fashioned alley in Davis Square, featuring candlepin bowling & a retro restaurant with wood-fired flatbreads. Lucky Strike in Somerville is more of a modern bowling spot offering many lanes, a lounge, arcade, dancing & regular DJs, with a 21+ policy at night.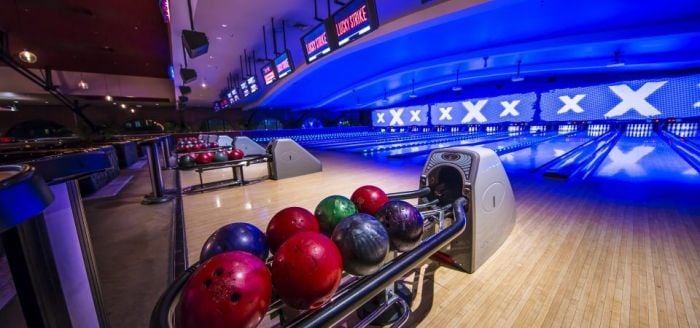 The Somerville Movie Theatre
The Somerville Theatre is an independent movie theater and concert venue in the Davis Square neighborhood of Somerville, MA. Over one hundred years old, the Somerville Theatre started off as a vaudeville house and movie theater, and now houses 5 movie screens.
Regent Theatre
Located in Arlington, MA, Regent Theatre features a wonderful mix of family shows, live theater, musical performances, and art films. The Regent Theatre is an independent movie theater that also hosts local and national performers and special events.
Brattle Theatre
The Brattle Theatre is a repertory movie theater located in Brattle Hall at 40 Brattle Street near Harvard Square in Cambridge, MA. The theatre is a small movie house with one screen that often screens classic movies and film festivals.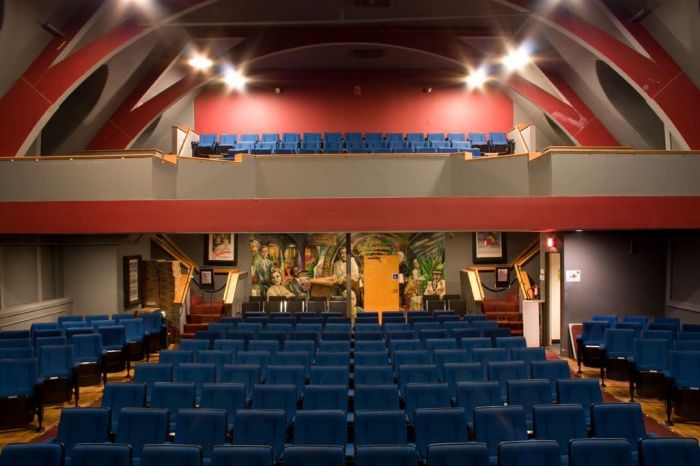 The Sinclair
This popular gastropub & music venue features New American fare and live acts, with an open kitchen & patio. It's a terrific small venue for live music - one of the best in the area.


Free Things to Do in Boston
Did you say free? Yes indeed! You don't have to spend a lot of money to enjoy quite a bit of what Boston has to offer. Some of the best things in Boston really are free, (or at least pretty cheap). Enjoy our helpful guide to some of the best free things to do in Boston - which is music to any college students' ears.
Day Trips from Boston
Boston is nearby to many cool destinations, some within just an hour, which can make for a fun day trip from Boston. Head north to Rockport, Salem, & North Shore Beaches, West to Old Sturbridge Village, Naismith Basketball Hall of Fame, or south to Mayflower II or Plimoth Plantation, to name just a few.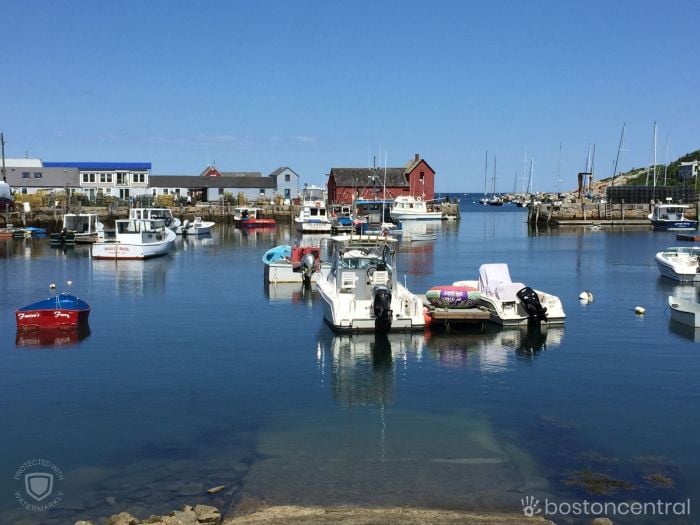 Some of our recent favorites include (to the north) Halibut Point State Park, (to the east) Provincetown via fast ferry, (to the south) World's End in Hingham, and (to the west) Tower Hill Botanic Garden.
Summer is a great time to think about heading to the beach! There are actually quite a few beaches in Boston, and then, of course, there are some favorites that you must try on the north and south shores. Nothing beats a great day at a Boston beach!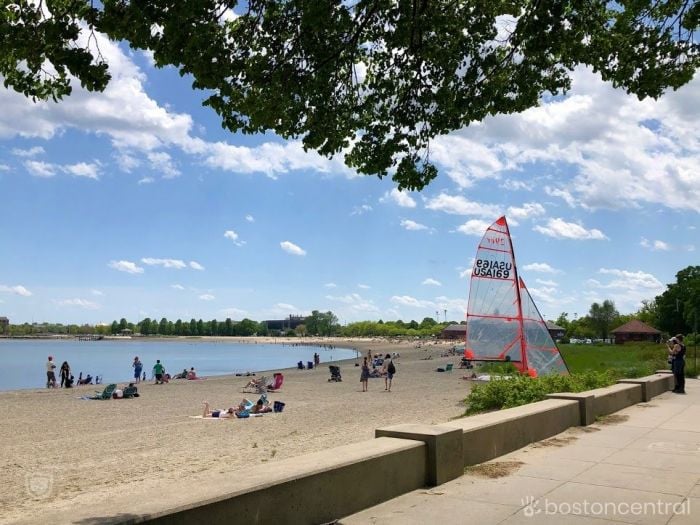 Things to do in Boston on a Rainy Day
When it rains, or snows, or sleets in Boston, it's helpful to know about fun things to do indoors, so you can still enjoy the day. Rainy day activities in Boston can actually be great options on any day - but sometimes the weather just calls for indoor activities.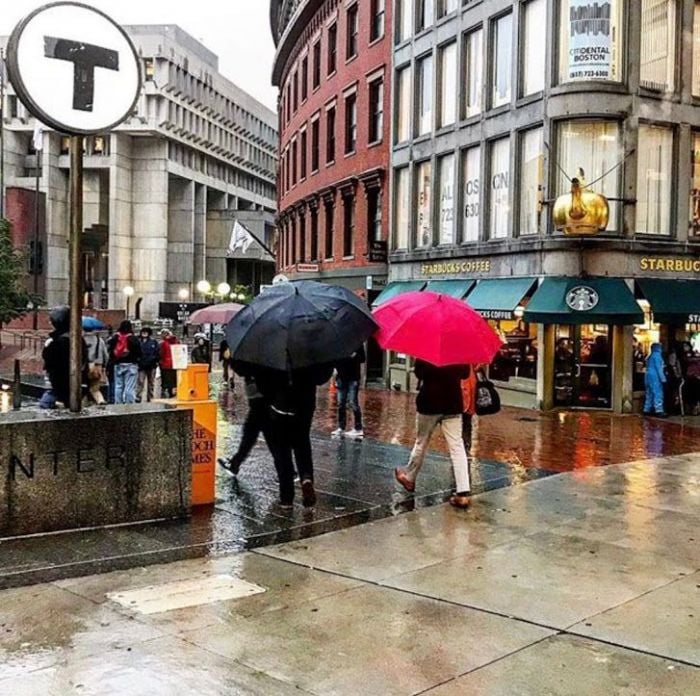 Boston Outdoor Activities
During the warmer months, there are lots of great things to do outdoors in Boston, including state & urban parks, miles of waterfront, taking a trip to the Boston Harbor Islands or kayaking along the Charles River, to name just a few.
During the winter, the world is your oyster with lots of outdoor ice skating venues, plus there over 30 ski resorts near Boston within just a 1-3 hour drive.
Boston Observation Decks
The Marriott Boston Customs House (aka "The Boston Clock Tower") is an iconic 492-foot structure has been a central part of the Boston skyline for over 100 years. But did you know there is an observation deck at the top? The views are simply amazing! Here's what you need to know about how to get a birds eye view of Boston from the Customs House Observation Deck.
Opening in 2023, View Boston will provide a 360 observation deck offering breathtaking and orienting views from high above the heart of Boston at Prudential Center.
The venue will feature The Beacon, a restaurant on the 50th floor; a bar called Stratus on the 51st floor, with the 52nd floor being home to an indoor observatory called The View, providing panoramic views of the city.
Boston Museums
Anytime is a great time to get out and explore all of the wonderful Museums in Boston. Here's a quick roundup of some of our favorite can't miss venues. Most offer discounts to college students with an ID.
The Museum of Fine Arts, Boston
The Museum of Fine Arts (MFA) contains more than 450,000 works of art, making it one of the most comprehensive collections in the Americas. MA college students are admitted free with student ID.
The museum features a number of visiting exhibits throughout the year along with its rich collection of permanent works. In addition, you can attend a variety of workshops, tours, classes and special events, like, outdoor summer concerts and free movie nights during the summer. Learn more about the MFA College Visits program here.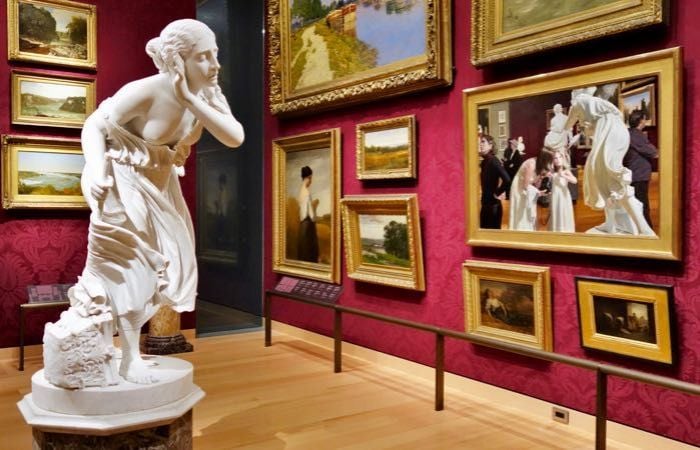 MFA Boston is located on Huntington Avenue, accessible by the MBTA Green Line E train to the Museum of Fine Arts stop, or the Orange Line train to the Ruggles stop.


Isabella Stewart Gardner Museum
One of our favorite hidden gems, The Isabella Stewart Gardner Museum is located just a few blocks from the MFA on Fenway Court. Admission for College Students with ID is just $10, and admission is free to visitors under 17 and anyone named' Isabella'.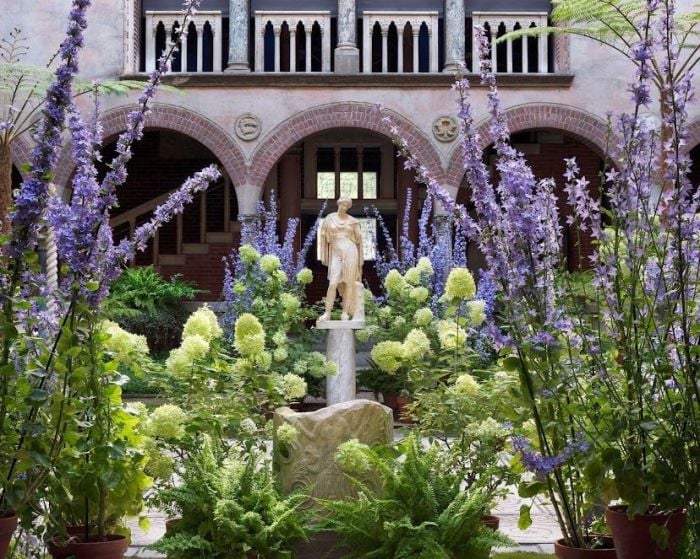 photo credit: BostonCentral


The Rose Kennedy Greenway
The 17 acre green ribbon of the Rose Fitzgerald Kennedy Greenway ("The Greenway") is a magnificent park and a true treasure to the city of Boston.

Born of the Big Dig that sank major highways beneath the city and named for the matriarch of the Kennedy political dynasty, the Greenway winds its way 1.5 miles through downtown Boston.
There are lots of things to see and do along Greenway, including rotating art installations, Food trucks, The Greenway carousel, The Boston Waterfront, Christopher Columbus Park, and lots more.
Quincy Market & Fanueil Hall Marketplace
Just steps away, Fanueil Hall Marketplace offers a bit of history, an expansive food court, a variety of shopping, delicious cuisine, and the Quincy Market Colonnade. The cobblestone streets are busy with music, street performers and entertainment.

HayMarket
Right around the corner, Haymarket is Boston's great weekend outdoor market, where you can buy everything from fruits and vegetable to sugar cane, to fish just off the boat. It's certainly a happening and a place for great deals on fresh produce.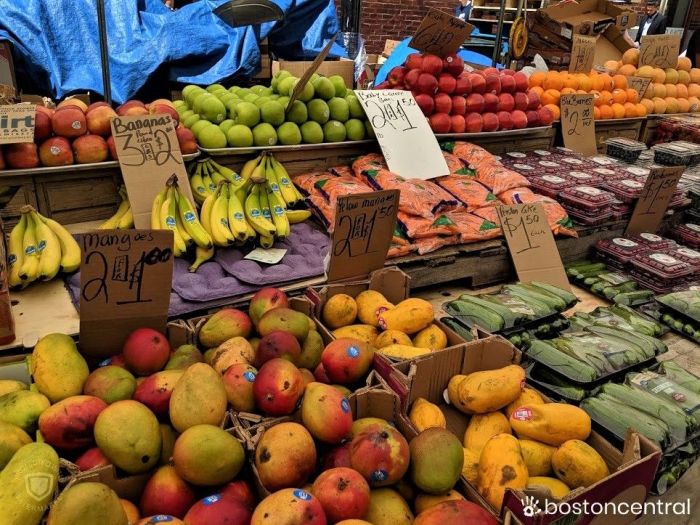 Walk the Freedom Trail
If you're a history buff, or just want to see the city on foot, you should consider exploring the 2.5-mile Freedom Trail. This popular brick trail will lead you to sixteen important historical sites within the city, including the Paul Revere House, the Old State House, and Old North Church, as well as the Bunker Hill Monument and Old Ironsides.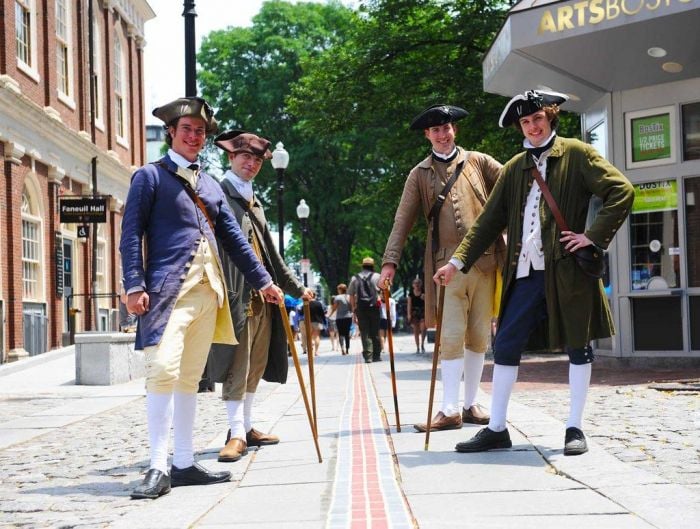 You can take opt to a guided tour with a costumed tour leader, or your can simply follow the red brick path through the city on your own.


Boston Holocaust Memorial
The New England Holocaust Memorial is an outdoor space, open and accessible to the public at all times. It is located in Carmen Park on Congress Street near Faneuil Hall and Quincy Market, on Boston's historic Freedom Trail.
Each tower consists of 22 individual panels of glass. The outside walls of the panels are inscribed with seven-digit numbers, evoking the numbers tattooed on the arms of the concentration camp prisoners.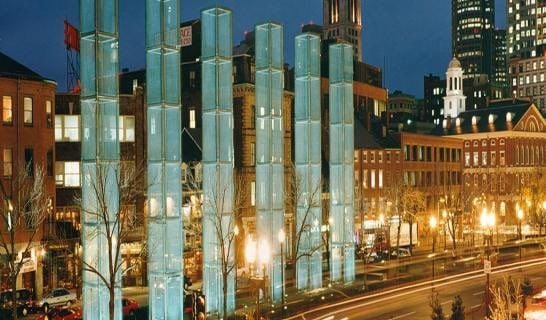 Boston Public Garden & Boston Common
The Boston Public Garden is the oldest public park in the country, with swan-boat rides in the park's lagoon, beautiful winding paths and impressive gardens. Lots of benches to sit and relax. Visitors and locals alike will enjoy the stately and mature specimen trees, sculptures like Make Way for Ducklings, fountains and more

photo courtesy of Friends of the Public Garden

Castle Island & Fort Independence
Often missed by tourists, Castle Island is a hidden gem in South Boston to walk, run, fish, BBQ and relax along Boston Harbor.
This 22 acre land-bound island features a wide variety of fun things to see & do. Enjoy terrific views of the Harbor, wide open grassy areas, a playground, a fishing pier, and a beautiful walkway, not to mention the fantastic ocean breezes and delicious seaside snacks from Sullivan's Snack Shack. Bring some chairs or a blanket to enjoy an afternoon at Carson beach.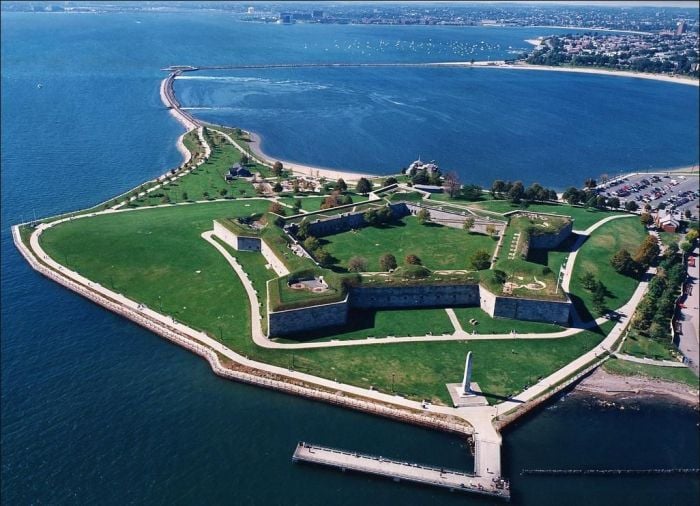 JFK Presidential Library & Museum
Step back into the re-created world of the early 1960's and experience first-hand the life and legacy of John and Jacqueline Kennedy through 25 exhibits, 3 theaters and 20 video presentations.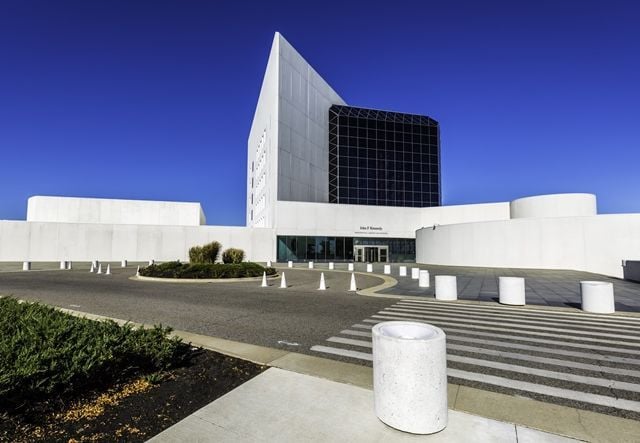 photo credit: BostonCentral

The Edward M. Kennedy (EMK) Institute
Right next door, you can also visit the Edward M. Kennedy (EMK) Institute designed to bring the history of the United States Senate alive. The museum features a representation of the United States Senate Chamber, interactive exhibits, and a reproduction of Senator Kennedy's office.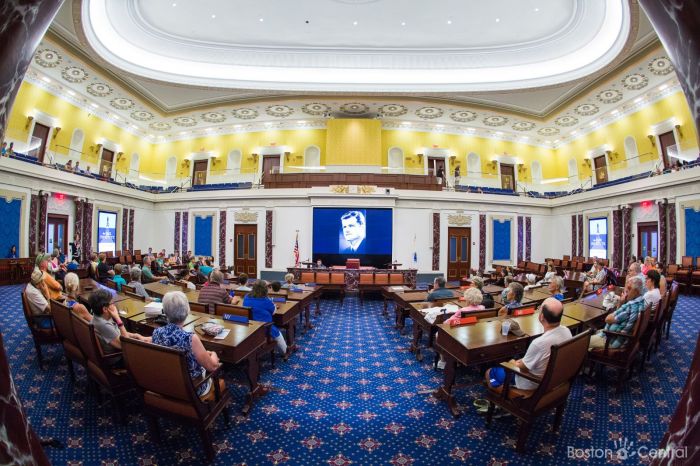 photo credit: BostonCentral


The Murals at Underground Ink Block
Explore the vibrant murals at Underground at Ink Block, an 8-acre underpass space located between Boston's South End & South Boston neighborhoods transformed into an active urban park, with walking & biking trails and fitness classes and more, What a cool place to stumble upon!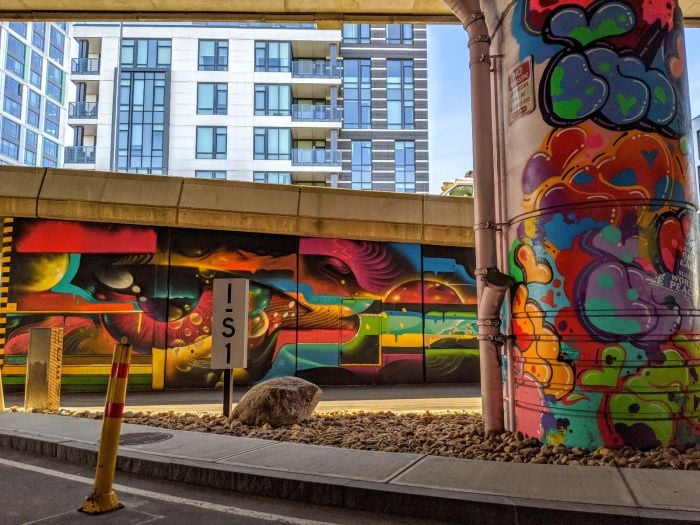 photo credit: BostonCentral


More Popular Landmarks and other Interesting Venues
Nearby Colleges and Universities
Boston is totally a college town, and there are lots of quadrants of Boston to explore. Find out more about things you can do near Boston University, check out some things to do near Northeastern University, cruise down the red line to see things you can do near MIT, things to do near Harvard University, or head out to Chestnut Hill to see what you can do near Boston College or Waltham to check out things to do near Brandeis University in our handy guides.
Also, the IKEA nearest to Boston colleges & universities is in Stoughton, MA, about an hour south of Boston. As you can imagine, it's a popular place in late summer & early fall when college students come back to the area in droves. It's best to do your shopping early, or order it online prior to the rush.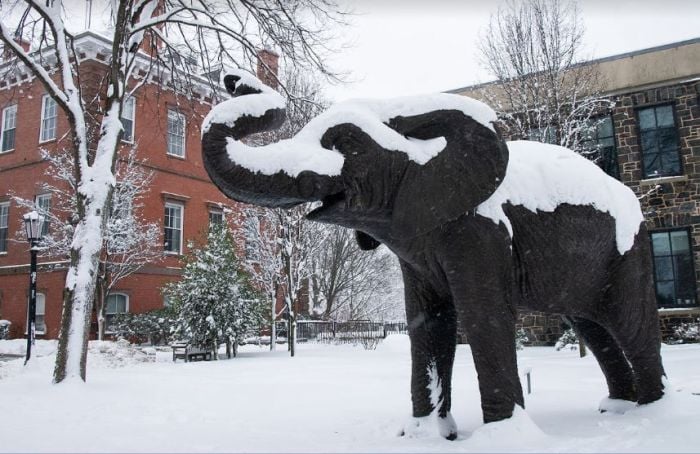 Fun Things to Do for Young Adults
Looking for fun things to do in Boston for young adults? Whether you are celebrating the end of a work week or the end of midterm exams, weekends are brimming with promise for Boston's 20-something crowd.
Traditional winter activities like Ice Skating and Skiing Near Boston are also popular for families. And for more ideas about fun things to do in Boston anytime of year, we have oodles of options for you our Boston events calendar.
And once the weather gets warmer, you can find all sorts of Fun Things to Do on our events calendar. From a myriad of Boston Beaches, Boston Festivals, Spray Parks & Pool, Waterparks and more, you'll find lots of ways to stay cool during a Boston Summer.
Looking for fun things to do in Boston for young adults? Whether you are celebrating the end of a work week or the end of midterm exams, weekends are brimming with promise for Boston's 20-something crowd.
In addition, college students are always on the prowl for free things to do in Boston. You can find lots more family-friendly Boston events each week on the BostonCentral calendar and our popular things to do this week newsletter.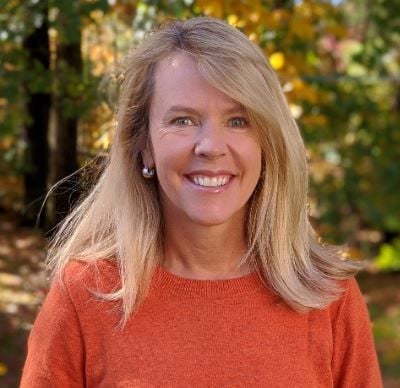 Stacey Sao has been the Managing Director of the family-friendly events and activities website, BostonCentral for over 20 years. She continues to enjoy discovering and exploring new places to visit in the Greater Boston area. Welcome to Boston!