Ice Skating Boston - Outdoor Rinks
Where to Ice Skate in Boston with Kids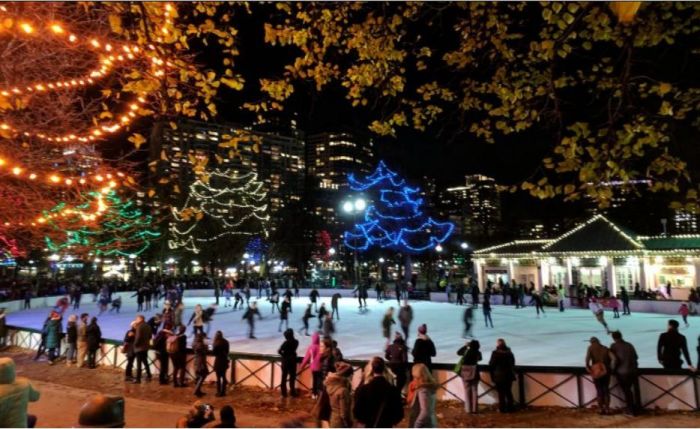 photo courtesy of Boston Common Frog Pond

Winter Skate at Patriot Place - Foxborough
Winter Skate at Patriot Place, offering day and evening public skating, is the perfect antidote to cabin fever this winter. The 60-by-140-foot, refrigerated ice surface is designed specifically for recreational skating, non-contact hockey and figure skating.
A fun and affordable activity for parents with children, Winter Skate is also a romantic addition to a dinner date at Patriot Place.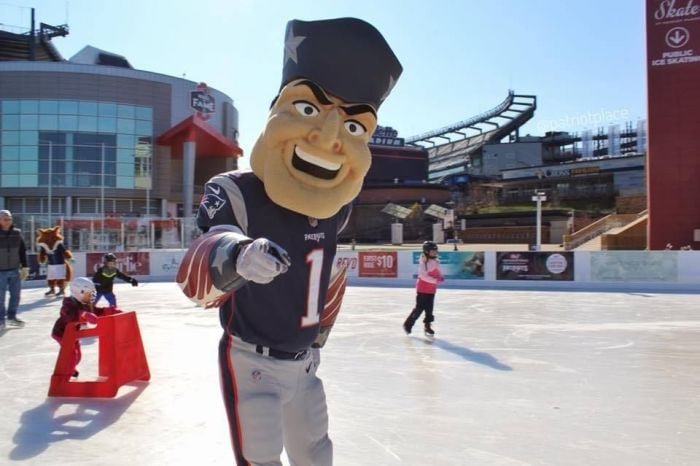 photo courtesy of Patriot Place
Boston Common Frog Pond - Boston
(Delayed Opening 2021)
Managed by the Boston Skating Club. The Boston Common's Frog Pond transforms into an ice rink when temperatures start to drop. Surrounded by festively lit trees, Frog Pond has its own ice-making system and also offers skate rentals and hot cocoa at the Pond Cottage. Be sure to snap a photo if you decide to go to this treasured Boston landmark.
*It has been determined that the rink needs maintenance that can only take place during the off-season so a temporary rink for the 2021 season needs to be installed before skating can take place. More info on opening dates to follow... (Updated Dec. 1, 2021)
$6 admission, $12 skate rentals for adults, $6 skate rentals for kids, Mondays 10 a.m.-3:45 p.m., Tuesdays-Thursdays and Sundays 10 a.m.-9 p.m., Fridays-Saturdays 10 a.m.-10 p.m., Boston Common Frog Pond, 617-635-2120, bostonfrogpond.com.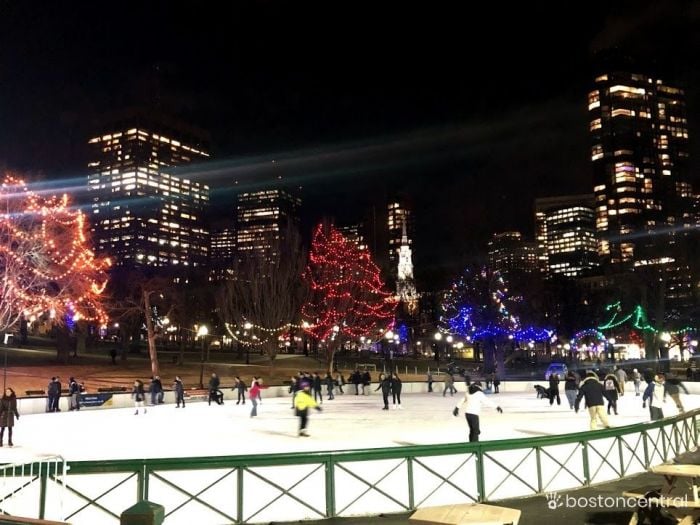 photo credit: Boston Central
Community Ice Skating at Kendall Square - Cambridge
A favorite Cambridge spot for ice skating, Kendall Square Community Ice Rink features uniquely shaped rink that is surrounded by artfully lit trees that make for a beautiful evening of ice skating.
The annual holiday ice show takes place on December 14 this year, where visitors are invited to watch professional and international ice skaters perform and take advantage of free admission to the rink for the public. You can even grab a hot beverage from the concession stands. This community rink also offers group sessions and ice skating lessons.
$5 admission, $8 skate rentals, Mondays 12-5 p.m., Tuesdays-Thursdays 12-8 p.m., Fridays 12-9 p.m., Saturdays 11 a.m.-9 p.m., Sundays 11 a.m.-6 p.m., 300 Athenaeum St., Cambridge, 617-492-0941, paddleboston.com.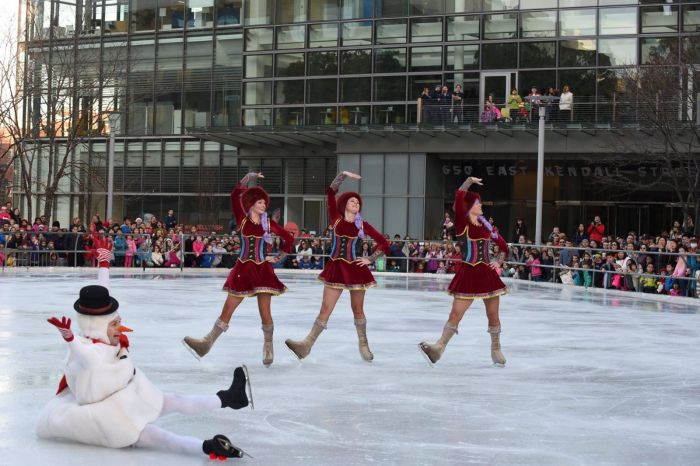 photo courtesy of Kendall Square Community Ice Rink

Kirrane Rink at Larz Anderson Park - Brookline
Brookline's Jack Kirranne ice skating rink is open to the public for skating and hockey league practices starting December 1. Register for an ice skating class with Bay State Skating School, get your skates sharpened, or consider joining a hockey team for the season. Concessions are available as well at this one-stop winter activity ice rink.
Public skating opens December 10, 2021; reservations and masks required; bathrooms available. $8 admission ($6 for residents of Brookline), $6 skate rentals, Tuesday and Thursday 9:30-11:30 a.m., Friday 8:00-10:00 p.m., Saturday and Sunday 12:0o-5:00 p.m., Jack Kirrane Rink, 23 Newton St., Brookline, 617-879-4998, brooklinerec.com.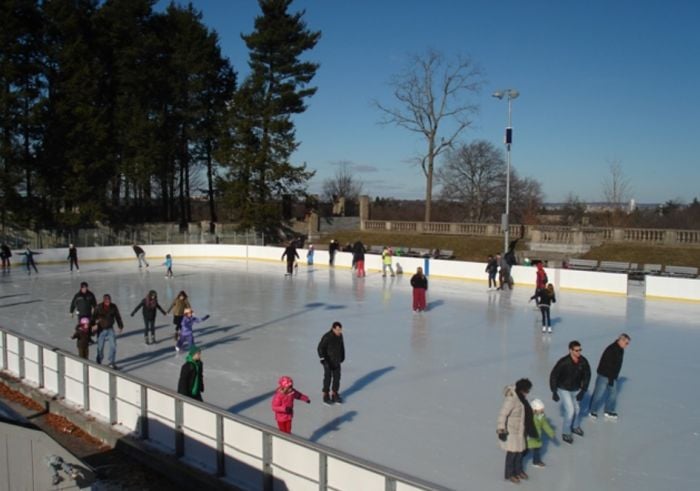 photo courtesy of The Boston Calendar

The Rink at 401 Park - Boston
The 401 Park area in the Fenway is also planning to open a new skating rink this year. Complete with Trillium brewing, Time Out Market, and green space for fitness activities and installations, during the winter it will transform into a 6,000-square-foot rink.
While the full details are not yet available, discounted tickets will be available for minors, students, and senior citizens and a program schedule featuring theme nights, live DJs, skating lessons, sporting events, and more is expected to be announced in the coming weeks.
401 Park Drive, Boston, thefenway.com.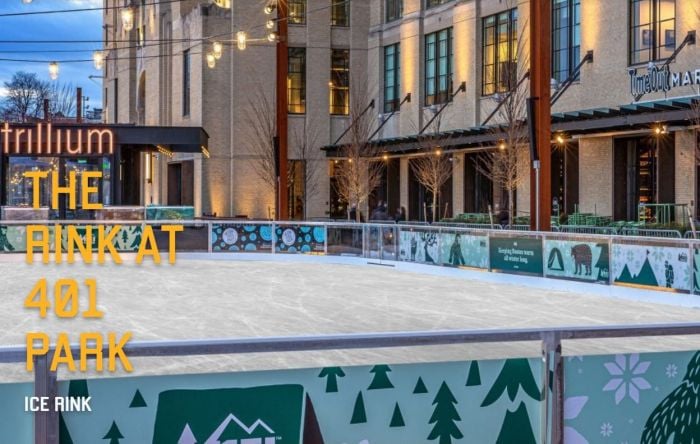 photo courtesy of The Rink at 401 Park

Worcester Common Oval - Worcester
(opens November 26, 2021)
The City's 12,000-square-foot rink, which opened in 2012, is 4,000 square feet larger than the rink at New York City's Rockefeller Center.
The Worcester Common Oval has piped-in music, skate rentals, concessions, holiday lights and more, making it a fun and affordable family-friendly activity. The rink is professionally managed by SMG, the DCU Center's talented management team.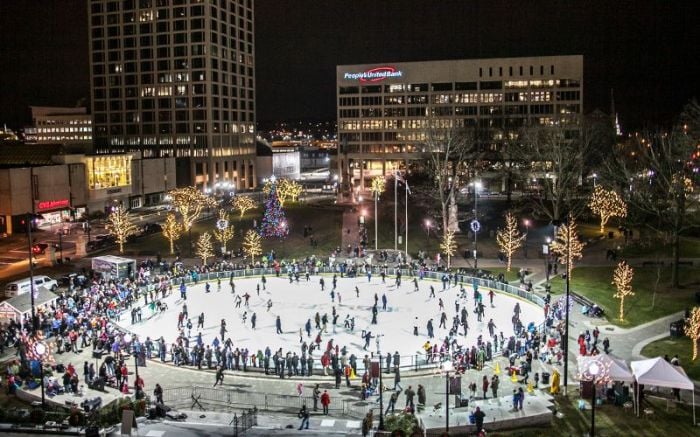 photo courtesy of the City of Worcester
Indoor Ice Skating Rinks that are open Year Round
In addition to these fun, seasonal venues for outdoor ice skating in Boston, there are many indoor venues that are open all year, providing places for skating lessons, hockey practices and open skates.
For year-round enthusiasts, here's a list of DCR Skating Rinks, with rink locations in the Greater Boston area. And, since it's winter, you might be looking for some festive holiday lights near Boston to enjoy with family & friends.
For more information about things to do in the Boston Area in the Winter, visit our Winter Guide to Family Fun in Boston, a list of the best places to ski near Boston, cross-country skiing near boston, and our February Vacation Guide. For a full overview of ice skating rinks near Boston, we've compiled a list of popular places and hidden gems.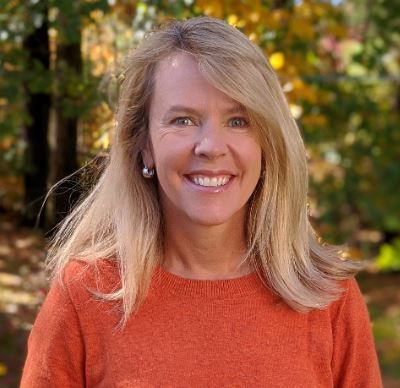 Stacey Sao has been the Managing Director of the family-friendly events and activities website, BostonCentral for over 20 years. She continues to enjoy discovering and exploring new places to visit in the Greater Boston area.