Boston Museums
Best museums in Boston for kids & families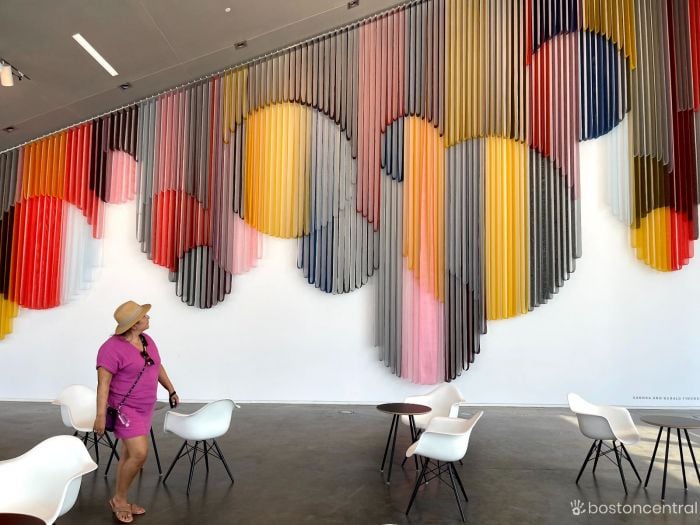 Boston Museums - A Great Family Activity for all Seasons & Weather
Anytime is a great time to get out and explore all of the wonderful Museums in Boston, MA. The Boston Museum of Science is full of mind-expanding exhibits and activities for you to explore. Enjoy three levels of interactive exhibits, both permanent and travelling, an extensive food court, a planetarium, IMAX Theatre, live presentations, a butterfly garden and a wonderful children's discovery zone.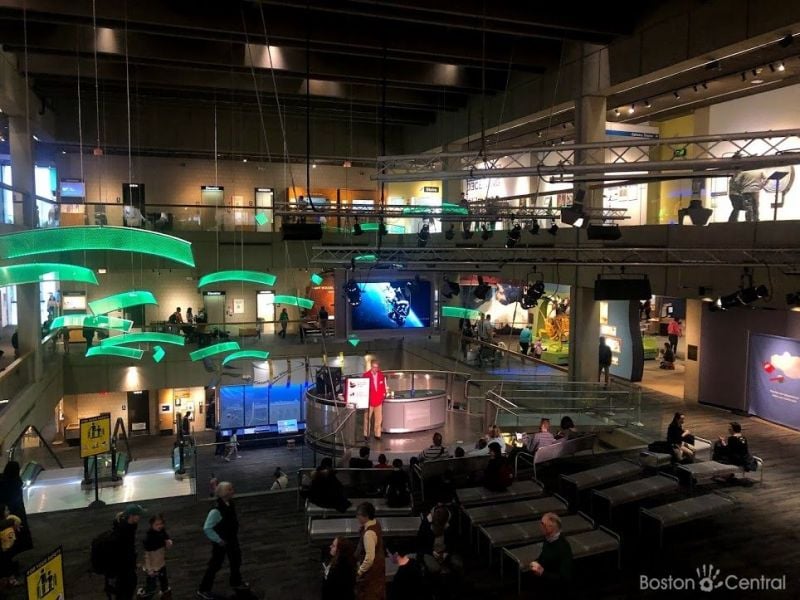 Within the Museum, The Mugar Omni Theatre is dome-based IMAX experience that always has exciting documentaries to enjoy. Each day, there are a number of interactive shows to see so be sure to check the daily calender for the schedule. One of our favorites is the Theatre of Electricity, where audiences get to explore lightning and storm safety as the world's largest air-insulated Van de Graaff generator hurls indoor bolts.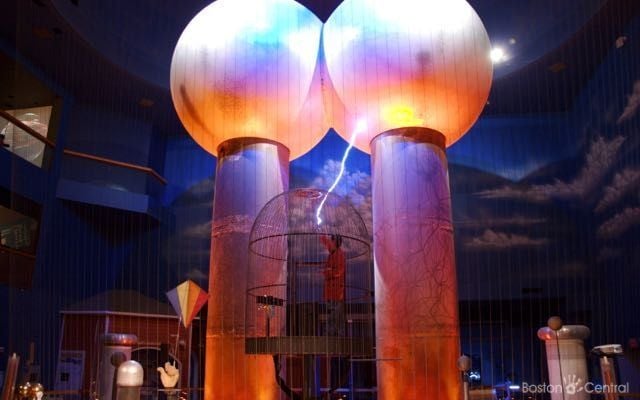 The museum is located on Museum of Science Driveway, and features an onsite parking garage (2 hours free for members*). You can also take the MBTA green line to Science Park, which is just a 5 minute walk from the museum.
For the younger set, The Boston Children's Museum is a must visit. Try the super cool climbing structure, and enjoy the water & sand activities room in the Peep room, a favorite for all ages. The brand new playspace for infants & toddlers is an impressive new addition; and just outside, along the Fort Point Channel, Martin's Park is a fabulous new inclusive playground for all to to enjoy during the nice weather.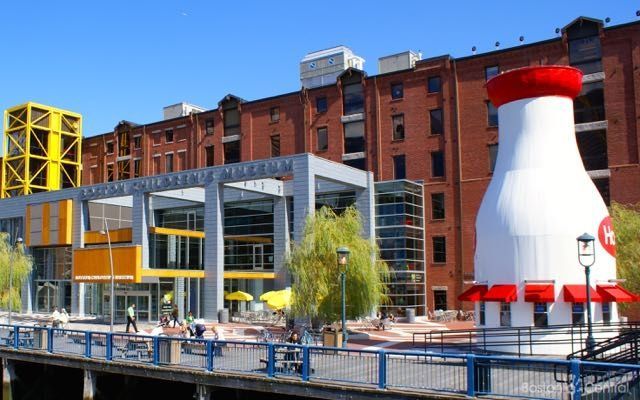 Just steps away, is the Boston Tea Party Ship & Museum. Vistors can take a step back in history to bear witness to a re-creation of the famous protest in a full scale replica of the tea party ship. This one-of-a-kind flosting museum a great place for kids to learn first-hand what happened at the Boston Tea Party.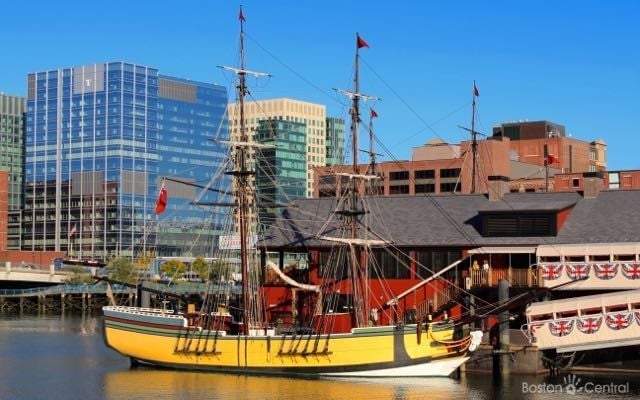 An entirely new kind of museum, where you'll not only view artifacts of historical importance, you'll also have an all-encompassing, multi-sensory experience . You may even get to toss a box of tea over the side of the boat - which is a terrific photo -op.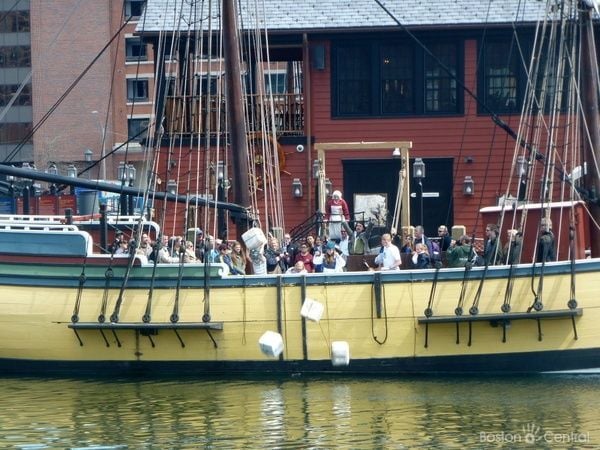 There is a fun gift shop that sells lots of Bostonian gear, including high quality tri-corner hats. Be sure to go upstais for a cup of tea and a snack in the tea room after your visit.
Of course, a visit to Boston wouldn't be complete without a visit to the New England Aquarium on the Boston Waterfront. See penguins, jellies & favorite creatures under the sea in the giant 4 story cylindrical tank.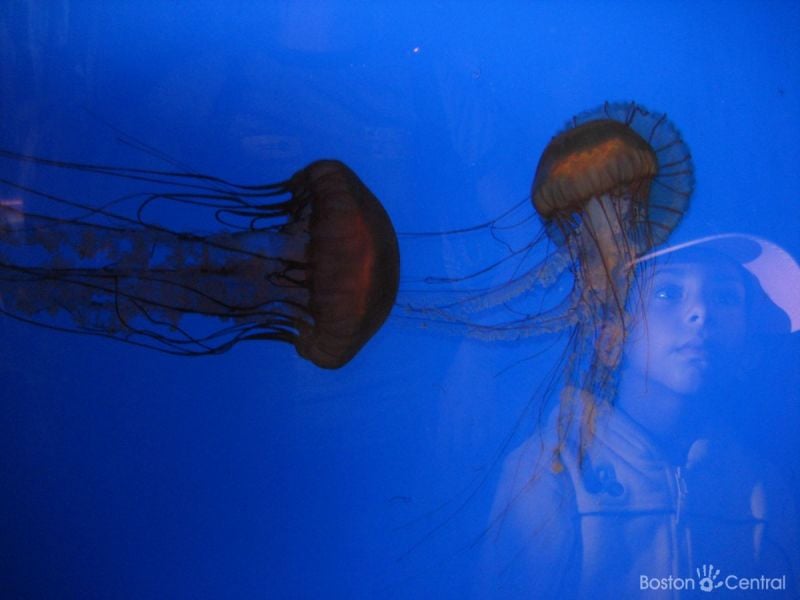 If art is your scene, the Museum of Fine Arts (MFA) is an elegant and impressive space filled with captivating masterpieces from around the world. The MFA also offers many hands-on activities for children. Just down the road, the Isabella Stewart Gardner Museum features extensive exhibits inside a stunning 15th-century Venetian-style palace.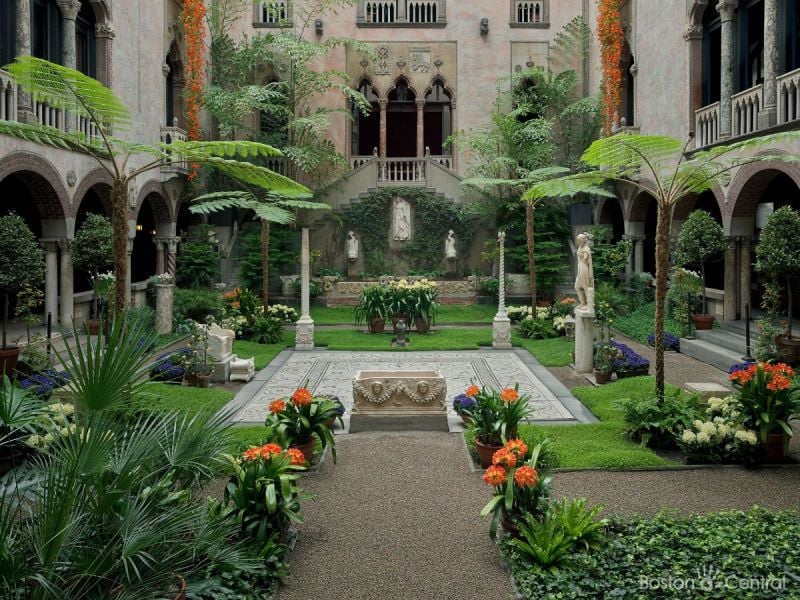 The Harvard Museum of Natural History (HMNH) features 12,000 specimens to explore including dinosaurs, meteorites, gemstones, birds and animals from around the globe. Enjoy frequent family programs and classes.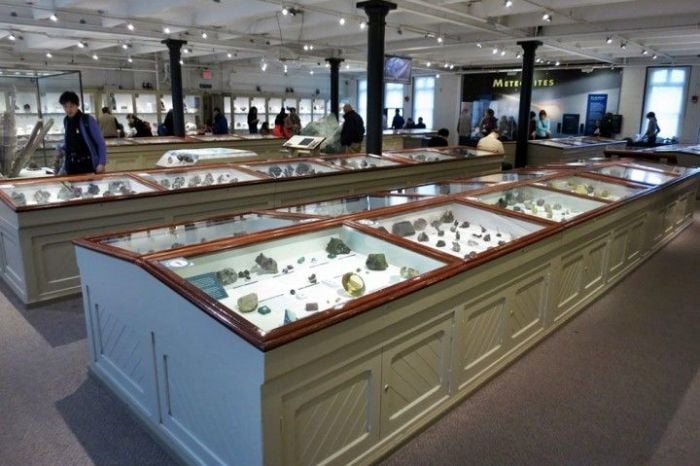 photo credit: Amy Seavey
Take a leap into the future at the Institute of Contemporary Art (ICA) along the Seaport Waterfront and be dazzled with the minds of today's most gifted artists, as well as great family-friendly activities at the ICA playdates and family workshops.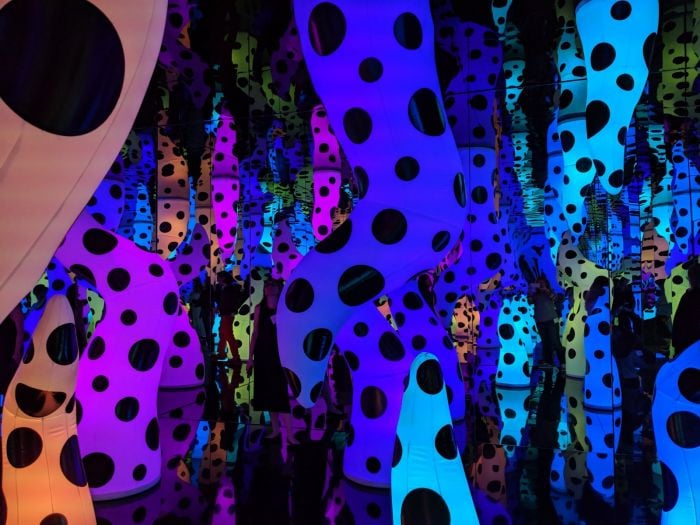 photo credit: BostonCentral

MIT Museum
Looking for a veritable showcase of innovation? The MIT Museum Boston, is actually located in nearby Cambridge. The museum now has and exciting new home location in Kendall Square.
Home to world renowned collections in science and technology, holography, architecture and design, and nautical engineering. The museum will host both permanent and temporary exhibits as well as a wide array of public programs.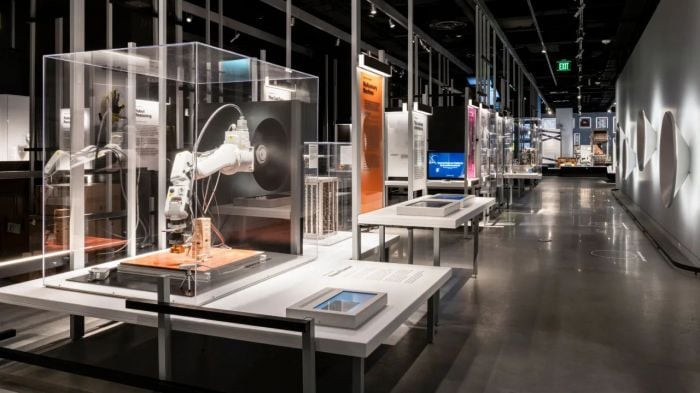 photo courtesy of MIT Museum
USS Constitution Museum
The USS Constitution Museum in Charlestown houses over 3000 original artifacts, and opportunities for lots of hands-on activities for little ones. The museum is free to visit and includes lots of hands on activities for kids.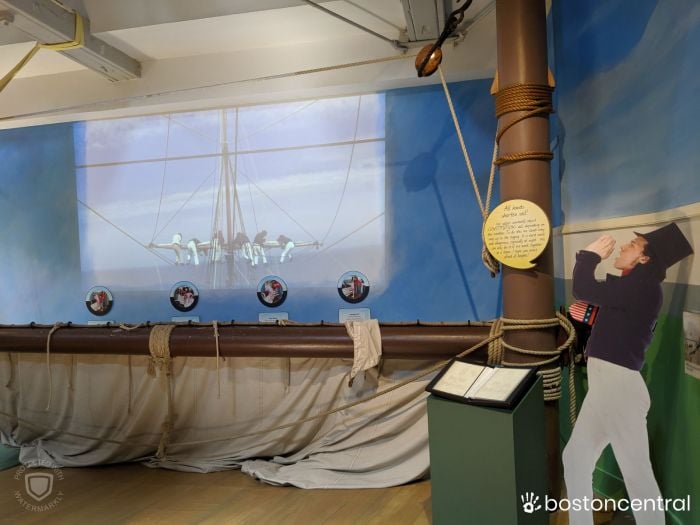 Just steps away, Old Ironsides is the oldest commissioned warship afloat in the world. A free tour of this 200-year-old ship gives visitors of all ages a chance to get his/her sea legs. Our guide to visiting Charlestown with kids has a great photo journal and itinerary to help you plan a terrific day.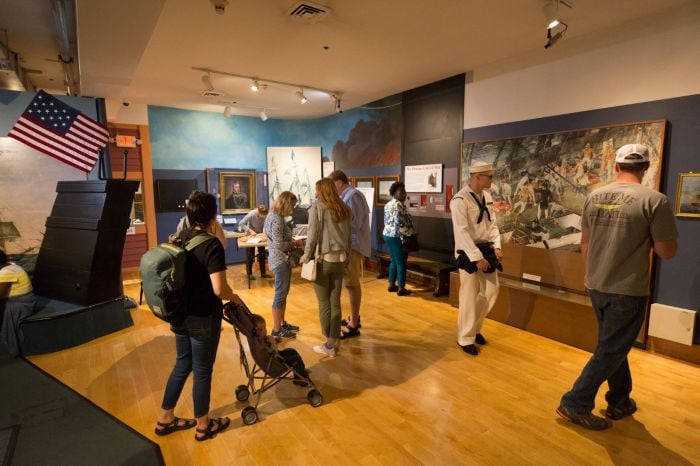 Courtesy USS Constitution Museum. Photo by Michael Blanchard
The Boston Sports Museum, housed on the 5th and 6th levels of TD Garden, holds a half-mile of exhibits with some of Boston's best sports memorabilia.

The exhibits celebrate the history and the character of Boston sports, including the teams that play in TD Garden and the others that make Boston the envy of the sports world.

Visit exhibits dedicated to Boston hockey legend Bobby Orr, mementos from the original Boston Garden, and more.

For the serious Celtics, Patriots, Red Sox, Bruins or Revolution fan, this museum offers an early introduction to fan mania.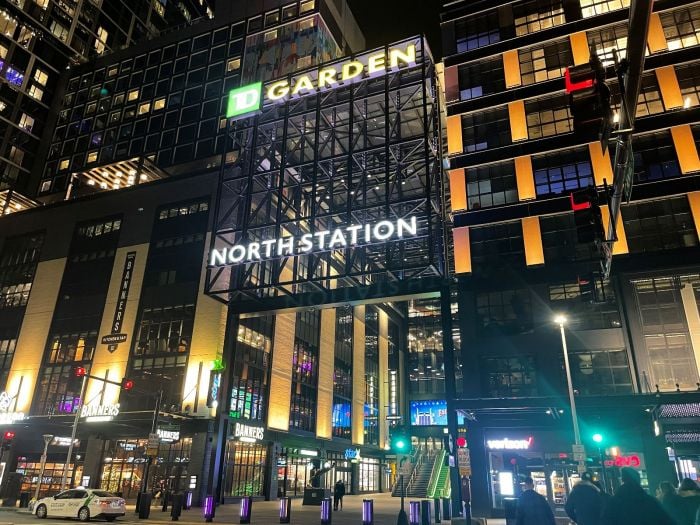 Along the waterfront in South Boston, you'll find the stately JFK Library & Museum. Step back into the re-created world of the early 1960's and experience first-hand the life and legacy of John and Jacqueline Kennedy through 25 exhibits, 3 theaters and 20 video presentations.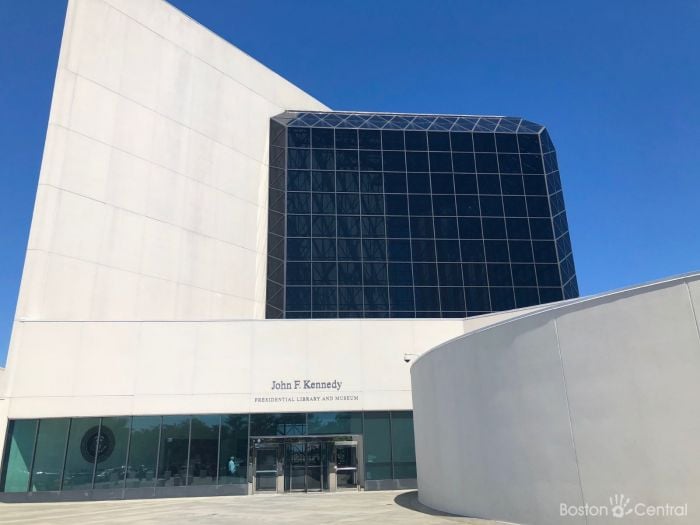 Don't miss the soaring glass atrium with a giant American flag displayed above; as well as the promenade out back that features JFK's personal sailing sloop (Victura) along with beautiful views of South Boston and Boston Harbor.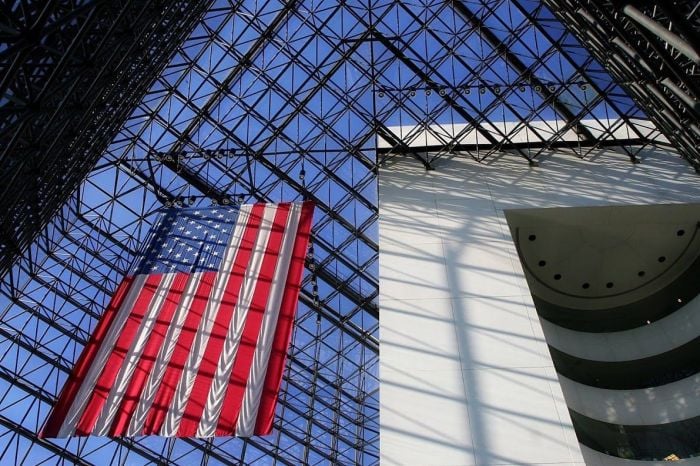 photo credit: BostonCentral
Metropolitan Waterworks Museum
The Metropolitan Waterworks Museum is a museum in the Chestnut Hill Waterworks building, originally a high-service pumping station of the Boston Metropolitan Waterworks. It contains well-preserved mechanical engineering devices and massive one-of-a-kind water pump systems in a Richardsonian Romanesque building. It's stunningly impressive.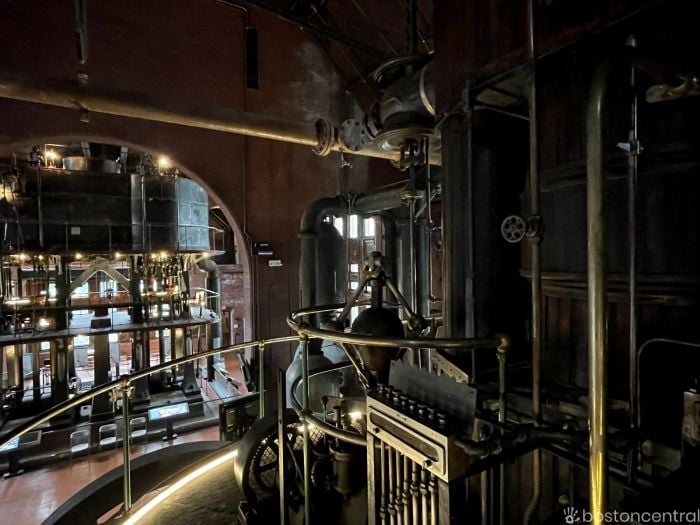 Pop further out out into the suburbs, and visit The deCordova Museum & Sculpture Park or the Concord Museum in Concord, or the Peabody Essex Museum, & Salem Witch Museum in Salem, for a rich experience in art, culture and history.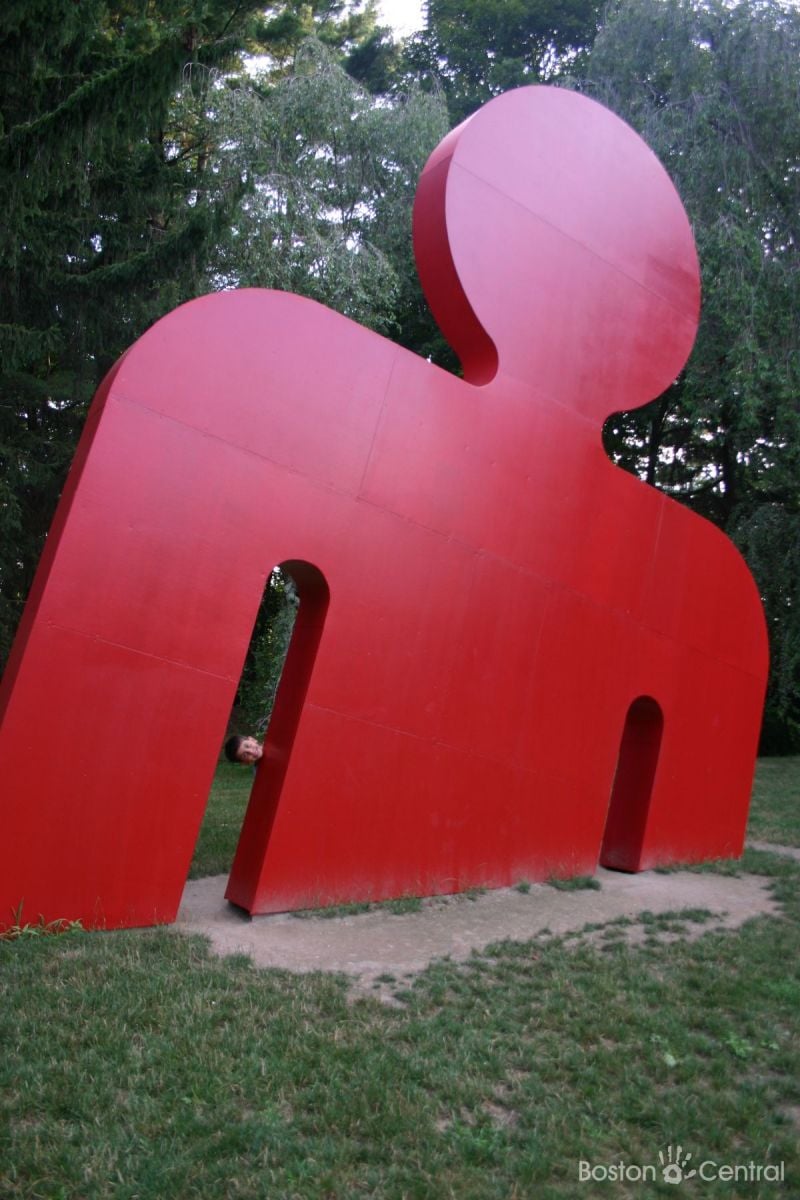 Get your Renaissance on at the Hammond Castle Museum in Gloucester. This unique castle/residence belonged to eccentric inventor John Hammond, also known as the father of radio control. Visitors can tour the soaring halls of his custom built castle on the shore, along with the attached residence that he and his wife lived.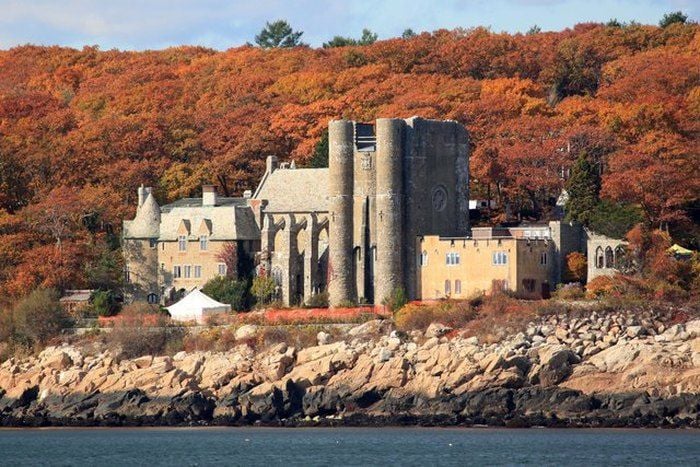 Finally, if you're a literature fan, you might want to visit the Orchard House in nearby Concord. It is the former home of the Alcott family, most notably Louisa May Alcott, who wrote the famous novel Little Women there in the mid-1800s. Visitors are welcome to tour the house and learn all about her family, who inspired the main characters of the popular novel and movie.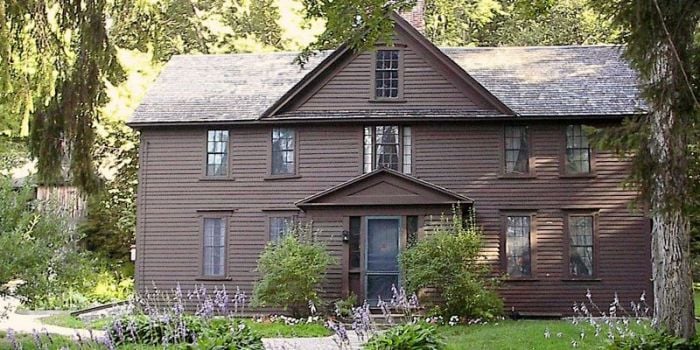 photo credit: BostonCentral
Just steps away from the Alcott House, lies town center of modern-day Concord features a number of interesting stores and restaurants, known as the Main Street Shops, as well as the historic Colonial Inn, which is a working hotel, restaurant and pub.
Visitors can walk off a meal with a stroll up Monument Avenue to visit the Old Manse, where Nathanial Hawthorne, and Henry David Thoreau spent time writing a number of their famous works; as well as the Old North Bridge - the historic site of one of the many famous battles of the Revolutionary War. On the third Monday in April, Patriots Day celebrates a number of these battles with re-enactments and parades.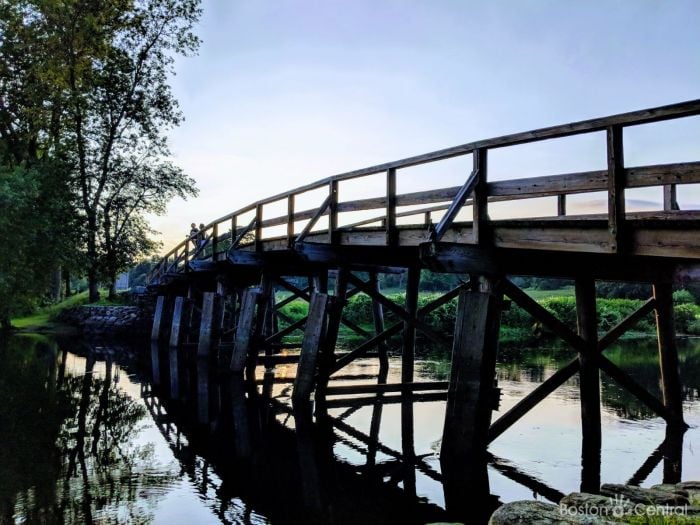 photo credit: BostonCentral
Another museum in metrowest that is worth checking out is The American Heritage Museum in Hudson, MA. About an hour west of Boston, The American Heritage Museum is part of the Collings Foundation, which has one of the largest collections of operational old-time aircraft and tanks in the world. You can view our photo journal of the museum for an insider's view as to what awaits.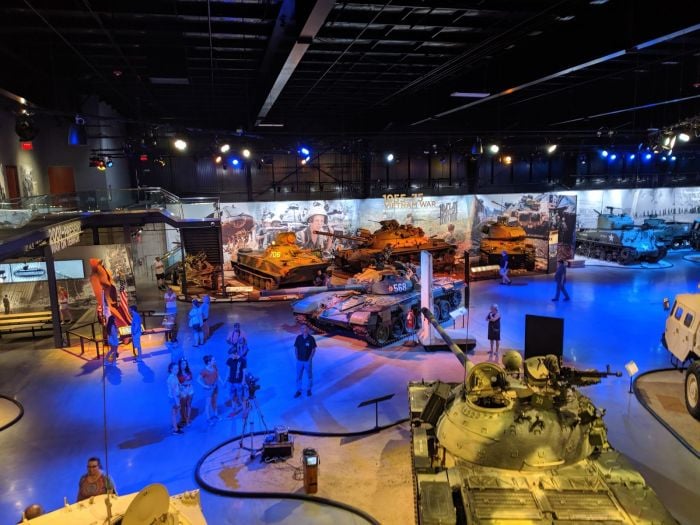 photo credit: BostonCentral
Among the staggering variety of rare relics, the American Heritage Museum features over fifteen tanks and artifacts that are the only ones on public display in North America.
Museum Passes
Remember to check your local library for discount passes! The Museum Pass program offers both discounted and free tickets to visit many of the most popular attractions in and around Boston. All you need is a library card to have access to both savings and fun. Check out our guide to Free things to do in Boston for more ideas on ways to save.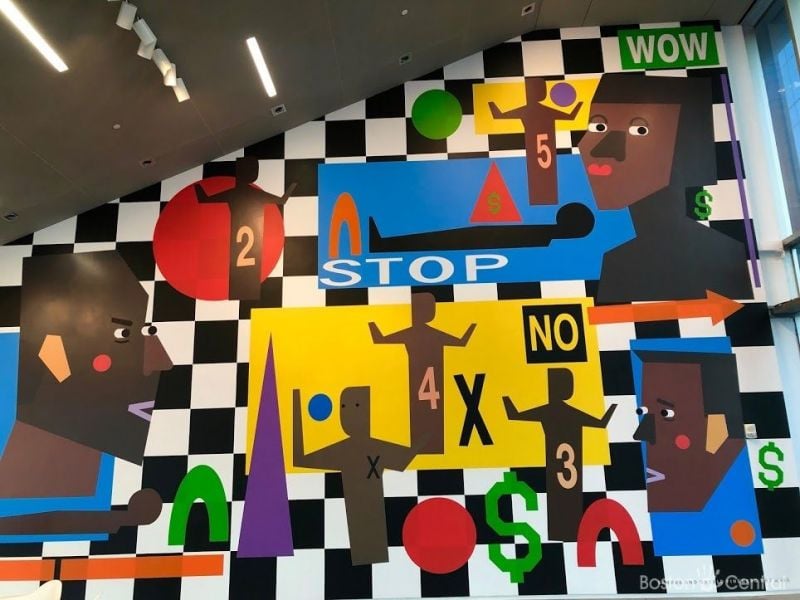 In addition, many Boston museums offer free admission days for kids, and it's helpful to know how & when you can take advantage of those days. Boston is known for all kinds of weather, so visiting a museum is a great activity for a rainy day in Boston.
If you have a passion for art, check out some of our photo journals that feature some of the more popular traveling exhibits that have visited Boston over the years, including: Van Gogh: The Immersive Experience, at SoWa Power Station, Titian: Women, Myth & Power at Isabella Gardner Museum, Basquiat: Writing the Future of the Hip Hop Generation at the MFA, Love is Calling at the ICA Boston, and Body Worlds at Boston Museum of Science.
The Boston Public Library's Copley Branch, which is a museum in and of itself, features amazing architecture and a multitude of art including a gallery from John Singer Sargent.
For a unique outdoor adventure, head over to Boston's Underground at Ink Block Mural Project. Underground at Ink Block is an 8-acre underpass space located between Boston's South End and South Boston neighborhoods that has been transformed into an active urban park, cultural attraction and parking amenity.
For an even broader list of ideas, visit our guide featuring Museums in Massachusetts and New England, or sign up for our free weekly events newsletter so you can stay in-the-know about family friendly events & activities happening near you.
~~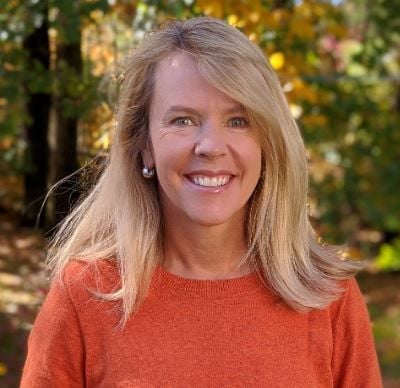 Stacey Sao has been the Managing Director of the family-friendly events and activities website, BostonCentral for over 20 years. She continues to enjoy discovering and exploring new places to visit in the Greater Boston area.