Things to Do in Boston Seaport
Exciting venues to explore along Boston's Waterfront & Fort Point Channel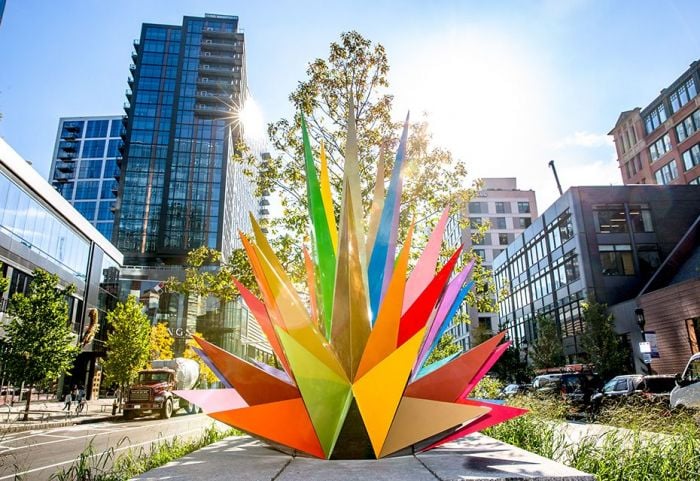 Boston's Seaport area has rapidly transformed from an industrial neighborhood, to a bustling destination for locals and tourists alike. With its stunning harbor views, trendy restaurants, shopping centers, and art exhibits, the Seaport area offers something for everyone.
Whether you're a first-time visitor or a long-time resident, here are some top things to do in the Seaport area of Boston.
Visit the Institute of Contemporary Art. The Institute of Contemporary Art (ICA) is one of the Seaport's most popular cultural destinations. One of many Boston museums, the ICA is dedicated to showcasing contemporary art in all forms, including visual arts, performances, and educational programs.


The ICA Boston is situated right along Boston Harbor. Seek out the outdoor seating area with a scenic waterscape, (note the reflection in the top center window), pleasant walkways, urban art, and the gift shop is chock full of really cool items.


Enjoy a Harbor Walk. Boston's Harbor Walk stretches over 40 miles along the city's waterfront. The Seaport area is home to some of the most scenic stretches of the walk, offering spectacular views of Boston Harbor and the city skyline. You can walk, jog, or bike along the Harbor Walk and enjoy the beauty of the Seaport.


There are some pretty spectacular views of the Harbor along the Harbor Walk, as well as unique art, refreshing breezes and ample people watching opportunities.
photo credit: BostonCentral

Explore the Boston Tea Party Ships and Museum The Boston Tea Party Ships and Museum is a unique attraction that allows visitors to relive the famous Boston Tea Party event that played a significant role in American history. The museum features interactive exhibits, live reenactments, and historical artifacts that give visitors a glimpse into the events that led to the American Revolution.



Dine at the Seaport's Best Restaurants The Seaport area is home to some of Boston's finest restaurants, offering a wide range of cuisines and dining experiences. Whether you're in the mood for seafood, Italian, Asian, or American cuisine, you're sure to find a restaurant that suits your taste. Some popular restaurants in the Seaport area include Legal Harborside, Row 34, The Barking Crab and Gather, to name just a few.

photo credit: Brian Samuels

Shop at the Seaport's Luxury Boutiques. The Seaport area is a shopper's paradise, with numerous luxury boutiques and shopping centers offering high-end fashion and accessories.

photo courtesy of Seaport Boston

The Seaport's most popular shopping destination is the chic and modern Seaport District, which features a range of stores and boutiques, from LL Bean and Vince, to Todd Snyder and seasonally the Snowport Open Air Market.

photo courtesy of Seaport Boston



Visit the Boston Children's Museum The Boston Children's Museum is a great place for families to spend a fun-filled day in the Seaport area. The museum features interactive exhibits that educate children on science, culture, and art.

Some of the most popular exhibits at the museum include the New Balance Climb, the Construction Zone, and the Japanese House. Grab a snack or pose for a photo outside at the famous Hood Milk Bottle



Attend a Concert. Leader Bank Pavilion is the city's premiere outdoor summer concert venue, with a seating capacity of 5,000. Its top of the line sound system, spectacular lighting capabilities, and cool harbor breezes make for a truly unforgettable experience. Located in the heart of the Seaport area and easily accessible by public transportation.



Go Bowling at Kings. Indoor activities are a must sometimes, and Bowling in Boston can be fun any time of year. Each Kings Bowling location features upscale, retro-inspired décor and executive-chef designed menus.



Play a round of mini-golf. Puttshack is an upscale, tech-infused mini golf experience pairing modern technology with crazy courses and cool vibes for an experience that you won't find anywhere else. There are quite a few mini-golf courses near Boston.

photo courtesy of Parrish RDV



Enjoy an afternoon at The Lawn on D. The Lawn on D is Boston's most innovative and dynamic outdoor event space in the heart of the thriving Seaport. Lawn games, giant LED swings, food & drink, live music and more await.



Catch a Movie. The Alamo Drafthouse Cinema is coming soon and will be a great place to catch a flick with friends. Check out our guide to things to do on a rainy day in Boston for more ideas for indoor fun throughout the year.



Relax at the Seaport's Parks and Green Spaces. The Seaport area is home to several beautiful parks and green spaces, providing a serene escape from the hustle and bustle of the city. Venues include a variety of tables & chairs, along with grassy areas to stretch out and enjoy the views.


Popular Seaport area parks include the award-winning Fan Pier Park, which features stunning harbor views, green space, and public art installations, as well at Martin's Park, (below) an inclusive park and play space with lots of unique structures honoring Martin W. Richard, the youngest victim of the Boston Marathon bombings.



Play Bocce! - grab a friend and reserve a lane to play a round of Bocce at the Project Paulie Bocce Club! Get ready to bounce, toss and roll at Project Paulie Bocce Club. The Project Paulie Bocce Club has three outdoor bocce lanes.

Prices are $10/person for 30 minutes of play (up to 4 players per lane). There are staff on site to help guide those who are new to bocce. A portion of proceeds go to Project Bread.


SUNDAY-THURSDAY 11AM-8PM
FRIDAY- SATURDAY 11AM- 9PM
88 SEAPORT BLVD- BOSTON


The Seaport area of Boston offers a range of activities and experiences for visitors of all ages. From cultural destinations to fine dining and luxury shopping, the Seaport area has something for everyone. Whether you're a local or a tourist, a day in the Seaport area
~~~
Stacey Sao has been the Managing Director of the family-friendly events and activities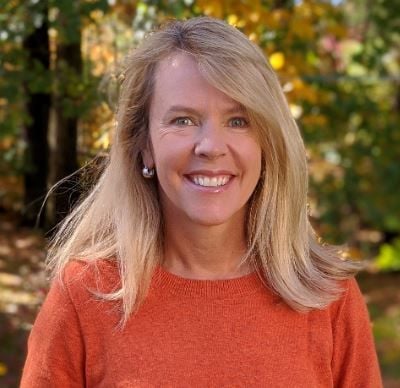 website, BostonCentral for over 20 years. She continues to enjoy discovering and exploring new places to visit in the Greater Boston area.
You can find all sorts of fun Boston events for the entire family by subscribing to the BostonCentral Weekly Events Newsletter.