Imagine Van Gogh! The Original Immersive Exhibition: Boston
Inside the Larger than Life Exhibit of Van Gogh's Paintings at SOWA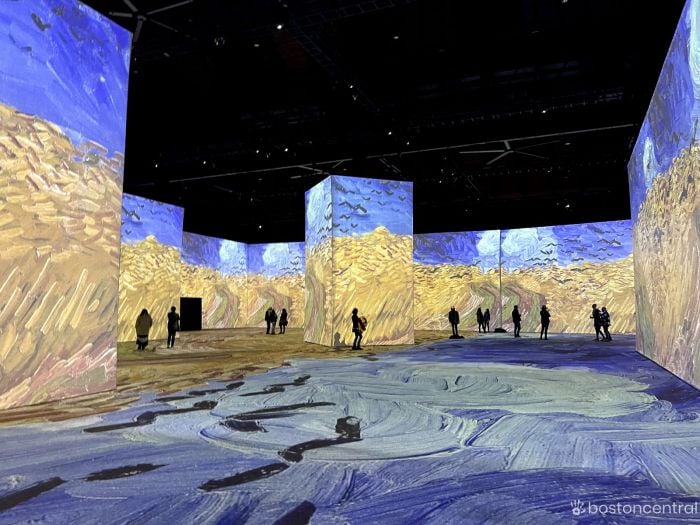 Imagine Van Gogh! The Original Immersive Exhibition: Boston will run from December 21, 2021 through March 29, 2022 at the SOWA Power Station in Boston's South End.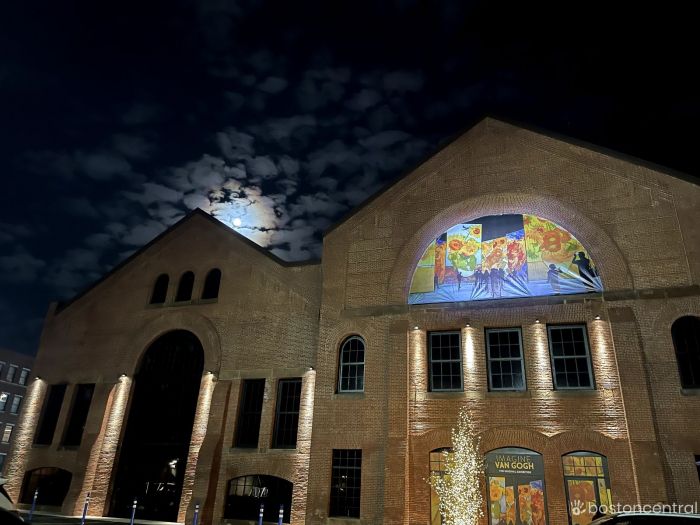 A true architectural wonder that once housed the world's largest power generation plant, The SoWa Power Station has recently been renovated into an all-season events space intended to serve as a blank canvas for community, celebration, and innovation.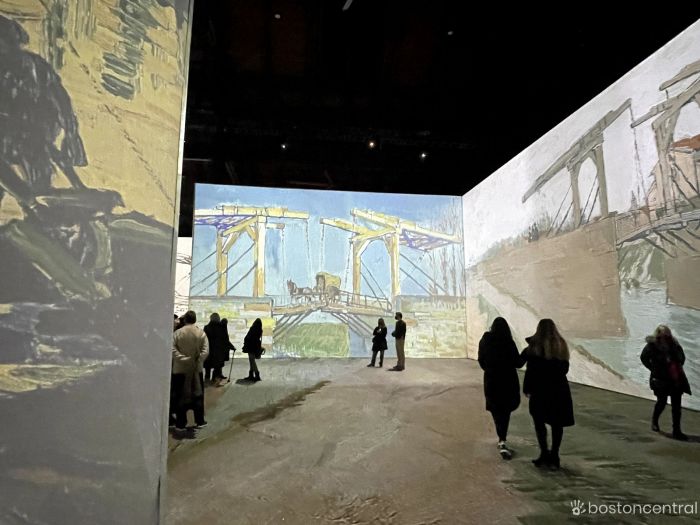 Filling 24,000 square feet of the SoWa Power Station, Imagine Van Gogh the Original Immersive Exhibition in Image Totale©, allows the viewer to enter and roam the luminous dreamscapes conjured by Vincent Van Gogh, projected in infinitesimally fine detail and at the grandest scale, accompanied by the music of Prokofiev, Saint-Saëns, Schubert, Mozart, Satie, and more.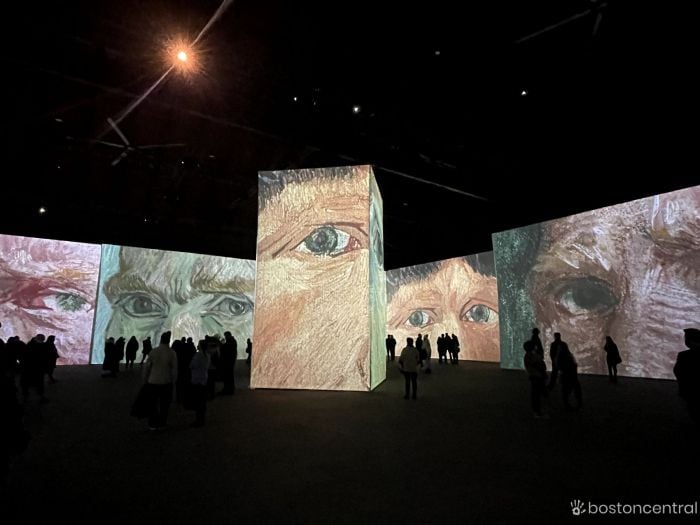 Invented by Albert Plecy in 1977, Image Totale© has been adapted by Mauger and Baron to offer passage into the visionary works of a beloved genius, where we become engulfed by those famously tactile brushstrokes.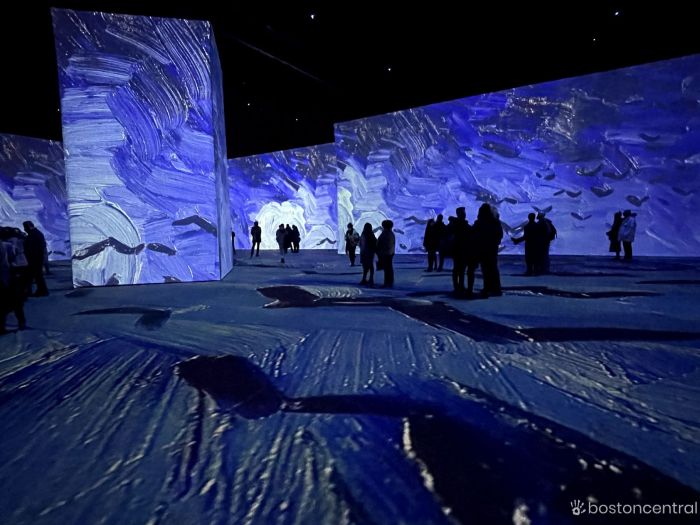 The UNIQUE exhibit brings Van Gogh's canvases to life in a vivid, spectacular way: the audience will truly enter the artist's world of dreams; visitors are literally transported on a journey to the heart of the artist's work.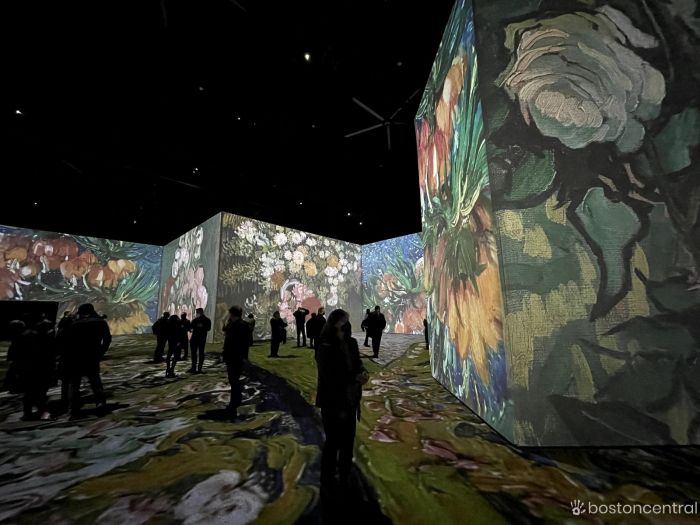 It truly is an immersive experience. Even the landscape of the floor seems to change with each new projection. It's both awe-inspiring and relaxing at the same time.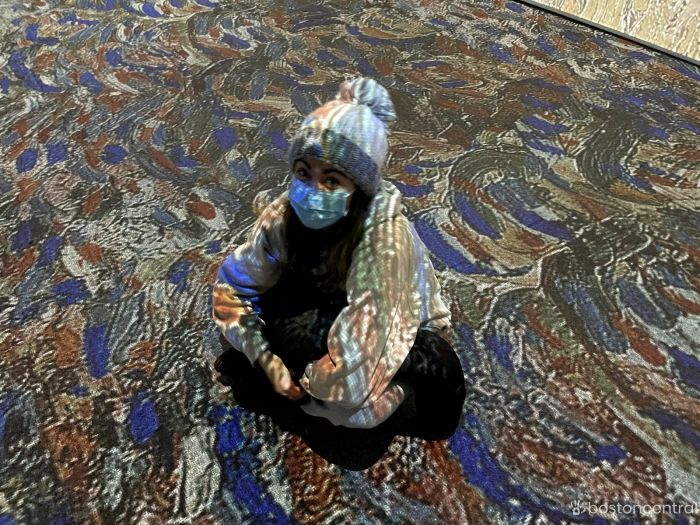 The experience probably take about 35-40 minutes to get through the entire loop of art. It's never the same twice as you can roam freely and see the art from all different perspectives of the room.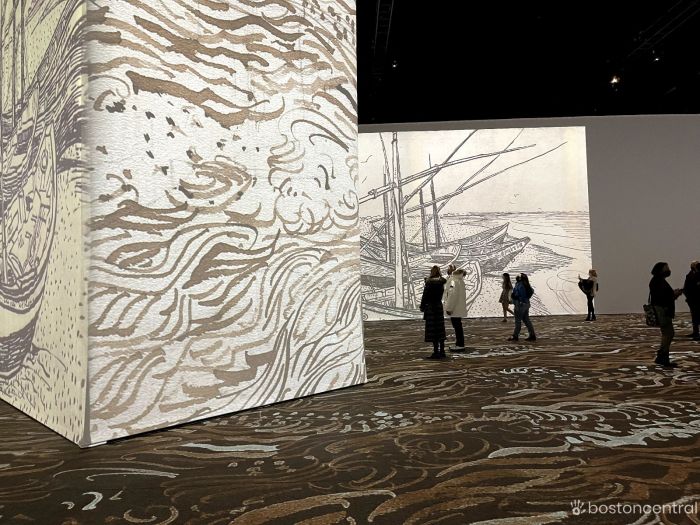 The exhibit brings Van Gogh's canvases to life in a vivid and spectacular way. The audience will truly enter the artist's world of dreams as visitors are transported on a journey to the heart of the artist's work.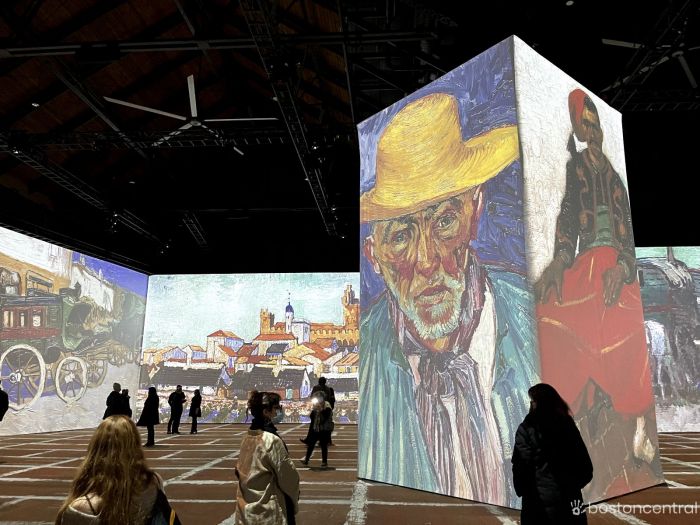 While the exhibit just scratches the surface of Van Gogh's body of work, it shows the vast scope of his life of painting and how much art he contributed to the world in his lifetime.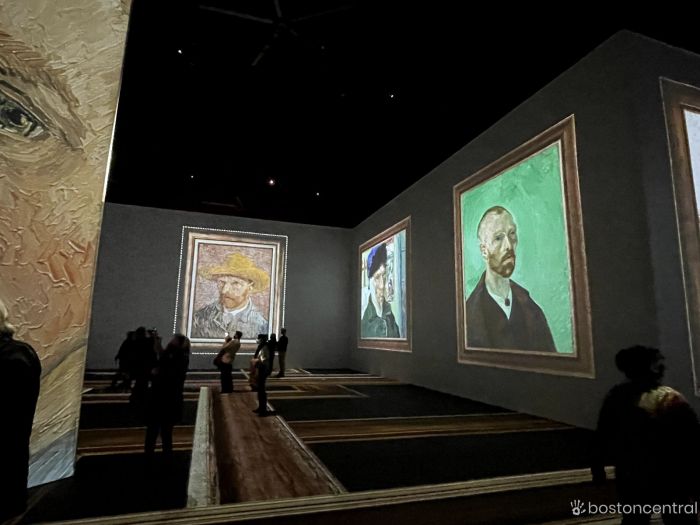 Due to COVID, the exhibition is a contactless experience spanning over 24,000 square feet with a limited number of guests that will be allowed in on a timed-entry basis, hand sanitizer will be provided, physical distancing of six feet will be required, and masks will be mandatory upon entering.

Some of his paintings are so simple and rustic, almost childlike in some cases. But he manages to capture the essence of almost everything he puts on canvas. Remarkable.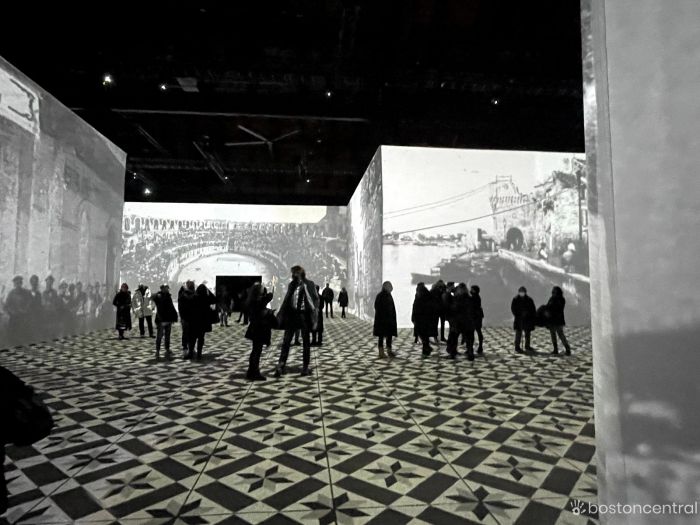 All admission to Imagine Van Gogh in Boston is by timed-entry, and tickets must be booked online in advance. Tickets are not available on-site. Once you go through, there is no re-entry, so make sure you get your fill. There is a small gift shop at the end as you exit with Van Gogh inspired takeaways.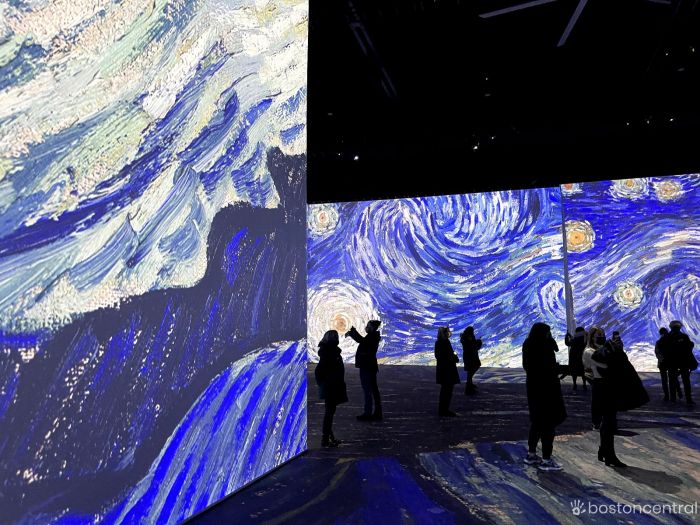 With the safety of guests, employees and the community as the highest priority, the GRANDIOSE Imagine Van Gogh will open in December 2021 during a more secured period of the year and will be in accordance with the public health guidelines in Massachusetts.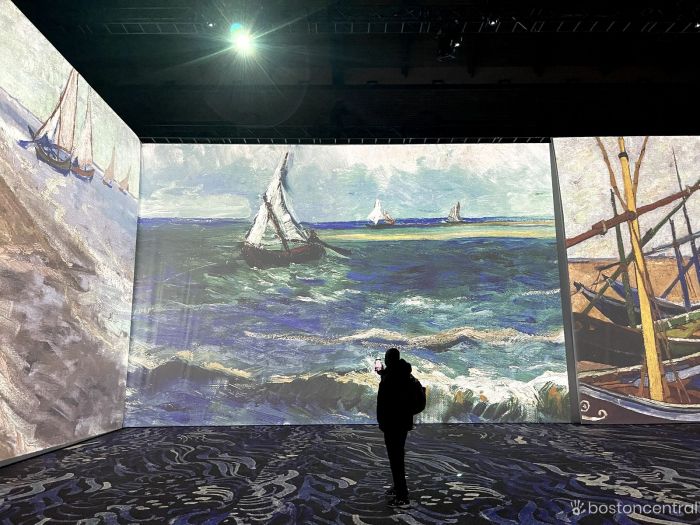 Imagine Van Gogh - on exhibit Dec. 21, 2021 - Mar. 29, 2022

Sowa Power Station
550 Harrison Ave.
Boston, MA 02118
Looking for more things to do in Boston this winter? Check out our handy guides to winter fun, holiday lights and holiday performances.
Traditional winter activities like Ice Skating, Snow Tubing and Skiing Near Boston are also popular for families. And for more ideas about fun things to do in Boston with kids anytime of year, we have oodles of options for you to explore.
Don't forget to visit our Boston Events Calendar for up to date info on fun things to do with the family in Greater Boston all year long.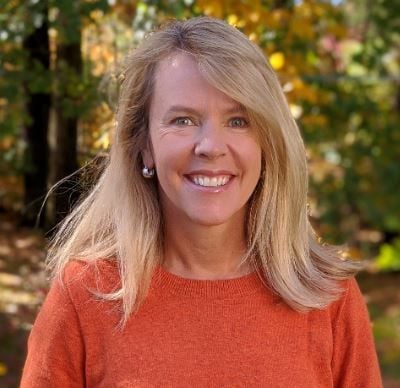 Stacey Sao has been the Managing Director of the family-friendly events and activities website, BostonCentral for over 20 years. She continues to enjoy discovering and exploring new places to visit in the Greater Boston area.