Haymarket Boston: Boston's Weekend Outdoor Market
Boston's Haymarket: Insiders Guide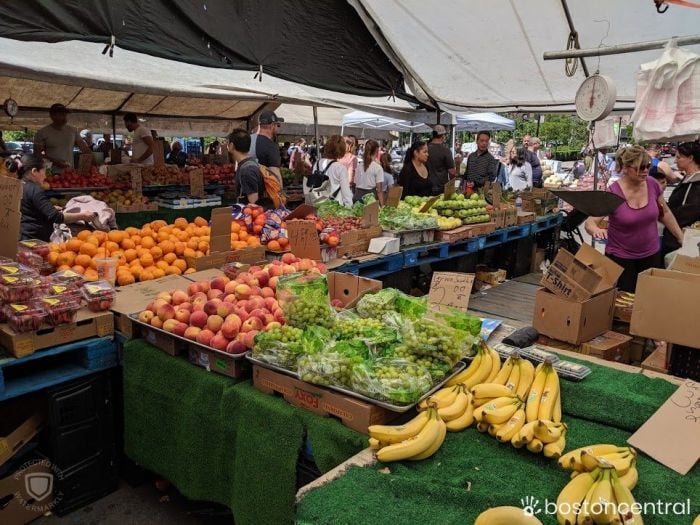 photo credit: BostonCentral
Haymarket is Boston's famous outdoor market, where you can buy everything from fruits and vegetable to sugar cane to fish just off the boat. It is everything your average supermarket isn't: cheap and loud and in your face. In a word, it's great.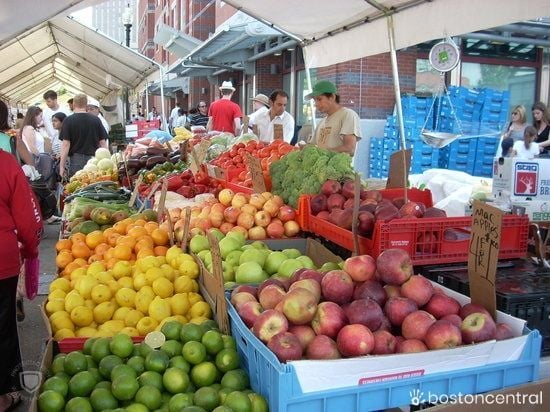 photo credit: BostonCentral
Squashed between a modern hotel and what is left of the Central Artery, Haymarket seems precariously perched on the edge of extinction.
At the edge of Haymarket, you'll find the elegant Bostonian Boston Hotel, around the corner you can enjoy some of Boston's most historic pubs and restaurants, as well as the trendy Boston Public Market, and just to the east is the Rose Kennedy Greenway, site of seasonal farmers' markets.
Of course, since Boston is quite compact, you're also surrounded by present-day skyscrapers, traffic, and trendy shops - but if you want to get a taste of 'old' Boston plus the biggest produce bargains in town, Haymarket is the perfect place.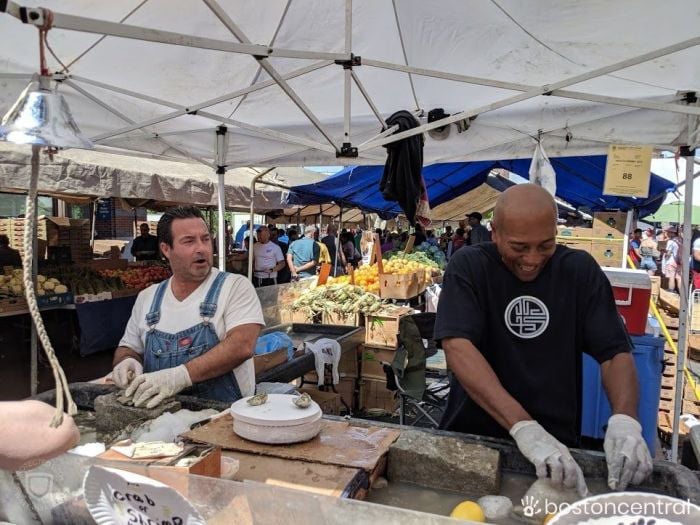 photo credit: BostonCentral
Freshly shucked oysters and clams! At prices you just can't beat, this Haymarket stall always has a line to get a plate of delicious oysters or clams. You'll love them just as much as the lively banter between the shuckers.
Did we mention that Haymarket is loud? The vendors shout their wares. They yell at each other - sometimes to get more produce to the stand, quick, sometimes just to recount the latest joke. Maybe they have to be loud, to make themselves heard over each other and the traffic nearby.
You just don't see prices like this in the supermarket. And just as you're congratulating yourself on getting eight ears of corn for a dollar, you walk a few feet and see, if only you'd waited, you could have gotten ten.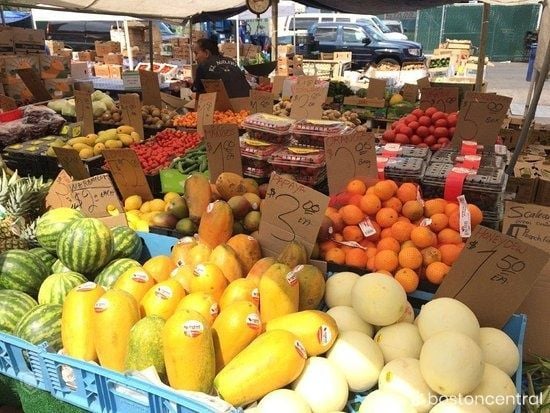 photo credit: BostonCentral
Getting there: By subway/MBTA, get off at the Haymarket stop on the Green and Orange lines or the Government Center stop on the Blue and Green lines. The market is on Blackstone Street, just north of Quincy Market.
Haymarket Hours: Haymarket is open to the public Fridays & Saturdays, 4:00am - 7:00pm.
Haymarket Tips:
1. Bring cash / small bills - singles and fives are most appreciated
2. For the best produce, go early. For the best deals, go late on Saturday.
3. Haggling is only allowed after 3pm on Saturday
4. Don't forget to bring your reusable bags!
If farmer's markets are your thing, visit our Guide to Boston Farmers Markets for photos, insider tips and more information about other Boston area markets to experience.
We also have a number of popular guides ranging from Boston Outdoor Activities, and Things to do in Boston with Kids, to specific venue reviews like Worlds End, the Boston Public Market, Boston Customs House Observation Deck, and The American Heritage Museum to name a few.
In the event of rain, our Boston Rainy Day guide is a helpful guide on what to do in the area when the weather doesn't accommodate outdoor activities. And any time of year is a good time to discover Free things to do in Boston.
In addition, you can find lots more family-friendly events near Boston each week on the BostonCentral event calendar, and in our our popular things to do this week newsletter.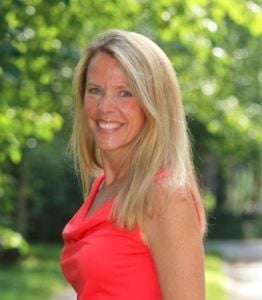 Stacey Sao has been the Managing Director of the family-friendly events and activities website, BostonCentral for almost 20 years. She continues to enjoy discovering and exploring new places to visit in the Greater Boston area. It's the place to go when you are looking for things to do in Boston.