Boston Public Market - A Guide to What's Inside
A guide to all the good stuff inside Boston Public Market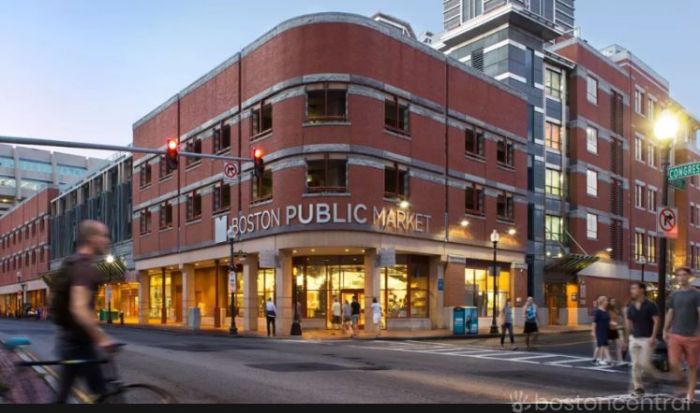 The Boston Public Market is an indoor, year-round marketplace featuring over 30 New England artisans, vendors and food producers under one roof offering fresh foods, prepared meals, crafts, and specialty items.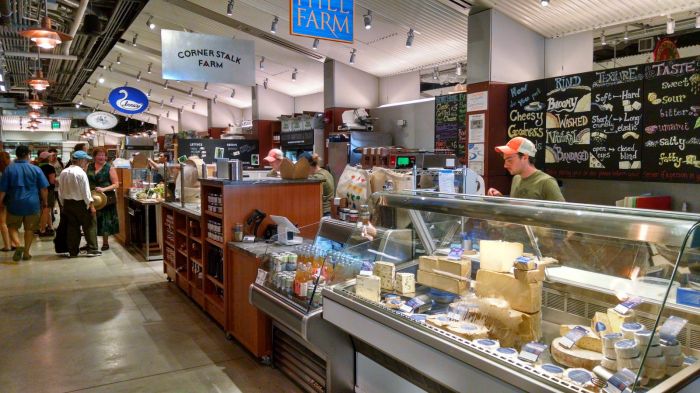 Locals and visitors alike can find seasonal, locally sourced food from Massachusetts and New England, including fresh produce, cider donuts, meat and poultry, eggs, dairy, seafood, baked goods, specialty items, crafts, and prepared breakfast, lunch, and dinner options.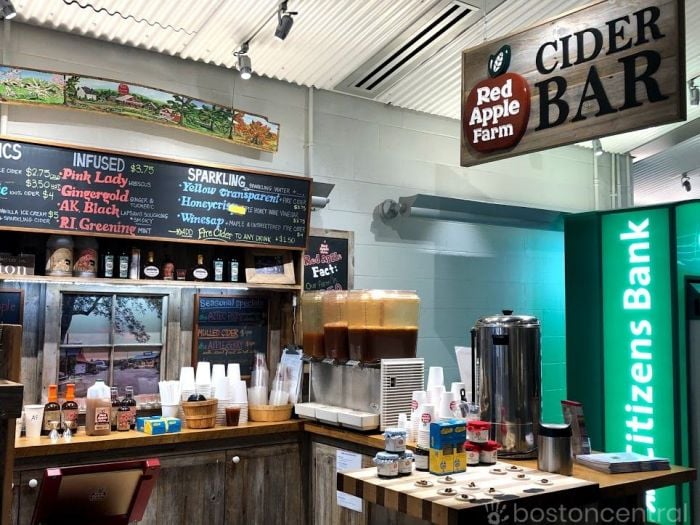 photo credit: BostonCentral
Everything sold at the Market is produced or originates in New England, as the seasons allow.
The market itself is a wonderful respite in any type of weather. The open spaces and inviting atmosphere beckons all who enter to stop & stay awhile. There are lots of interesting booths to visit - one even has a hive of real bees!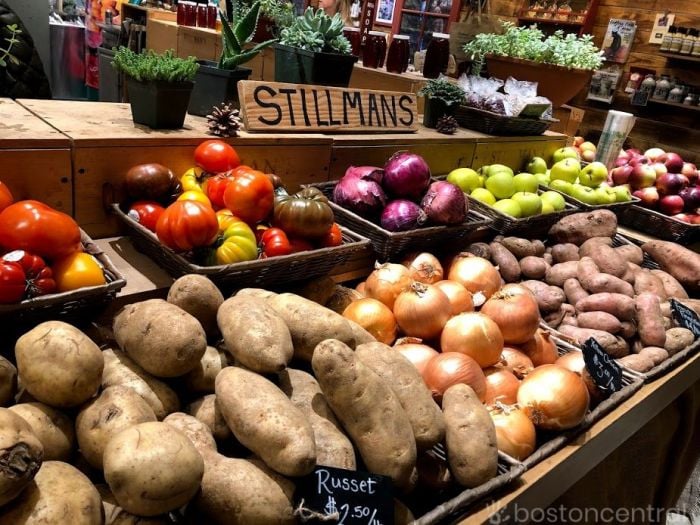 Visitors can find everything from handmade wooden bowls and local honey to ramen, cheese and chocolate. Breads, muffins, bagels, handmade pasta, artisan cheeses, sustainable foods, Reds fresh seafood - there's even a small RMV office in here!
There is ample room to sit down and enjoy a snack, at long wooden community tables as well as colorful chairs & tables toward the back. Clean restrooms are available in the back, behind Red's Fish Market.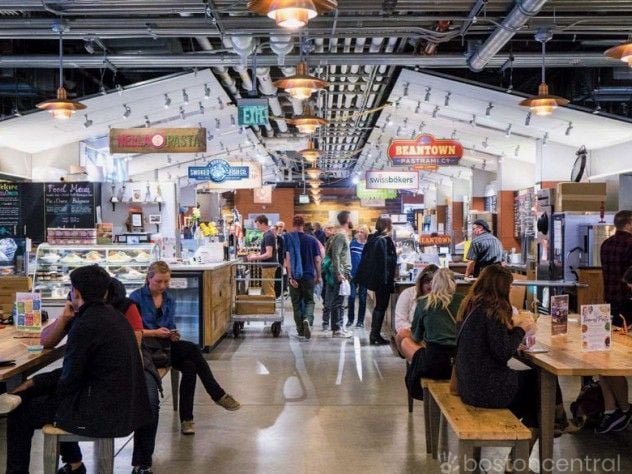 photo courtesy of Harvard Magazine
We love the community atmosphere that the Market showcases - people can actually interact, enjoy a delicious snack, read, learn, or just relax and people watch. Families are invited to enjoy the brightly colored kids nook, featuring cool rocking chairs, and playthings.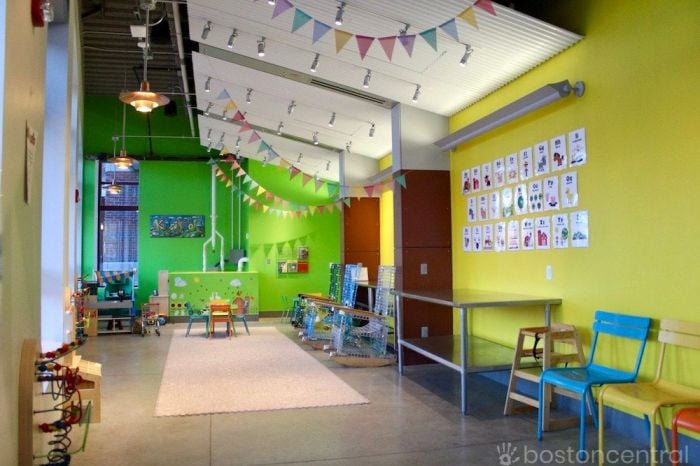 photo courtesy of Boston Public Market
Free wifi is a nice feature so you can stop for a bit to login and get some work done amidst the hustle and bustle.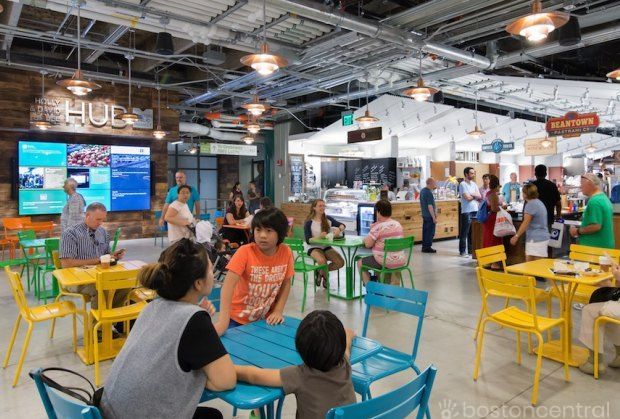 photo credit: Chuck Choi
In addition, The Trustees run a superb kitchen that offers cooking classes for all ages and interests. The KITCHEN is a community gathering place that hosts hands-on classes and educational experiences that celebrate the farmers of this region. You can find out more about Boston Public Kitchen cooking classes here.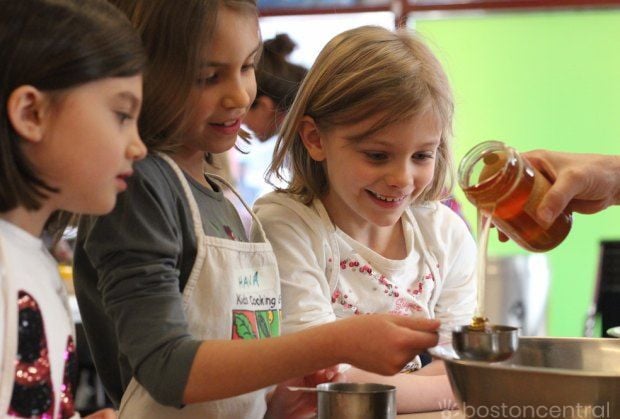 photo courtesy of The Trustees
The Kitchen hosts events, public classes, and workshops almost every day, for every taste, ability, and interest, including both free and fee-based options:
Demos and tastings with local, seasonal ingredients
Hands-on classes showcasing different flavors and recipes with chef instruction
A Variety of Health and wellness programs
BPM Hours: Boston Public Market is open 7 days a week: Monday - Saturday, from 7am — 8pm; and on Sunday, from 10am — 6pm.
Boston Haymarket
On weekends, you can also pop outside to visit the Boston Haymarket (open Fridays & Saturdays, from 4:00am - 7:00pm) for the long-running outdoor farmer's market.
For more ideas about Boston activities, visit our things to do in Boston guide to find fun things to do all year round. And for a daily view of what's going on in Boston - visit our Boston Events Calendar any time of the year.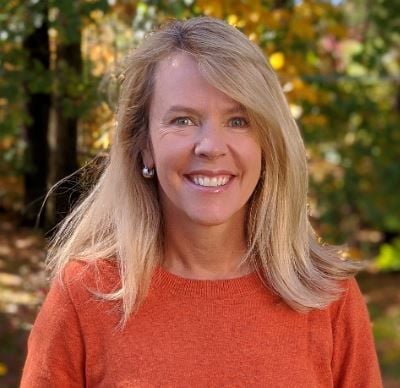 Stacey Sao has been the Managing Director of the family-friendly events and activities website, BostonCentral for over 20 years. She continues to enjoy discovering and exploring new places to visit in the Greater Boston area, and the Gardner Museum has always been one of her favorites.