Things to Do Near Boston University (BU)
Fun things to see & do outside of campus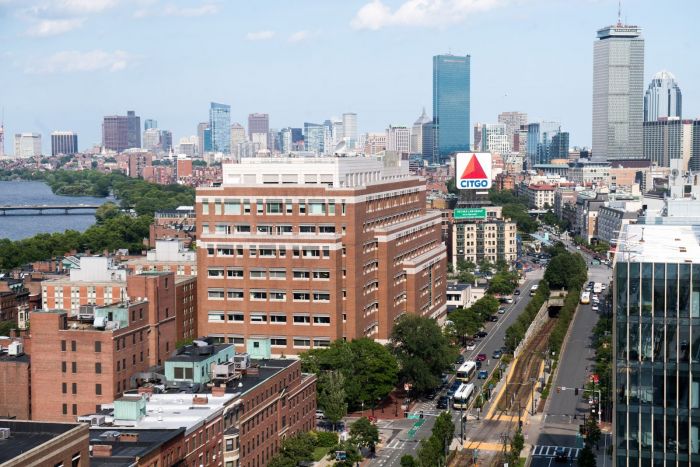 Boston University is located at 233 Bay State Road in the Fenway-Kenmore & Allston areas of Boston, MA. In addition to its beautiful campus, it is close in proximity to lots of fun things to do and places to visit. Here are a few of our favorite spots nearby that are sure to keep you inspired and entertained.
The campus is located right across the street from the Charles River and the Esplanade. The Esplanade is a 17-mile stretch of land that runs along the banks of the Charles River.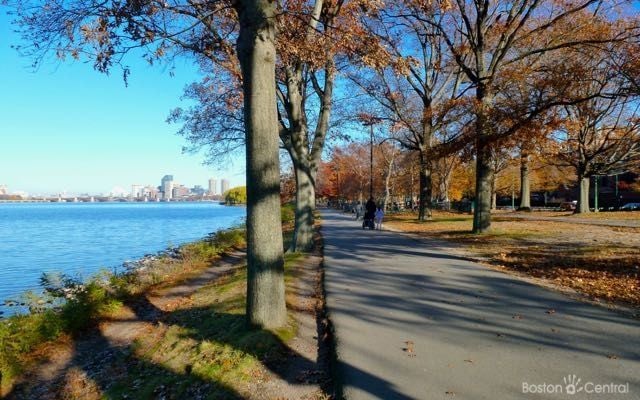 There are paths that run the entire stretch that make for a glorious place to walk, jog, rollerblade, bike or just get some sun and people-watch. Whether your interest is canoeing or ice skating, baseball or in-line skating, the Charles River is a beautiful resource.
Other recreational venues on the Esplanade include The Hatch Shell, where lots of seasonal concerts take place, and Community Boating & Sailing.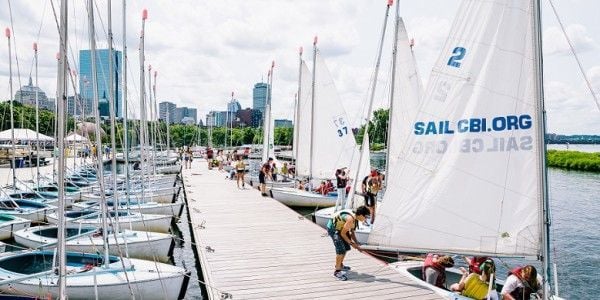 Boasting a fleet of many types of sailboats, a nominal annual membership entitles one to unlimited use of the boats, free instruction at all levels from beginner to advanced, with guest privileges once a member has passed a skills test.
Visitors can also rent sea kayaks, stand-up paddleboards, and windsurfers for a daily fee.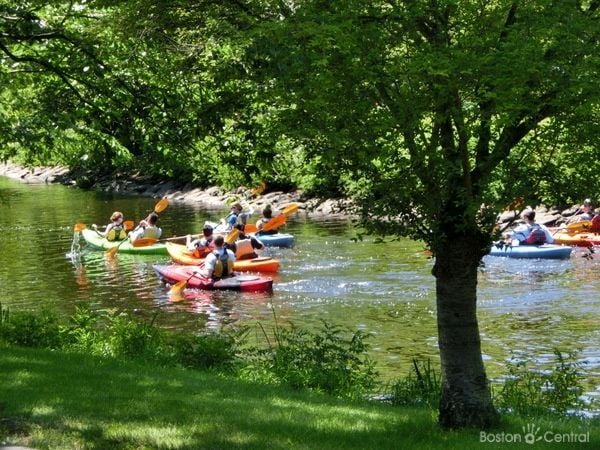 In addition to the Hatch Shell, Agganis Arena plays host to many popular concerts and sporting events like hockey.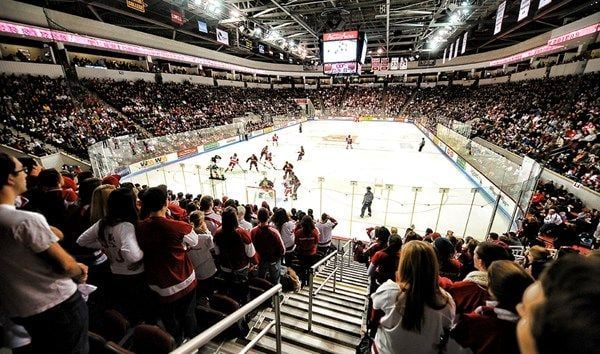 Boston Museums
Anytime is a great time to get out and explore one of many impressive Boston Museums. Click the link for a helpful roundup of some of our favorite can't miss venues. Most offer discounts to college students with an ID. Learn more about the Museum of Fine Arts (MFA) College Visits program here.


View Boston Observation Deck
Just a few blocks away, Prudential Center is home to Boston's newest observation deck called View Boston. View Boston is a 360° birds-eye view of the city, offering breathtaking views atop one of the tallest buildings in New England.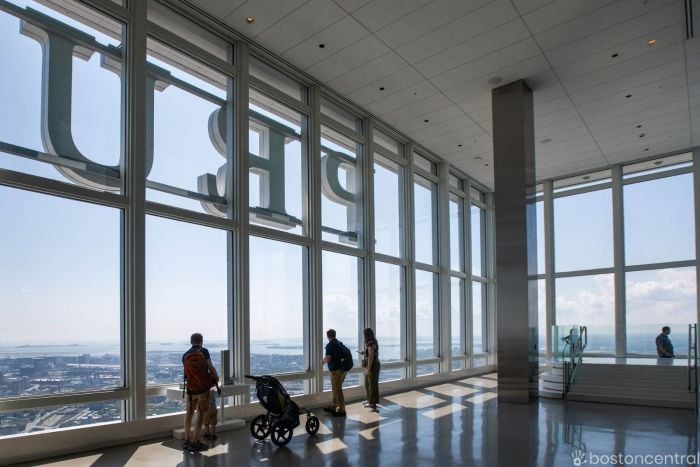 Whether your are new to the area or a seasoned local, you'll enjoy discovering historic venues from a brand new birds-eye vantage point.
Fenway Park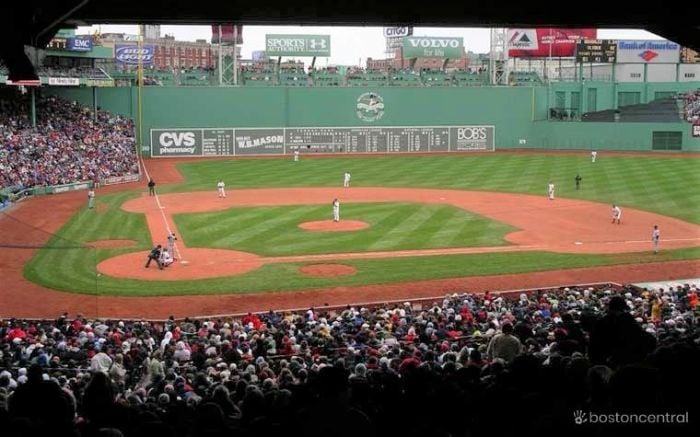 Boston Public Library - Copley Branch
Boston Public Library's Central Branch is located in historic Copley Square. The interior is Museum-like and full of impressive works of art, a gleaming marble foyer, a peaceful interior courtyard and hidden gems like the Tea Room, map Room, kids corners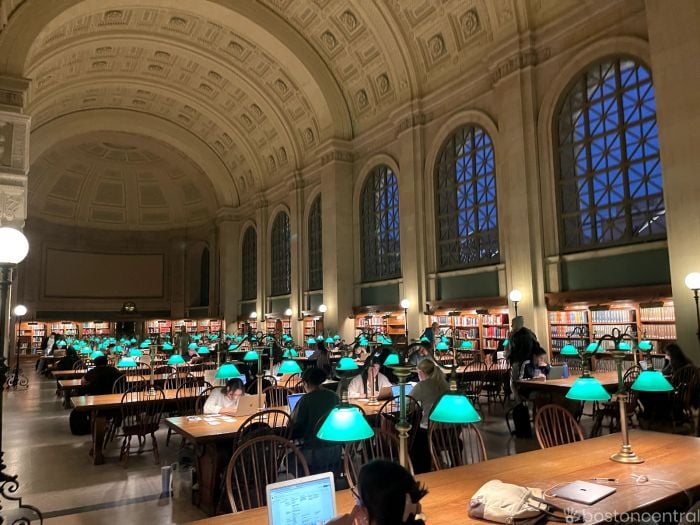 Newbury Street
As one of Boston's legendary shopping and dining districts, Newbury Street is a destination in and of itself and provides a variety of unique experiences. Here, you'll find beautiful storefronts, architectural gems and a multitude of choices for a little retail therapy. Boston's Newbury Street has something for everyone.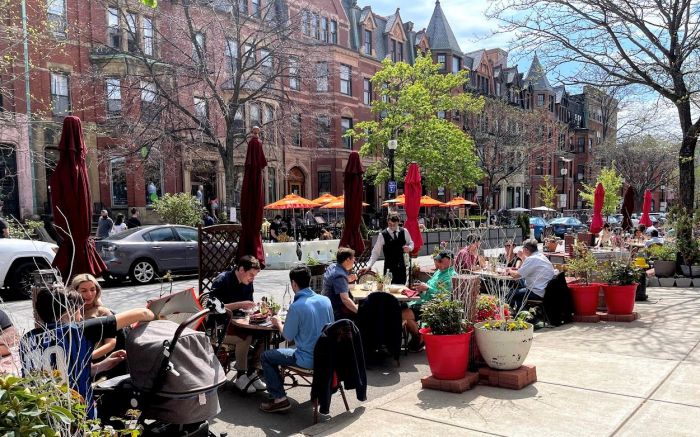 Since Boston University is right in the city, you are within walking distance or a quick t-ride away from everything that Boston has to offer. You can find a great list of things to do in Boston in our popular guide, as well as a calendar of Boston events all year long.
The Boston area is home to over 100 colleges and universities, make it s true "college town". Schools based right here in the city include, Boston University, Northeastern University, Suffolk, Emerson College, Boston College, UMASS Boston, Simmons, Berklee School of Music and many more - and right across the river in Cambridge & Medford, you'll find gems like Harvard, MIT, and Tufts University.
Neighborhoods to visit in Cambridge

Day Trips from Boston
Since travel is somewhat limited these days, you can take advantage taking one of many Daytrips from Boston. Some of our favorites include (to the north) Halibut Point State Park, (to the east) Provincetown via fast ferry, (to the south) World's End in Hingham, and (to the west) Tower Hill Botanic Garden.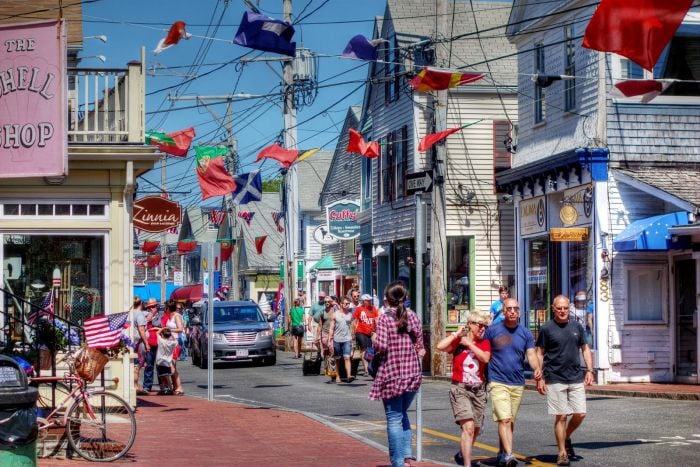 During the warmer months, there are lots of great things to do outdoors in Boston, including state & urban parks, miles of waterfront, taking a trip to the Boston Harbor Islands or kayaking along the Charles River, to name just a few.
Boston Beaches
Summer is also a great time to think about heading to the beach! There are actually quite a few beaches in Boston, and then, of course, there are some favorites that you must try on the north & south shores. Nothing beats a great day at a beach near Boston!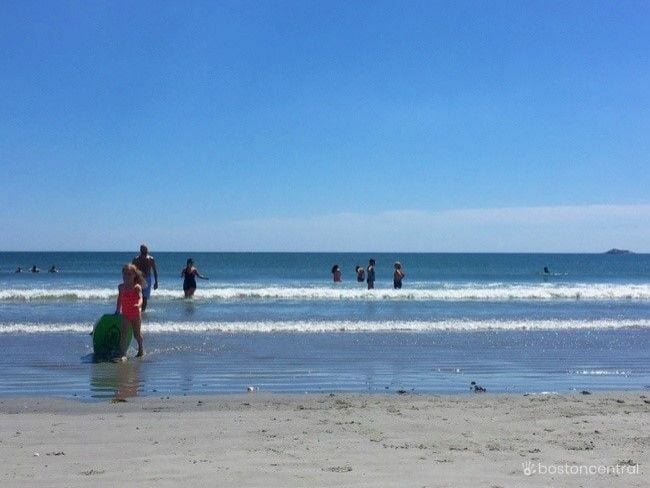 During the winter, the world is your oyster with lots of outdoor ice skating venues, plus there over 30 ski resorts near Boston within just a 1-3 hour drive.
There are lots of quadrants of Boston to explore. Find out more about things you can do near Boston University, check out some things to do near Northeastern University, hop on the Commuter Rail to find some fun things to do near Brandeis University, take a trip up the red line to check out some things to experience near Tufts University, or head out to Chestnut Hill to see what you can do near Boston College in our handy guides.
In addition, there are many cool things to do for young adults in Boston, so whether you are celebrating the end of a work week or the end of midterm exams, weekends are brimming with promise for Boston's 20-something crowd.
For more ideas about things to do in Boston, visit our insider guides and our Boston events calendar to stay in the know.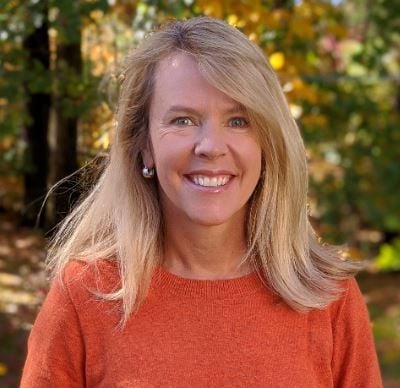 Stacey Sao has been the Managing Director of the family-friendly events and activities website, BostonCentral for almost 20 years. She continues to enjoy discovering and exploring new places to visit in the Greater Boston area.