Boston Beer Gardens & Outdoor Gathering Spaces
Cool Outdoor Places to Hang out with Friends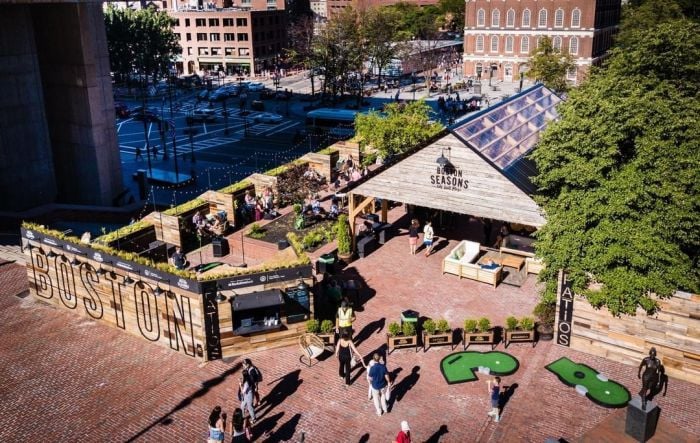 Beer Gardens to Visit in Boston This Summer
Trillium Beer Garden
Outdoor beer gardens have taken the city by storm lately, and Trillium Beer Garden on the Rose Kennedy Greenway is a super cool place to mingle with other young professionals in the city. Happy hours here quite popular and people line up and are very willing to wait awhile to get inside the fences.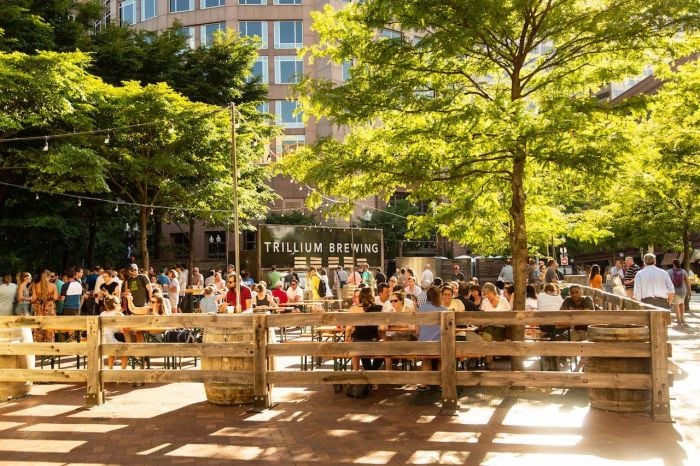 During spring 2022, Trillium Brewing Company will be hosting two weekend pop-ups ahead of their regular season on The Greenway. Mark your calendars for St. Patrick's Day Weekend where Trillium Garden will be open 12p to 7p from Friday, March 18, to Sunday, March 20, and for Boston Marathon Weekend from 12p to 7p from Saturday, April 16, to Monday, April 18!
During the season, Food Trucks line up right nearby so you can grab a quick bite while you wait. Trillum actually has several locations - the Trillum Restaurant & Brewing Co. is a building tucked back one street off of Seaport Blvd. in Fort Point
The venue features a large patio & deck setup, as well as indoor seating for the cooler months. Another year-round, indoor-outdoor Trillium taproom is located in the Fenway.
Opening Day will be Thursday, April 21, 2022.
Trillium's drink offerings will be paired with some incredible partners from the Greenway's 2022 Food Truck Program. You'll find Burgundian on Thursdays, Revelry on Fridays, Dining Car on Saturdays, and Pennypackers on Sundays throughout the season!
Atlantic Avenue & High Street
Boston, MA
Opens for the season May 20, 2021

The Owl's Nest (The Esplanade)
The Esplanade location of Owls Nest Beer Garden is a perfect summer spot to hang after work, relax after a run, or catch up with friends.
Seasonally open Thursday - Sunday, visitors can enjoy lots of tunes, events, and food trucks, along with brews from Night Shift Brewery, and the breezes and excellent views of the Charles River. New this year, guests can also enjoy shuffleboard and pickleball courts as well.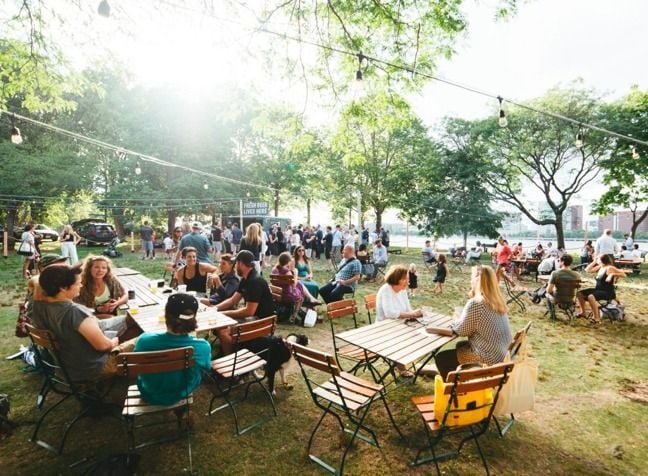 photo courtesy of Owl's Nest Beer Garden


3 locations:
*Charles River Esplanade Between Berkeley & Clarendon Streets along the Storrow Lagoon
*Herter Park on Soldier's Field Road in Allston
*Assembly Row between Foley Street and Revolution Drive (opening June 1)
Check it out Thursdays & Fridays from 4-10 p.m., Saturdays from noon-10 p.m., and Sundays from noon-6 p.m.


Cisco Brewery Beer Garden (Seaport District)
Nantucket's favorite brewery is popping up in Boston Seaport for the summer.
Head over to the Seaport District and you can enjoy a round at the Cisco Brewery Beer Garden showcasing an extensive portfolio of beers including favorites like Whale's Tale Pale Ale, Grey Lady Wheat Ale, Wandering Haze Hazy IPA and its seasonal Summer Rays Golden Ale, as well as hard ciders, wines, frosé and coolers.
New this year is a menu by local restaurant Rexicana Surf Cantina which will offer Caribbean and Central American cuisine. Food options include tacos, corn tortilla chips with freshly made dips, guacamole & salsas.
When the space opens, it tends to fill up quickly. Seating is limited to 90 minutes so there will be turnover, but best to plan accordingly. Guests can add there name & cell # to the waitlist on busy evenings and you'll be summoned when your table is ready.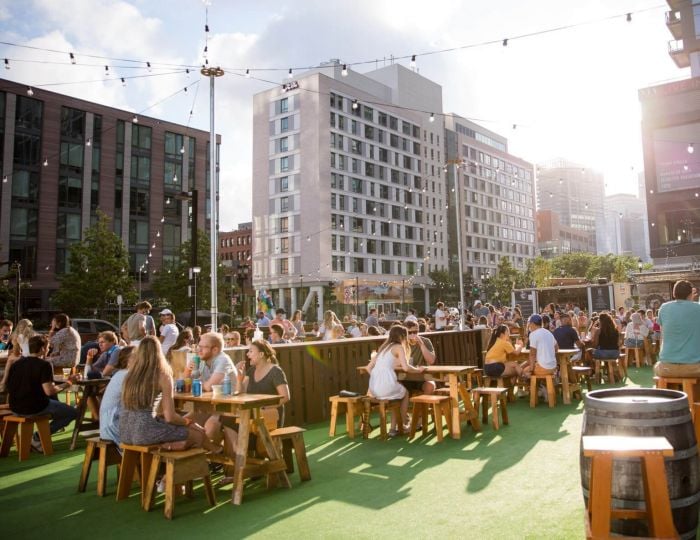 photo courtesy of Cisco Beer Garden

The expansive outdoor area is situated next to the Saturday pop-up farmers market, while the beer (and wine) garden is open six days per week. *Enjoy live music on Wednesdays & Thursdays.
Open: Check it out Tuesdays through Thursdays from 4-10 p.m., Fridays from 3-11 p.m., Saturdays from noon-11 p.m., and Sundays from noon-10 p.m.

65 Northern Ave
Boston, MA 02210


City Winery on the Greenway (Boston)
City Winery has a secondary location on the Rose Kennedy Greenway right across the street from South Station.
This urban, wine garden oasis is conveniently located at Dewey Square, which is one of the most picturesque sections of downtown Boston. The wine garden is a fun and friendly destination for all to gather, play and unwind.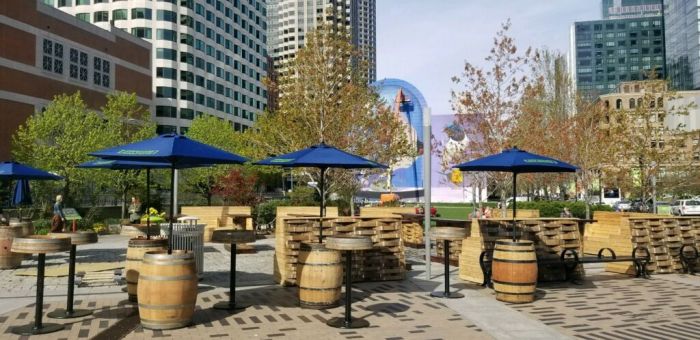 photo courtesy of City Winery

Open May 1, 2021

The Greenway / Dewey Square
Atlantic Ave, Boston, MA 02111


The Anchor (Charlestown)
Finally, you can enjoy some fun outdoor games, harbor views and brews at The Anchor, in Charlestown. The Anchor is an all-ages gathering space that is complemented by live music programming, public art, and backyard games.
Indulge in a finely curated collection of local and international brews, as well as a robust selection of wines, sangria and bubbly. Espresso, coffees, teas, freshly squeezed lemonades are also available for refreshment.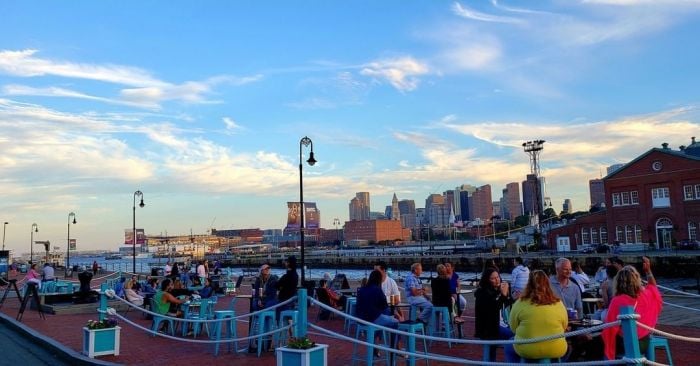 photo courtesy of The Anchor

Open: Seasonal Hours:
Monday - Thursday: 4:00pm-11:00pm
Friday - Sunday: 11:00am-11:00pm


The Lawn on D
The Lawn on D is a park and playground oasis for children and adults near the Boston convention center. The park features art installations, live music, very cool LED illuminated circular (think glowing) swings, inflatable maze and so much more.
The park attracts many families and young adults in the area due to its cool features, live music and seasonal festivals.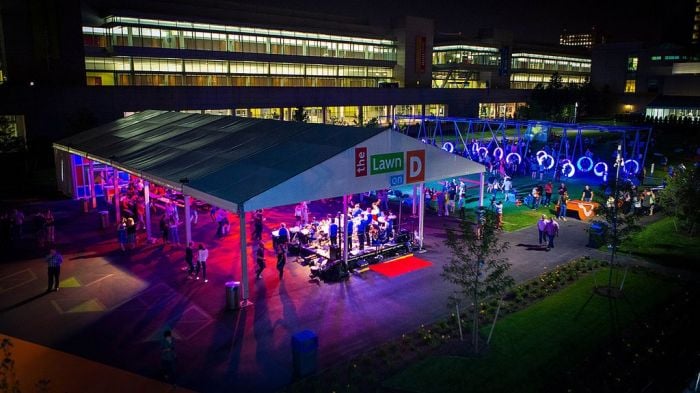 photo courtesy of The Lawn on D

Opening for the season May 19, 2022
420 D Street
Boston, MA 02210


Sam Adams R&D Taproom at Faneuil Hall (Downtown Boston)
Sam Adams Boston Taproom The Sam Adams Boston Taproom opened its doors on January 30, 2020 at 60 State Street steps away from the iconic Samuel Adams statue in Faneuil Hall. Hours: Sun - Wed: 2-8pm and Thurs - Sat: 12-8pm.
The taproom is 15,000 square feet consisting of 3 floors including our rooftop outdoor deck and our lower level featuring beer hall style tables perfect for larger groups.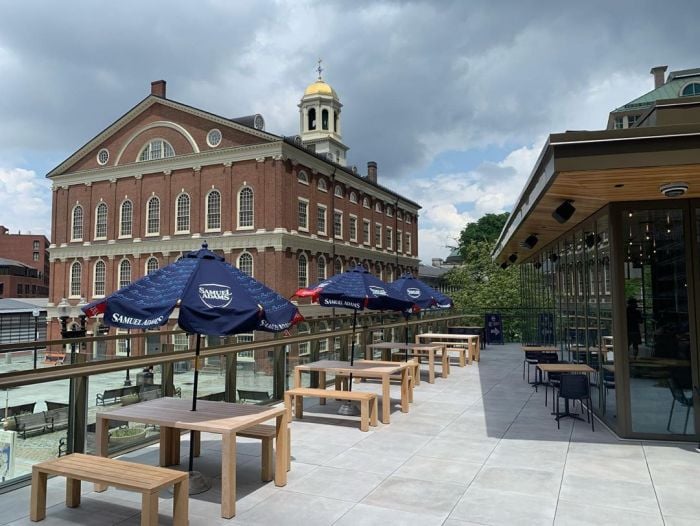 photo credit: The Boston Calendar
Check it out Wednesdays & Thursdays from 2-8pm, Fridays & Saturdays from 12 noon-8 p.m., and Sundays from 12 noon-6 p.m.

60 State Street
Boston, MA 02109


Over the Charles: Jack's Abby Rooftop Beer Garden - Boston
Over the Charles at the DoubleTree Suites by Hilton Boston/Cambridge is now partnering with Jack's Abby while offering such food options as Bavarian pretzel sticks, flatbreads, burgers, lobster rolls, and chocolate chip cookies (cocktails are also available as well).
The Framingham-based Jack's Abby is known in part for their German-style beers with an emphasis on lagers.
The bar is open Thursday, Friday, and Saturday evenings.
DoubleTree Suites by Hilton
400 Soldiers Field Road
Boston, MA, 02134.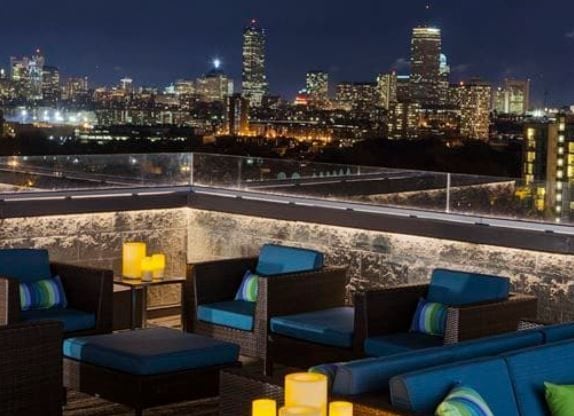 Rooftop at The Envoy Hotel
The Envoy's modern building, radiating light and glass is crowned by the Lookout Rooftop, a sleek rooftop bar in Boston. The panoramic views of the city skyline and Boston Harbor are unmatched and on par with the best rooftop venues in Boston. The beverage-only bar features unique house-made craft cocktails, microbrews, and wine by the glass collections.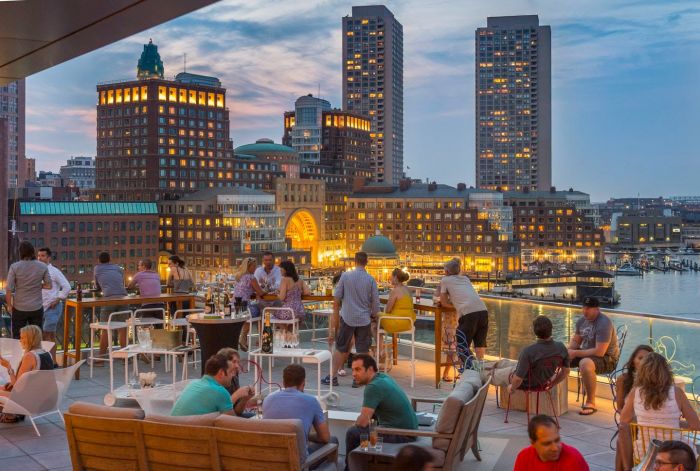 The Patios (Government Center - TBD for 2022)
The Patios presented by Berkshire Bank, is set atop City Hall Plaza overlooking Faneuil Hall. Fenced by an artful BOSTON sign, it's also become a great place for a local photo op.
The Patios debuted in May 2018 as a highly successful place making initiative and, with the help of Wachusett Brewing Company, a very popular foray into the outdoor beer garden trend.
Fan favorites like the Wachusett Brew Yard, Wag Wednesdays and putt-putt mini-golf, are sure to get Bostonians pumped for patio season.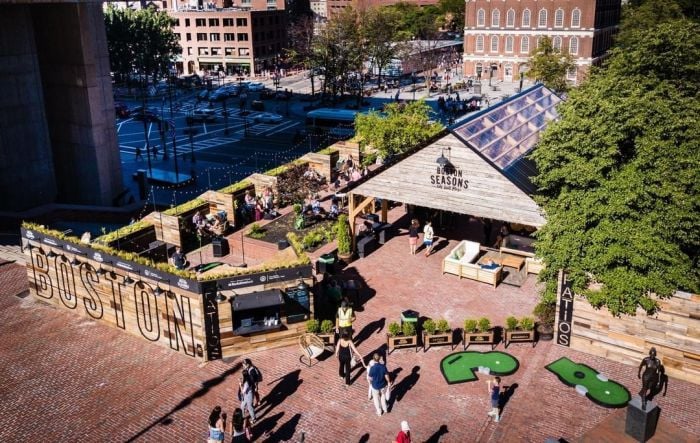 photo courtesy of The Patios

Boston is host to so many outdoor activities during the summer. It's cold so much of the year, that summer truly is the time to be outside. From free outdoor movies, to Boston Festivals, top notch farmer's markets and free summer concerts, you'll find a treasure trove of things to do in any Boston summer.
You can find lots more things to do in Boston during any season in our handy guide to the city. Stay in-the-know about family-friendly events in Boston all year round by subscribing to our free weekly events newsletter!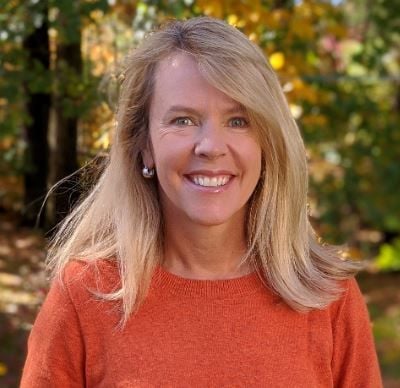 Stacey Sao has been the Managing Director of the family-friendly events and activities website, BostonCentral for over 20 years. She continues to enjoy discovering & exploring new places to visit in the Greater Boston area.