14 Boston Day Trips for Kids & Families to Explore
DayTrips for Boston Kids & Families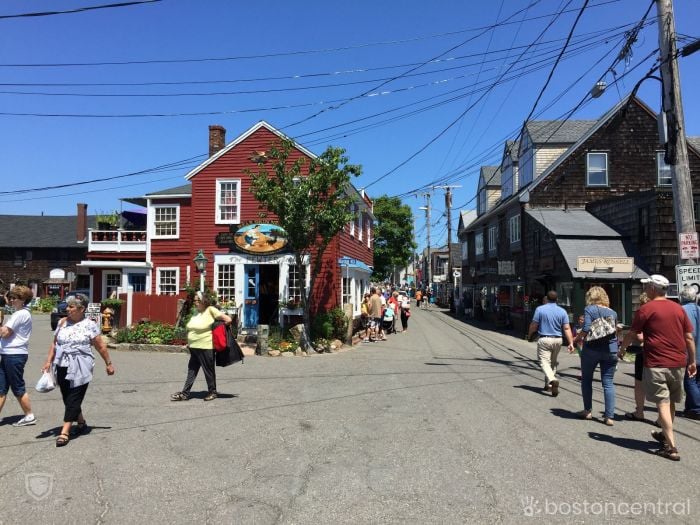 Summer is a fantastic time to explore places just quick drive away. While there are plenty of summer activities to experience in the Boston area, day trips can often be a very enjoyable diversion. When you need a change of scenery, New England is accessible enough venture out to explore new territory and return home in time to sleep in the comfort of your own home.
Daytrips North of Boston
Rockport, MA - Enjoy a leisurely day in this quaint, shoreline town. It's wonderful to stroll main street and Bear's Neck to poke around in all the unique stores. At the end of Bear's Neck is a rock jetty to walk out and relax on - catch a breeze and figure out where you'd like to eat.
Grab some seafood at Roy Moore's, a gourmet hot dog at Top Dog, followed by a delicious gelato or italian ice at Robin's Nest. There is also a small beach to splash around in with full restrooms. On the way out we always stop at Tucks for some candy for the ride home.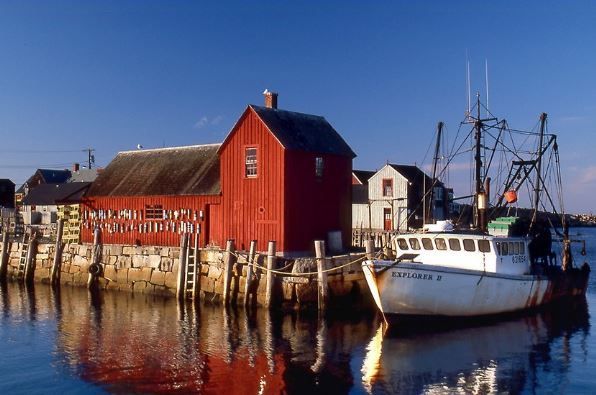 York, ME - Also just a short ride up the coast and less than two hours from Boston, York offers lots of options for families with kids to enjoy. Visit York's Wild Animal Kingdom for a day at the zoo, or the amusement park (or both!). It's fun to stroll down main street to grab a bite to eat or hit one of the candy stores as you make your way to the beach! The beach has invigorating water, decent waves, as well as a small arcade and a playground to enjoy.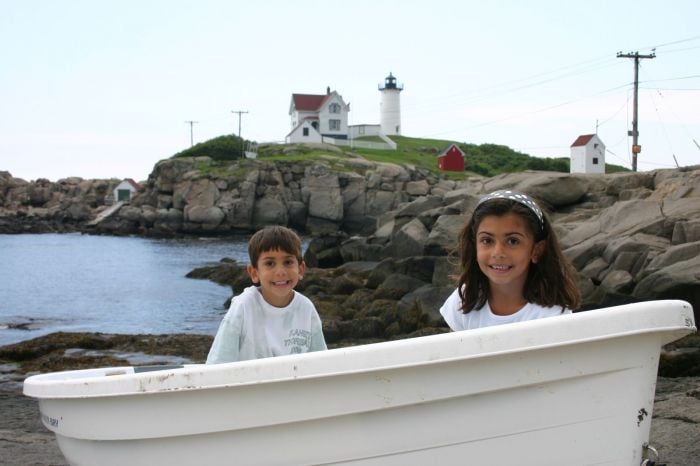 photo credit: BostonCentral
North Shore Beaches - Some of our favorites include and Crane Beach on the Crane Estate in Ipswich, Good Harbor Beach (great waves for boogies boarding) and Wingaersheek Beach (few waves and wonderful tidepools during low tide) in Gloucester. Salisbury Beach State Reservation is another great option and, (aside from Crane) the one that includes the most ample parking.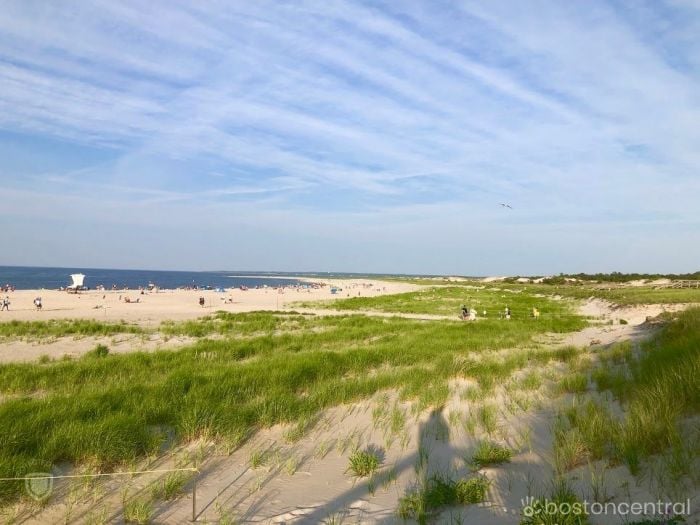 Portsmouth, NH - Explore the gardens and see live entertainment in Prescott Park, whoosh and splash at Water Country, or spend the day on an historic adventure in Portsmouth, a seacoast town that is closer than you'd expect - just on the other side of the New Hampshire border.


Daytrips South of Boston
Providence, RI - Visit the Providence Children's Museum, or the Roger Williams Zoo & Park. For a fun and memorable evening activity, try to time your visit with the Waterfire Providence schedule.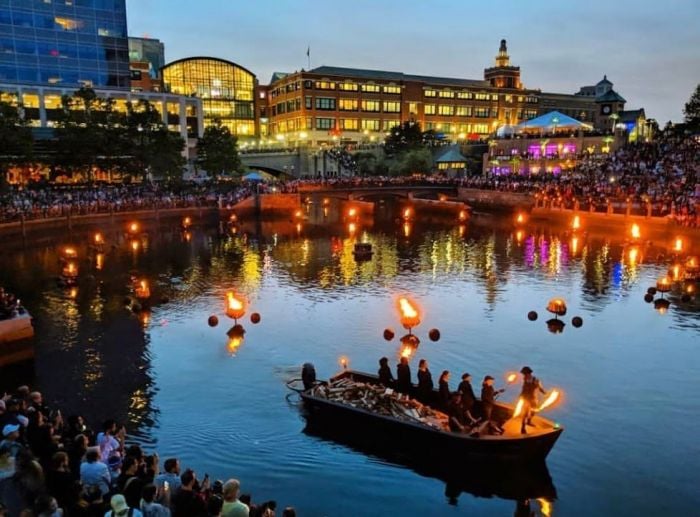 South Shore Beaches - Across the street from Nantasket Beach in Hull, save time for a ride Paragon Carousel and visit the Paragon Park Museum to relive the amusement park's glory days as a playground for the rich and famous. A visit to Farfar's Danish Ice Cream or Scoops is always fun after a day at Duxbury Beach.
Plimoth Plantation - The historical village and costumed interpreters of Plimoth Plantation bring the stories of the Native Wampanoag people and Colonial English Pilgrims of 17th-century Plimoth Colony to life.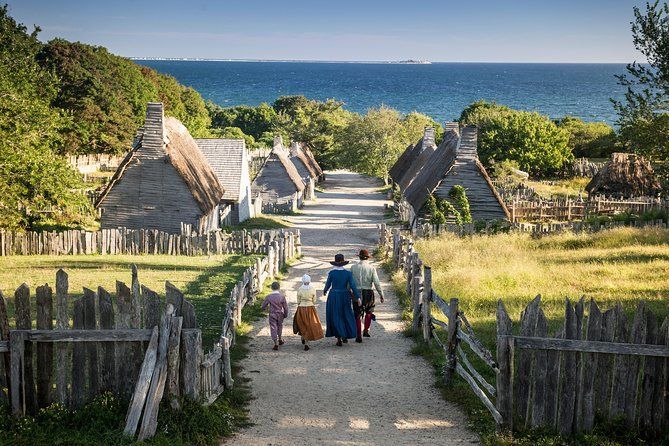 photo courtesy of Plimoth Plantation


Battleship Cove, Fall River - Explore a submarine, battleship, and destroyer at Battleship Cove; see the exhibits at the National PT Boat Museum or the National Destroyermen's Museum. Consider starting your day of deliciously at Alice's Diner for top-notch diner food.


Daytrips West of Boston
Purgatory Chasm - This unique natural landmark, Purgatory Chasm is different than any other state park around. Instead of just walking through the woods, it's about climbing rocks big and small. Lots of free parking. Grills and picnic tables are available (bring lunch!), bathrooms, and terrific playground for the little ones. It's a great adventure.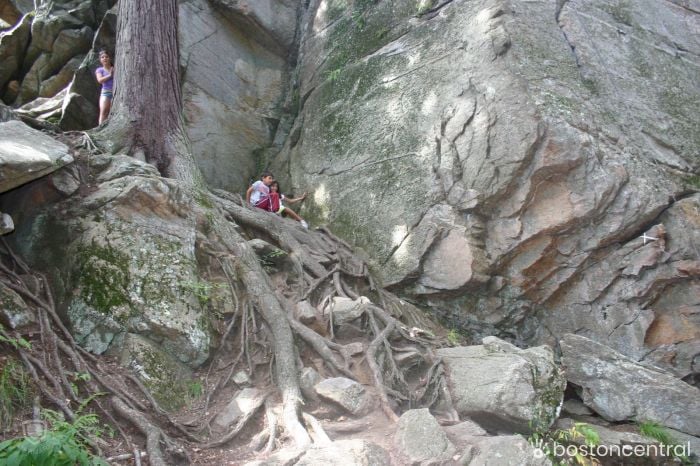 EcoTarium, Worcester - The EcoTarium is a 3 story indoor/outdoor museum that offers a chance to walk through the treetops, take a thrilling multimedia journey through the galaxy in the digital planetarium, meet wildlife, stroll nature trails, ride a narrow-gauge railroad, and get hands-on with lots of indoor family-friendly exhibits.


Old Sturbridge Village - A living history museum, Old Sturbridge Village depicts early New England life from 1790-1840 with historians in costume, antique buildings, water-powered mills and a working farm.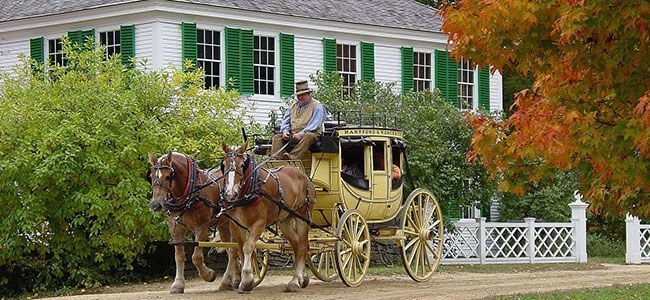 Eric Carle Museum of Picture Book Art, Amherst - The Eric Carle Museum of Picture Book Art is a bright and colorful museum that celebrates picture books and picture book illustrations from around the world. The Museum has a robust schedule of events and programs for families, including frequent opportunities for kids to meet their favorite authors. Bring a picnic lunch to enjoy on the lawn, or try one of the excellent restaurants in downtown Amherst.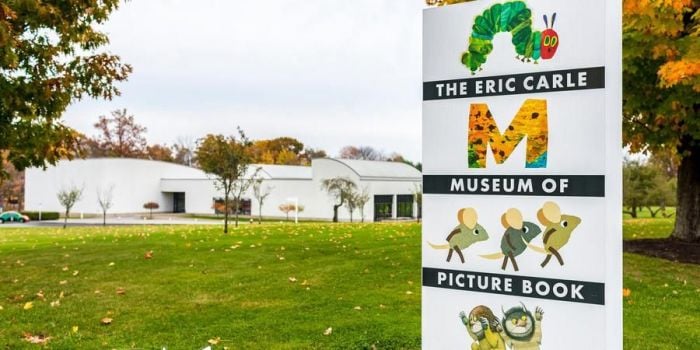 Southwick's Wild Animal Zoo - Privately owned and maintained, Southwick's Zoo has the largest collection of animals and endangered species. One of the nicest zoos in the region. A handful of carnival rides are available, too. The zoo offers great bird and animal shows, a petting zoo and a 35-acre walk through a deer forest where you come in direct contact with and feed the animals.
Springfield, MA - This western gem is home to some excellent museums, a zoo, the Yankee Candle Flagship store, and the Basketball Hall of Fame. Springfield is also the birthplace of Dr. Seuss, and there is a fun sculpture park that you can visit for memorable photo-ops. Of course for the thrill seeker, Six Flags New England (and splashy Hurricane Harbor) is right there in nearby Agawam.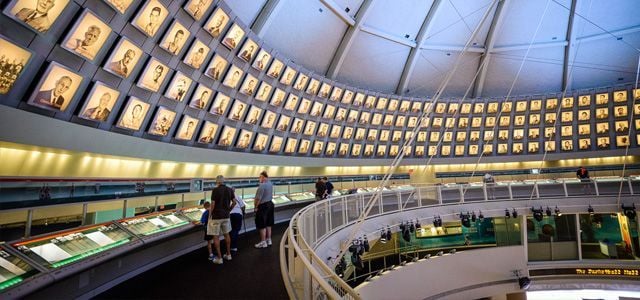 Mass State Parks - Download a (free) kids' Park Passport and visit any of the 76 participating Massachusetts State Parks, including Bradley Palmer, Walden Pond, Carson Beach, Horseneck Beach and Breakheart Reservation.
Find more ideas for great Daytrips from Boston in our handy Boston Daytrips guide. Some other fun summer adventures might include a visit to World's End in Hingham, a daytrip to Halibut Point State Park in Rockport, enjoy some summer fun at Stage Fort Park in Gloucester, Castle Island in South Boston, or Tower Hill Botanical in Boylston.
If you are up for an overnight adventure with young children, take a look at our insider's guide to visiting Storyland, NH. You'll find lots of helpful suggestions, and strategies to make your visit the best it can be.
In addition, you can find lots of family-friendly Boston events each week on the BostonCentral calendar and our popular things to do this week newsletter.