August Events in Boston
What to do in Boston in August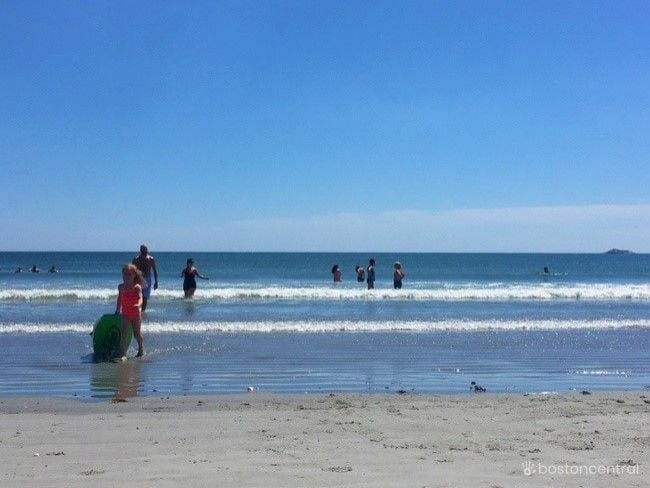 Things to do In Boston in August 2019
The days might be getting shorter but the list of things to do in Boston In August is as long as ever. Check out our robust list of festivals, feasts, concerts, best events and things to do in Beantown throughout the month of August.
Pack up the beach bag and find exactly what you are hoping for at one of Boston's best beaches. Whether you either a quiet getaway, active beach destination, rocky shores or soft sandy beaches, Massachusetts's coastline has something for everyone.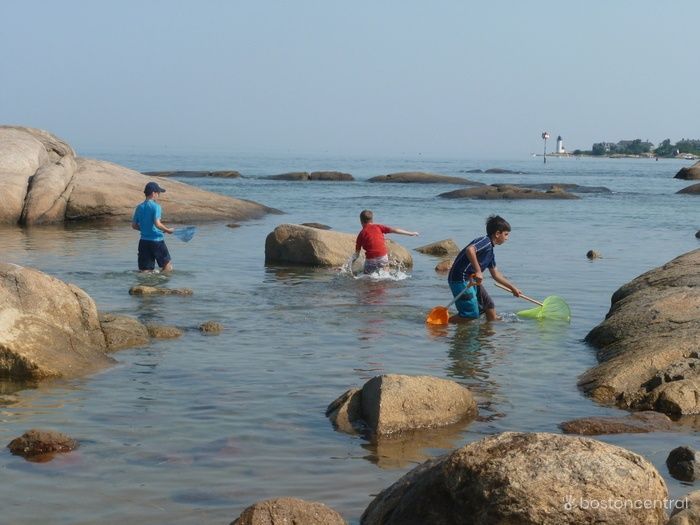 Spend a day on the water with your eyes peeled for wealth of whale species and other sea life while on a Whale Watching tour. There are a number of reputable tour operators right in the city that can take you out to find whales on a 3 hour tour.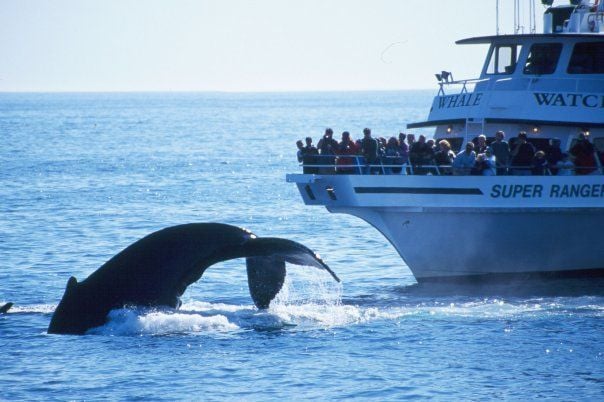 Join in on one of Boston's popular free summer outings, Commonwealth Shakespeare Company's "Free Shakespeare On The Common" as it continues it's seasonal tradition for the 24th year with William Shakespeare's 'Cymbeline'. Bring along a blanket or beach chair, and a picnic, and get ready to enjoy a magical evening of free theater under the stars.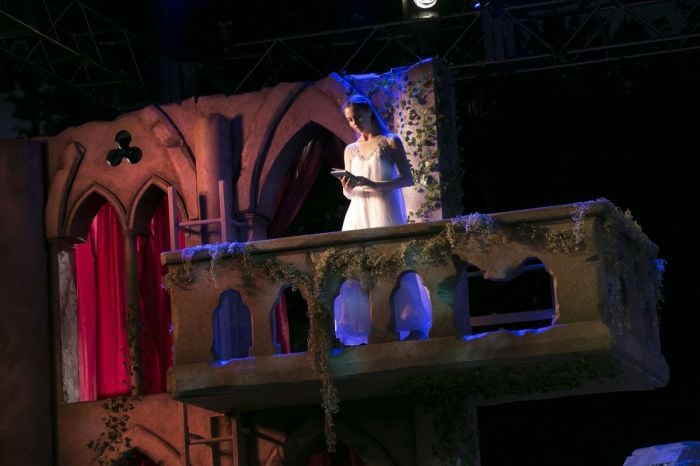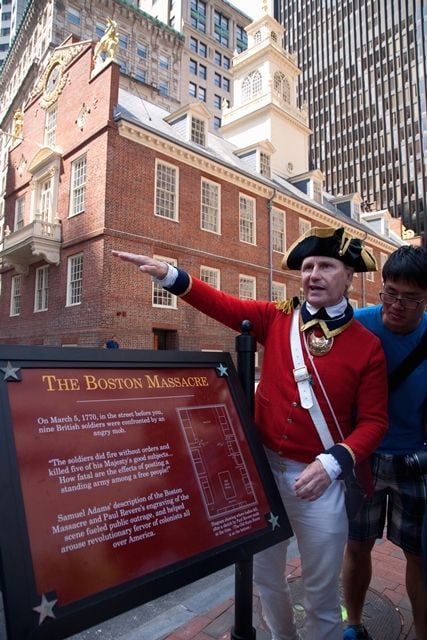 Hop on the Freedom Trail for an unforgettable walk through history as you follow the famous red brick path to 16 historic sites through Boston's most historically well known neighborhoods.
Guided tours are offered at the Boston Common Visitors Center. Self guided tours are also popular so you can go at your own pace. You can choose take on the entire 2.5 mile trail, or you can break it up into pieces for a more leisurely affair.
Sometimes it's actually fun to reverse the tour by starting at Bunker Hill Monument and work your way back into the city - or you can certainly pick up the red brinck sidewalk trail anywhere along the route to see where it takes you.
In addition to learning a lot of about the history or Boston and it's historic landmarks, you'll have a chance to enjoy lots of other attractions along the way, including the cool breezes of the waterfront, and even a refreshing ferry ride back to Atlantic Wharf from Charlestown.
Tap into your rustic side with a family adventure with the Massachusetts Audobon Society Family Camp Out. Introduce the youngest family members to camping in this controlled enironment that makes it easy for parents to make this fun dream a reality.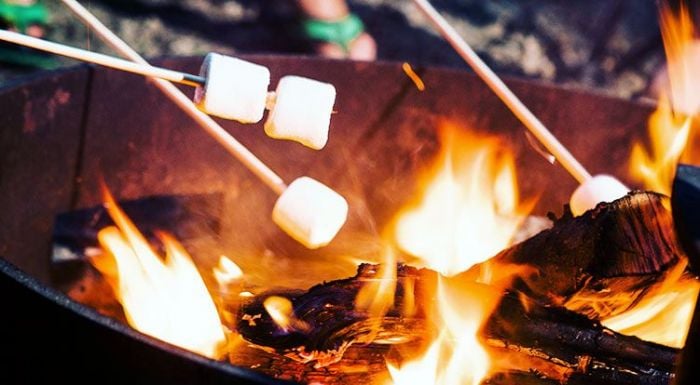 Summer Outdoor Movies
Catch a movie under the stars! Boston features a number of fun summer movie nights, thoughout the summer. Peruse our guide to Boston Outdoor Summer Movies for a list of venues that feature outdoor movies. It's a fun way to spend a hot summer evening with friends and family.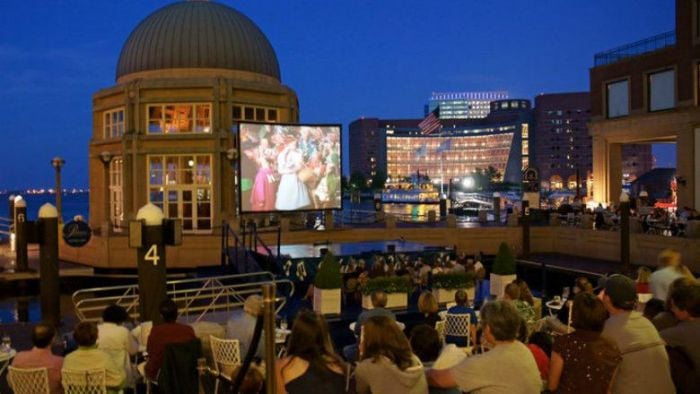 Go Sailing
Boston features several community sailing venues right in the city. Community Boating & Sailing (CBI) is located along the Charles River Esplanade and offers sailing lessons, boat rentals. paddleboarding, kayaks and windsurfing equipment. Courageous Sailing Center is located in Charlestown near the USS Constitution Museum, and offers sailing opportunities in Boston Harbor. Jamaica Pond in Jamica Plain also offers sailing lessons for all ages and rowboats, and small sailing vessels to rent.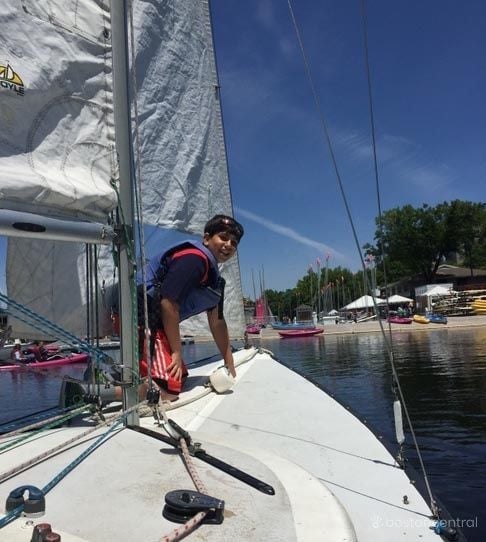 Cool off in a Splash Pad or Wading Pool
Seek out the best places in Boston to cool off during the hottest month of the year. From water parks to splash pads, Boston offers plenty of cooling water fun for families. Cool Off at a Water Park or Splash Pad or Pool for a splashing good time.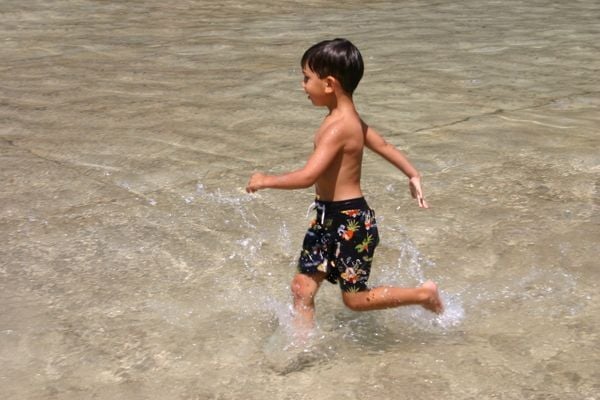 Watch Fireworks
Find out where they'll be shooting fireworks displays near you in MA for 2019 by date. Even in August, some localities (like Salisbury & Boston) feature late summer displays. We've got Boston Fireworks listed by date and Fireworks Near Boston listed by town for your convenience.
Take a Relaxing Swan Boat Ride
Paddle around on the gracious Swan Boats in Boston's Public Garden. This is a fun, short, leisurely activity that is an inexpensive way to create a true Boston memory. If you have visitors in from out of town, this is a lovely outing to share with them.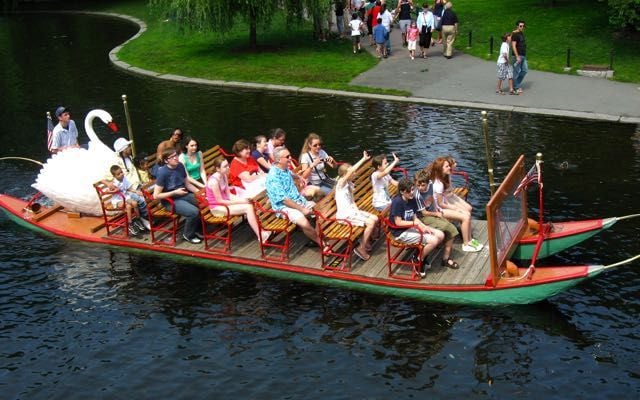 See a Red Sox Game at Fenway Park
Take in a game at one of America's most beloved ballparks, Fenway Park and cheer the Red Sox on to victory! From the quintessential Green Monster, pesky's pole, belting out Sweet Caroline in the 7th inning stretch, to the right field manual scoreboard, it is always a great day at Fenway.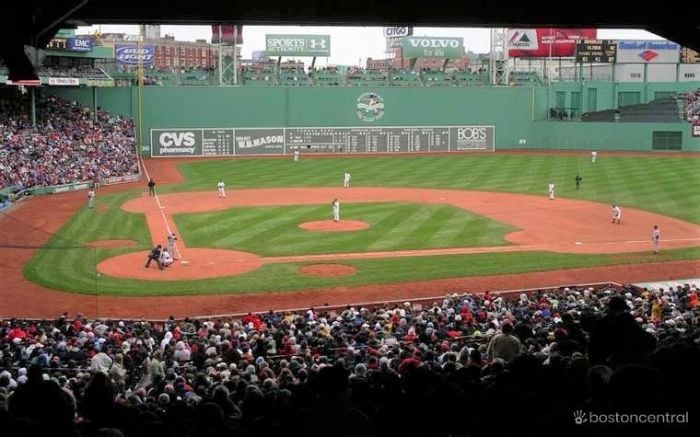 Test your Skills at Red Sox Showcase
The Red Sox are "Calling All Kids" this summer, so stop by Faneuil Marketplace's South Market Building on Saturday, August 11 from 10am-2pm for the return of the "Red Sox Showcase" mobile truck and test your baseball skills. Don't forget to stop by the Green Monster Selfie Station for an extra special momento.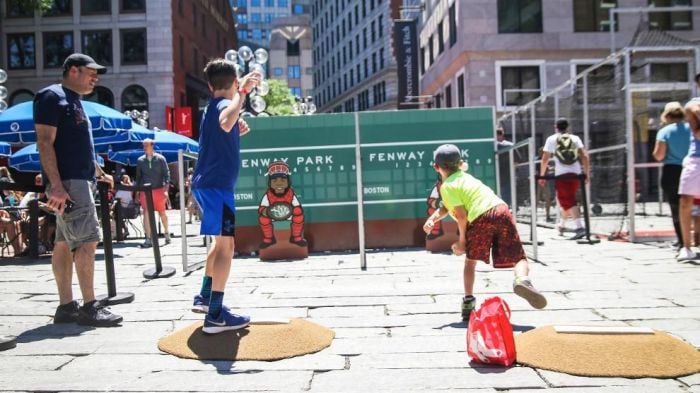 Feasts and Festivals
Stroll though the the beautifully decorated streets of Saint Anthony's Feast, sampling the best Italian street foods from sausage peppers & onion, quahog clams, calamari, lots of pizza, to pasta specialties. Finish off the day with a sweet treat of zeppole, cannolis and gelato or why not a sampling of all of them! Don't forget to browse the wide selection of souvenirs and mementos which are sure to please.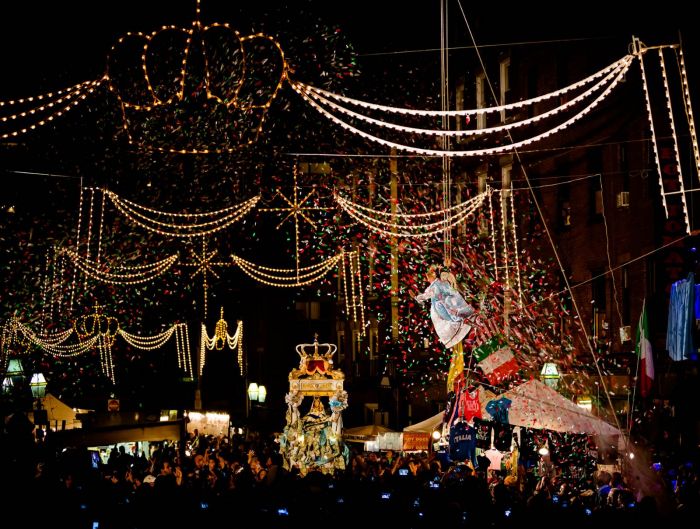 Photo Credit: Matt Conti
Gloucester Waterfront Festival
Bring your appetite and fervor for fun to the Annual Gloucester Waterfront Festival Visit over 200 Juried Artisans, Craftspeople, Food Vendors, Authors and Musicians from throughout the United States. Sample an array of gourmet delights or enjoy traditional fair favorites at the food court. As an added bonus, car fans can peruse the more than 75 antique cars that North Shore Car Club will display.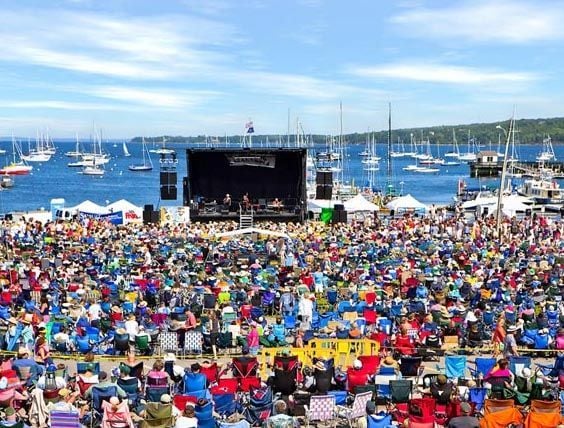 Dress up as your favorite superhero and fly by
2019 Comic Con Fan Expo
at Boston Convention and Exhibition Center (BCEC).
Get ready for tons of fun at the iconic Bolton Fair! Held over 3 days on 53 acres of beautiful grounds, the Bolton Fair is the quintessential New England Fair with old fashion fun for the entire family. The Fair is where friends, agriculture, education and creativity unite.
Dont miss the Fisherman's Feast, The Fisherman Feast is a 4 day event being held from 15th August to 18th August 2019 at the Boston's historic in the great City of Boston. This event showcases products like the bandstand and vendors selling food like Italian sausages, calamari, pizza, pasta and much more and as well as crafts.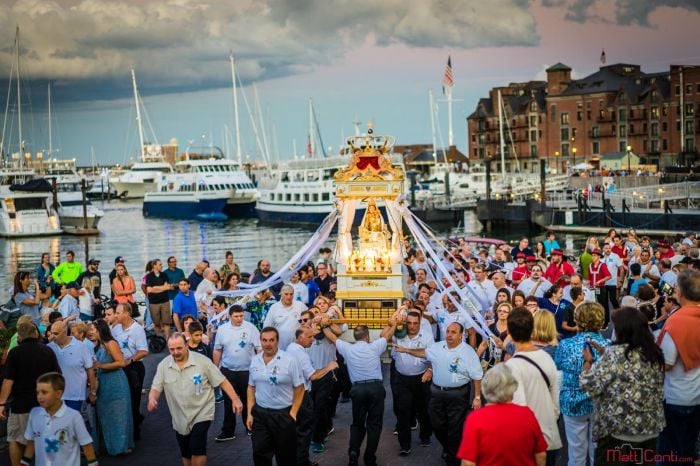 Photo Credit: Matt Conti
Gather at the Boston Green Fest music and art festival. Browse the tables of over 150 exhibitors and vendors, enjoy more than 80 live performances on the solar stage, marvel at EcoArt and EcoFashion and more! On this day, events are held to demonstrate the importance of environmental protection. August 16th - 18th Rose Kennedy Greenway
Help celebrate the harvest and the moon as symbols of prosperity, happiness and unity in Asian culture at the 2019 Quincy August Moon Festival. Enjoy a community event filled with vendors, food trucks, games, and activities for children, and performances throughout the day.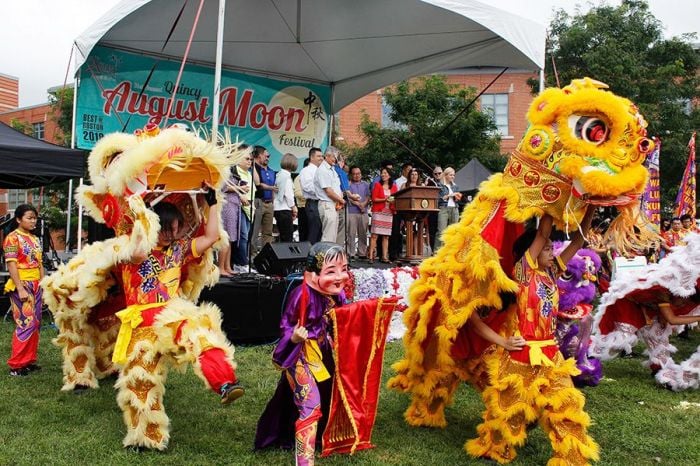 Relax and enjoy some of the best singers you'll ever hear at Boston's Gospelfest. New England's largest Gospel music celebration and is free and open to all. Enjoy a blend of contemporary and traditional gospel melodies as GospelFest showcases national and local talent. August 11th 5-8pm City Hall Plaza 1 City Hall Plaza Boston, MA
Visit the popular annual St. Agrippina di Mineo Feast and Procession in the North End. Activities include a procession, family oriented games, music, food and fun for all ages.
Celebrate the Madonna Della Cava Feast held in the second week of each August. The event coincides with the festival held in Pietraperzia, Sicily and includes three days of entertainment and fun with live enterainment, great food vendors, rides and games.
Join the festivities for four days at St. Lucy's Feast! The celebration begins Thursday evening at the end of August with the Feast of Santa Lucia, and continues all weekend with the Feast of Saint Anthony on Friday, Saturday & Sunday.
Boston Summer Concerts
Tap your toes and move to the beat as you enjoy the good vibes at any of Boston's wide array of free Summer Concerts.
Gather the family as The Boston Landmarks Orchestra performs free summer evening concerts at the Hatch Shell on Wednesday nights at 7:00pm. Bring a chair or blanket with a picnic and enjoy the tradition of symphonic musical entertainment.
Enjoy outdoor concerts in the McKim Courtyard of the Boston Public Library. There is something for everyone in the family to enjoy with music ranging from jazz to classical, folk and they all are free. Concerts move indoor to Rabb Hall in case of bad weather.
Experience "Summer in the City" with music. The Berklee College of Music hosts tons of outdoor concerts that take place all over the city during the summer months. Sway to the music as well as the breeze as the wide variety of music flows through the evening air.
Here's a rundown of where and when to look for Berklee Summer Concerts:
Atlantic Wharf (South Boston Waterfront) - Thursdays @ 12 noonBoston Public
Library (Copley Square, Back Bay) - Wednesdays @ 6pm
Brewer Fountain Plaza (Boston Common) - Most weekdays @ 12 noon
Charlestown Navy Yard (1 Constitution Road) - Thursdays @ 6pm,
Harvard Square near Club Passim (Cambridge) - Thursdays @ 5:30
Harvard Longwood Campus, Medical School Quad (Fenway's Area) - Weds @ 12:30pm
Institute of Contemporary Art (South Boston Waterfront) - Thursdays @ 6pm
Kendall Plaza (Cambridge, btwn Boston Marriott Cambridge Hotel and Kendall T station) - Thursdays @ 5pm
Kendall Square (300 Athenaeum Street, Cambridge) - Thursdays @ 12 noon
Prudential Center Courtyard (Back Bay) - Thursdays @ 5pm
Go Blueberry Picking
With the heat of summer upon us, there is no better and more refreshing way to keep the kids entertained than fruit picking. It's the perfect season for picking fresh and juicy blueberries. A trip to the farm is the perfect way to show kids where their food comes from, while keeping them active and engaged. Check out our guide to Blueberry Picking Near Boston for some great spots to Pick Your Own Blueberries with the kids this summer.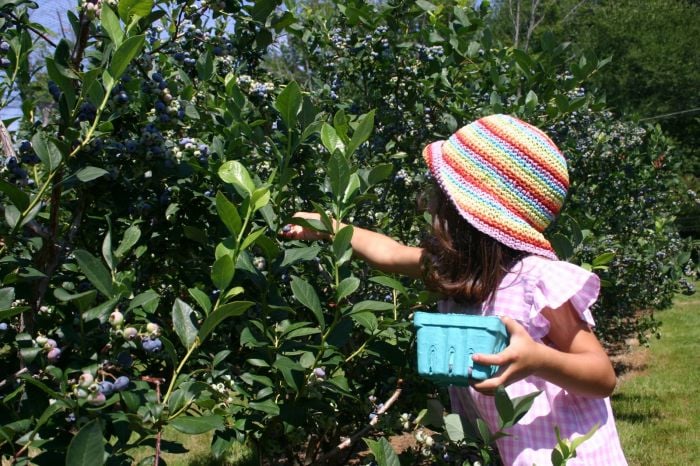 Labor Day Fireworks - Illuminate the Harbor
Celebrate the start of Fall and Labor Day with a fireworks display at lluminate the Harbor - Fireworks Battle of the Barges. Bask in the delight of a fireworks "Battle" lighting up the night sky over Boston Harbor. Best places to view: Christopher Columbus Park, North End, Piers Park, East Boston Fan Pier, and the Seaport District.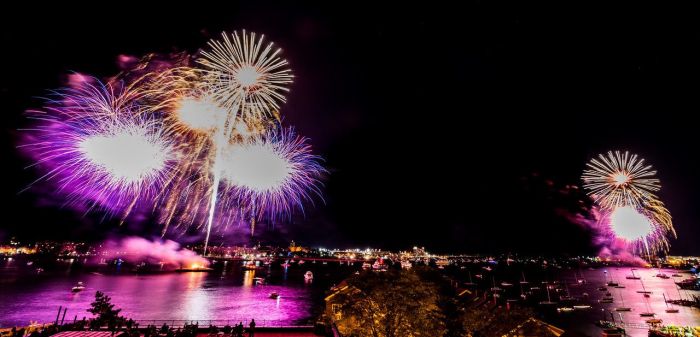 Sponsored annually by Boston Harbor Now, fireworks launched from competing barges anchored off the North End and Seaport light up the sky over Boston Harbor to celebrate Labor Day Weekend and the beginning of fall.
Find more things to do next month in our September events in Boston guide.