Top September Events in Boston and Beyond 2024
What to do in Boston in September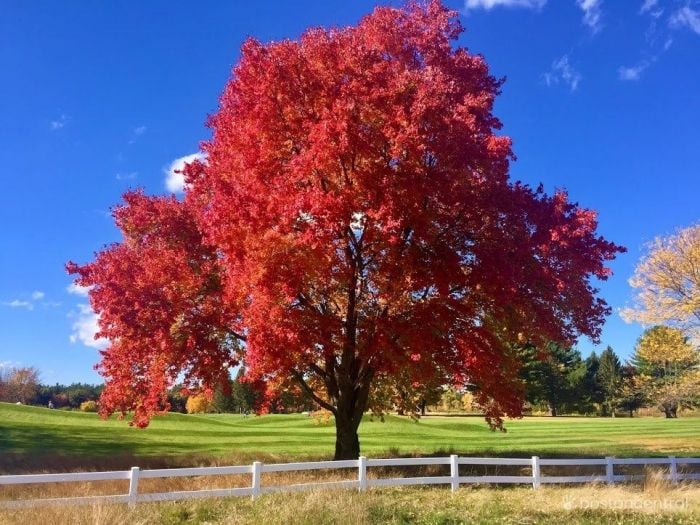 Things to Do in Boston in September 2024
Summer might be winding down, but Boston shows no sign of easing up in the month of September.
The school year begins and Boston shines brighter than ever while bustling with festivals and celebrations to satisfy every taste. There is also Fall foliage to admire, fitness events, hobby events and a plethora of fun and oftentimes free things to do. September is full of events guaranteed to offer a memorable start to the Fall season!
SoWa Open Market
Stroll along through the Boston's SoWa Open Market as it continues its season gathering local artists, farmers, chefs, brewers and musicians every weekend all the way through the month of October.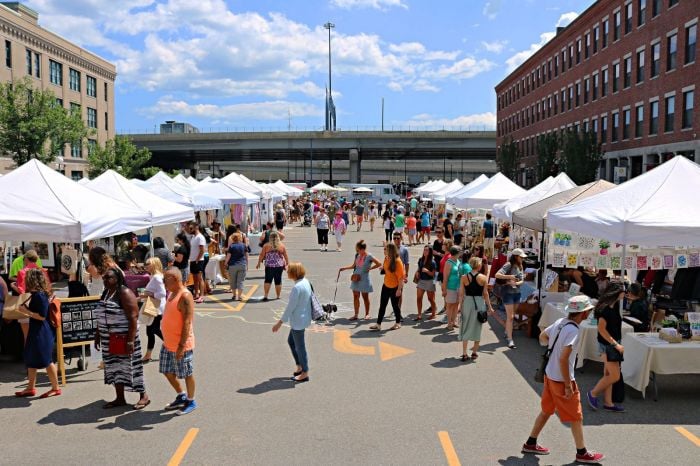 Pick Your Own Apples
It's apple picking time! Head to local farm for pick-your-own variety of fun and deliciousness. Apples raspberries and pears and more. Visit their on site farm markets for specialty items and baked goods to satisfy your farm fresh cravings.
Visit our guide to the best places for apple picking near Boston to get some ideas where to go to enjoy this fun fall outing.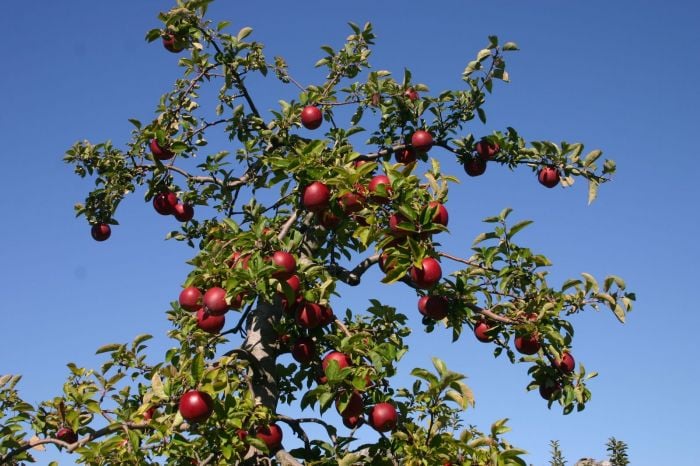 Introducing your family to gardening through pick-your-own farm locations is a great way to get everyone in touch with nature and to value our locally grown foods. Check out some of these great local farms which also feature playgrounds and this list of must-visit corn mazes for continued family fun.
Boston Arts Festival
Make a day of it at the annual Boston Arts Festival. The celebration kicks off Boston's Arts Open Studios season, and features more than 70 juried local visual artists and craftspeople, plus local musicians performing on the Waterfront Stage. The free and inviting event brings over 50,000 visitors to Christopher Columbus Waterfront Park.
Cambridge Arts Festival
Stop by the Cambridge Carnival for a day loaded with fun! Cambridge's largest street festival features a grand costume parade as masqueraders dazzle the streets in striking handmade costumes. The festival runs along Mass Ave between Central and Kendall Squares.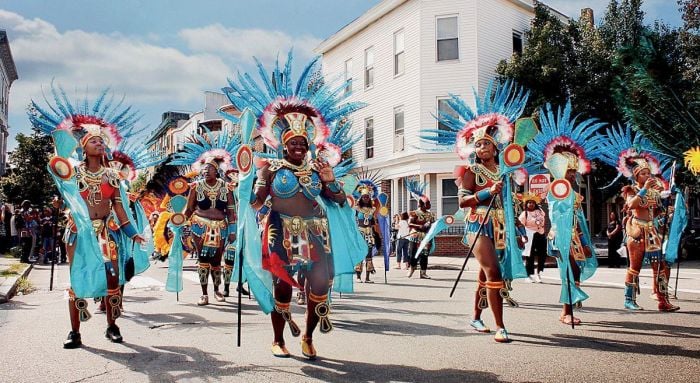 Join independent game developers, hobbyists, and fans at a Gaming Festival! Play digital games, tabletop games, and role-playing games at Boston FIGfest. The celebration is moving to the Harvard Athletic Complex to accommodate for an even more expansive Festival.
Attend the South Boston Street Festival and enjoy two stages of live entertainment and more than 100 vendors take over East Broadway between I and L streets.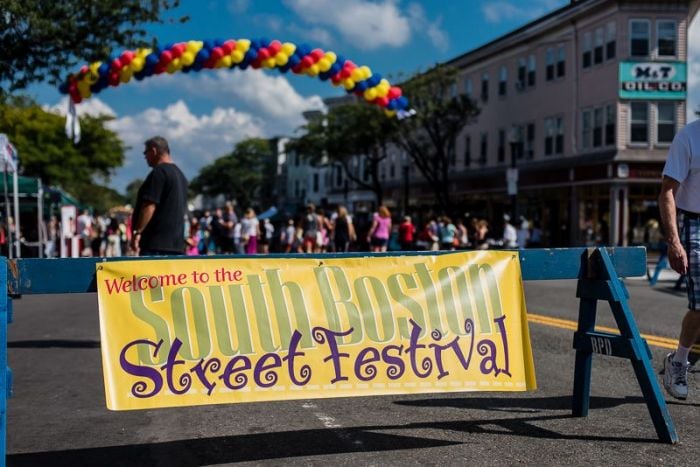 Get your Irish on at the South Shore Shamrock Fest featuring Irish and Irish-American performers onstage, plus family entertainment and vendors in Marshfield.
Porchfest
Get serenaded walking through the streets of Roslindale's porchfest. Enjoy this low key family-friendly, alcohol-free version of this decentralized music festival that welcomes over 100 acts to 70 locations in the neighborhood.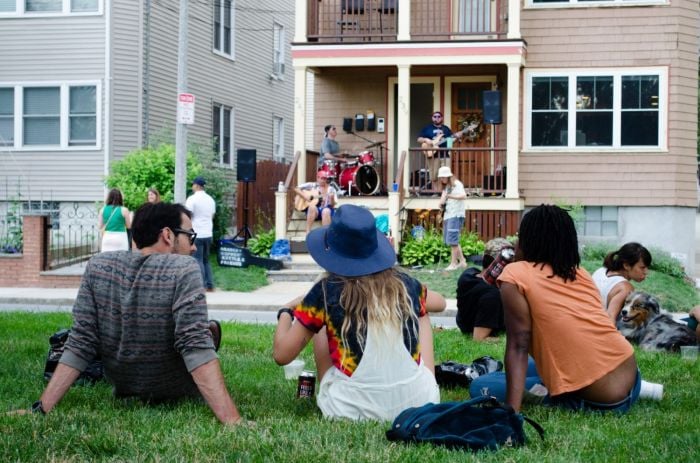 Photo courtesy of WBUR
Join the the biggest back-to-school bash in the region with a visit to College Fest at Fenway Park! College students are welcome to spend the day at Fenway Park free of charge, grab some free swag from local vendors and enjoy a vaiety of live local music.
Somerville Fluff Festival
Celebrate the 101st anniversary of Fluff at the Somerville summer Fluff Festival Union Square. The event celebrates the anniversary of the invention of marshmallow Fluff by Archibald Query right in Somerville in 1917. This year's 13th annual festival will feature musical performances, a cooking contest, Fluff-themed games, and Fluff treats of every sort.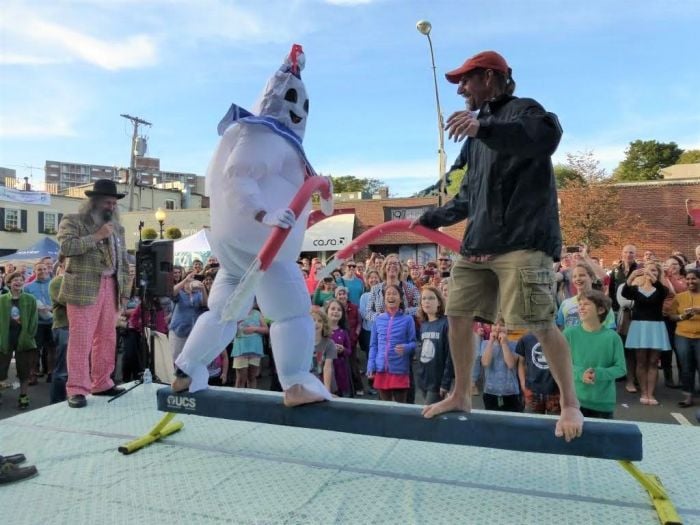 Celebrate everything " Made in Boston" at the Boston Local Food Festival. The free outdoor festival on the Greenway showcases farmers, local restaurants, food trucks, specialty food chefs and fisherman. Enjoy an array of chef demonstrations, a seafood contests, live music, and much more.
Celebrate everyone's best friend at the Greenway's North End Park at the Greenway Carnival of Dogs with a variety of dog-friendly vendors and activities, including adoption services, treats and toys.
Open Newbury Street
Open Newbury Street continues this year over a series of Sundays this summer. From 10:00 a.m. to 6:00p.m. on three summer Sundays, Newbury Street becomes a pedestrian-only walkway, closing to vehicles to allow pedestrians the opportunity use the full width of the street from Arlington Street to Massachusetts Avenue.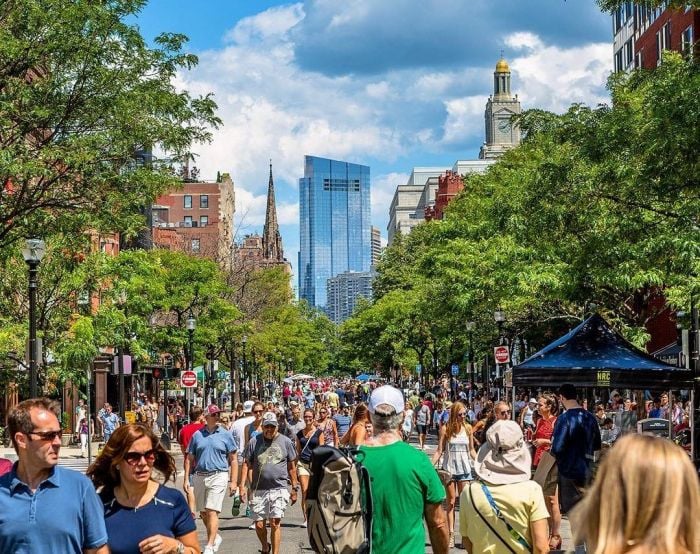 Photo Credit: @mikediskin
Put on your dancing shoes and let everyone see your moves at Let's Dance Boston. Guaranteed to be fun, this free, five-day dance and live music extravaganza takes place at Dewey Square Park on The Greenway.
Each event features a different style of dance along with a live bands. Enjoy a 45-minute free dance lesson taught by professional teachers in the dance style of the evening with a dance party with live entertainment to close out the evening.
Davis Mega Farm Festival & Corn Maze
Fall in New England means corn mazes and hayrides and outdoor fun. Flaunt your navigation skills as you maneuver your way through an intricate corn maze. Other activities include knocker soccer and quad carts to corn cannons and archery tag; OR you can simply sit back, relax and listen to some live music, Davis Mega Farm Festival is a fun, seasonal outing for the entire family!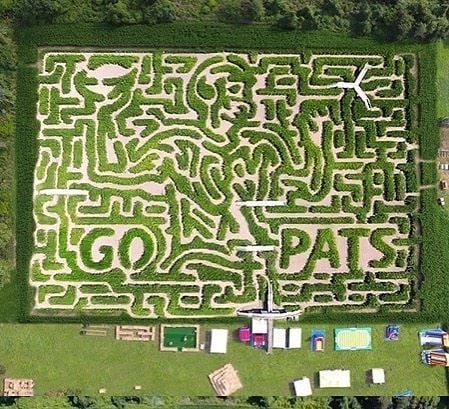 Photo courtesy of Davis Farm Mega Maze
Revels RiverSing
Raise your voice in song as Revels waves goodbye to summer and welcomes in the fall at this free family-friendly Equinox celebration at the Herter Park Amphitheater in Allston! Enjoy pre-show family festivities, a beer garden for adults, & lots of communal singing every year at the annual Revels RiverSing.
The Big E
Experience all that the The Big E has to offer! Be a part of the New England autumn tradition and the ninth largest fair in North America.
There is absolutely no better place to enjoy the sights, sounds and taste tempting aromas of the fall season than at The Big E. While not exactly in Boston, the fair takes place about 1 1/2 hours west in the city of Springfield, MA, and makes for a wonderful day trip.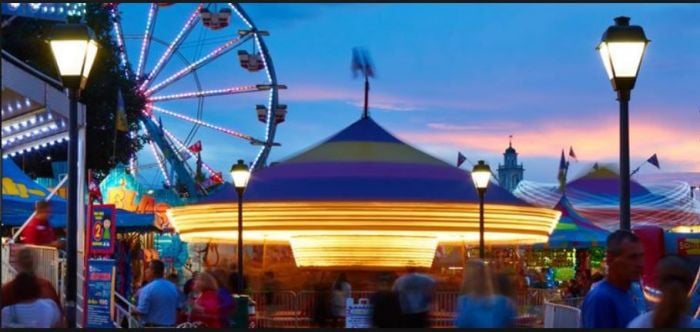 Cheer on the Red Sox at Fenway Park
Take in a game at one of America's most beloved ballparks, Fenway Park and cheer the Red Sox on to victory! From the quintessential Green Monster, pesky's pole, belting out Sweet Caroline in the 7th inning stretch, to the right field manual scoreboard, it is always a great day at Fenway.
Smithsonian Museum Day Free Admission (PAUSED for 2023)
Join Smithsonian Magazine and celebrate "boundless curiousity" on Smithsonian Museum Day! Smithsonian Magazine offers free, ticketed admission for two to museums across the country in this annual event.
Participating museums around Boston include the Museum of Fine Arts, the Harvard Art Museums, the Harvard Museum of Natural History, the Museum of African American History, just to name a few.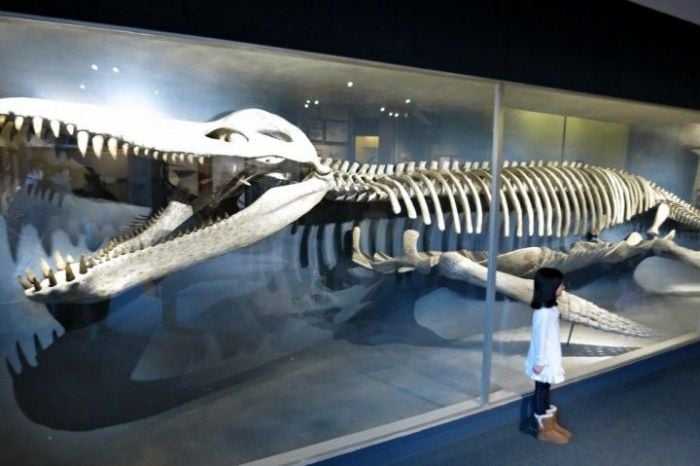 Plan to spend Labor Day at The Institute of Contemporary Art and the Isabella Stewart Gardner Museum, as both offer free admission to all patrons as part of Frank Hatch Free Day!
Free Summer Movies at Frog Pond
Grab a blanket and some snacks and enjoy free film screenings at the Frog Pond on the Common which begin at dusk sponsored by the city's parks department, Mayor Walsh's office, and Northeastern University.
Move-In Day for Colleges!
September 1, is the day new leases begin and a mass of students move into Boston. Residents and visitors should be aware that traffic will be impacted. As students prepare to pack Boston's busy streets -- and unpack all of their belongings -- this is a good day to avoid being in the vicinity of the college areas of the city.
Sept. 1 is the city's biggest moving day of the year with many leases starting and scores of college students returning to campus.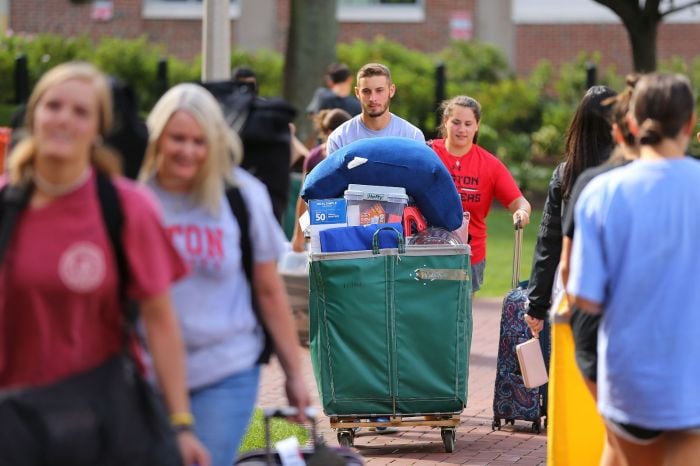 While moving week is a common occurrence every year, that doesn't dampen the annoyance for local residents. ;) Furniture, mattresses and other discarded items are lining the streets of Boston's neighborhoods. In Allston, it's become known as "Allston Christmas."


Fall Fairs and Festivals
There is no shortage to the amount of festivals in the Boston area. Check out this selection of a few that you might consider attending this September!
Get into the spirit of fall and discover some fun pumpkin festivals and jack-o-lantern displays near you in our helpful guide to fall family fun. Challenge your navigation skills at a local corn maze, or go apple picking near you. And you can visit our popular things to do in Boston guide to find fun things to do all year long.
Many venue also host open houses on certain holidays, so you can always stay in-the-know about holiday happenings in Massachusetts in our helpful guide to family fun.
Looking ahead, you can start perusing some fun things to do next month in our October events in Boston guide, as well as our Boston Festivals guide. And for a daily view of what's going on in Boston - visit our Boston Events Calendar any time of the year.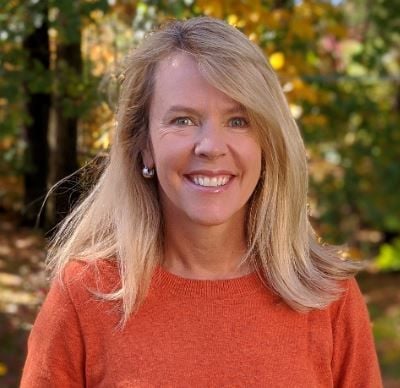 Stacey Sao has been the Managing Director of the family-friendly events and activities website, BostonCentral for over 20 years. She continues to enjoy discovering and exploring new places in the Greater Boston area.