Best Places to go Apple Picking Near Boston
Where to pick your own apples in Massachusetts (PYO MA)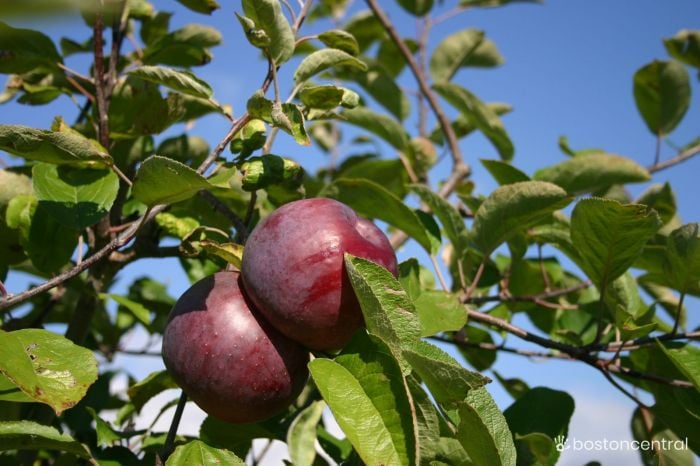 Best Places to Go Apple Picking Near Boston
There is no apple that tastes better than the kind that you pick yourself. Local orchards invite visitors to pick- your- own apples just as the leaves begin to change their hue. Lucky for New Englanders, there are plenty of top quality orchards nestled in the scenic rolling hills of Massachusetts that are within driving distance of Boston.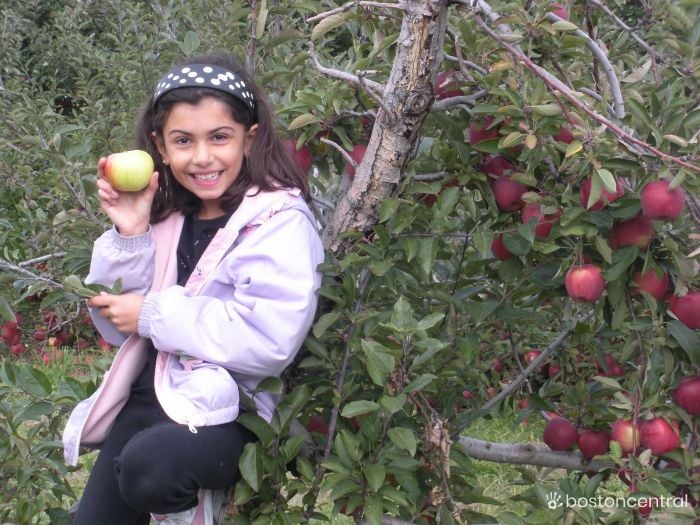 The apple harvest runs through early November, so don't miss your chance to seize the best of the season! Stop in at the farm stands on site to pick up tasty local produce, fresh baked pies, apple cider donuts and other farm fresh goodness!
Check out some of our picks for the best places to go apple picking and take full advantage of this quintessential Fall family activity in the Boston area.
Belkin Lookout Farm - South Natick
Experience one of the oldest continuously working farms in the country at Belkin Lookout Farm in South Natick. Pick your own apples, peaches and pumpkins during the Fall season. Enjoy train rides to the picking fields, a fun children's play area, picnic tables, hay pyramid, and rides.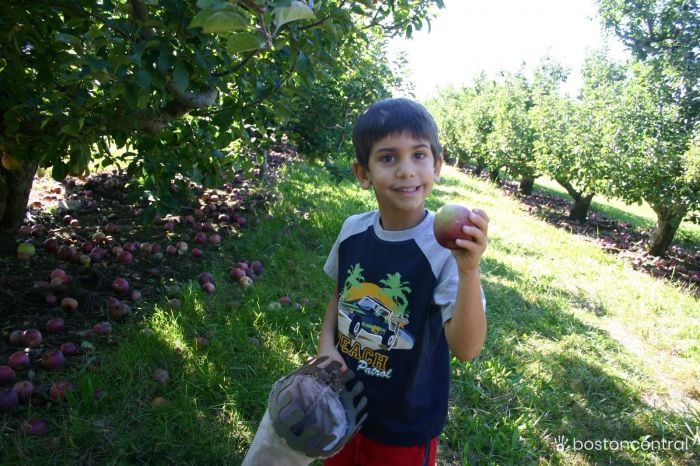 Boston Hill Farm - North Andover
Visit Boston Hill Farm in North Andover on Fall weekends from mid-September through October to pick-your-own apples! Bite into a variety of scrumptious crisp apples including McIntosh, Ginger Gold, and Paula Red and more.
Don't miss the treat of cider doughnuts and ice cream while enjoying live musical entertainment at the farm. There is even a cute petting zoo complete with chickens, geese, bunnies, goats, sheep, and calves that really add to the fun family farm experience.
Carlson Orchards - Harvard
Reach up and grab from a wide variety of apples at Carlson Orchards in Harvard. With over a dozen varieties of crisp and delicious apples to choose from, be sure to check out the growing calendar to see when your favorites are prime for picking.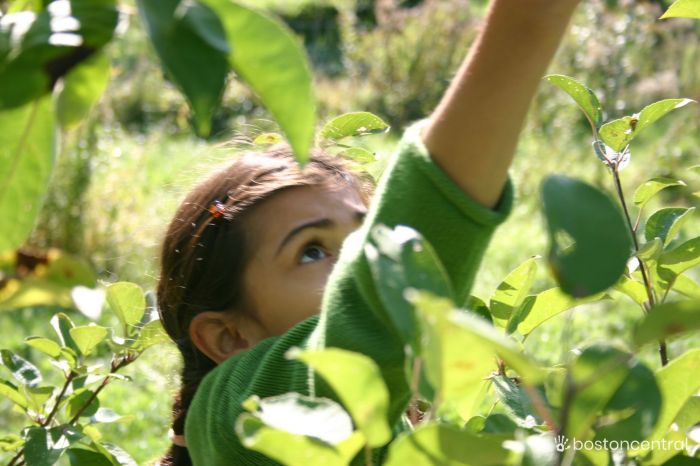 Connors Farm - Danvers
Gather as many apples as you can at Connors Farm in Danvers. Maneuver your way through the popular corn maze for the perfect Fall family adventure. Bring the whole family and frolic in the play area, leap onto jumping pillows, enjoy hayrides and more. The farm even offers Zombie Paintball and The Haunted Farm for older kids to enjoy!
Carver Hill Orchard - Stow
Carver Hill Orchard is a lovely orchard that is usually less crowded than others in the area if you are looking for a more relaxing experience. They have a wide variety of apples to pick. They also have fresh cider and if you time it right, hot apple cider donuts!
Doe Orchards - Harvard
Pick a bushel of apples at Doe Orchards in Harvard. Explore the 25 acres of varieties and pick some apples to take home. Choose from nature's bounty of Macouns, Fuji, Gala, Cortland, McIntosh, Empire, Golden Delicious, Granny Smith, Red Delicious, Jonagold, Honeycrisp, Mutsu & more. Stop by the farmstand for some local honey on your way out!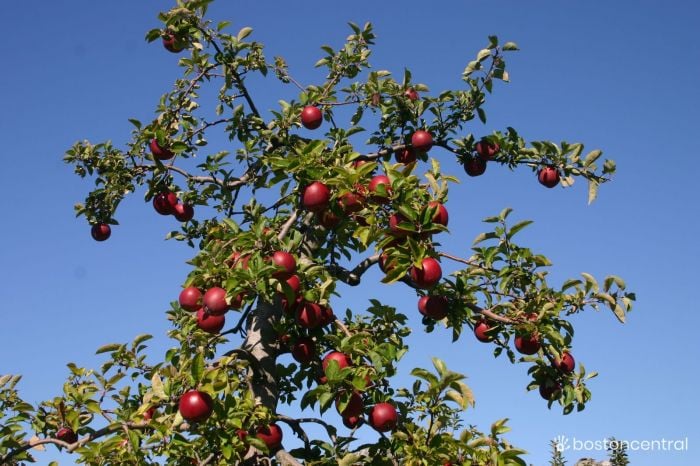 Dowse Orchards - Sherborn
Enjoy a quaint Fall afternoon at Dowse Orchards Sherborn. Gather as many apples as you can carry, choosing from 20 varieties of juicy apples each weekend starting in early September. Stop in for farm fresh goodness and pick up tasty produce, cider and more daily!
Honeypot Hill - Stowe
From farm fresh fruit to hayrides and barnyard animals, Honeypot Hill Orchard in Stow is the perfect way to spend a Fall afternoon. Gather from over 12 varieties of apples and load up your buckets as enjoy a day at the farm.
Shout "yee haw" on a weekend hayride and try to find your way out of the hedge maze on site. Say hello to the piggies and top off your visit with an apple cider donut delight!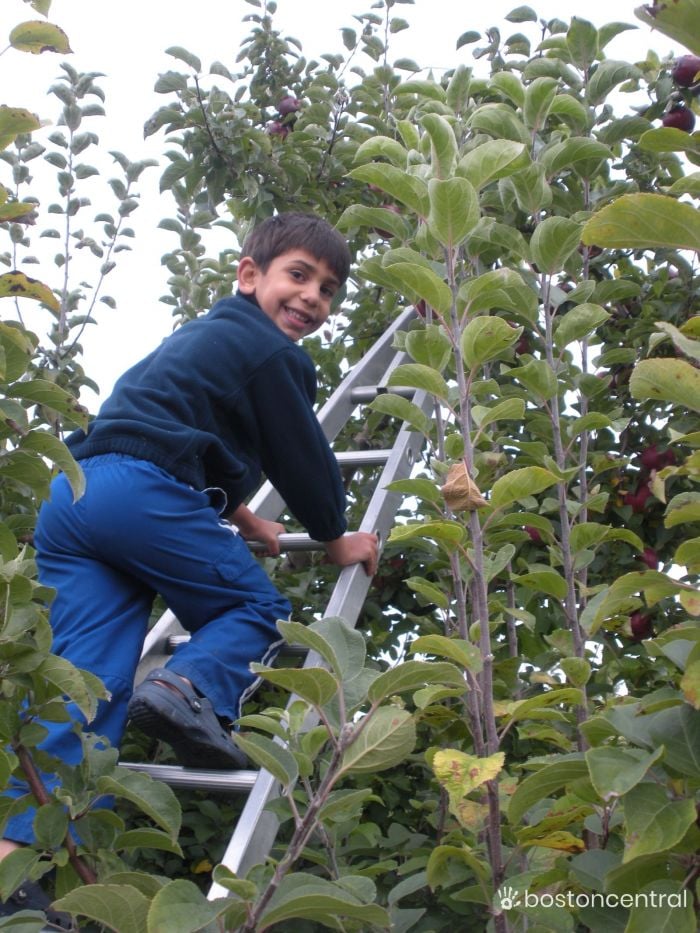 Parlee Farms - Tyngsboro
Dwarf apple trees provide easy picking at Parlee Farms in Tyngsboro, so bring the whole family and pick until your heart's content. Try out some new varieties of apples which include MacIntosh, Gala, Honeycrisp, Early Fuji, Macoun, Cortland, Royal Empire, Decoster Jonagold, Cameo, and Golden Delicious. Visit on the weekends and feel the breeze on a hayride through the farm!
Watch with mouthwatering delight as apple cider donuts are made fresh before your eyes. Visit the animal residents of the farm at Annie's Animal Barns, frolic in the Hay Play Area and Farmer Mark's Tractor Training Course to round off the day of family fun.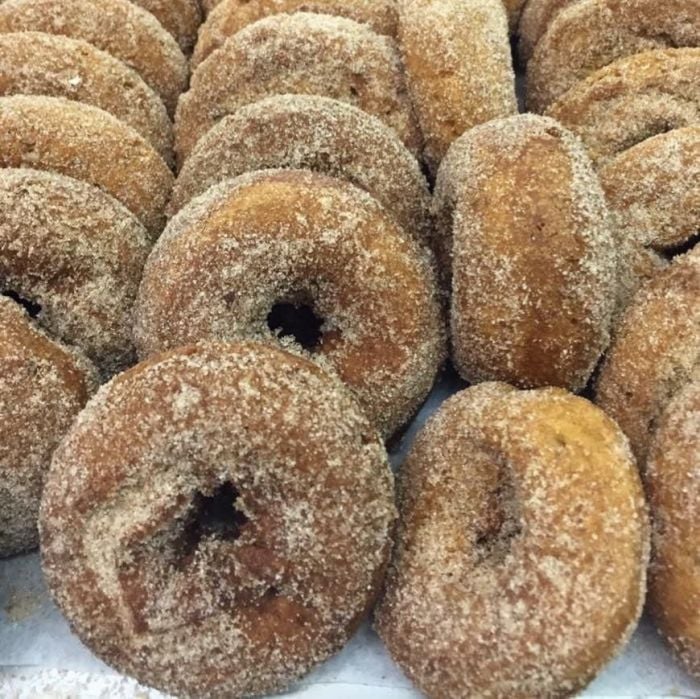 Russell Orchards - Ipswich
Bring home a few bags of fresh finds at Russell Orchards in Ipswich. Ten varieties of pick-your-own apples await you on this New England farm. Crop varieties open and close for availability as they ripen and then get picked out. Visit often and try out new varieties each time!
For extra family hoopla, hop on a hayride on a weekend visit to the farm and visit on Saturdays to watch cider being pressed fresh!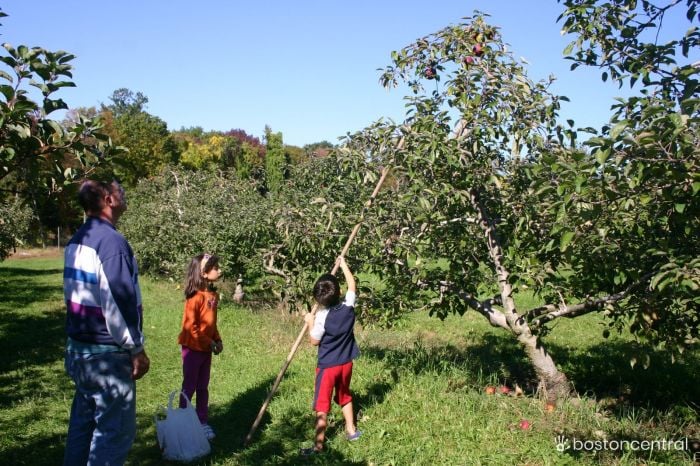 Smolak Farms - North Andover
Enjoy the crisp outdoor air and awesome atmosphere at Smolak Farm in North Andover. Pick fruit from the orchards and shop at the farm's bakery and farm stand, which features mouth-watering pies, muffins, famous cider donuts, breads and wonderful gift items for the homestead!
Make friends with the wide variety of animals that call Smolak Farm home including Fallow Deer, Zebu Cow, Pygmy Goats, Pigs, Sheep, Mute Swans, Peafowl, Pheasants, Ducks and Geese.
If your kids are animal lovers, check out our guide to Petting Zoos near Boston for more ideas about where you can visit farm animals up close.
Find more September Events in Boston and October Events in Boston in our fall events & activity guides to family fun, as well as a more comprehensive list of area farms & orchards.
In addition to apple picking, traditions of a New England fall also include finding a farm to pick your own pumpkin as well as testing your directional skills in a Corn Maze near you. Hayrides are another fun fall tradition and there are a number of fun ones to enjoy.
We also have a number of popular guides ranging from Boston Outdoor Activities, and fun places to go pumpkin picking near Boston, to specific venue reviews like Worlds End, the Martin's Park, and The American Heritage Museum to name a few.
Stay on top of what's going on in Boston on our Boston events calendar and weekly newsletter. We highlight lots of family-friendly events and activities to help you make the best of your free time.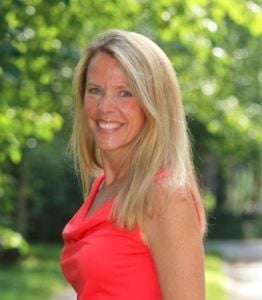 Stacey Sao has been the Managing Director of the family-friendly events and activities website, BostonCentral for almost 20 years. She continues to enjoy discovering and exploring new places to visit in the Greater Boston area.