Hiking Wachusett Mountain
Family Friendly Hiking in Central Massachusetts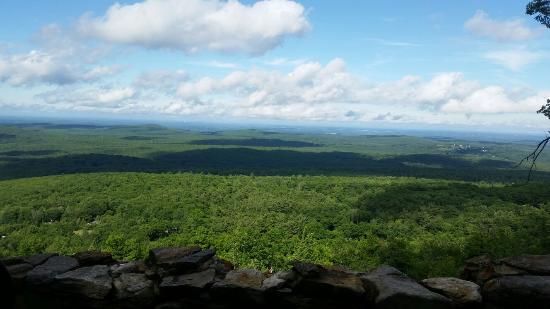 Hiking Wachusett Mountain - A Fun, Family Friendly Activity
We recently enjoyed a great hike to the top of Wachusett Mountain. This is a terrific outing that provides moderate, rocky terrain and easy to follow, well marked trails.
The day we visited, the lot at the State Reservation was full, so we headed back down the the ski area and found plenty of parking. The trail we took is located right off of the main parking lot near row 6, and into the woods.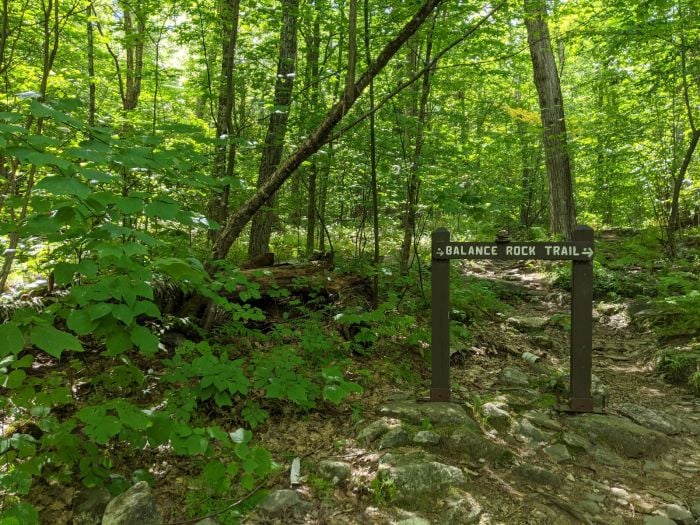 photo credit: BostonCentral
This trail is called balance rock for good reason - it's loaded with rocks! This makes for a much more interesting hike, so I am glad that we stumbled upon this one.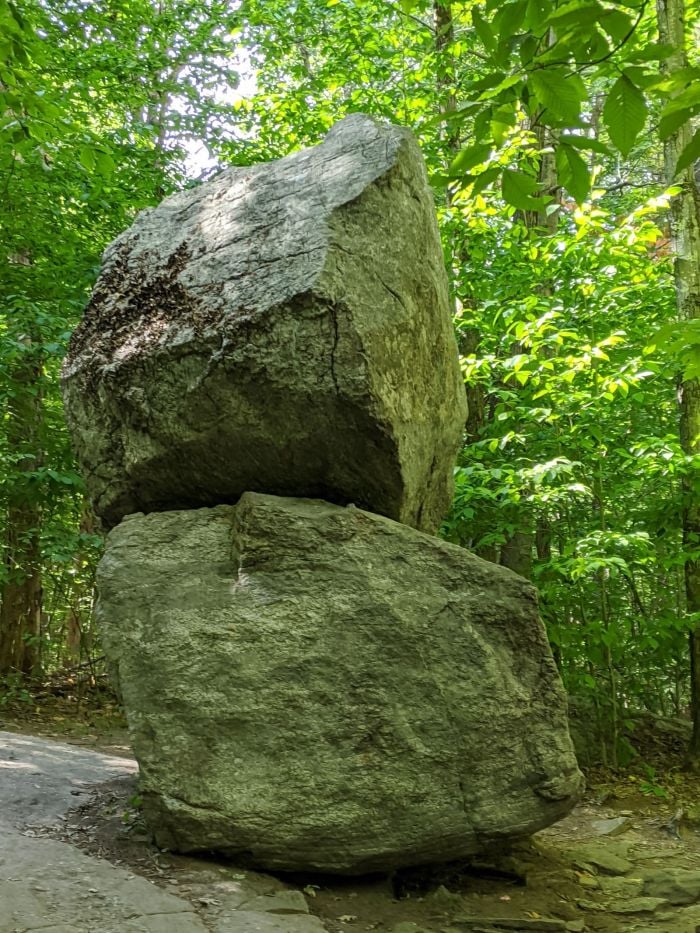 photo credit: BostonCentral
After a short meander up a very gentle slope, you'll encounter what I'd guess is Balance Rock. From here, you take a left and follow the trail up the mountain.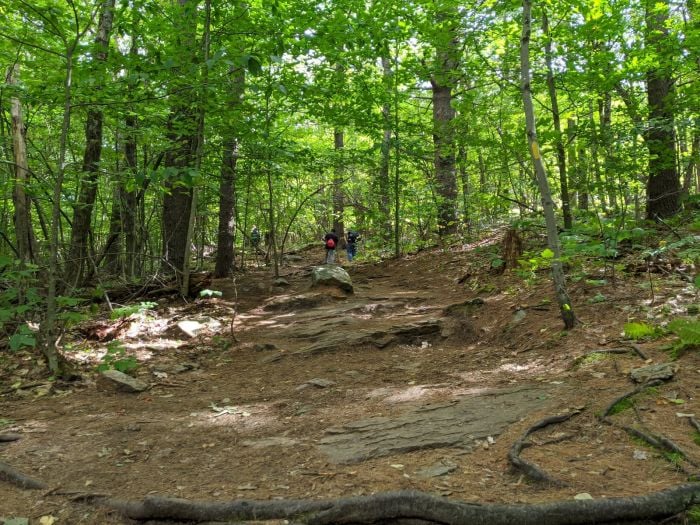 photo credit: BostonCentral
As you can see, the trail starts off pretty wide and is easy to follow. There were quite a few hikers out the day we visited so it was especially easy to figure out where to go.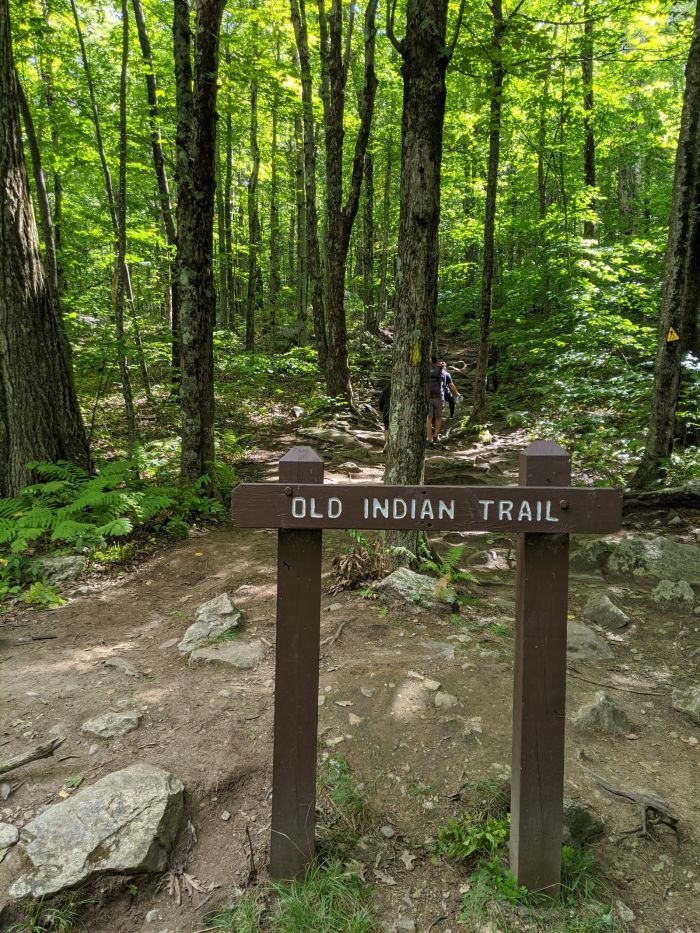 photo credit: BostonCentral
We appreciated the helpful trail markers along the way, and also opted to download the trail map to our phone, just in case. Everything is pretty clearly marked as a trail.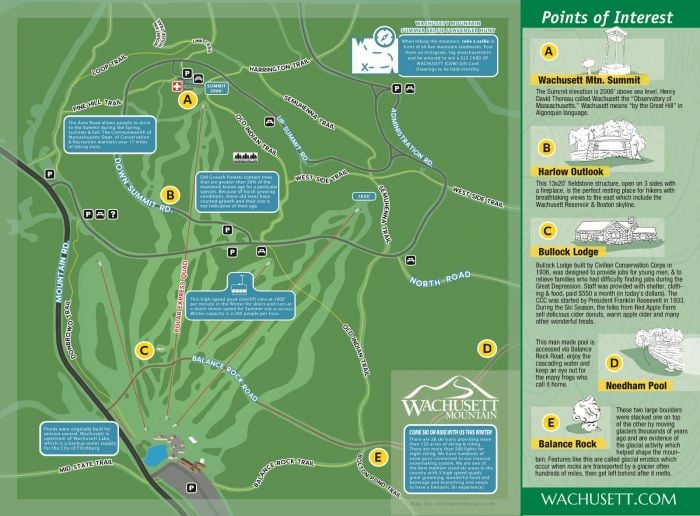 About 15 minutes in the slope starts to increase a bit. The shade of the trees made for a nice cool hike on a warm late summer day. It's always a good idea to bring a long sleeved shirt that you can put on if it gets chilly, and wrap around your waist as you get warmer with exertion.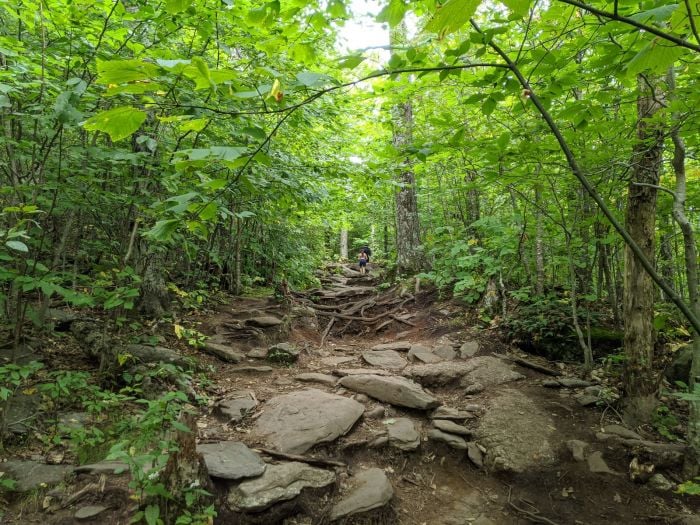 photo credit: BostonCentral
Lots of cool natural formations to observe along the way. Foresting is a great way to decompress and to rid yourself of the anxiety that seems so prevalent these days.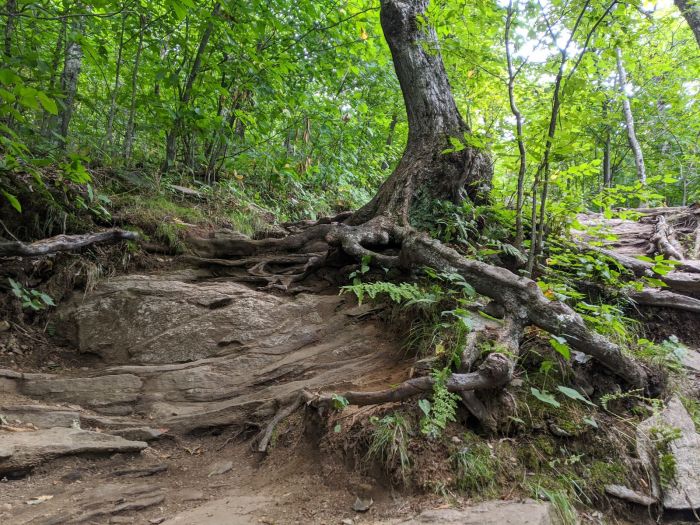 photo credit: BostonCentral
photo credit: BostonCentral
The trail does get more rocky and more uphill as you go along. But nothing particularly dangerous. Just be mindful of where you stepping and all should work out splendidly.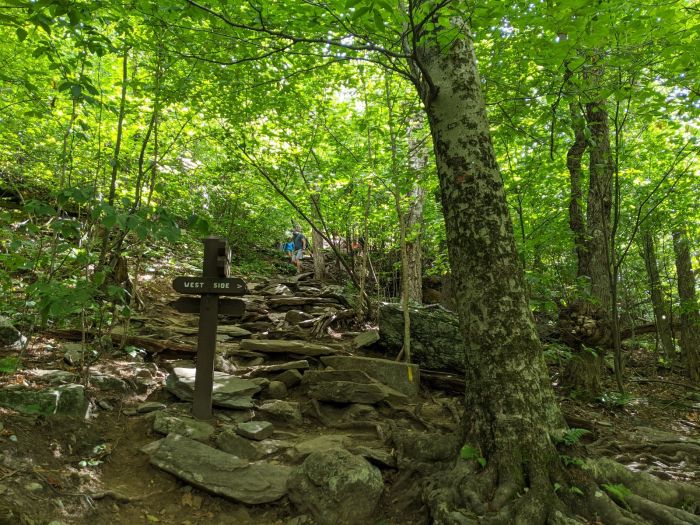 photo credit: BostonCentral
Eventually, the first part of the trail opens up to one of the ski slopes, offering you a nice view from mid-mountain of the skyline below. Keep going across the slope, and the woods trail picks up again.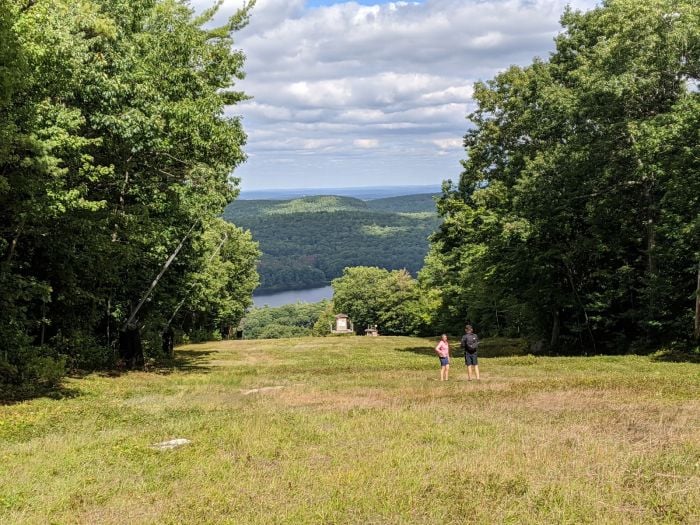 photo credit: BostonCentral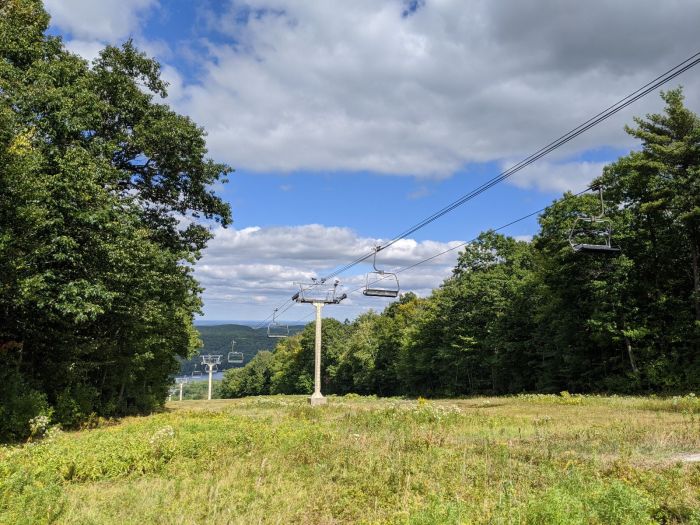 As you get closer to the top, the trail obviously steepens, but the footing is solid and it was a great workout without being too difficult.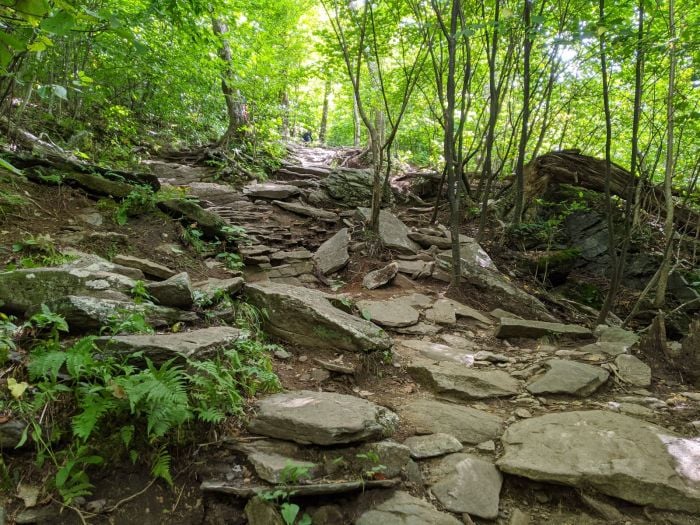 This future rock climber was testing his wall scaling skills as we strode past. He made it up with no help at all - which was pretty impressive in my book.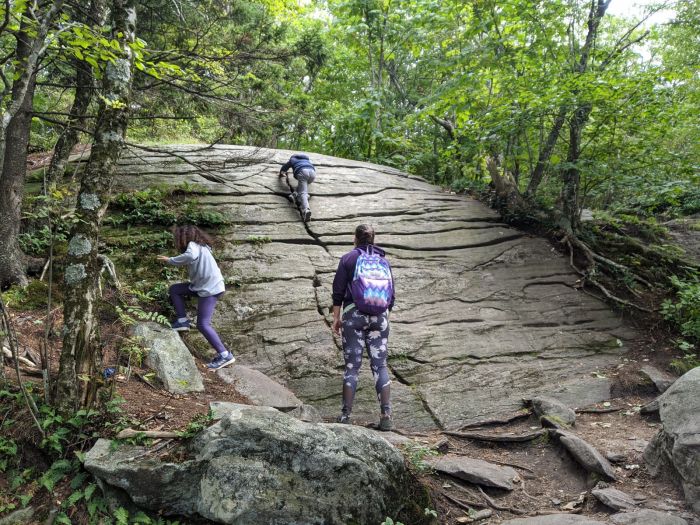 When you reach the top, you'll be rewarded with wonderful views of Massachusetts. To the east, you can actually see the Boston skyline.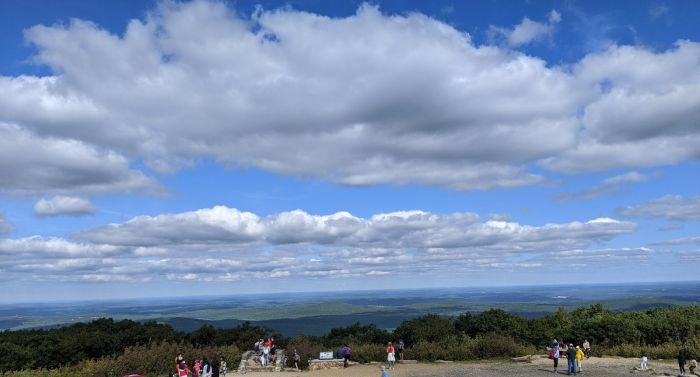 In fact, from each vantage point, there is a helpful map that shows exactly what you can see in the distance. 360 degree views offer north, south east and west vantage points.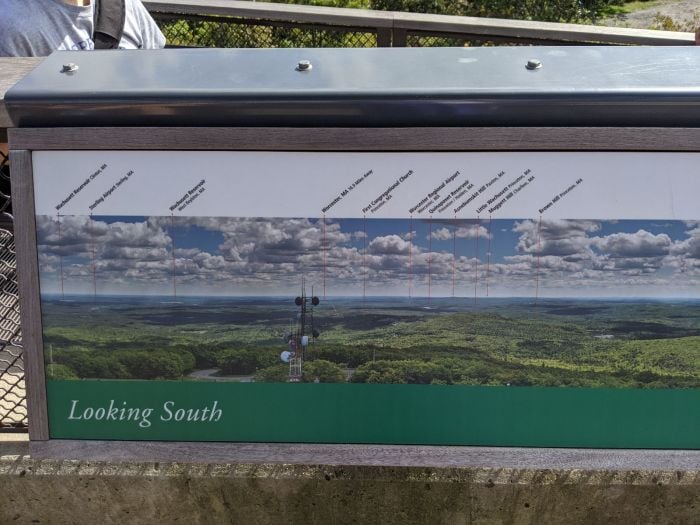 The summit area features a viewing deck with some benches. It's nice place to sit and take in the scenery. There are also lots of little rock benches and alcoves for you to set up a small picnic or a snack as you determine how you are going to get back down.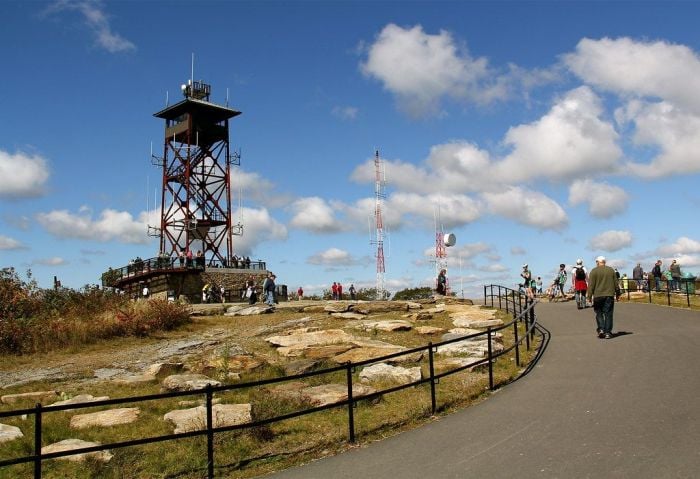 photo credit: Flickr Skiptomylou
Additional ways that you can reach the summit, besides hiking, are to drive up to the adjacent parking lot to the viewing area, or to take the round trip sky ride. These are both great options for those who'd like to enjoy the views but may be unable to manage hiking.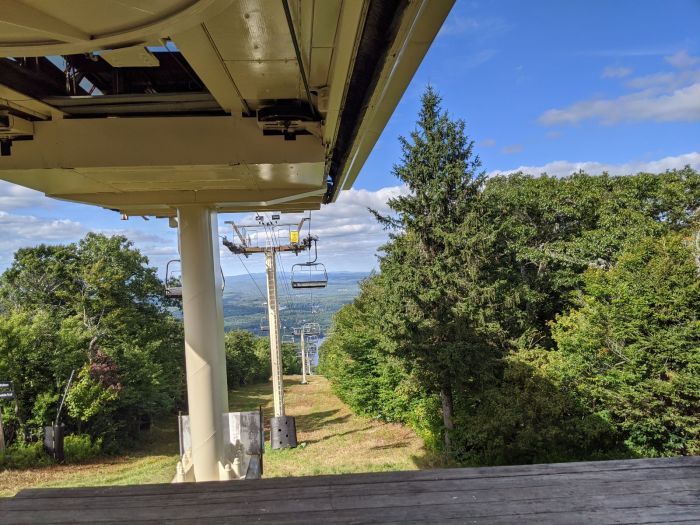 We opted to take the sky ride down (one-way option), so we could enjoy the views after a good day's climb. If you are up for it, you can certainly elect hike down the same way you came as well.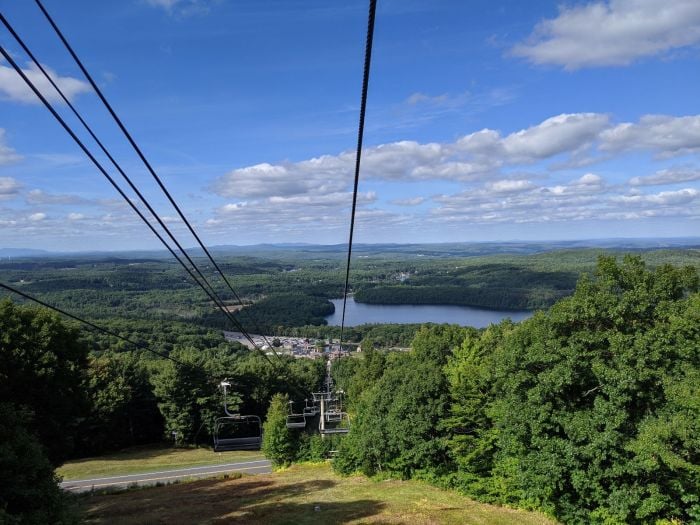 We wanted time to enjoy some refreshments at the base, which currently (2020 summer/fall season) has an outdoor grill, and beer on tap. Socially distanced picnic tables and Adirondack chairs are available where you can sit and relax to music.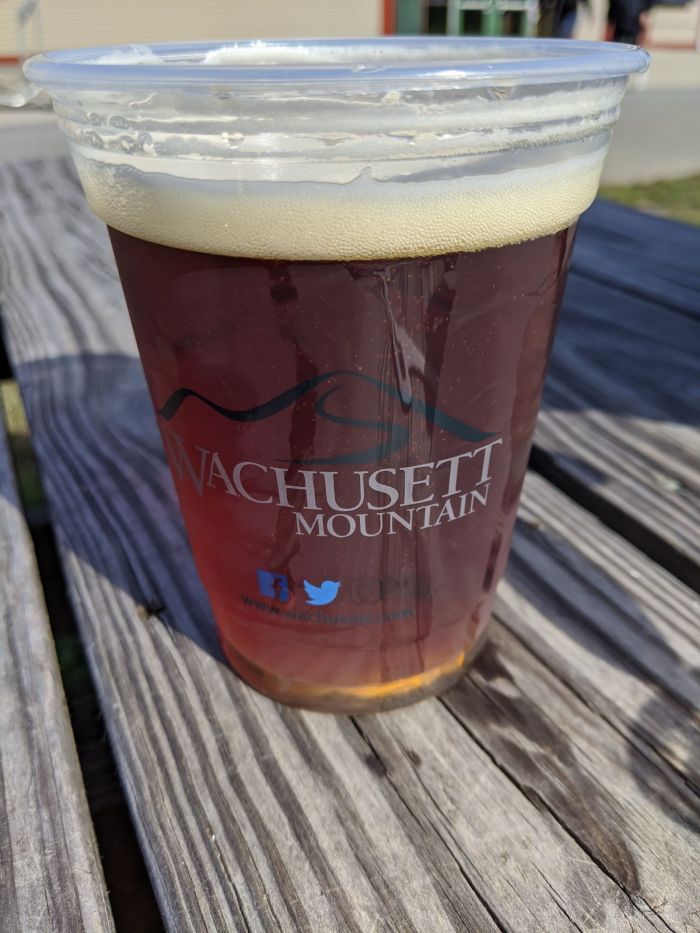 Weekend Entertainment & Info
O'Brien's Deck Bar and Grill – Our outdoor restaurant is open serving a variety of menu options including Hamburgers, Pulled Pork, Beer and so much more! Advance online ordering available here.

Scenic Skyrides to the Summit - If you're not into hiking, enjoy beautiful 360-degree views on our Scenic SkyRide. Round trip tickets are available at the lift.

Hours: Open 11am to 5pm (Last sky ride chair up at 4:45pm)

Cruisin' Cars:
Show off your best cars!
11am-4pm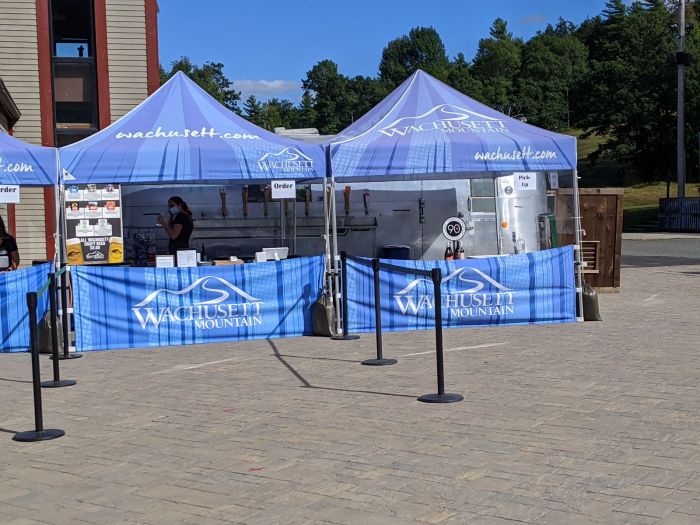 This hiking trip at Wachusett was a really nice afternoon. We were able to hike the trail to the top in a little over an hour at a moderate pace. You can stay at the top as long as you'd like, and then enjoy a snack (and use the clean restrooms) at the base.
Parking
General Parking at the ski resort lot is FREE! There is a fee of about $5 to park at the State Reservation up the hill, which was full when we visited so we did not get a chance to experience the State Reservation section.
COVID-19 Safety Protocols
Most people on the trails were in fact wearing masks, which was nice to see. The hiking path is two-way, so please be sure to yield to the right when oncoming hikers are coming back down the path.
Here's a bit more information about COVID-19 safety protocols from the website.
O'Brien's Outdoor Food Service
No more than 6 people at a picnic table.
Tables will be cleaned after each use.
We encourage you to wear face covering when not seated at your table eating or drinking.
Chairlift (Sky Ride) Protocols
Capacity of lifts will be reduced to allow for physical distancing. Guests will only be allowed on lifts with travelers in their party or as 2 singles on opposite sides.
Passengers must maintain social distance while preparing to load.
Passengers must wear face coverings in line and while loading and unloading.
Hand wipes and sanitizer at the top and bottom.
We hope that this list of outdoor things to do near Boston has been helpful to you. There is certainly so much more to explore - check out our Boston Events Calendar here, or if you are looking for a deal, check out our popular article about free things to do in Boston!
Some other unique spots to check out include Halibut Point State Park in Rockport, Purgatory Chasm State Park in Sutton, and Worlds End in Hingham.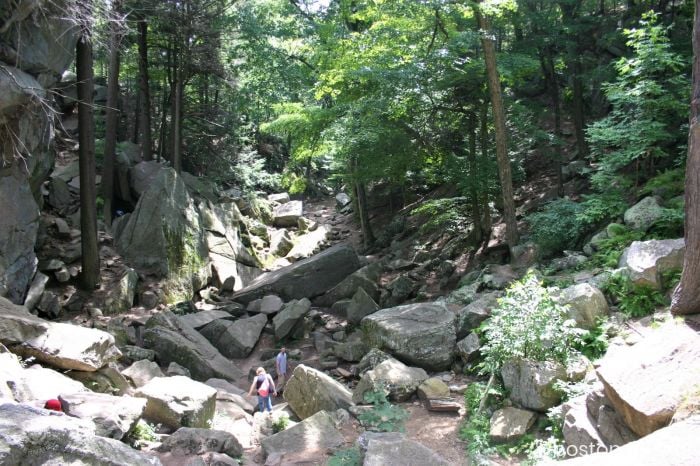 photo credit: BostonCentral (Purgatory Chasm)
During the fall, apple picking is a popular activity for all ages. Here are some of our favorite places to go apple picking in Massachusetts.
You can hike the trails of Wachusett during the winter, but be prepared. Depending on weather conditions, the trail can become icy and harder to navigate. You also don't have the option of taking the skyride lift down during the winter, as that is reserved for skiers.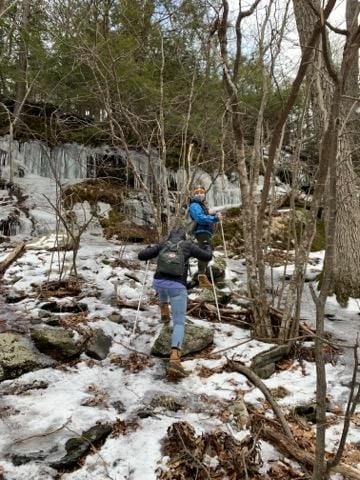 photo credit: Ami Sao
If you are looking for outdoor fun during the winter - visit our guide to Skiing Near Boston for tips on the best places to ski in New England including several that are just a short drive from Boston.
Finally, our site's specialty is helping people find fun things to do in Boston with kids - so we've got all sorts of resources on hand to help you do just that.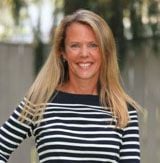 Stacey Sao has been the Managing Director of the family-friendly events and activities website, BostonCentral for almost 20 years. She continues to enjoy discovering and exploring new places to visit in the Greater Boston area.