First Day Hikes Near Boston, MA
New Year's Day Hikes for Boston Families 2020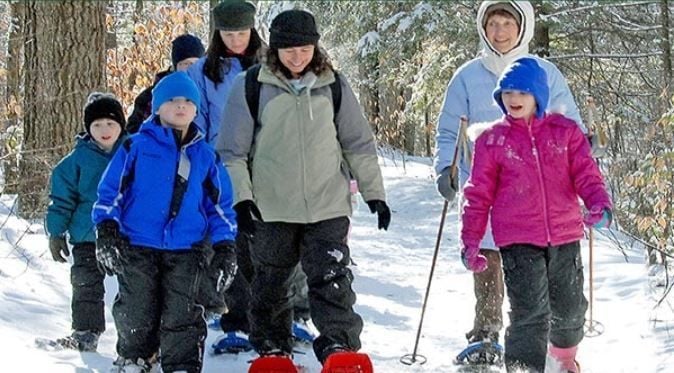 New Year's Day is a fresh start on a brand new year. What better way to spend it than to enjoy an invigorating first day hike with friends and family in the great outdoors.
Several venues host annual first day hikes near Boston. Most notably, DCR's Blue Hills Reservation started this tradition in Massachusetts over 20 years ago.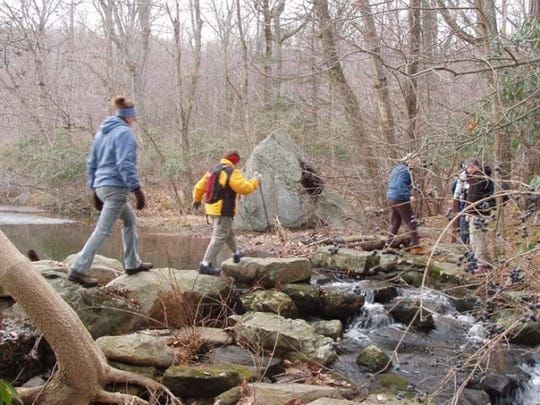 Join the "Granddaddy of First Day Hikes" and celebrate New Year's Day in the Blue Hills.
January 1
Meet Blue Hills Wildlife from noon – 1 pm
Hot cocoa & snacks for sale
Three DCR Ranger-led Hikes at 1 pm
From noon to 1 pm, visit with live wildlife from the Trailside Museum, purchase a cup of hot cocoa or a snack from the Venture Scouts, share some holiday cheer by the warming fire, and then stretch your legs on one of three easy to moderate guided hikes which all depart at 1 pm.
For more info, call 617-727-4573, ext. 4. Meet at the Houghton's Pond main parking lot at 840 Hillside Street in Milton. Arrive early for this popular event. Parking is limited.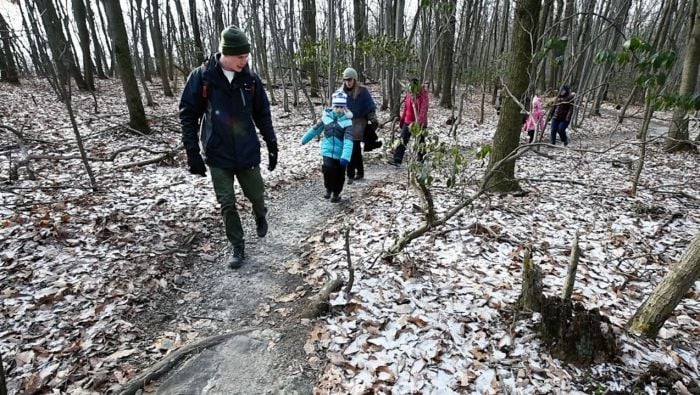 Enjoy the Outdoors!
First Day Hikes offer individuals and families an opportunity to begin the New Year with a rejuvenating outdoor experience by reconnecting with nature and fitting in a few hours of exercise.
What to Bring / Wear
Visitors attending should wear appropriate foot wear for the conditions and bring hats, gloves, scarves and other necessary outdoor apparel.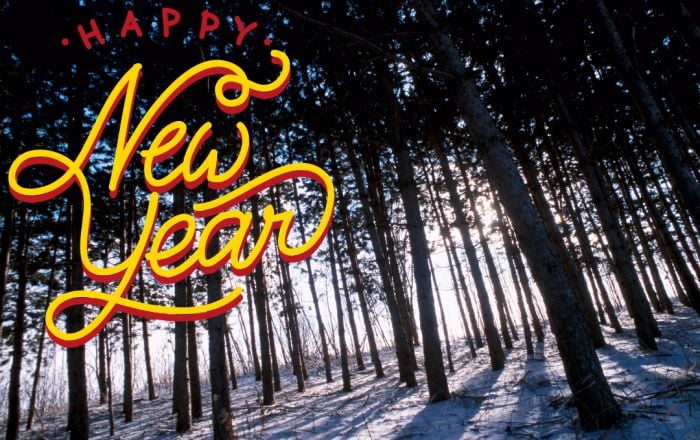 Popular First Day Hike destinations near Boston:
Blue Hills Reservation, (12:00pm activities | 1:00pm hike) Milton, MA.
Blackstone River & Canal HSP First Day Hike, Uxbridge, MA (1:00 pm)
Meet at the Visitor Center.
Breakheart Reservation First Day Hike, Saugus, MA (10:00am)
Meet at the Christopher P. Dunne Visitor Center.
Great Falls Discovery Center First Day Hike, Turners Falls, MA (1:00pm)
Meet in the Great Hall
Halibut Point State Park, Rockport, MA (1:00pm)
Meet at the parking lot
Harold Parker State Forest, North Andover, MA (10:00am)
Meet at the Headquarters, 305 Middleton Rd.
Nickerson State Park, Brewster, MA (1:00 pm)
Meet at the Main Lot by the entrance.
Wachusett Reservoir, West Boylston, MA (11:00am)
Meet at Gate 22 on Rt 140 in West Boylston
Walden Pond SR First Day Hike, Concord, MA (12:00pm)
Meet at the Visitor Center
Best wishes to you and yor family for a healthy and prosperous New Year! Get your year off to a great start with our handy guide to January Events in Boston, and take advantage of lots of fun winter activities for families & kids.
And if hiking and walking is your thing, you can find dozens of great places both in and around Boston to enjoy the great outdoors.