A Visit to Boston Children's Museum
What to see and do at Boston Children's Museum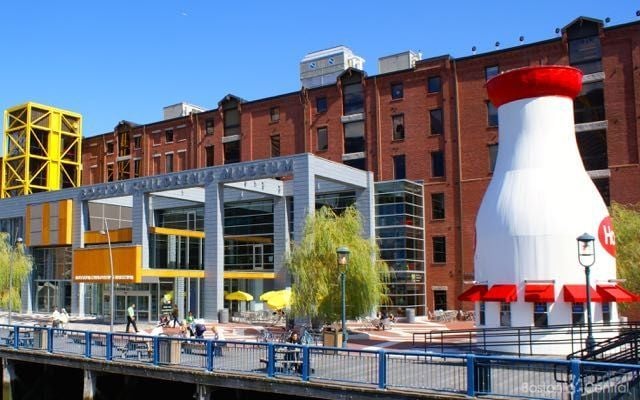 The Boston Children's Museum - A photo guide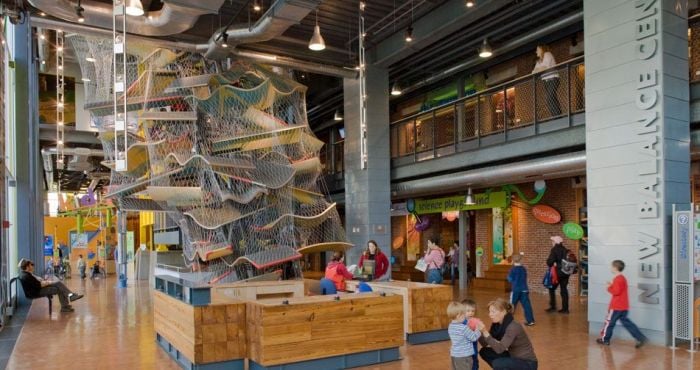 Upon entrance to the museum, visitors are greeted with the exciting New Balance climber. Kids can navigate this impressive 2 story structure by crawling and balancing through the unique vertical maze.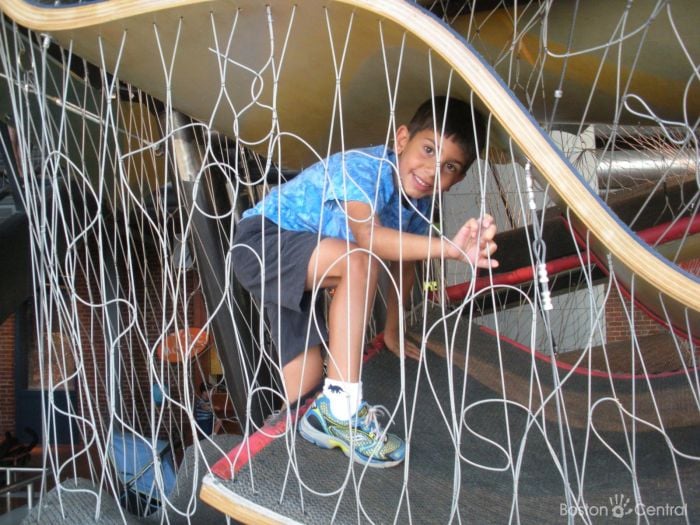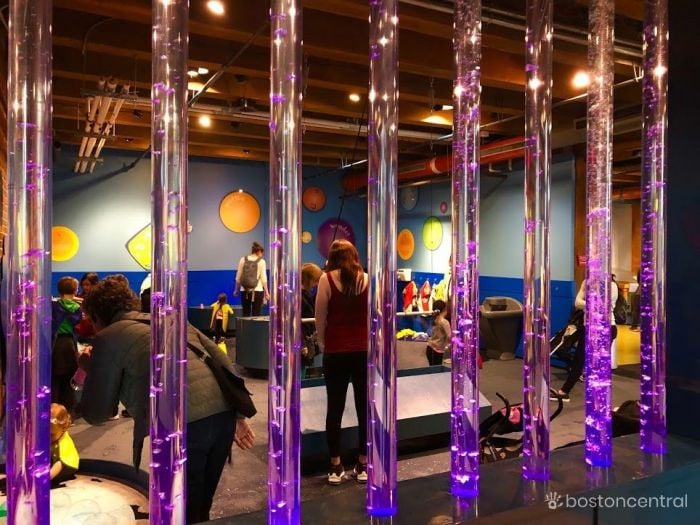 The bubble room is a favorite for kids of all ages. See how big of a bubble you can make; or surround yourself with a bubble wall. Smocks are available for little ones as they explore the wonderful world of bubbles.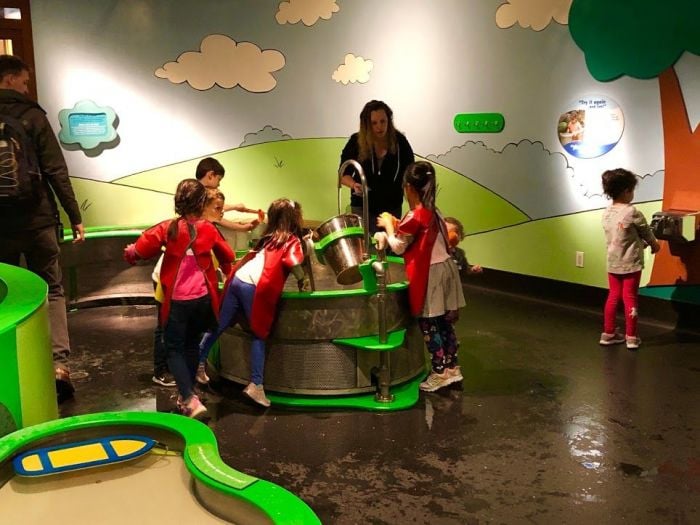 Not to be outdone, the next room features all sorts of water play activities. Fill buckets, create waterways for boats to travel, and enjoy some splashy good fun.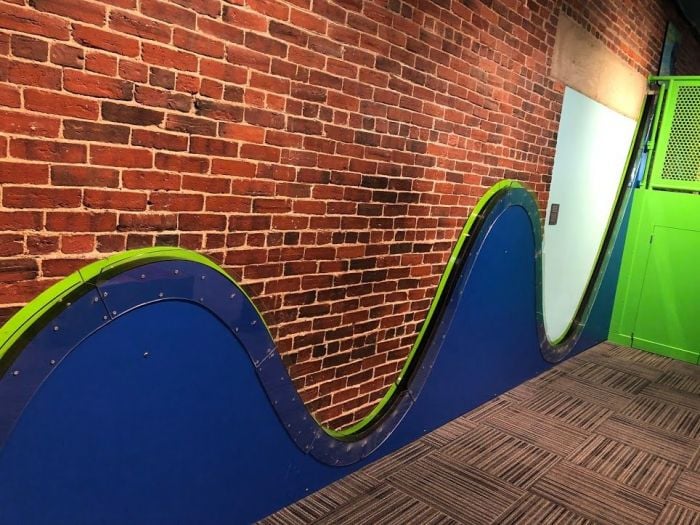 Test the laws of gravity and momentum in the ramps room. Can you predict how far your ball will go? Watch in wonder as it speeds up and down the wall hugging hills.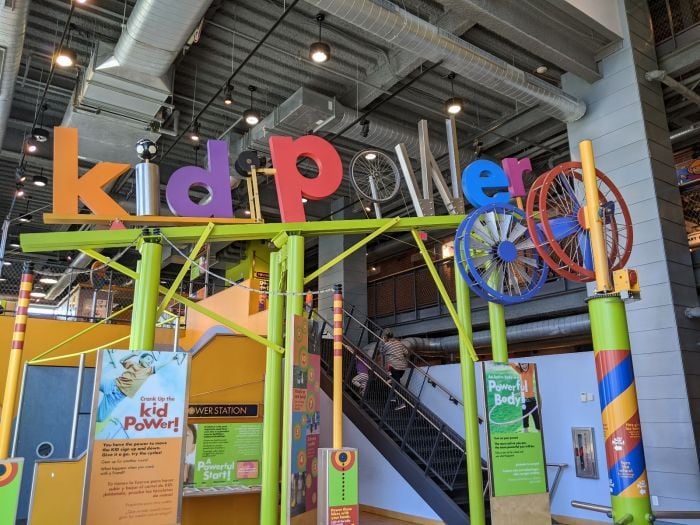 photo credit: BostonCentral
Kid Power is a fun place to see how you can use your own strength to perform major work. Pull your self up using levers and pulleys. You are sure to be impressed.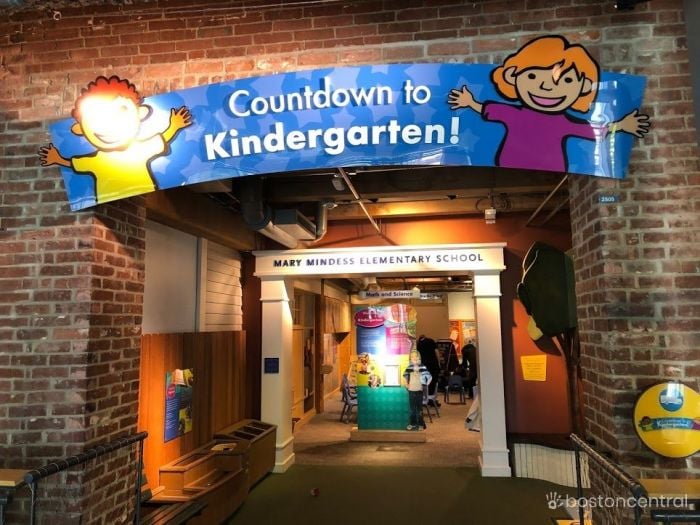 photo credit: BostonCentral
Preschoolers will enjoy getting to know what Kindergarten might feel like in this terrific simulation room. Learn what a cubby is, where you'll hang your coat. The classroom style is full of kindergarten themed activities, and books, as well as a real school bus that you can practice boarding.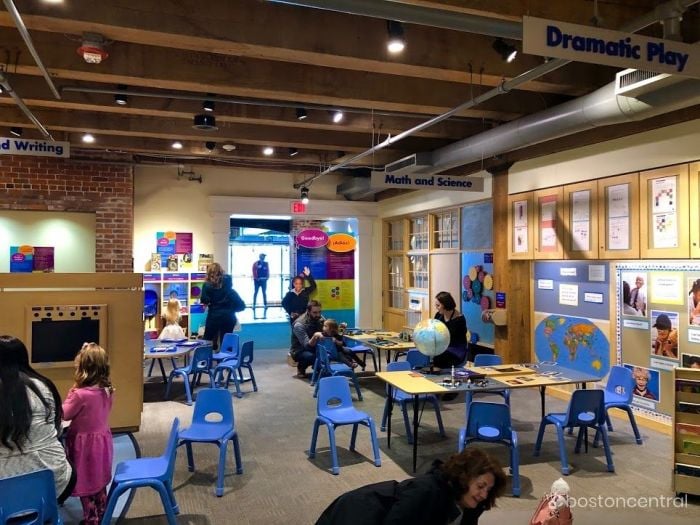 photo credit: BostonCentral
This welcoming environment is sure to get young kids excited about the prospect of going to kindergarten. It's a wonderful way to introduce a young child to the concept of a classroom.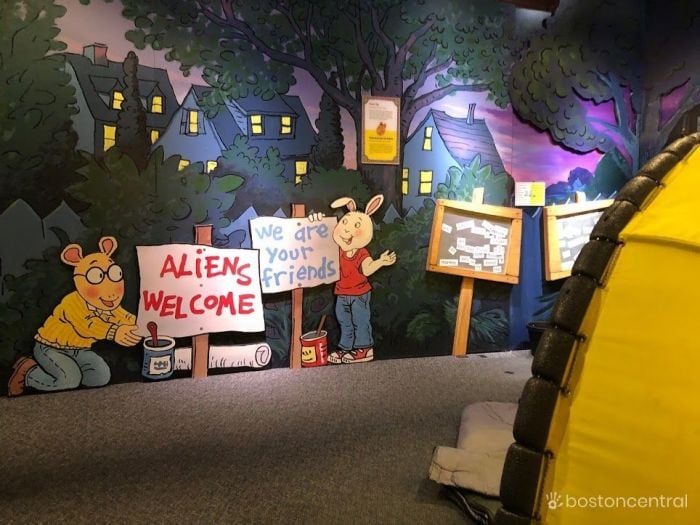 photo credit: BostonCentral
Pretend to go on a campout with Arthur and his friends. Crawl inside a real tent, simulate making smores by a fire and enoy the ambiance of the night.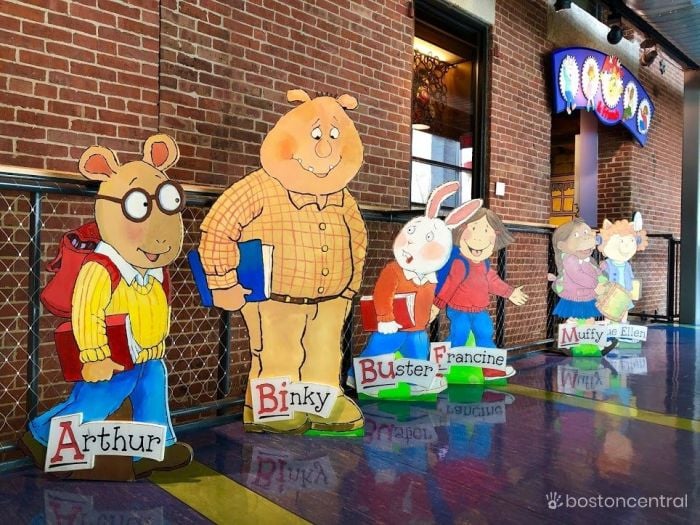 photo credit: BostonCentral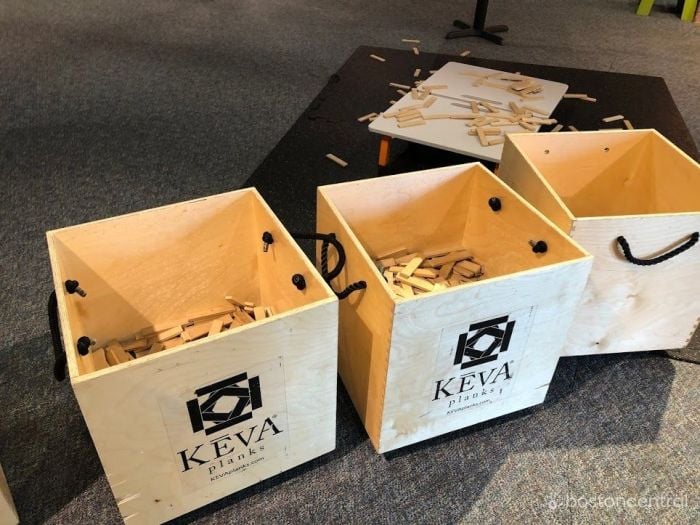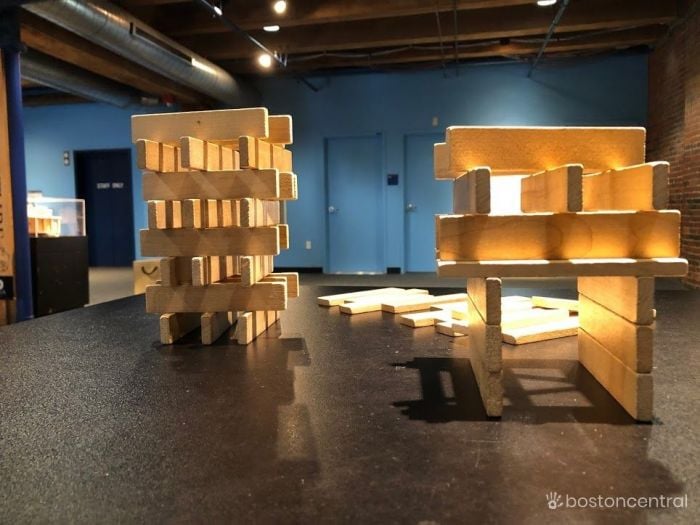 If you have a budding builder - the Keva blocks room is the place for you. These simple blocks can be stacked to create any number of structures. Let your imagination take hold and see what you can create together.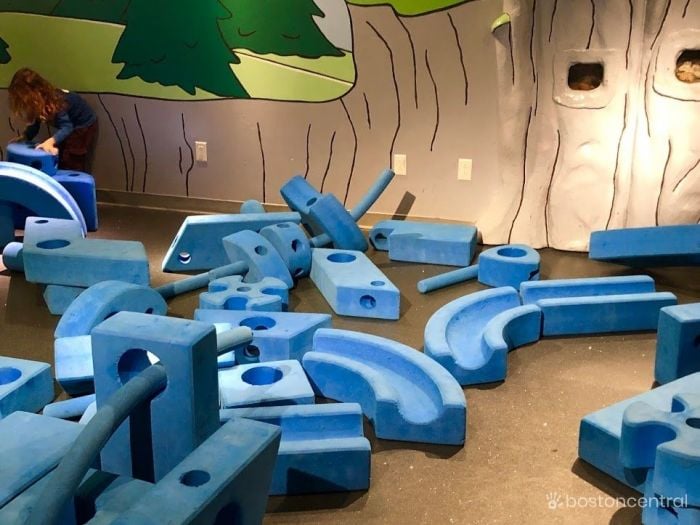 photo credit: BostonCentral
These big blue building pieces are a lot of fun to put together in different ways. You'll feel like a giant as you manaeuver around with these large foam pieces.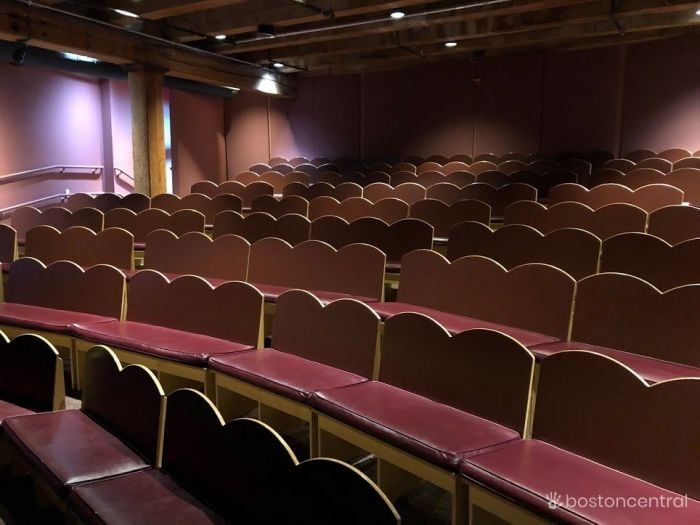 photo credit: BostonCentral
KidStage performs several interactive shows per day. Each one is different and kids are invited to join the fun on stage.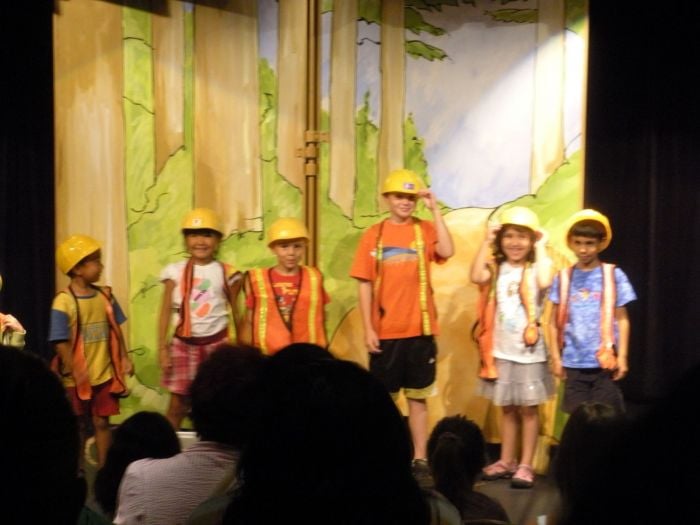 photo credit: BostonCentral
What does a dinosaur sound like? Highlighted by a life-size animatronic Dilophosaurus, Explore•a•Saurus invites children and families to assume the role of scientist and explore the evidence, the science, and the features that make dinosaurs so compelling. Families can manipulate a full-size model of a dinosaur, learn about how they moved, and rearrange bone puzzles to learn about dinosaur anatomy.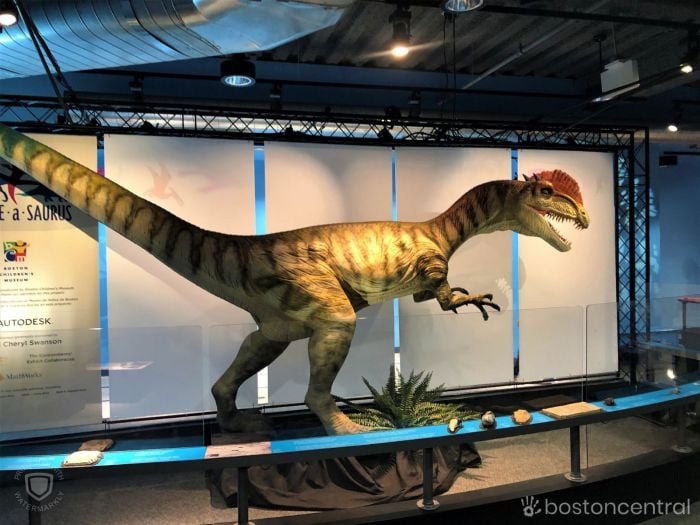 photo credit: BostonCentral
Construction Zone lets kids get hands on with what it might be like to work with power tools and machinery. (Photo ops only).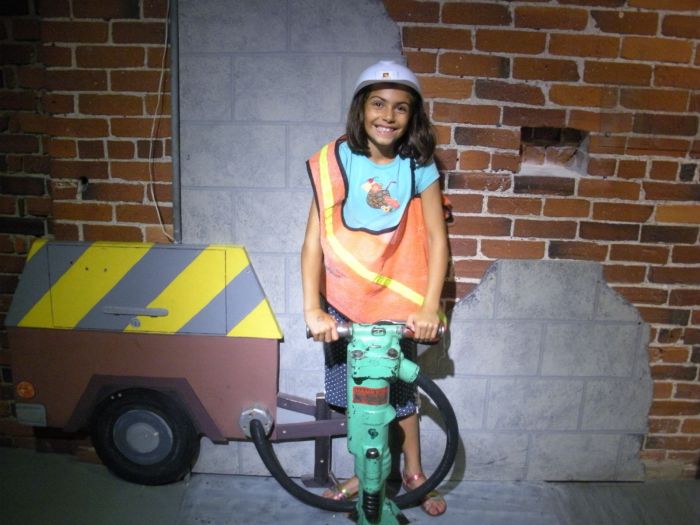 photo credit: BostonCentral
Bidding chefs wil delight in the museum's play kitchen, featuring pots & pans, and pretend food to create exciting meals to serve. Who's doing the dishes?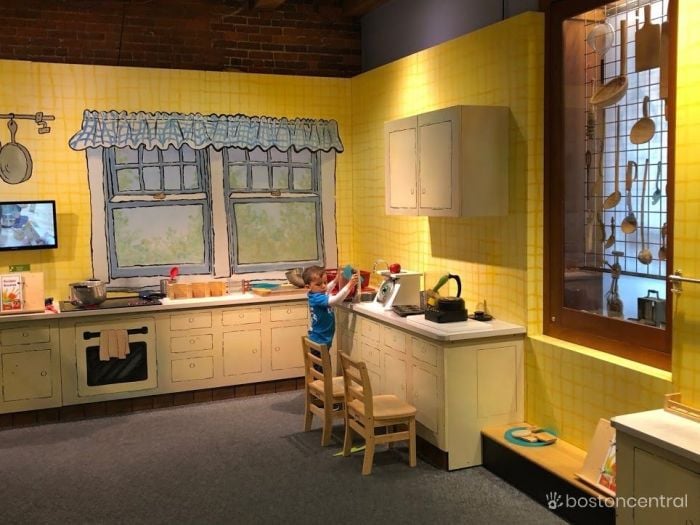 photo credit: BostonCentral
Musical chairs anyone? These chairs are stowed neatly on the wall here - but take them down, get a group together, and get ready for a lively game of musical chairs.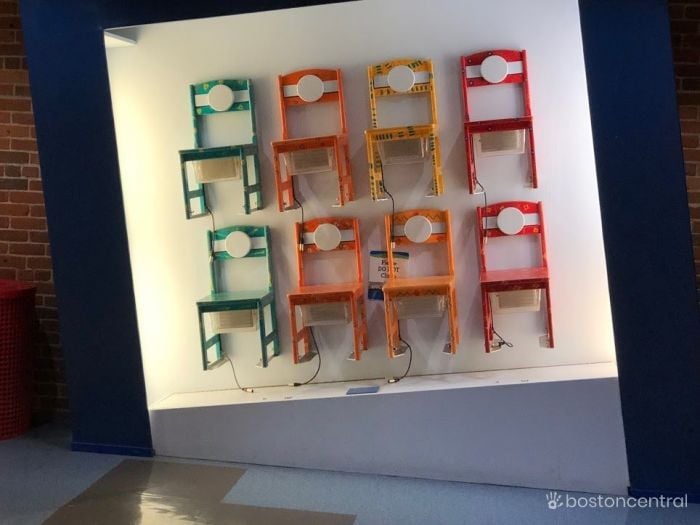 The newer makerspace is an open lab where you can create any number of things. The room features a 3D printer and is often led by a staff member.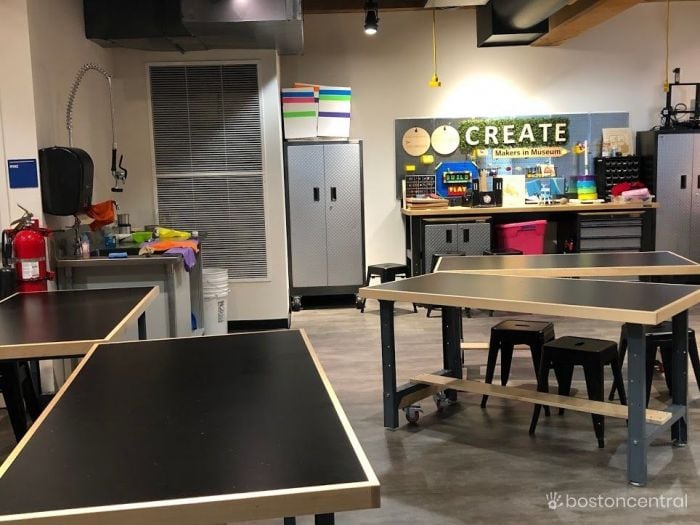 The Boston Children's Museum is a terrific place to spend a few hours with young children. During the warmer months, you can enjoy walking along the Fort Point Channel and visiting Martin's Park playground after your visit for some outdoor fun.
Don't miss the new Baby & Toddler Playspace designed especially for children ages 0-3. Opened in February 2020, this 3200 sq. ft. space is filled with wonderful interactive stations including an area just for babies & non walkers.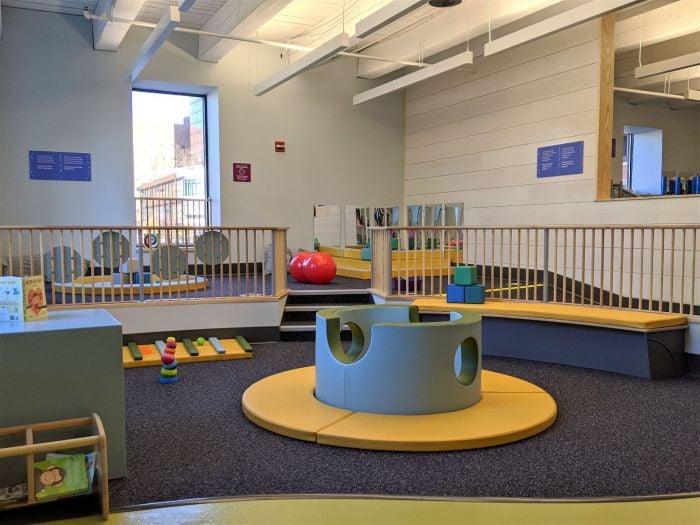 photo credit: BostonCentral
Getting There - Transporation & Parking
The Boston Children's Museum is very proximate to public transportation. It is a short walk from South Station (MBTA Red Line and Commuter Rail) and the MBTA Silver Line.
Looking for convenient places to park near the Boston Children's Museum? We highly recommend using the SpotHero app or the ParkWhiz App to find the most cost-effective parking spot; however the closest parking garage is located on Stillings Street - which offers a validation discount during the weekdays and a flat rate on weekends, so it's a good choice.
Parking tip: Parking on Sleeper Street— (directly behind the Museum) —is for residents only. Your car is subject to towing if you do not have the correct resident permit parking sticker. It is best to find a garage.
The Boston Children's Museum is just one of many amazing Boston Museums. A visit to each one will bring it's own unique adventure. A Museum visit is also a terrific option when you are faced with a rainy day in Boston.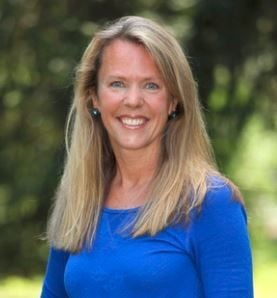 In addition, you can find lots more family-friendly events near Boston each week on our Boston events calendar, and in our our popular things to do this week newsletter.
Stacey Sao has been the Managing Director of the family-friendly events and activities website, BostonCentral for almost 20 years. She continues to enjoy discovering and exploring new places to visit in the Greater Boston area.