Charles Hayden Planetarium - Now Open!
Other Ideas:
Old State House Museum
;
Edward M. Kennedy (EMK) Institute for the U.S. Senate
;
Naismith Memorial Basketball Hall of Fame
;
Boston Children's Museum
;
Museum of Fine Arts, Boston (MFA)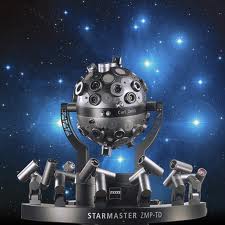 Be one of the first to witness the debut of the most technologically advanced digital theater in New England, featuring a broad range of out-of-this-world programming—from a high-impact search of the cosmos to a virtual exploration of Earth - like exoplanets orbiting stars beyond our Sun.
Following a $9 million renovation, the Charles Hayden Planetarium is the most technologically advanced digital theater in New England, equipped to offer the next generation of educational programming and arts and entertainment experiences.
Two digital video projectors supply full-dome moving imagery. The dramatically improved digital surround-sound system and precision LED lighting system complete the immersive experience. But the star of the show is the new custom built fiber optic projector, the Zeiss Starmaster.
The Starmaster includes a scintillation device to make almost 10,000 stars flicker as naturally as they appear to twinkle in the cosmos. Of those stars, 4,000 are visible to the naked eye. Bring your binoculoars and more will come into view - just like observing the real nighttime sky.
Now much more than a planetarium, it is a time machine taking us thousands of years into the future or the past; a spaceship flying us through the universe at unbelievable speeds; and a one-of-a-kind venue for music and the visual arts.
Visit mos.org/planetarium for more information.
On Friday evenings the Gilliand Observatory has two telescopes that offer spectacular views of the real heavens above. Hours are 8:30pm-10pm. On Saturdays, from 11:30am-2pm, you and the kids can look at the sun through special filters that protect your eyes from harm.
View Entire Show Schedule
.
About the Boston Museum of Science
:
The Boston Museum of Science offers a miltitude of ongoing and rotating exhibits.
Kids Discovery Center
:
For little ones, the Boston Science Museum has a Discovery Center located directly across from the musical stairs offers a safe, enclosed play area specifically designed for children under five.
The water works in the Discovery Center offers your toddler plenty of toys to share in a three-level water course. Child-size waterproof smocks are available, as well as wall-mounted, warm-air blow dryers just in case the smocks don't do the trick.
Also, don't miss the tower, tunnels, puzzles, puppets, small ball pit and 'barred area' where kids can interact with museum staffers. Terrariums, some of which have transparent domes, allow toddlers to safely view little animals in their natural environment.
Main Museum Highlights
:
In the main Museum of Science building, check out the natural animal habitats offering hands-on taxidermy, real chickens hatching from their eggs, a replica of the first space capsule and an archaeological dig with a sandbox of ground walnut shells where little hands can dig for hidden treasures.
Theater of Electricity
The Van de Graaff generator provides a risk-free opportunity to witness lightning at a close range. Lightning shows are daily at 12 noon and 2 p.m. with a 7 p.m. Friday show.
Free "Friday Night Stargazing"
The Gilliland Observatory, located atop the Museum's garage roof, is open for free viewing on Friday evenings, first-come, first-served. Visitors are encouraged to attend the Friday 7 p.m. planetarium showing of "The Sky Tonight" as background for the viewing session. Call the Gilliland Observatory Hotline for viewing status and hours at 617/589-0267. Friday evenings, approx. 8:30-10 p.m., weather permitting, and safe solar viewing on Saturdays, 11:30 a.m.- 2:30 p.m., weather permitting.
Hours:
Saturday - Thursday 9am to 5pm,
Friday 9am to 9pm
Admission:
View All Rates
Parking
:
Parking is available at the Boston Science Museum for 1,000 cars. Hourly rates apply. The garage fills up on busy days, and may close temporarily until spaces become available. Come early (before 11:00 a.m.) or late (after 4:00 p.m.) If you come late, be sure to order your tickets in advance. Take public transportation if you can: Green Line to Science Park.
Museum of Science is a Duck departure site
. . . Boston Duck Tour tickets can be purchased in advance on
their website
or 617/267-DUCK.
There are many interesting museums to visit in Boston - peruse our
Boston Museums
guide to find out which one you should visit next.
---
Shows tend to run every hour on the half hour. Check schedule for specific showings.
---
Omni, Planetarium, or Laser show $9.00 $7.00 $8.00
---
www.mos.org/exhibits_shows/planetarium
---
Science Park, Boston, MA, 617-723-25
map
Phone: 617-723-2500
Get Directions
---
Info changes frequently. We cannot warrant it. Verify with Charles Hayden Planetarium - Now Open! before making the trek. If you find an error, please report it...