Imajine That
Other Ideas:
Jam Time Playspace
;
LegoLand Discovery Center Boston
;
Mohegan Sun Kids' Quest
;
Metrowest YMCA
;
Beantown at Jordan's Furniture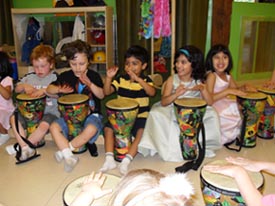 Imajine That's unique 12,000 square foot family and child interactive playspace offers an environment where families can create and learn together in a safe and educational way.
You can visit Imajine That by purchasing a day pass, or join as a member and enjoy all of the perks of being a part of the Imajine That family.
Imagine That offers endless varieties of activities and programming for families. Our "Imagination Stations" include a child sized grocery store, a HUGE dinosaur climbing structure, Between the Lions reading area, Peep and the Big Wide World Science Station, Music Station, and an arts and crafts area, just to name a few!
We have created fun and engaging programming to stimulate the development of your little Imajinator! Please visit our website www.imajinethat.com for days and times of our diverse offerings.
Birthday Parties
At Imajine That we are Birthday Party Experts! Find out why thousands of families celebrate their child's birthday at Imajine That. We are dedicated to making your child's special day a fun and exciting adventure that will live in their memories for years to come. Our themed Birthday Party Packages offer a little something for everybody. This personalized party is available in over 10 fun themes, and is available as a large or small party. Don't forget to ask as how we can help with your party invitations and birthday cake!
Other Special Programs
Don't forget to look into our Drop Off Programs such as Salvatore's Date Night. Drop your child off at Imajine That for an evening of fun, while you enjoy a quiet dinner downstairs at Salvatore's Restaurant. For more information on this great program please visit our website for more details www.imajinethat.com
---
Sun – Thurs - 9:00 am – 5:00 pm
Fri & Sat – 9:00am – 8:00 pm
Closed on the Following Holidays:

Memorial Day, 5/27/13
Father's Day, 6/16/13
Independence Day, 7/4/13
Thanksgiving Day, 11/28/13
Christmas Day, 12/25/13
---
Children 1 & up $10
Babies under 1 $2.95
Adults $1.00
Birthday party fees vary upon form of party – see Imajinator for details
---
---
354 Merrimack Street, 2nd Floor, Lawrence, MA, 01843
map
Phone: (978) 682-5338
From Boston & all points South
:
Follow Interstate 495 North to Exit 44, Merrimack Street.
Follow the signs to loop around to Merrimack Street.
Take a Right at Stop sign on to Merrimack Street.
Turn Right into Riverwalk Entrance A, approximately .2 miles.
Building One will be straight ahead.
IMAJINEthat is on the 2nd floor on the West side of the building.
Use the Building A entrance.
We are located on the 2nd floor directly above Salvatore's Restaurant.
From Portsmouth and all points North
:
Follow Interstate 495 South to Exit 44, Merrimack Street.
Take a Right at Stop sign on to Merrimack Street.
Turn Right into Riverwalk Entrance A, approximately .2 miles.
Building One will be straight ahead.
IMAJINEthat is on the 2nd floor on the West side of the building.
Use the Building A entrance.
We are located on the 2nd floor directly above Salvatore's restaurant.
---
No outside food is allowed. Eat beforehand or be prepared to purchase food there.
---

Wonderful time
I visited Imajine That for the first time based on some awesome reviews. Couple things that I love as a parent. A. At one point a small child lost his Mom, and the staff immediately picked up the child and escorted him back to his Mom. B. There is Germex everywhere, wipes in the cafe, and papertowels where they need to be. C. There was a lovely young woman who did projects with the children during our entire visit. I visit alot of places, but very few impress me. Imajine That really impressed me. Clean, Welcoming, Educational, Fun, and VERY reasonable memberships. Definitely will return.
---

Best Play Space by FAR
Imajine That is the perfect example of often replicated, never duplicated. They are the cleanest, most thought out space. Clearly a lot of time and energy goes into providing this exceptional experience for families. We have had the honor of watching this company grow over the years. The last time we visited, they had completely changed the paint, creating an even lovelier ambiance. They also added a new bouncy house, and their daily curriculum is unmatched by even the expensive museums. We love you Imajine That!
---

Just Plain Fun
This place is so much fun that my kids scream at me when we leave. That part is obviously not fun, but to me it just means that they had a blast. I was there last week and they had a big giant Leona(from Between the Lions) character make a visit and my kids absolutely loved her! I highly recommend that you check it out, can't say enough good things!
---

Best Birthday Party Experience
I found Imajine Taht through Boston Central, and visited to be sure it was a good site for my sons party. The staff was VERY helpful, sent me a birthday confirmation, went over all of my options, just really on top of everything. My birthday host the day of seemed very6 experienced and was great with the children. It was just great! I highly recommend Imajine That.
---

So Much Fun
I have three children, and after our third visit we purchased a membership. I love bringin my children here, their programming is wonderful, their staff is loving, and the space is clean! A personal favorite is the Between the Lions storytime. My kids just love it. Great fun, check it out!
---

Fantastic
This inside play space i can say is th CLEANEST placespace i ever been too! Its PHENOMONAL! T he staff i can say is always making sure everything is under control! Cleaning up after the parents that dont do so! You can also be a member which is the BEST, because you can have your childern go WHENEVER with who ever! bring two friends a month! discounts off b-day parties and merchandise! its great i suggest every mother too check it outt!
---

Fitness Class
I brought my children to a fitness class at imajine that on Wednesday last week. It was awesome... my children had a blast and the class price was included in the price of admission. They had a blast and the teacher was very energetic. I can't wait to sign them up for the karate class that's starting there.... what a great space.
---

Best Santa Party Ever
I have been to soooo many santa visits that charge $15 plus to see santa and have my kid's picture taken, meanwhile I had to stand in line for hours with nothing for my children to do but wait. At Imajine that my kids saw Santa, AND had their picture taken for FREE!!!!!! All we had to do was bring a new unwrapped toy for Toys for Tots. My kids played for hours, and got free cookies. Thank you Imajine that!!!!!
---

Awesome Time
My daughter had a birthday party there and had the best time!! They scheduled an after hours party, so we had the whole place to ourselves with about 20 of my daughter's friends. The food was good and they have a party host that runs the whole event. I would definitely have another party there. Also, they offer annual memberships that makes going there very affordable.
---

Party Fun
My daughter went to a friends party at imajine that and had so much fun that we booked her party on the spot. There were other parties going on at the time, but because of the open space we were able to keep track of the children without a problem. Overall a grweat time.
---
Info changes frequently. We cannot warrant it. Verify with Imajine That before making the trek. If you find an error, please report it...