Boston Holiday Markets
Handmade Gifts & Festive Holiday Shopping Strolls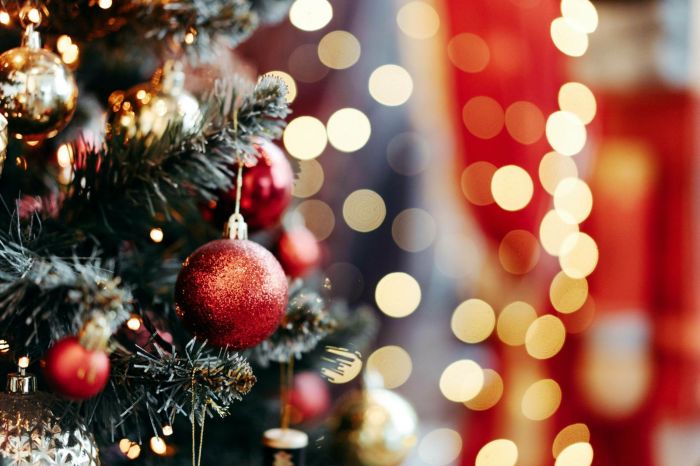 Boston's festive winter holiday markets pop up around the area in late November and run through December, bringing lots of holiday sparkle and cheer. Twinkling lights, handmade items, seasonal treats and unique gift ideas await.
SNOWPORT - Boston Seaport's Holiday Market & Winter Wonderland
Seaport's highly popular interactive winter wonderland, SNOWPORT, returns. In its fifth year, SNOWPORT offers outdoor play for all ages.
This year's festivities range from holiday shops to outdoor games and feature over 120 vendors selling apparel, home decor, jewelry, art, and more. Once you've finished your shopping, check out one of the 17 booths offering food and beverages.
The Holiday Market at Snowport features more than 120+ small businesses, festive lights, outdoor activities, and a tree market for all of your evergreen needs.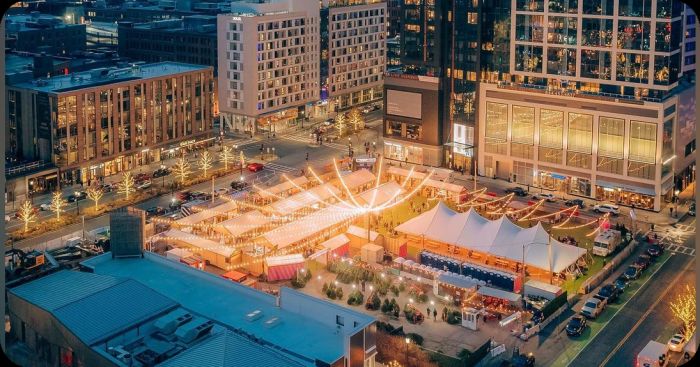 photo credit: Oscha Po
The Holiday Market at Snowport, 100 Seaport Blvd., Boston, is open daily through December 31. Hours through December 10 are Monday through Thursday, 3 to 8 pm, Friday and Saturday, 11 am to 9 pm, and Sunday, 11 am to 8 pm. From December 11 to 31, hours are Sunday through Thursday, 11 am to 8 pm, and Friday and Saturday, 11 am to 9 pm.


Christmas Craft Fair at Old South Church
December 2, 2023
Just outside one of Boston's oldest churches is a delightful yearly craft fair, being held on December 2. It features more than 25 local vendors, including glassblowers, candlemakers, jewelers, knitters, leather and textile artists, and woodworkers. All items at the Christmas Craft Fair are hand-made and several are from women-run artist collectives from around the world. While you shop, enjoy the Boston Conservatory Brass at noon and a singalong at 2 pm.
Christmas Craft Fair, 645 Boylston St., Boston, is December 2, from 9:30 am to 3:30 pm. Admission is free.


Arts Wayland's Annual Holiday Marketplace
December 3, 2023
The annual Arts Wayland Holiday Marketplace is back! This annual craft event will take place on Saturday, November 19th from 10 am-4 pm at the Wayland Town Building Gym.
Come shop for unique handmade items from more than 30 local artisans. You'll find something for everyone on your holiday shopping list including jewelry, textiles, woodwork, framed art, and more.


Boston Women's Holiday Markets - Boston
December 1-23, 2023
Unwrap more than just a gift this holiday season. Send a gift from the new Boston Women's Market Holiday Marketplace and support local women makers and entrepreneurs! From hand-poured candles to snuggle-ready pajamas, gifts that bring us closer await at the BWM Holiday shop at Faneuil Hall.
Three venues include Belmont, Somerville and Faneuil Hall in Boston.
Saturday, November 18, 2023 - BELMONT (12:00pm - 5:00pm)
Saturday, November 25 - Sunday November 26, 2023 - SOMERVILLE (12:00pm - 4:00pm)
Friday, December 1 - Saturday, December 23, 2023 - BOSTON (11:00am - 5:00pm)
SoWa Winter Festival & Market - Boston
The annual SoWa Winter Festival is back at the historic Power Station in Boston's South End! Shop local, eat, drink, and be merry and bright.
For your holiday shopping pleasure, we've assembled 100+ of the region's best makers, artists, designers, and specialty vendors together under one festive roof for our annual SOWA Winter Festival.
Browse the main floor and enjoy delicious food and drinks, and be sure to venture to the 2nd floor for live music and specialty cocktails designed by some of Boston's top bartenders!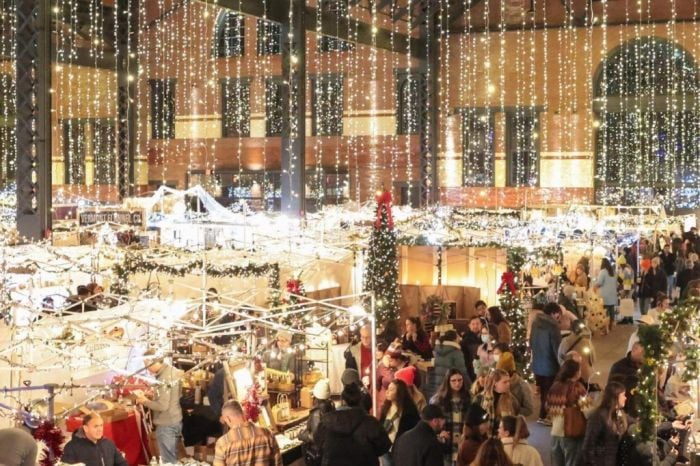 Downtown Crossing Holiday Market
Downtown Crossing Holiday Market: Shop at this outdoor holiday village! There will be artisan foods, original jewelry, and works in metal, clay, wood and fiber handmade by local artisans in Downtown. Santa will be at the Holiday Market Every Day 12pm-2pm
A curated lineup of artisan vendors are selling handcrafted holiday gems outside Summer Street this holiday season. Expect diverse vendors showcasing unique jewelry, woodcarvings, metal sculptures, food, candles, clothing, and holiday-themed goods. Keep an eye out for carolers too. Find the list of vendors here.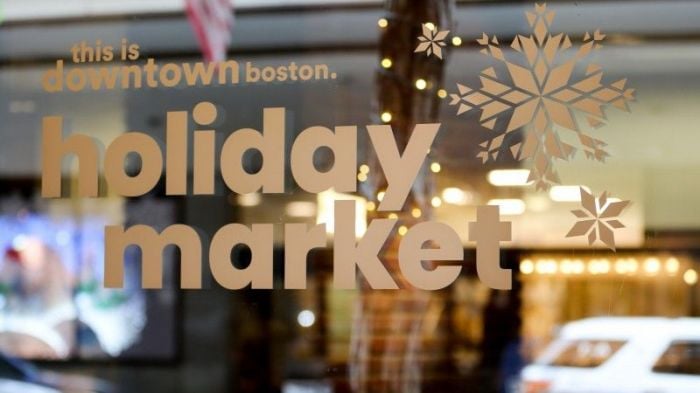 The Downtown Crossing Holiday Market will run through January 6, Monday through Saturday, 11 am to 7 pm, and Sunday, 11 am to 5 pm.


German International School of Boston (GISB) Holiday Market
December 9, 2023
The Christkindlmarkt, one of GISB's largest events, will return this winter after a two-year hiatus. Join us for our annual GISB Holiday Market featuring traditional food and drink, a book fair, caroling, and festive music, petting zoo, cake & waffles, activities for children, and much more!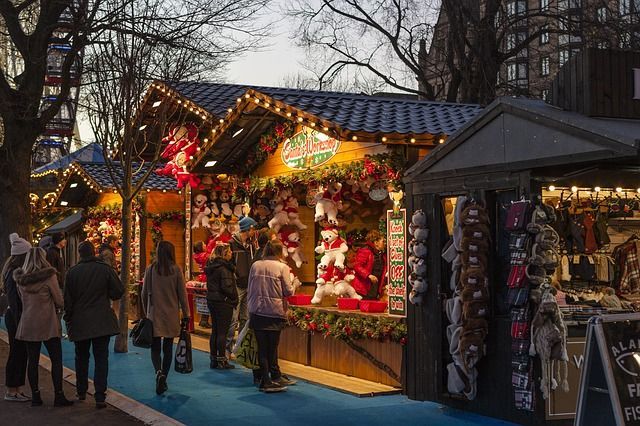 Brighton Bazaar: Holiday Edition - Brighton
The Brighton Bazaar will be held at Roadrunner Boston on Sunday 12/11 from 11am-5pm!
This is a pop-up market in Boston for art, vinyl, vintage, & more! Run by vendors, for vendors. Admission is free!
With 112 small local businesses, this will be one of the largest holiday markets in the Greater Boston area — plus at least half a dozen food/beverage vendors.
Winter Market at North Bennet Street School - Boston
December 1 - December 2, 2023
On Friday, December 9 & Saturday, December 10, North Bennet Street School will host its first-ever Winter Market, featuring work sold by NBSS alumni and students, in the parking lot of our building—complete with apple cider, heaters, tents, and festive spirit.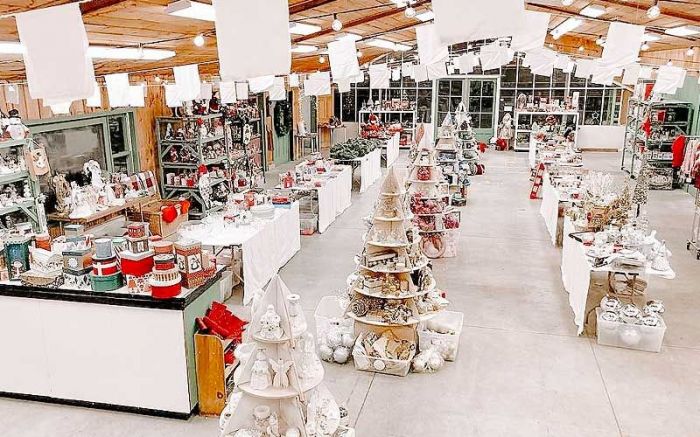 Harvard Square Holiday Craft Fair - Cambridge
December 9 - December 23, 2023
The Harvard Square Holiday Fair returns as the undisputed popular favorite and longest running of the areas annual craft fairs. The fair is a Harvard Square winter highlight drawing thousands of local residents and visitors from across New England.
Dec 15-17 Friday /Saturday/ Sunday
Dec 21-23 Thursday/ Friday/Saturday
The bustling two-weekend fair has served the Cambridge community since 1986. A mix of local artisans and vendors from across the globe bring original and affordable handmade gifts.
The fair is juried and includes a changing mix of New England craftspeople and world travelling importers featuring screen-printed clothing, art, pottery, jewelry, and more.
The market's sterling reputation draws large crowds every year, so be sure to visit. Admission is free.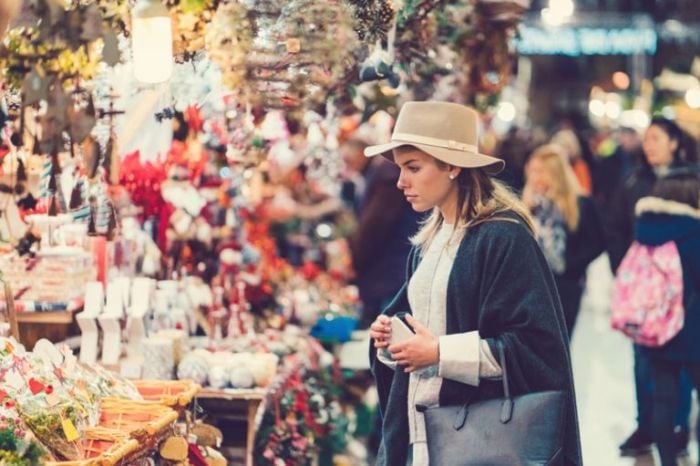 Harvard Square Holiday Fair, One Brattle Square, Cambridge, will be open December 15 to 17 and December 21 to 23. The hours on Thursdays and Fridays are noon to 7 pm, Saturdays, 11 am to 7 pm, and Sundays, noon to 6 pm.


Holiday Stroll at Bellforge - Medfield
December 1, 2023
Experience the spirit of the season at the annual Bellforge Holiday Stroll. This festive family event featuring 30+ artists at three indoor sites, food trucks, carolers, ice sculpting demonstration, MEMO's outdoor tree lighting ceremony, and much more in downtown Medfield!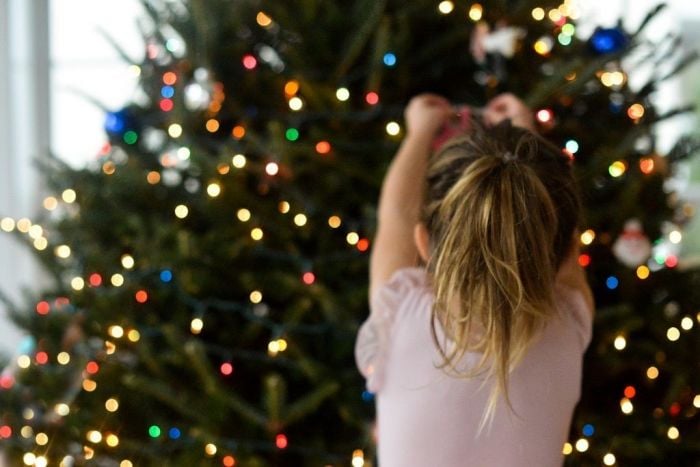 Jingle All the Way to Holidays on the Green - Plymouth
December 3, 2023
Come to The Pinehills in Plymouth MA on Sunday, December 4 from 11a to 4p to kick off your holiday season. We'll have something for the whole family to enjoy.
The ever-popular Holidays on the Green Reindog Parade is back for another year of costumed canines and tail-wagging good times. Dogs from all over New England will be dressed in their best festive holiday apparel to participate in the parade.
Pop-Up Holiday Market at Powisset Farm Store - Dover
November 30 - December 17, 2023
Indulge in natural soaps, scrubs and bath salts, sample artisan olive oils, beverages and soups and delight in jewelry, home accessories and more. This holiday season, shop with intention at the Powisset Farm Store Holiday Market!
In addition to the store's selection of lovely specialty foods, home goods, children's toys and other beautiful merchandise, the Farm Store will be featuring local makers for the first three weekends in December.
Holiday Marketplace at LexArt - Lexington
November 26 - December 24, 2023
LexArt's Annual Holiday Marketplace! Beautifully handcrafted creations in many different mediums made by local fine artists and craftspeople. Find your perfect original, one-of-a-kind gift! Bring the whole family.
Sudbury Art Association Holiday Market
November 15 - December 24, 2023
Sudbury Art Association Holiday Market- Annual Artisan Market happening now! Come shop locally made, fine arts and crafts. Open daily until December 24th! Unique, hand-crafted gifts at a variety of prices. This year the market will UPSTAIRS at 39 Union Ave.
Thirty-eight artists and craftspeople will offer a variety of original, one-of-a-kind items. Finely crafted offerings include functional and decorative pottery, jewelry, fiber arts, painting, fine woodworking, glasswork, photography, ornaments and more.


Union Square Holiday Stroll
December 2, 2023
Join in The Union Square Holiday Stroll, a celebration of Union Square sparkle, discovery, and holiday delight on December 2. Revel in this Union Square neighborhood tradition & enter to win cash prizes!
Bundle up and come on down or snuggle up and shop from home to unwrap Union Square in all its wintry wonderment!

Looking for more December events in Boston? Check out our handy guide to winter fun.
Traditional winter activities like Ice Skating and Skiing Near Boston are also popular for families. The holiday season also brings ample opportunity to take in one of many festive holiday performances in Boston, not to mention a myriad of Holiday light displays.
And for more ideas about fun things to do in Boston anytime of year, we have oodles of options for you on our Boston Events calendar.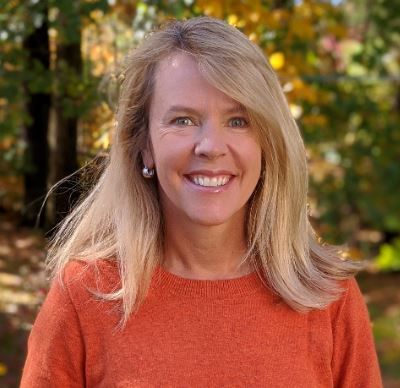 Stacey Sao has been the Managing Director of the family-friendly events and activities website, BostonCentral for over 20 years. She continues to enjoy discovering and exploring new places to visit in the Greater Boston area.