December Events in Boston
What to do in Boston in December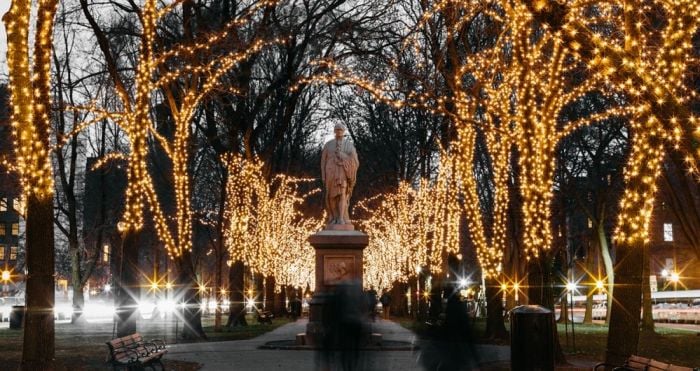 Things to Do in Boston in December 2019
Boston in December is amazing as preparations for the Holiday season begins. With countless things to do, glistening lights, concerts to attend, and events happening throughout the city, one thing is for sure – your trip won't be boring! Below we have summarized all of our favorite things to do in Boston in December.
Holiday Lights
Each winter in Boston, it's fun to experience holiday light shows at the Greenway Carousel with family and friends. Enjoy your favorite holiday songs as you watch bright, festive light shows that perform every 30 minutes from 4:45 pm to 7:00pm.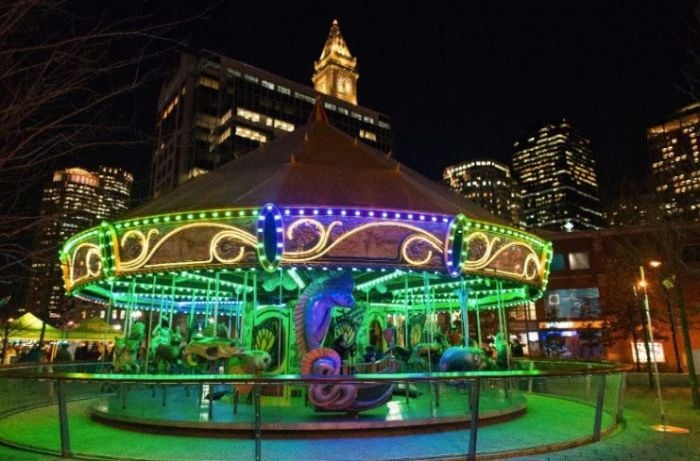 Blink! Holiday Lights
Just steps away, Boston Blink! featuring the music of the Holiday Pops, is a 6-week state-of-the-art light and sound extravaganza that will illuminate every inch of Faneuil Hall Marketplace with over 350,000 LED lights. Blink! is a free, must-see holiday show, perfect for all ages.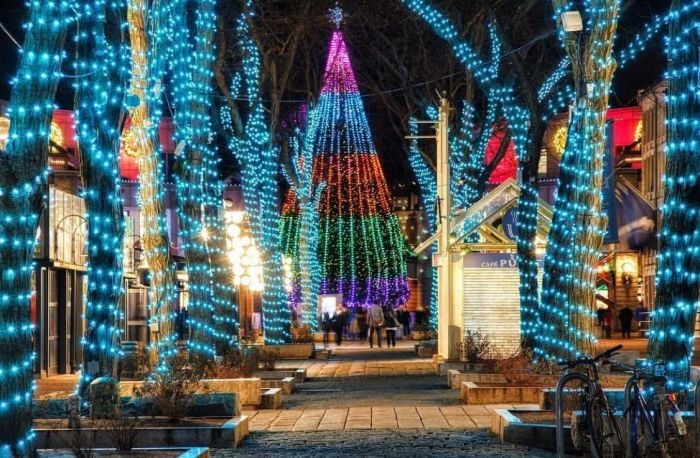 Faneuil Hall Tree Lighting
The unofficial kick off the holiday season takes place at Faneul Hall, where thousands of Bostonians come together for the lighting of the city's first holiday tree! Enjoy a day full of holiday entertainment, delicious food and shopping at the Faneuil Hall Tree Lighting. This event includes a special appearance by Santa and a countdown to the lighting of the enormous tree.
Boston Common Tree Lighting
The heart of the city becomes illuminated with seasonal cheer at Boston's Official Holiday Tree Lighting. Holiday lights throughout the Public Garden and Common will light up just before 8 p.m., and a fireworks display will close the festivities a the Boston Common Tree Lighting.
Mayor's Enchanted Trolley Tour
The annual Mayor's Enchanted Trolley Tour is a festive tradition of lighting holiday trees while bringing holiday spirit to children across Boston. The includes visits with Santa, holiday performances, tree lightings and more.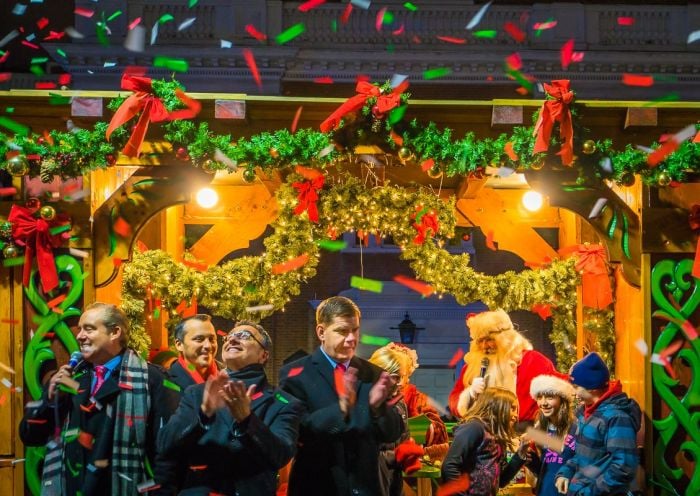 Holiday Trellis Lighting at Christopher Columbus Park - Located at 110 Atlantic Avenue on Boston's historic waterfront, Christopher Columbus Park is transformed into a beautiful holiday display when the park's 260 feet of trellis are illuminated with 50,000 blue lights along with 14 decorated trees near Tia's, the Marriott Long Wharf Hotel, and throughout the park.
Boston Tea Party Reenactment
The Annual Boston Tea Party Annual Reenactment is a chance for the public to join in on one of Boston's most iconic protests. Re-enactors from across New England come together to tell the story of the Boston Tea Party and dramatize the evening of December 16, 1773.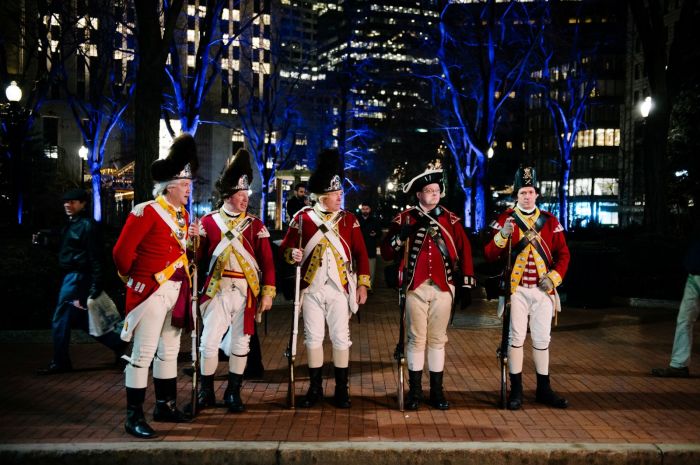 Ice Skating
Frog Pond Ice Skating - A hopping spot for ice-skating is Frog Pond on the Boston Common. Frog Pond has its own ice-making system. It also offers skate rentals and hot cocoa at the Pond Cottage.
Just across the river in Cambridge, Kendall Square boast another terrific outdoor ice rink that is open to the community for skating. Don't miss the annual Kendal Square Holiday Ice Show - another annual favorite.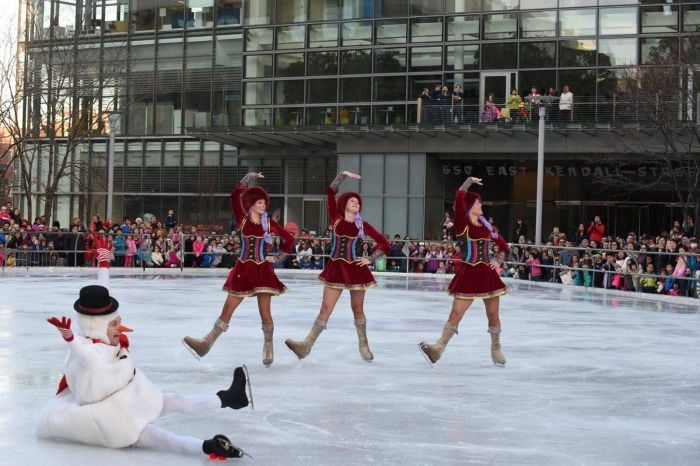 Enchanted Village
Enjoy Boston's historic Enchanted Village, now on view at Jordan's Furniture in Avon. Jordan's Furniture purchased the surviving pieces of the Enchanted Village at auction and restored the vintage collection to its former glory. The Village is open for all to enjoy during the holiday season.
Skiing Near Boston
December generally marks the beginning of ski season for many New England Ski Resorts. Skiing near Boston can be a close as a half an hour to just about 4 hours. We've put together a guide to all of the ski areas in New England to help you navigate ski season.
Visit with Santa
Santa will be visiting many area malls and towns for festive holiday tree lightings and parades. Some of our favorite Santa events include the annual Gloucester Santa Parade & Tree Lighting, Rockport's exciting holiday event where Santa arrives on a lobster boat at at Rockport's wharf and rides across Sandy Bay for the tree lighting. Not to be outdone, Santa arrives in Quincy by parachute, to kick off the holiday season in aerodynamic style.
New England Patriots
Cheer on the New England Patriots and see the 6 time Superbowl champions play at Gillette Stadium. Make a day of it and visit Patriot Place for food, shopping and drinks. Don't forget to stop by the pro shop for gear, or on non-game days, you can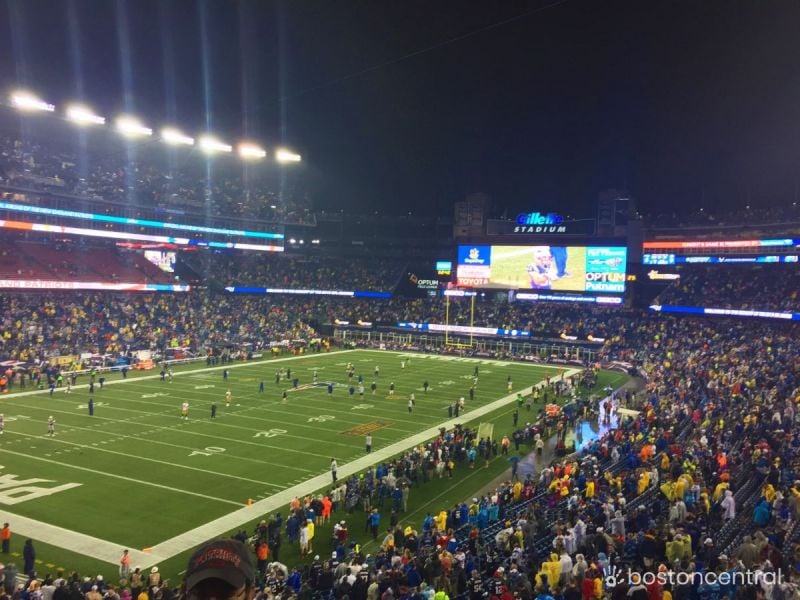 Boston Celtics
Visit TD Garden to see the Boston Celtics play on home court.
Boston Bruins
Attend a Boston Bruins Hockey Game - Winter is a busy sports season in Boston. The Boston Bruins share arena time with the Celtics at the TD Garden - so when the Celts are out of town, enjoy an exciting hockey game and cheer on the Bruins.
Find more things to do next month in our January events in Boston guide. And check our Boston Events Calendar for fun things to do every day, as winter appraches. Winters may be long here - but there is no shortage of fun things to do in Boston all year long.