SOLD OUT! ICS's Polar Express Ride 2017
We have Not Yet Posted This Year's Information for This Event Yet
If new information for this event is already available for this year, please let us know
.
Official Website:
SOLD OUT! ICS's Polar Express Ride 2017
Location:
Newburyport Train Station, Newburyport, MA
Phone:
(978) 465-7780
Dates:
Saturday, December 1, 2018
Hours:
2018 Departure times are 11:35am, 1:15pm, 3:15pm, 5:30pm, 7:30pm.
Ages:
Toddlers, Kids
In/Outdoor:
Indoor, Outdoor
Cost:
$$$ see below
Category:
Seasonal Fun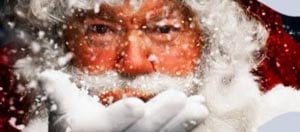 The Annual ICS Polar Express will leave Newburyport Train Station for the North Pole on Dec. 3rd this year ......Enjoy a wonderful evening train ride, a sea of elves, and of course, Santa himself! Tickets go on sale October 14, 2016 at 7:00am.
Tickets may be purchased online via PayPal
.
The Immaculate Conception School's Polar Express is an adaptation of Chris Van Allsburg's award winning book, 'The Polar Express', which tells of a young boy's adventure on a magical train ride to the North Pole.
The 70 minute roundtrip adventure includes cocoa and treats, a visit from Santa and his elves, a silver jingle bell presented to each child during a reading of 'The Polar Express' by local storytellers. Come in your pajamas or as you are! It truly is a magical experience for children and parents alike! Remember to bring your camera!
About the Polar Express
It's a magical journey to the North Pole. This truly unique adventure departs each December from the Newburyport Commuter Rail Station.
This experience includes a wonderful evening train ride, a sea of elves, and of course, Santa himself! This adventure is our rendition of the children's book, The Polar Express©, written by Chris Van Allsburg and published by the Houghton Mifflin Company.
Event History
This year marks the fifth time that The Immaculate Conception School has recreated this story right in Newburyport! The event has become more popular with every passing year. In total, almost 10,000 people have ridden the trains over the past few years in what has become the premier Christmastime event on the North Shore. This year, over 6,000 people will ride the rails on our magical journey to the North Pole.
---
$35.00 per person ages 12 months and up. Purchase Tickets
---
Newburyport Train Station, Newburyport, MA
map
Newburyport Commuter Rail Station
Parker Street
Newburyport. MA
---
Tickets will go on sale to the general public late October/early November. All tickets will be sold via the internet. Ticket orders will be filled in the order they are received until tickets run out.
---

Great Time For The Whole Family!!!!!!!!!!
What a way to RIDE into the holiday spirit! Every child received the all significant Polar Express bell as we rode to the North Pole and back. My daughter met Frosty, Rudolph, Elves and of course SANTA! We dined on brownies and hot chocolate served by the Elves, Santa made an individual visit to every child in the entire train. The sound system was excellent and we all had those sentimental tears from hearing such a great story.If you take the trip at night the kids can wear pj's and slippers just like the kids in the story. As we rode in the dark, my daughter said she saw Santa's sleigh and reindeer outside the train window.....As an annual family event worth every penny and fabulous volunteer work for such an important fund raiser. Great job ICS!!!

Express Ride 2007
My name is Cheryl Stevenson and I purchased tickets for the 'Polar Express' for me and my family. We had a wonderful time and it was very special. It was very cold that day, actually frigid, and I was surprised that no one collected our tickets, nor ever looked to see if we had any. Maybe we were of many of the crazy ones who went out in the cold in the spirit of Christmas, but I was disappointed that no one checked our tickets. Unfortunately two of my family members could not make, so I was out $50. 00. The money doesn't matter, it went to a great cause, but it would have been nice to speak to someone from the Immaculate Conception Program to discuss the possibilities of maybe donating the tickets to some who needed them. Unfortunately there was no one available -- it was like a mad rush to get on the train. Total chaos. It was a fun experience, but I won't do it again

Dissapointed
I have a 3 year old who was so exited to go on this ride becuase he loves the polar express movie. They should make more times and dates available. I hope they take the advice of all the people sending reviews.

Tickets
I ended up purchasing my tickets on ebay for $50/each! I hope that at the very least, this extra money I paid is going to the school and not into someone's pocket considering the website says that all proceeds go to benefit the school. If 'all' of these proceeds don't go to the school through the ebay sale and the aforementioned craigslist sale then I would think that it's the responsibility of the school to either put a cap on how many tickets can be purchased per family or to print names on the tickets at the time of purchase so that they cannot be transferred. That's just my suggestion. Individual people shouldn't be making money off of a school fundraising event. Also, I am very much looking forward to this ride, but I can't find the address of the train station! It's not printed on the tickets, and I'm making an almost 2 hour trip to get there.

Not Fair
this really stinks!!!!!! If you claim the show is soooo great why don't you have more dates why should only the people that work there be able to get first tickets and then the rest to the public i think it is very unfair next year maybe have more dates and lower you prices in other places they are only 24 dollors and 14 for the kids and there train runs evey Saturday and Sunday all different times!!!!!!

Polar Express Ride
This is my first year with Boston Central and I was excited to see this event coming up. I too missed out. But if this event is such a big success, why are there more dates available... I would definitely think of adding more dates next year to allow more people, as they hear about it, to have time to purchase tickets...

POLAR EXPRESS RIDE 2007 - unfair ticket sales
Unfortunately, I am writing to express my dissappointment in the planning of this event. Last year I was too late to purchase tickets to take my grandchildren and I was encouraged to sign up for the priority list for this year I DID THAT and I signed up very early. I called the school several times this year and was referred to the web site each time. My daughter and I continued to watch for tickets to go on sale on the website and I assured her I would receive notification that we would get tickets because I had signed the priority list. I NEVER received any notice and the VERY day they went on sale via the internet the times we are able to go were sold out. I sent an e-mail to the address indicated and expressed my 'anger' and was told that the families and sponsors are given first choice. and whatever few were left they were gone. I also informed them that prior to them. going on sale on the internet there were 4 tickets for sale for $40 on Craigs list so someone was able to putrchase them prior to the public sale and sell them for a profit. This is extremely upsetting and in my opinon very unfair. When you do as you are instructed and learn that you are wasting your time, it does not say much for the organization conducting thie program.. Why bother signing up for a priority list when it is totally ignored. Because of our work schedules, we are only able to go to the 5:30 pm and if necessary the 7:30 pm I needed 3 tickets to take my grandchild to this event and needless to say I am dissappointing him again this year. I suggest that you review the manner in which these tickets are dispursed and if nothing else, be fair. .
| | |
| --- | --- |
| Related Links | Top |
---
We make best efforts to update information, but it changes frequently, so we cannot warrant it. Please call to check SOLD OUT! ICS's Polar Express Ride 2017 schedules, fees, and directions before making the trek. We help you, please help us. Report an Error if you find one.