Tax-Free Days In Massachusetts
Dates:
Saturday, August 13, 2022 - Sunday, August 14, 2022
Hours:
August 13-14, 2022
In/Outdoor:
Indoor, Outdoor
Category:
Sales & Deals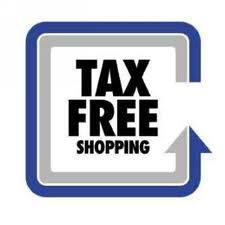 Massachusetts will again suspend the sales tax on non-business purchases under $2,500 on August 13-14, 2022 - just in time for back-to-school shopping.
During the two-day period, all purchases made in the Commonwealth totaling less than $2,500 will not be subject to state tax, which could mean significant savings in some instances.
Multiple items: Because the tax-free exception relates to single items, you will not be taxed on the overall sum of your purchases. Therefore, if you buy a TV for $2,400, a receiver for $800, and a new cell phone for $199, you will still pay no tax over the weekend. However, bundled items sold as one entity (such as a computer, printer, etc.) exceeding $2,500 will not fall under the tax-free benefit.
Coupons: If you're using a coupon on any eligible item, as long as the price is reduced below the $2,500 threshold, the tax credit is applicable.
Rentals: Because rentals are not seen as "tangible property," they do not fall under the exception.
Internet sales: As long as the purchase is made during the tax-free weekend, they will not be subject to any additional tax.
For complete rules and regulations, visit www.Mass.gov. Wondering where to go? Check out our picks for the best shopping malls in Boston.
The following rules are to be applied by retailers in administering the Massachusetts sales tax holiday exemption:
A. Non-Exempt Sales. All sales of motor vehicles,[1] motorboats,[2] meals,[3] telecommunications services,[4] gas,[5] steam, electricity, tobacco products[6] and of any single item whose price is in excess of $2,500, do not qualify for the sales tax holiday exemption and remain subject to tax.
B. Threshold. When the sales price of any single item is greater than $2,500, sales or use tax is due on the entire price charged for the item. The sales price is not reduced by the threshold amount. For example, if an item is sold for $3,000, the entire sales price of the item is taxable, not just the amount that exceeds $2,500.
Exception: Under G.L. c. 64H, § 6(k) there is no sales tax on any article of clothing unless the sales price exceeds $175; in that case, only the increment over $175 is subject to tax. If, on the sales tax holiday, the price of an article of clothing exceeds the threshold, the first $175 may be deducted from the amount subject to tax. The $2,500 threshold amount is not increased by $175.
example from Mass.gov
("A customer buys a suit on the sales tax holiday for $600. No tax is due. A customer buys a wedding dress on the sales tax holiday for $2,550. Tax is due on $2,375 ($2,550 - $175)."
If you have any questions, please contact: Department of Revenue (DoR) Toll Free: 1-800-392-6089 (within in Mass. only) www.mass.gov/dor/ Citizen Information Service Tel: (617) 727-7030 Toll Free (in-state): 1-800-392-6090 TTY: (617) 878-3889 Fax: (617) 742-4528 E-mail:
[email protected]
Wondering where to go? Check out our picks for the best
shopping malls around Boston
.
---
www.mass.gov/info-details/sales-tax-holiday-frequently-asked-questions
---
Boston
---
Most items under $2,500 qualify for the tax break, but not everything, so shop wisely and ask first to ensure that you get the tax-break on the items that you are buying.


Many retailers run even better discounts in the weeks following tax free weekend, so be on the lookout for those sales afterward.
---
Info changes frequently. We cannot warrant it. Verify with Tax-Free Days In Massachusetts before making the trek. If you find an error, please report it...