Fun Boston Events in April
What to do in Boston in April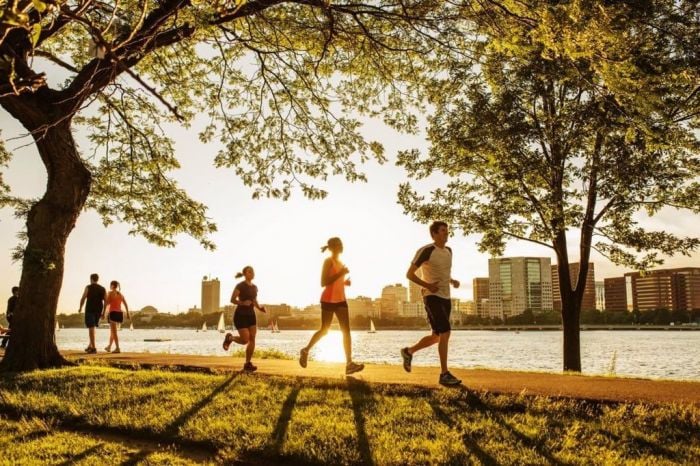 Things to Do in Boston in April 2020
Winters are long in Boston, so springtime is a most welcome occurance. As things begin to thaw, we look forward to Opening Day at Fenway Park, spring bulbs peeking up from the ground, Swan Boat rides, and lots more fun outdoor adventures.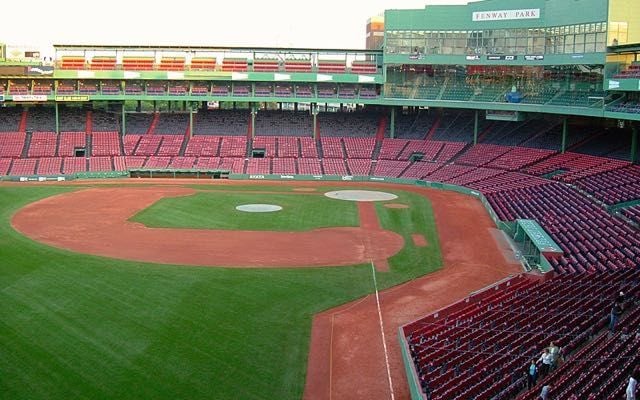 Locals and visitors alike will both find lots of fun things to do in Boston in April outdoors as warm weather starts to make it's return.
The Boston Marathon
The Boston Marathon brings everyone outside no matter what the weather to cheer athletes from around the world as they compete in this famous race. The marathon brings out thousands of fans to watch and cheer on the runners. The race is also broadcast live on TV in the Greater Boston area. Sometimes it's 80 degrees, sometimes it's 35 degrees. That's just April in Boston.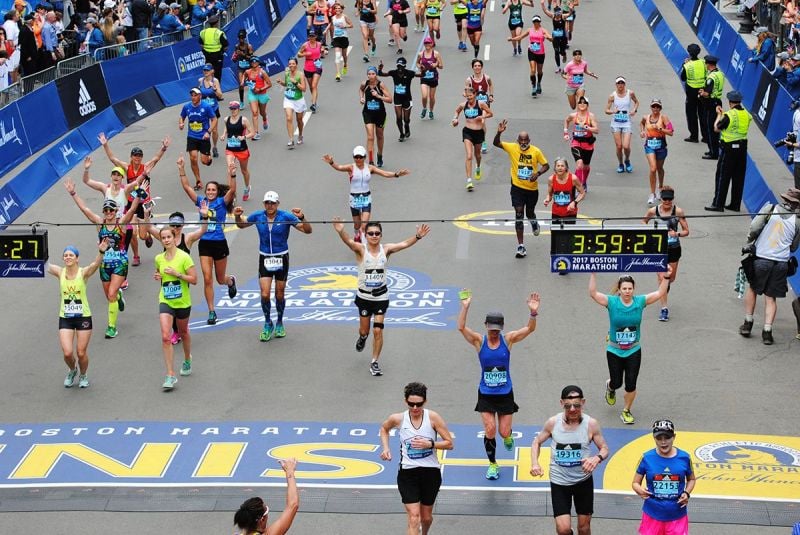 Marathon weekend is also known as Patriot's Day Weekend in these parts, where you can watch exciting Revolutionary War battle reenactments in the towns of Concord & Lexington - complete with costumes and musket fire. These towns generally host an entire week of historic events leading up to Patriots' Day in Boston.
Throughout the month of April, you can cheer the Red Sox at Fenway Park, enjoy a ride thorugh the city on a Boston Duck Boat, or enjoy a leisurely ride on a Swan Boat in the Public Garden .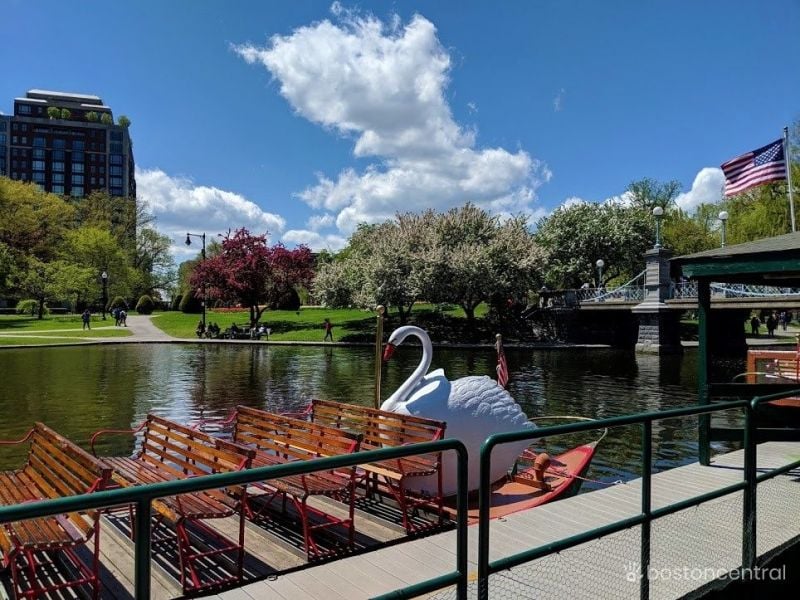 If you're planning things to do in Boston in April, here are 10 fun activities to consider.
1. The Boston Marathon is one of the city's biggest events of the year - featuring 25,000 elite athletes from around the world competing in a route made difficult by rolling terrain and features such as 'Heartbreak Hill.' The day is also know as Marathon Monday, or Patriot's Day, a state holiday in Massachusetts.
2. Watch as history unfolds the story of our nation's fight for freedom in Lexington! The Patriot's Day Battle Reenactment in Lexington is a famed early monring reenacemtn of the Battle on the Lexington Green. Visitors can bear witness to the reenactment of Paul Revere's ride, the early morning skirmish on the Lexington Green, followed by day-long events.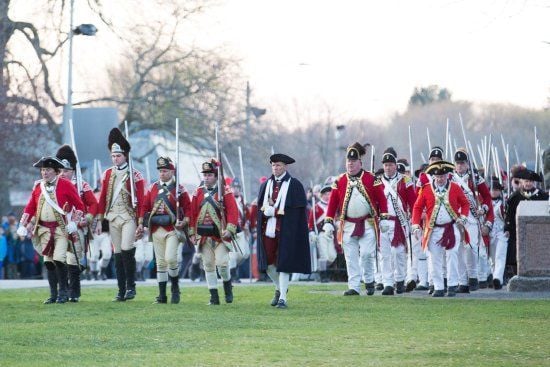 3. A few miles up the road, enjoy a week's worth of events and activities in Concord, in honor of Patriot's Day along Battle Road and North Bridge. Patriot's Day Battle Reenactments in Concord allow for people to experience the sounds of marching feet and musketry at OId North Bridge, as British and Colonial Re-enactors bring the fateful morning of April 19, 1775 to life in this commemoration of "the shot heard round the world".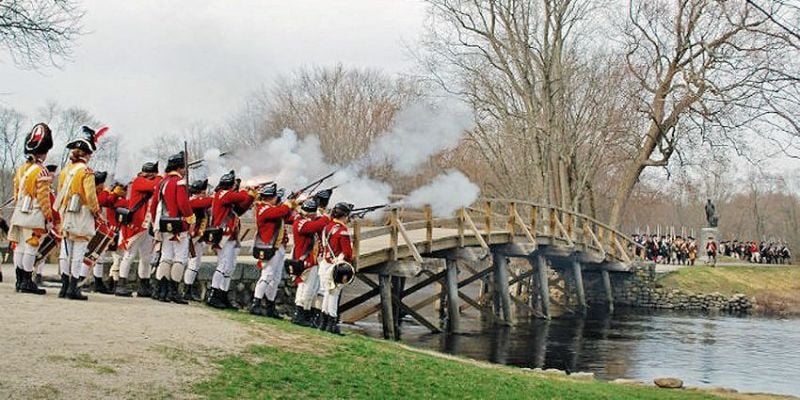 4. Part of the pagentry of Patriot's Day in Concord includes the Patriot's Day Parade. Kids & families love to listen to fife and drum corps from all over the nation as they march down Main Street. Following the parade discover more history by taking a tour of the Old Manse, or by visiting the Concord Museum.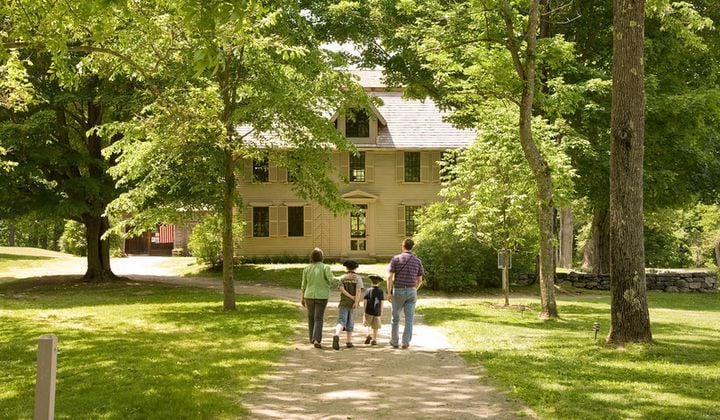 5. Lots of local Museums, venues, and organizations set up fantastic programming for April School Vacation Week! You'll also find a slew of fun performances, super science & art workshops, sports camps, patriotic events and lots more during April Vacation.
6. Tour Fenway Park - Tour the home of the Boston Red Sox, including the press box, dugout, field, Green Monster, Pesky's Pole and more. Tours run daily and leave from the Souvenir Store across Yawkey (Jersey) Way. Grab a burger at The Tasty afterwards - so good, so good!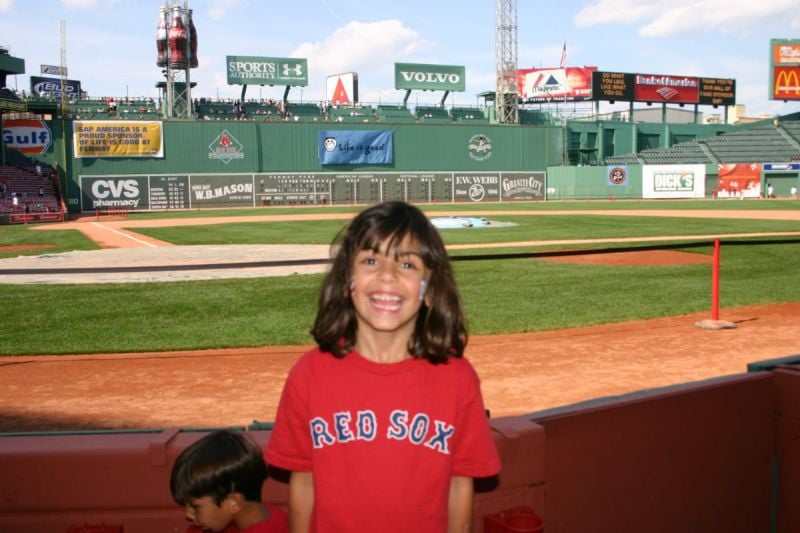 7. Be curious at the Cambridge Science Festival! Kids of all ages are invited to join scientists, engineers and more at this 10 day, multi-venue celebration showcasing fun and interactive science, technology, engineering and math for everyone!
Red Sox Games - Take in a game at one of America's most beloved ballparks. From the iconic Green Monster, pesky's pole, belting out Sweet Caroline in the 7th inning stretch, and the right field manual scoreboard, it's always a great day at Fenway.
8. Take in the beauty of the Boston Public Garden and enjoy a one-of-a-kind Swan Boat ride in the garden lagoon. Rides lasts about 12-15 minutes while the driver pedals you around the pond, where you'll get great views of the park, and the ducks & swans who live there. Swan Boats operate from the third week of April to the third week of September. Weather permitting.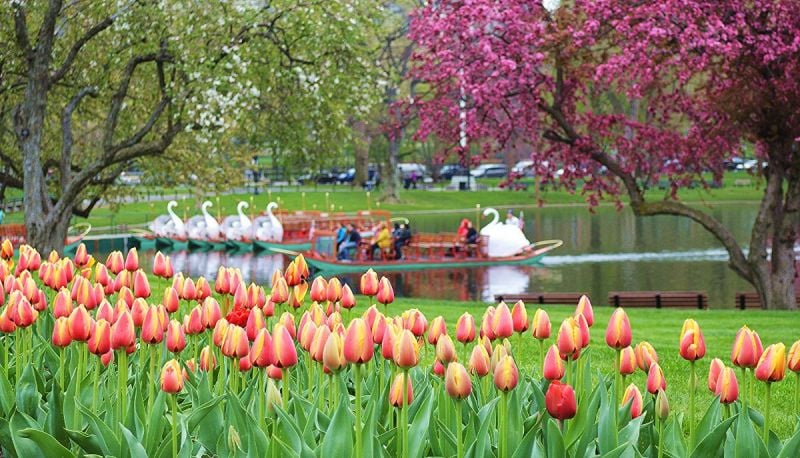 9. When the Boston Duck Boats aren't parading Boston's championship sports teams around, anyone can tour Boston in an authentic, renovated World War II amphibious landing vehicle. The DUCK tours the city by both land and water. These fun amphibious vehicles provide truly one-of-a-kind summer tours of downtown Boston.
10. The annual Ice Chips Show of Champions ice sakting event has showcased the world's most outstanding figure skaters, including national, international and Olympic champions. The show encompasses a cast of over 480 skaters, including singles, pairs, ice dance, synchronized skating teams and Theatre On Ice teams.
There are certainly lots of fun things to do in Boston in April, both inside and outside. For the most part, winter is finally over and spring is starting to show itself. Jackets are probably still a good thing to have on hand though, as it doesn't truly start getting totally warm until May.