Pick your Own Strawberries Near Boston
Best places to pick your own strawberries in Massachusetts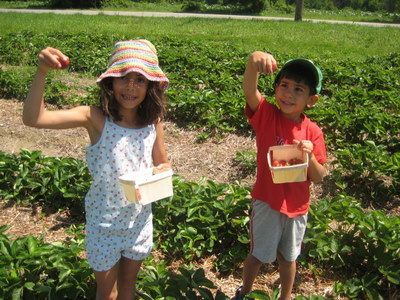 One of our favorite summer activities is to pick our own fruits and vegetables. For us, strawberry picking remains high in the rankings of the season we don't want to miss. The pick your own experience is a great opportunity for kids to learn where various foods come from while having some good old fashioned fun.
Below you'll find 9 fun pick your own strawberry farms in the Boston area where you can get your hands dirty and get some tasty treats all at the same time.
Strawberry season is traditionally only a few succulent weeks starting in mid-June, so be sure not to miss it!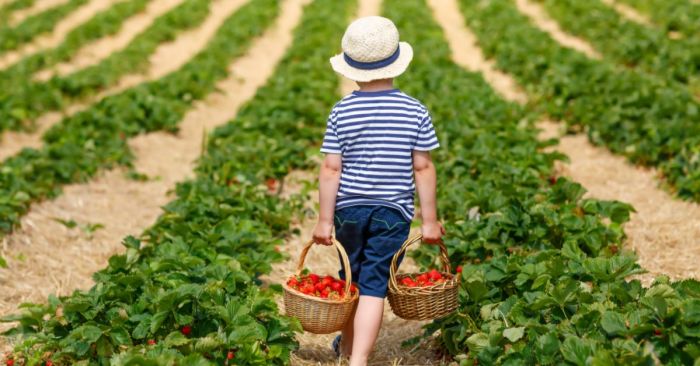 Hanson's Farm - Framingham
Hanson's Farm is a 5th generation working farm only 25 miles outside of Boston. Strawberries are generally ripe and ready for picking in early to mid-June.
Hanson's offers a wide variety Pick Your Own opportunities throughout the growing season. From strawberries to pumpkins, flowers to blackberries, there's almost always something to pick with your family!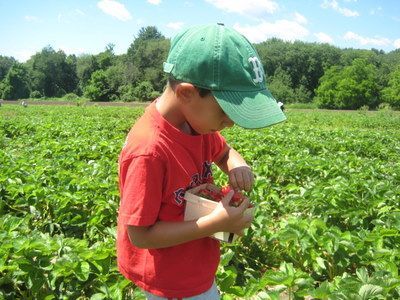 ​photo credit: BostonCentral


Marini Farm -Ipswich
Take a sweet trip to Marini Farm in Ipswich and pick containers full strawberries to take home and enjoy. The farm usually opens for pick your own season in mid June for strawberries, so be sure to check the website or call for up to date field and picking conditions.
Visit the farm stand which is traditionally open from mid May/early June and features a full selection of vegetables, fruits and bakery items as well as other specialty foods. Additionally, the farm holds an amazing annual Strawberry Festival each year for the entire family to enjoy and celebrate the scrumptious fresh strawberry.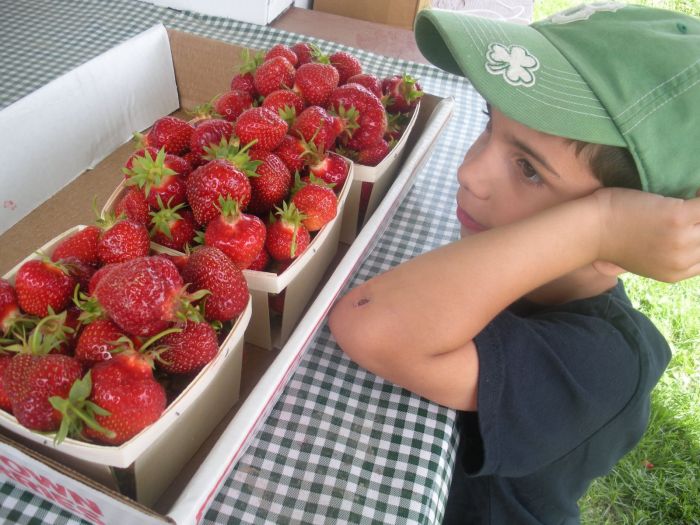 photo credit: BostonCentral

Parlee Farms - Tyngsboro
Create memories with the family with a trip to Parlee Farms to go strawberry picking. The farm features five varieties of pick-your-own strawberries which are available for picking from mid-June through Mid -July, yet they also feature two later blooming treasures available for picking from mid- August through late September that you wont want to miss! Be sure to check the website or call for up to date field and picking conditions.
While you are there, visit the Bakery and Farm Stand which feature fresh fruit desserts and goodies as well as ice cream. Add to the family adventures by visiting Annie's Animal Barn where you can feed and visit over 60 animals.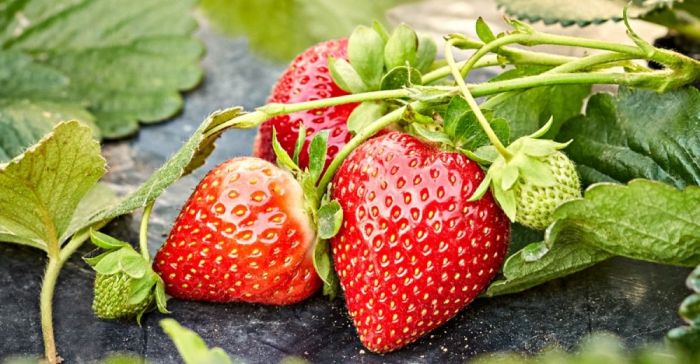 Russell Orchards - Ipswich
Enjoy some time picking your own strawberries at Russell Orchards in Ipswich. This beloved family owned farm will make you feel like you are miles away from the city. Adorned with 120 acres of glorious fruit trees, strawberry fields, and animal farm, it is just the right atmosphere for a day out at the farm. Picking time usually begins during mid - June. Be sure to check the website or call for up to date field and picking conditions.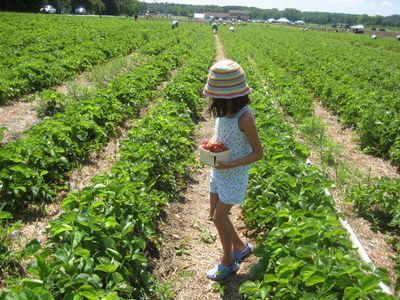 photo credit: BostonCentral


Smolak Farms - North Andover
If you are looking for the freshest, juiciest and most perfect strawberries, then be sure to head over to Smolak Farms. After you are done picking your own, delicious fresh strawberries, take the family over to the main farm location at 315 South Bradford Street in North Andover and spend time at the playground and with the farm animals.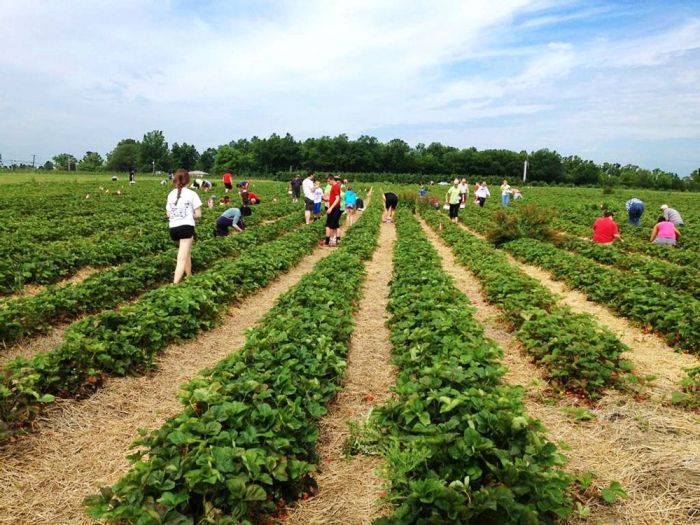 Sunshine Farm - Sherborn
Located in rural Sherborn, Sunshine Farm is the perfect location for picking prized strawberries. They also have an amazing ice cream shop which provides its own fresh strawberry, peach, and raspberry ice cream toppings made from fruits grown on the premises. Picking time usually begins in Mid-June, so be sure to check the website or call for up to date field and picking conditions.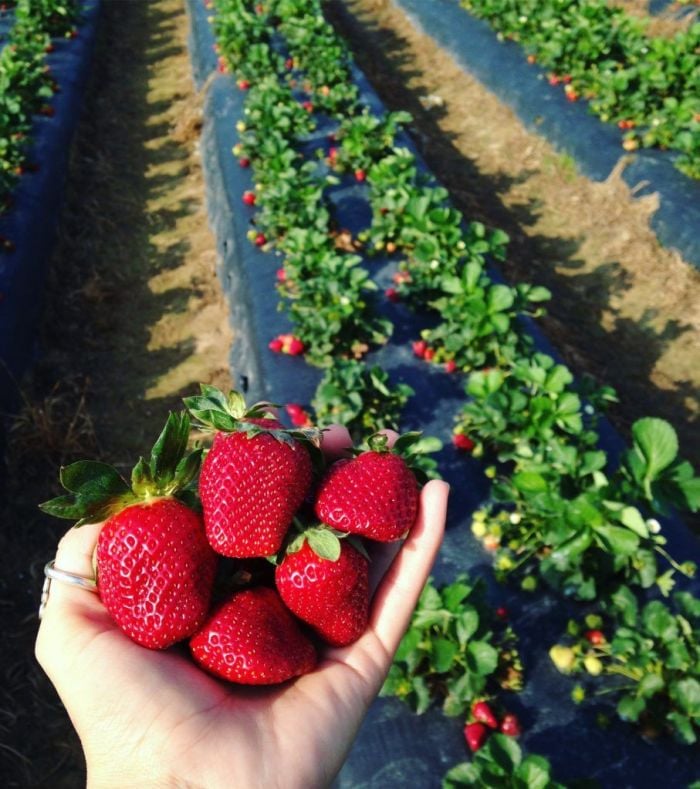 Tougas Family Farm - Northboro
Come enjoy a day with the family at the Tougas Family Farm. Pick your own strawberries, play on the playground, visit the barnyard for all ages and view the farm action on a scenic hayride. The farm features a variety of fruits from June to November.
Scrumptious, juicy strawberry season is only a few short weeks, so call the picking info line, (508) 393-6406, early in June so you don't miss it! Enjoy real strawberry slushies at the kitchen, along with strawberry shortcake and strawberry crisp.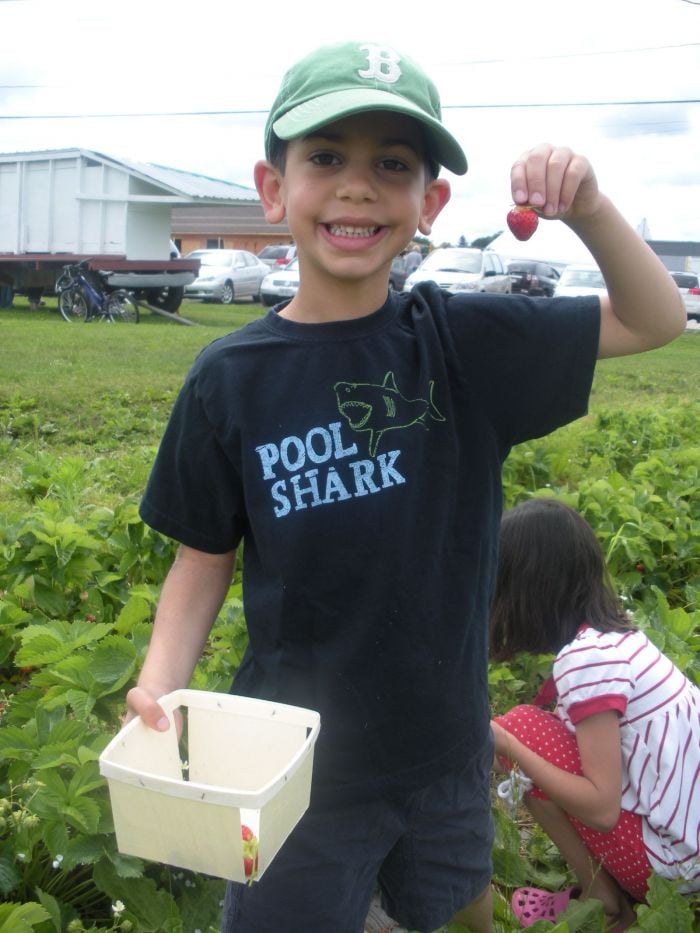 Verrill Farm - Concord
Locally owned farm stand featuring fresh produce, Verrill Farm features prepared foods, deli and baked goods. Pick your strawberries in June and your own pumpkins in October. Hayrides, and seasonal festivals.
The Verrill Farm Strawberry Festival is an annual tradition that includes entertainment, homemade strawberry shortcake, hayrides, and of course, strawberry picking!
Please buy your tickets online to reserve your space. PYO Strawberry system, we release tickets 24-48 hours in advance to ensure the picking conditions are optimal. For up to date information please call our Strawberry Hotline at 978-245-6841.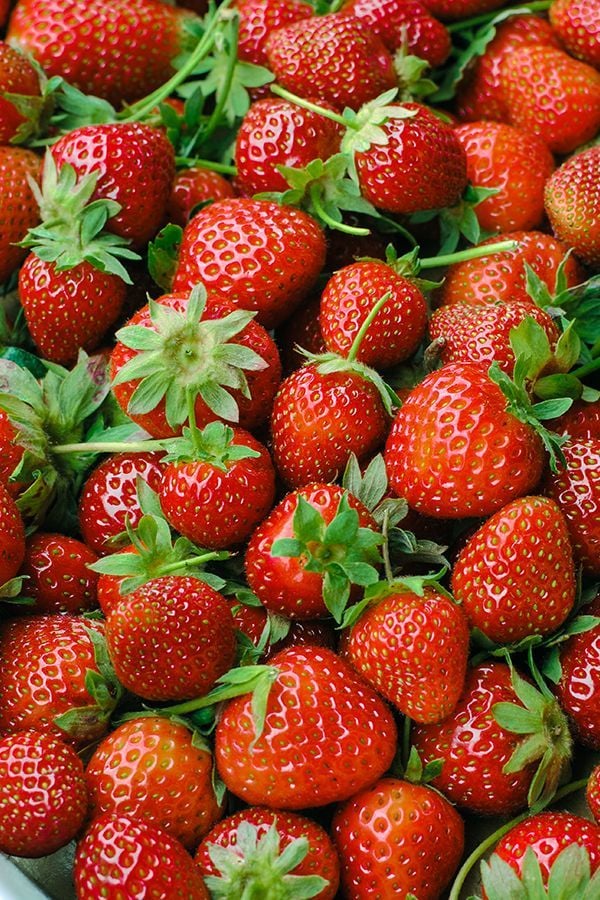 Ward's Berry Farm - Sharon
Ward's Berry Farm is a wonderful family run farm that offers berry picking, 4H animals to visit, a big sand box with toys, and a farm stand that includes veggies, fruits, homemade pies, jams, etc., and also smoothies made to order. It's a really nice place to go with little ones.
Wilson Farm Strawberry Festival - Lexington
Join friends and family all weekend long to celebrate the beginning of summer at Wilson Farm's Annual Strawberry Festival! Enter our Strawberry Shortcake Eating Contest that we will have every hour.
Bring your kids for our fun kid friendly activities like face painting, Petting Zoo, Mr. Balloon Wizard, and a scavenger hunt! To celebrate all things strawberry be sure to take home our special limited edition Strawberry Donuts you can only get at this festival!


More Ideas for Summer Fun!
Find Fun Things to Do on our events calendar during the Summer in Boston. And since summer is a great time to be outside, check out our guide to Boston outdoor activities, featuring lots of cool places to enjoy a beautiful summer day.
Summertime is also the best time to enjoy ice cream in Boston! Couple that with a fun round of mini-golf or a trip to your favorite waterpark, and you've got a day to remember.
And on the occasion of a rainy day in Boston - have no fear - here are some ideas for indoor things to do until the sun returns.
Summer is also the season of Boston fireworks displays so be sure to check our handy guide to find a display by date or by town, near you.
Our specialty is helping people find fun things to do in Boston with kids - so we've got all sorts of resources on hand to help you do just that.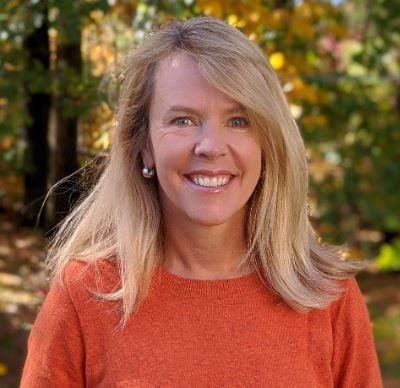 ~~~
Stacey Sao has been the Managing Director of the family-friendly events and activities website, BostonCentral for almost 20 years. She continues to enjoy discovering and exploring new places to visit in the Greater Boston area.