Nature & Outdoors
---

Ocean Protection Advocacy Kids, Inc.
,
Cape Cod
, $$
Ocean Protection Advocacy Kids, Inc. (OPAK) is an education nonprofit with a mission to empower students to become curious ambassadors for the environment through the arts. They run in-school, after school and summer...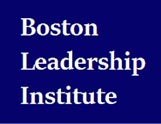 Broad Meadow Brook Day Camp
,
Worcester
, $$$
Imagine a day where you have six hours to spend exploring a wildlife sanctuary with kids your own age, guided by an adult who really enjoys working with kids, and loves the world of nature...
Camp Menorah on Lake Chebacco
,
Essex
, $$$
Camp Menorah on Lake Chebacco is ' an 8 week camp that lasts 52 weeks a year.' Boating, swimming, culture, drama, music, crafts, sailing, sports, and more in a loving atmosphere.
Cuvilly Arts & Earth Center
,
Ipswich
, $$$
Cuvilly Arts & Earth Center operates a pre-school/kindergarten, summer programs for kids and an alternative energy site on approximately 15 acres of farm, woodland, pastures and coastal marshes.
Habitat Education Center & Wildlife Sanctuary
,
Belmont
, $
Just 6 miles from downtown Boston, Habitat is an 88-acre Mass. Audubon urban oasis devoted to environmental education. Over 2.5 miles of gentle trails wind through deciduous and evergreen forests, across meadows, around 2 ponds, and along a wetland containing a vernal pool.
Harbor Discoveries Camp
,
Boston
, $$$$
Harbor Discoveries is the first camp program to make extensive use of the Boston Harbor Islands as a living laboratory for aquatic science education and environmental stewardship.

Mass Audubon Summer Camps
,
Massachusetts
, $$
Have fun, make friends, and experience nature this summer! Campers enjoy outdoor exploration, wildlife observation, habitat hikes, hands-on activities, interactive games, creative crafts, and more.
Nashua River Watershed Association
,
Groton
, Free
The Nashua River Watershed Association serves as an educator, advocate, and steward for the 31 watershed communities in north central MA and southern NH.Youth programs are offered for school groups as well as to the public.

Nature Explorer Summer Camp at Temple Shalom
,
Newton
, $$
Nature Explorer Summer Camp at Temple Shalom is an 8 week camp for Toddlers (18 months-2.8) and Preschoolers (ages 2.9-entering K). Each week, we will focus on a different theme incorporating art, science, math, whole...
Zoo Camp at Zoo New England
,
Boston
Zoo New England and Camp Fire USA have been offering a day camp at the Zoo for over 15 years. Participants experience a unique camp that allows them to explore the natural world of animals and their habitats.