Things to Do in Boston with Kids - Boston Casts Its Vote
Locals share their favorite places to bring kids in Boston in 2019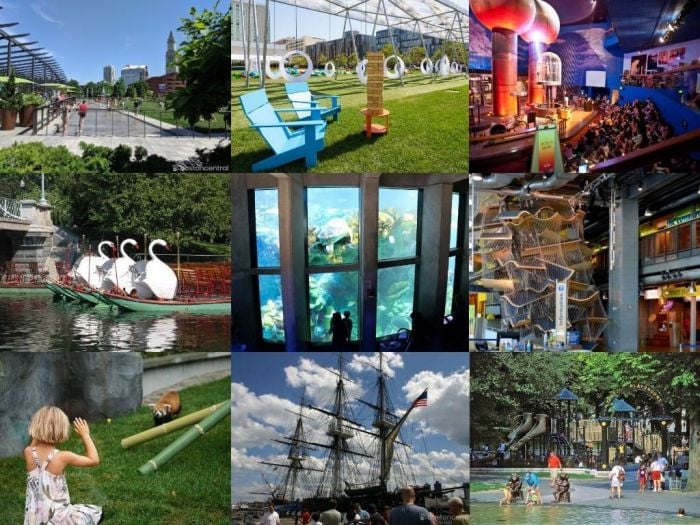 We recently asked our readers to share some of their favorite places to visit in Boston with kids, and we got some amazing responses. Some people submitted venues are quote well known, as you will see in our top ten list; but many others revealed hidden gems that you may not be so familiar with.
Every single one of these venues is a favorite and each one has something special to offer! Here's what Boston parents had to say & share:


Okay - now for the good stuff. The hidden gems! The off the beaten path ideas, the stuff you may not have heard of already, but should certainly visit...


Favorites & 'Hidden Gems' in Boston
While Boston boasts many higher profile venues like the ones listed above, we especially enjoy sharing the more "hidden gems" of the area, places that might not be front of mind, but are definitely worth visiting, especially with kids.

*NOTE* This survey was in open ended question format. No lists or leads were given. All responses came from answering the question"Tell us your favorite place(s) in Boston to visit with kids"

Our top hidden gem survey suggestions in alphabetical order included: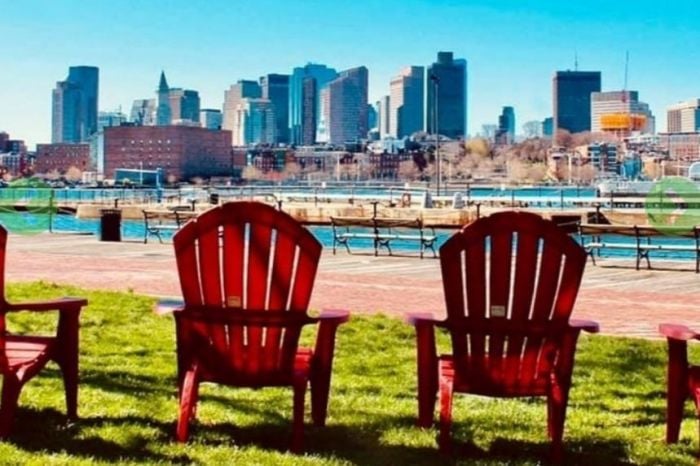 The Anchor at Shipyard Park (Family friendly wine & beer garden - Charlestown)
"A new beer garden in Charlestown that is family friendly! Great views, international beer selection, 90+ wines, and some delicious food options. Plus lots of fun activities and programming for kids! Win." - Jared
Arnold Arboretum & Jamaica Pond (Jamaica Plain)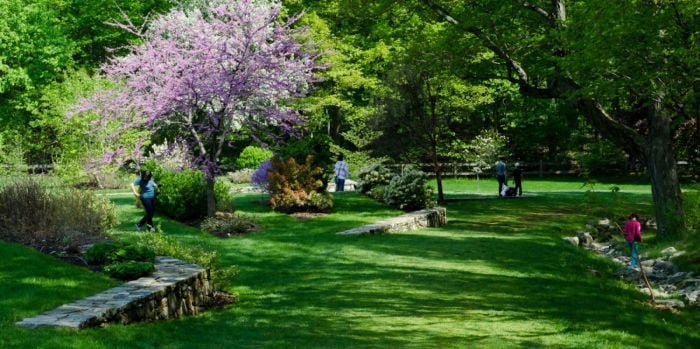 "In the spring it is fun to watch for turtles at the pond. I have seen logs with up to 6 turtles! The Arboretum is fun to run wild and free. No fear of vehicles, bikes or scooters! - Jill
Boston Public Market (Boston)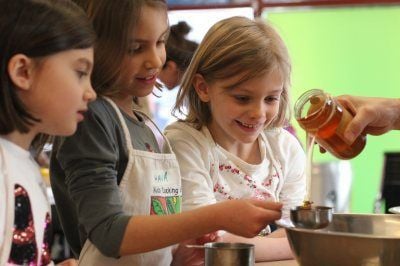 "Such a beautiful space filled with local vendors, and delicious foods. You can sample variety of things, connect with small businesses, sit and chat, or even take a cooking class." - Lindsay

"The cooking classes at Boston Public Kitchen are terrific. Great way for kids to learn about turning a recipe into a dish, from prepping & measuring to serving. Love the kitchen space - for all ages! " ~Lisa
Boston Harbor Islands (Boston)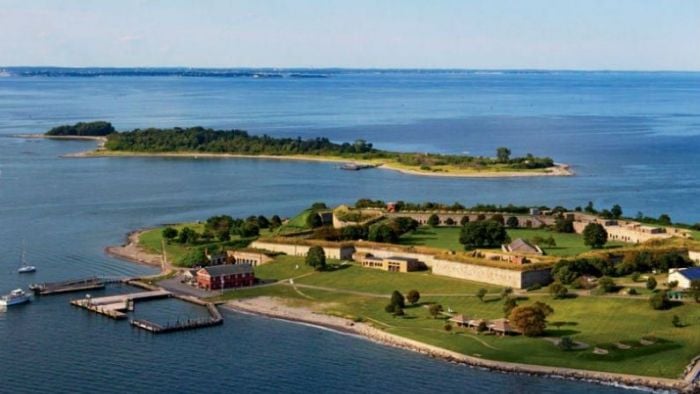 "Who doesn't like a boat ride? It is great to see Boston from out in the harbor. It is also nice to see that the islands are not all built up like the city is. Each island is different. The island that has the fort is very interesting to children. Often there are special activities planned
specifically for children on the islands". - Cheryl


Bunker Hill Monument (Charlestown)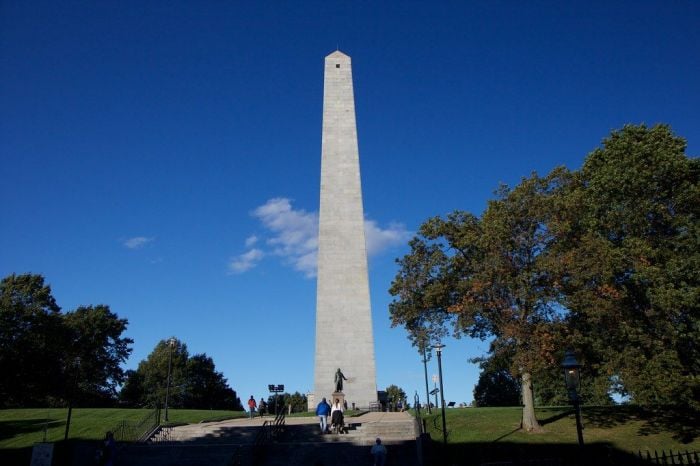 "This is a fun challenge for school-aged kids (and up) who love to climb the stairs in a tower and look at the view. It's 294 steps up so it's definitely a workout! We like to make a day of it and walk over the bridge from downtown, and then take the Charlestown Ferry back to Atlantic Wharf". ~ Kristen


Christian Science Plaza Fountains (Boston)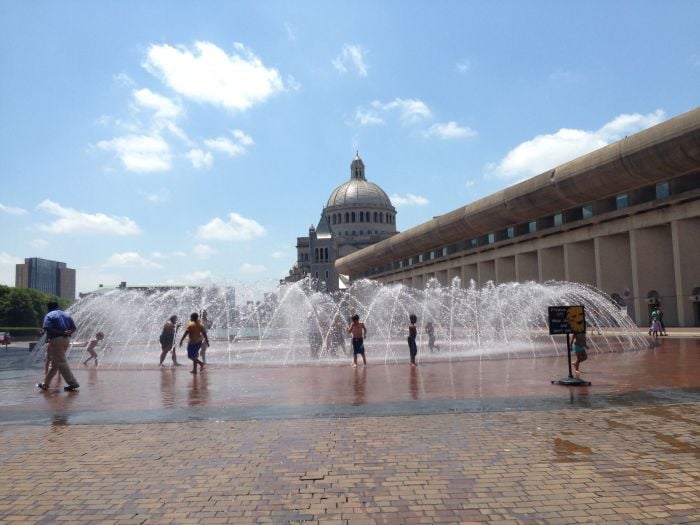 "The entire family can have fun splashing in the fountain, get in some exercise running after each other, and cooling off. Lots of great restaurants neary to duck in for lunch or a quick snack. The plaza is a beautiful promenade the city. - Tribora


Christopher Columbus Park (Boston)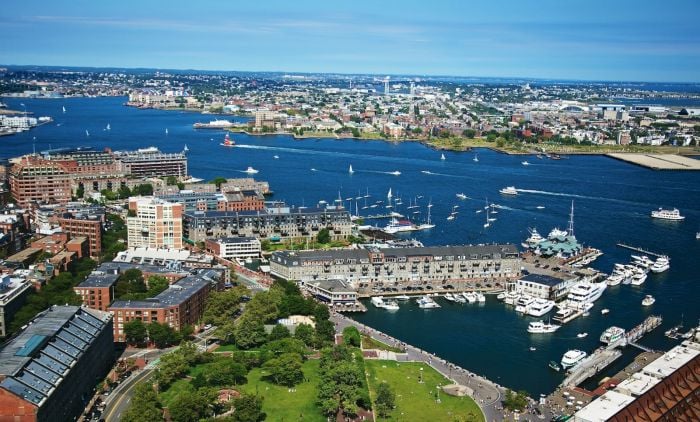 "Many fun events take place here, there is a playground nearby, lots of benches, open green space, a small spray fountain, waterfront views, and the Greenway Carousel is right across the street. Plus you can walk to North End or Quincy Market for food and ice cream". - Lily


Chez Vous Roller Rink (Dorchester)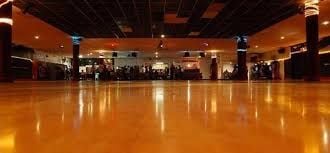 "Another family fun place to roller skate to some great music. It's a great roller skate rink that attracts diverse families". - Nadine
Emerald Necklace - (Boston)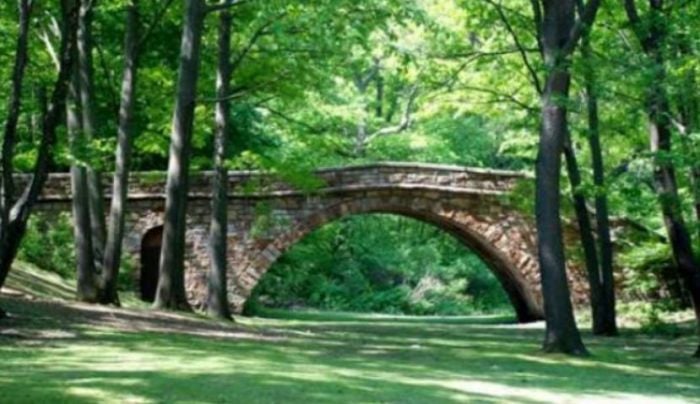 "This park is close to the zoo, Jamaica Plain pond, Arnold Arboretum and other venues. It's a great place to get kids outside to hike and explore" - Nancy
Faneuil Hall (Boston)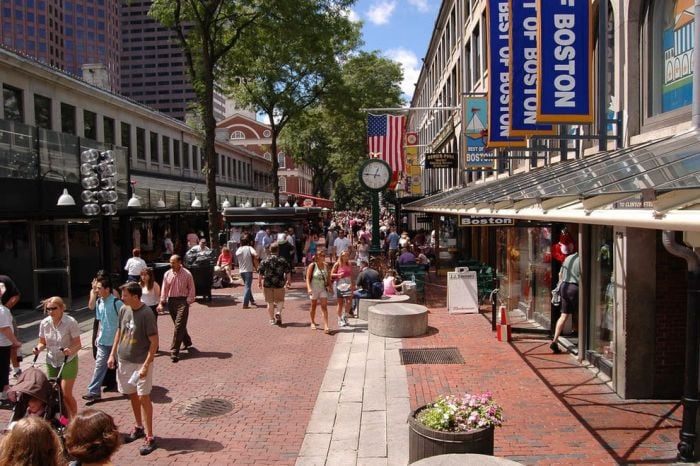 "There is often entertainment here and street performers. There are lots of food vendors to choose from and some shopping. It is a great place for kids to pick up their Boston souvenirs. For a bit of history, visit the Great Hall, (doors are right across from Quincy Market entrance), and the Ancient & Honorable Artillary Museum". - Sara
Friday Flicks at the Hatch Shell and (Free Movie Nights ) (Boston)

"Can picnic and watch a movie under the stars at the Hatch Shell. Something so cool about outdoor movie nights. Get there early for fun kids activities." - Ginnie

Freedom Trail (Boston)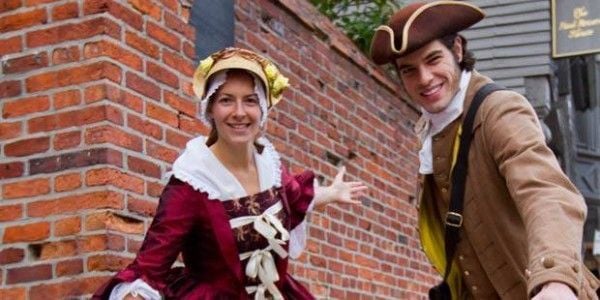 "The area is rich with the Boston history and so beautiful. This tour is better for older children because of the amount of walking and because of the historical content. It is a great way to see what you read about in your history books." - Charlotte
George's Island (Boston)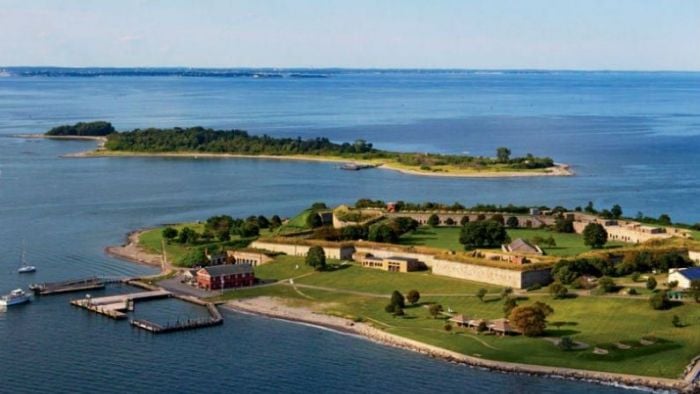 "Spooky real fort, history, a playground, a boat ride, a picnic area... ALL THE THINGS! - Amanda
"The kids love exploring the fort and the ferry ride is relaxing." - Heidi
Isabella Stewart Gardner Museum (Boston)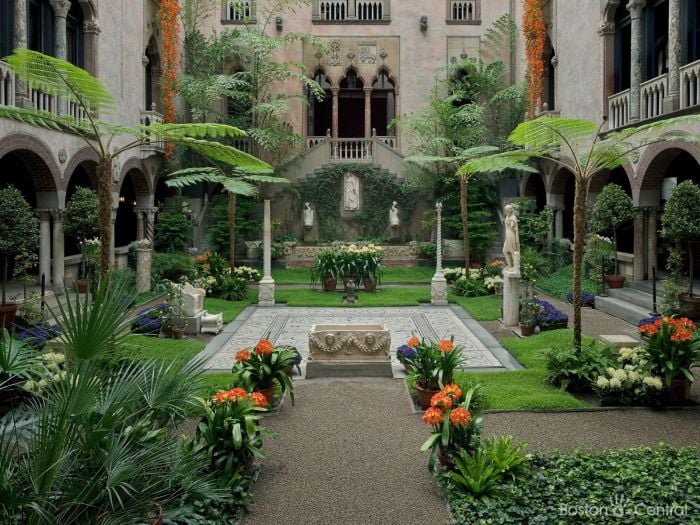 "This museum was once the home of the wealthy, well-educated Isabella Stewart Gardner. Her appreciation for great art and displaying it fittingly continues to astound people from around the world today. The best features include a beautiful courtyard with an Italian feel and a rotating display of seasonal flowers, and the artwork of many renowned painters including Rembrant and John Singer Sargent. This whimsical museum is small and suitable for young children to give them a sense of wonderment and appreciation for art." - Elizabeth
Larz Anderson Auto Museum (Brookline)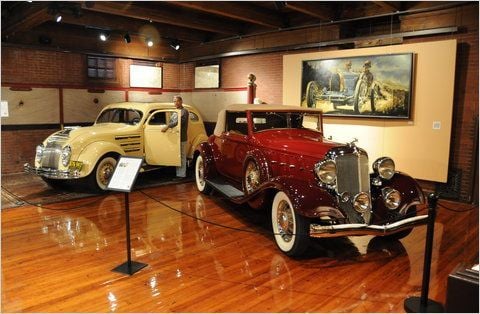 "Fun and interesting all the vehicles in pristine condition very well kept and informative. Then after the museum we went to lars anderson park for a picnic playground and play fields a complete day of fun." - Jodi


Launch Trampoline Park (Watertown)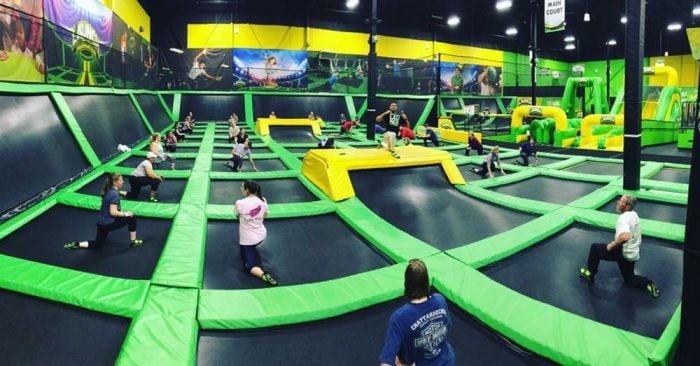 "My kids have a blast and a hungry and tired when we are done. It's great place to have them play and get in loads of exercise". - Nadine

Mugar Omni Theater (Boston)
"The huge screen is amazing and the films there show us places and nature close up, in a way we would never see otherwise. I have seen my children and my grandchildren mesmerized watching the films there". - Cherie

Piers Park (East Boston)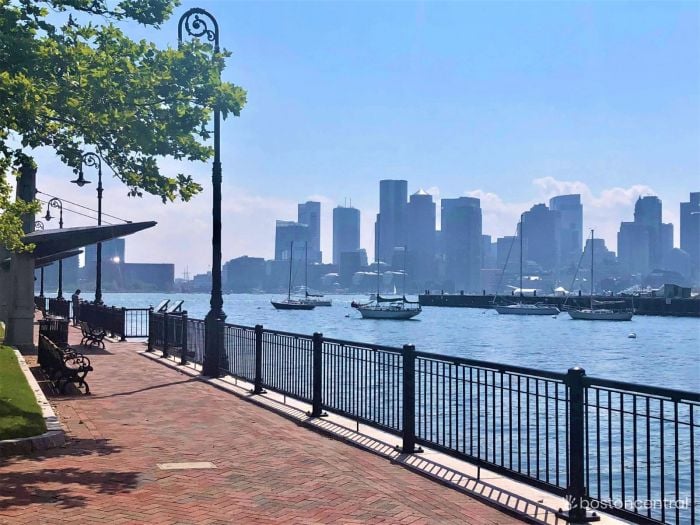 "Incredibly beautiful park with awesome views of Boston Harbor and the Boston Skyline. Splash park is a nice feature on hot days and the playground has lots of things for the little ones. Love walking along the tree-shaded pier. T stop is Maverick Station. Some say this is the best kept secret in Boston - I tend to agree.." - Elizabeth
Rings Fountain, The Greenway (Boston)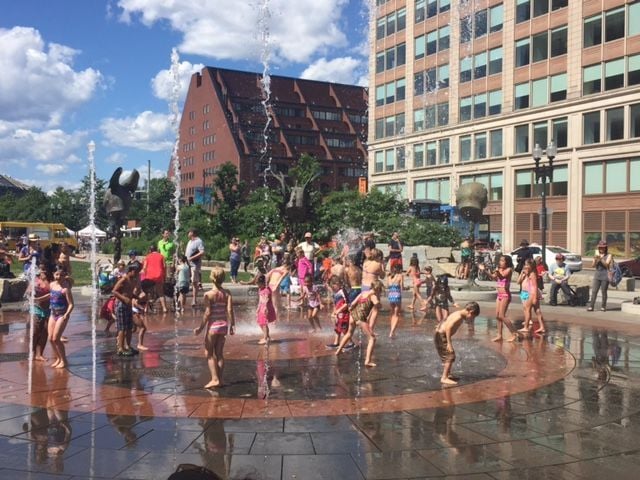 "Such a relaxing, fun area to cool off and share some smiles and to make memories! There is so much to do on the Greenway in general, but on a hot day, nothing beats splashing in the fountains. In the evening, the fountain spray lights up which adds a whole new dimension to the fun." - Kate
Water Taxi / Boston MBTA Harbor Ferries (Boston)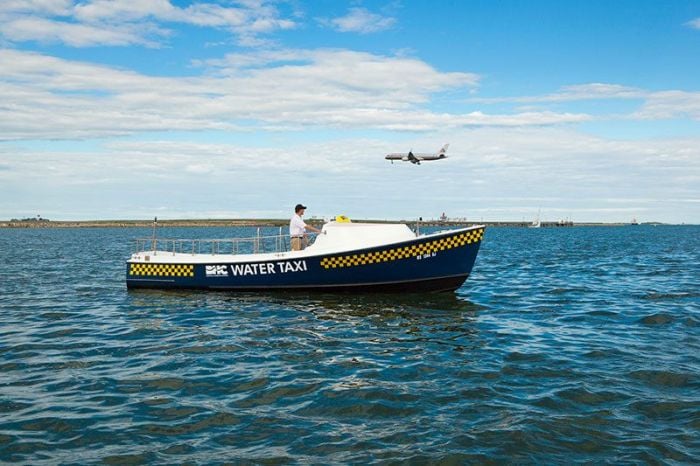 "Affordable way to get around the city and catch some awesome views!" - Natalie

"A fun adventure around the Harbor. We like to take a roundtrip ride for the views, the breeze and to watch the planes land. ~Erika
"My girls l& I ove to take the Charlestown Ferry over to the USS Constitution Museum." ~Sarah
Mayor Menino Park & Playground (Charlestown)
"Awesome playground in Charlestown, fun equipment, beautiful views!" Take the ferry over from Atlantic Wharf and make a day of it. It's also a short walk to the USS Constitution Museum and Old Ironsides. - J.D.
Riding the T (Greater Boston)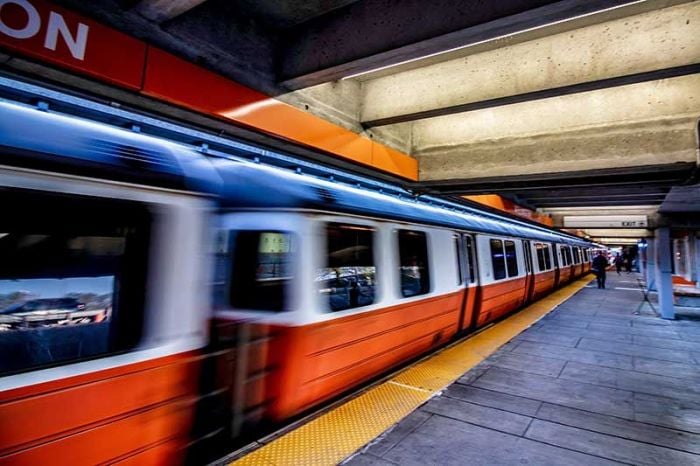 "You don't get much cheaper for an adventure, and they could ride it for hours if I let them!" - Amanda
"My boys love trains. We love to ride the commuter rail during off peak hours and watch the world go by". - Sallie
'Hidden Gems' Outside of Boston
There were a good many responses that included destinations outside of the city as well. These venues certainly merit a spot on anyone's bucket list if you are looking for some fun adventures outide of the city.
American Heritage Museum (Hudson)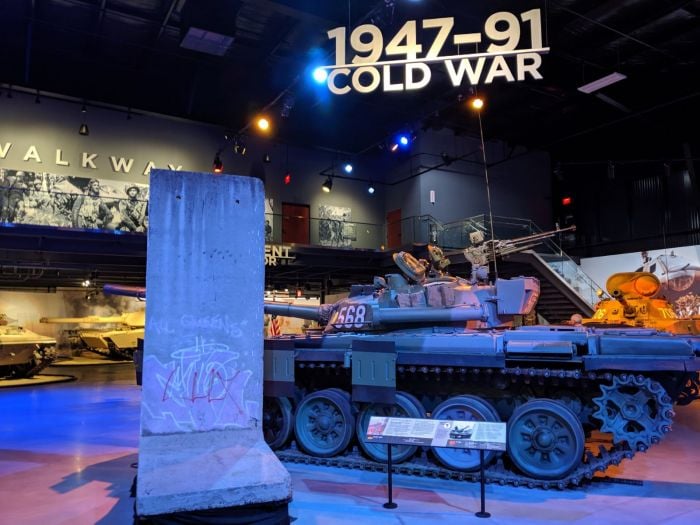 "Highly recommend a visit to the American Heritage Museum in Hudson! It's an unbelievable collection of tanks, cars & planes - amazing experience!!! We love that you can get right up close and touch the tanks - REAL tanks, that saw combat, a u-boat and even scud missile. We were pleasantly surprised by how interesting it is. It is definitely worth a visit". - Lisa
Capron Park Zoo (Attleboro)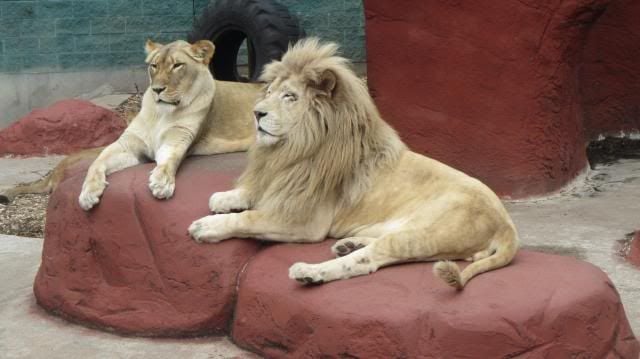 "Small zoo with splash pad and playground. The paths are simple; great place if you're a fan of letting your child stay out of the stroller. The animals appear happy and healthy and are fun to watch. The nocternal animal dark room is a favorite too. Great for younger children and very inexpensive." - Mary


Colby Farms (Newbury)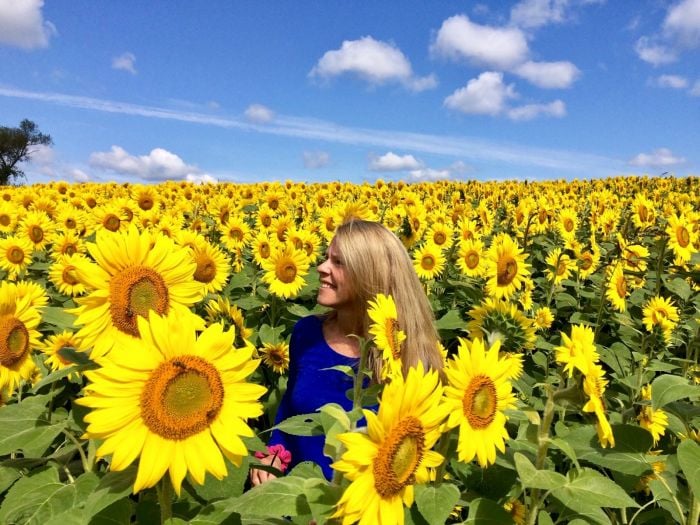 "Amazing place! Each year they open up their beautiful sunflower field to the public to come take photos. A truly unbelievable sight! The sunflowers bloom around the first week of September - you don't want to miss it!" - Serena


Crystal Lake (Newton)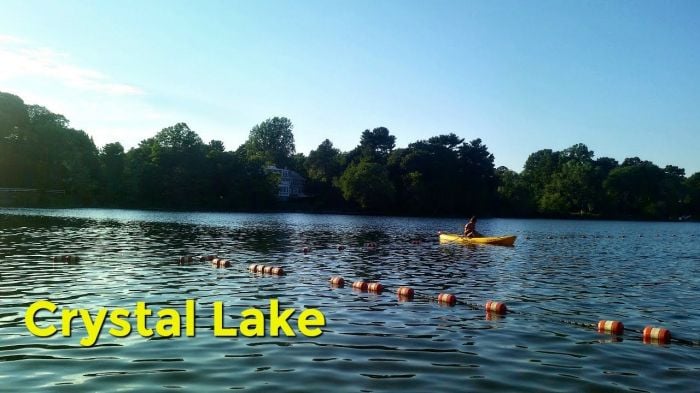 "It's like going to the Beach in your back yard and feels like a vacation! It also has a lot of shaded areas." - Shael


Danahey Park (Cambridge)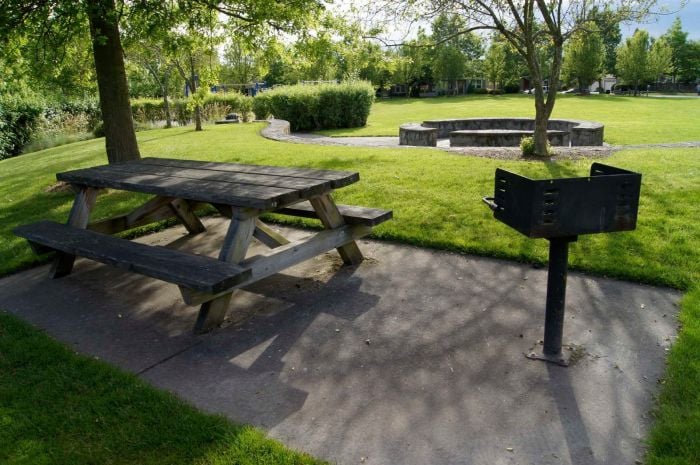 "Danehy Park has open fields that are great for picnics. Not to mention the barbecue area, playground and sprinklers. Also, there are always soccer games taking place in the different fields. It is a great place to spend the day!" - Jackie



deCordova Sculpture Park & Museum (Lincoln)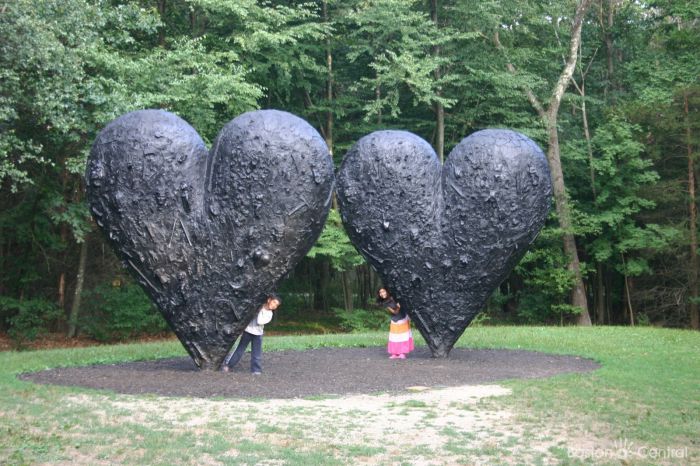 "Lots of open space to roam and discover amazing sculptures. So many interesting pieces - great conversation starters. Some are permanent works and others rotate so there is always something new. Great place to spend an afternoon outdoors." - Jeannie
Dedham Public Library (Dedham)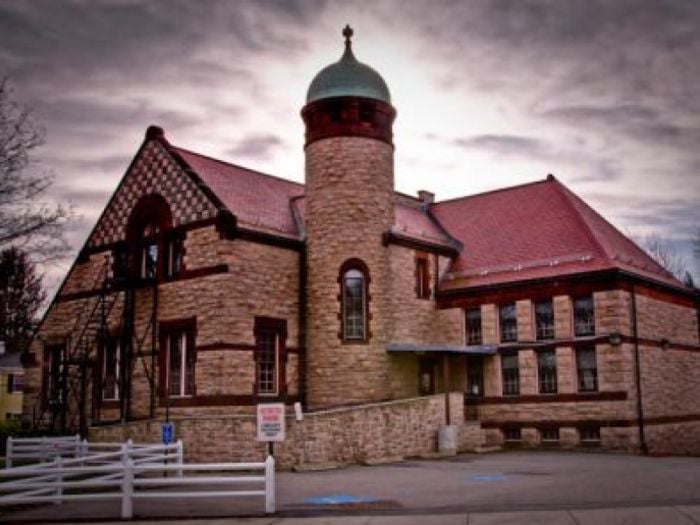 "It's an indoor play space plus library. Toys to engage my kids, books, and amazing sing alongs and other activities several times a month! And it's within walking distance to the square where there are yummy restaurants, parks, and ice cream!" - Kate



Discovery Museum & Treehouse (Acton)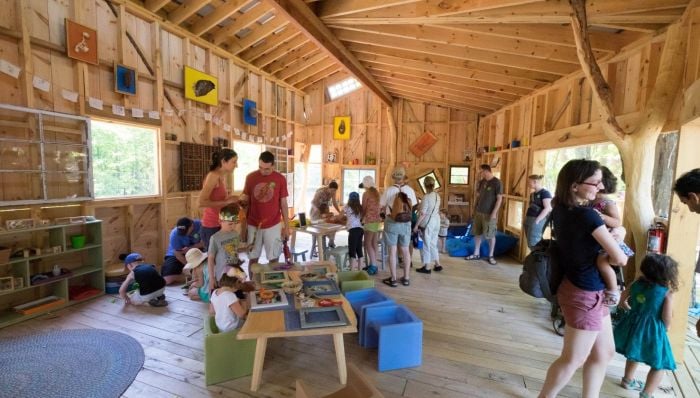 "Very well thought out indoor and outdoor spaces to explore science and life. The perfect size and such great interactive exhibits. Easy to get to, parking is free, good ticket prices, and less crowded than the city." - Heather

"Discovery Woods is beautiful. Love the custom built Treehouse - great views, quirky windows, reading nooks - it's perfect for little ones to enjoy. Outside, walking along the decks is fun, and the new slide area is a big highlight. It's so cool to watch kids play in this environment. I think combining play with nature in this way was a ftruly antastic idea. - Stella



Gore Place (Waltham)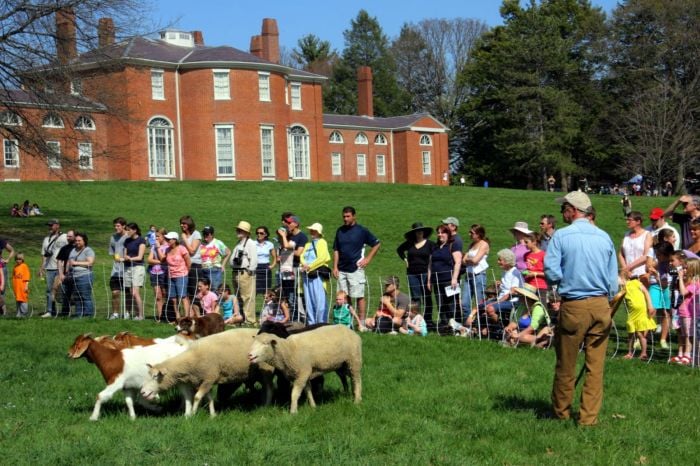 "It's a great place to see sheep and sometimes goats, buy organic produce or plants, and roam the beautiful property or play on the lawn (or sled /snowshoe in the winter) it's a gem of a place that makes you feel far away from the city life!" - Alice

"Fun as heck. Kids get to see sheep sheared, dogs that do herding perform, lots of crafts, tour the mansion free, great music". - Beth


Great Wolf Lodge (Fitchburg)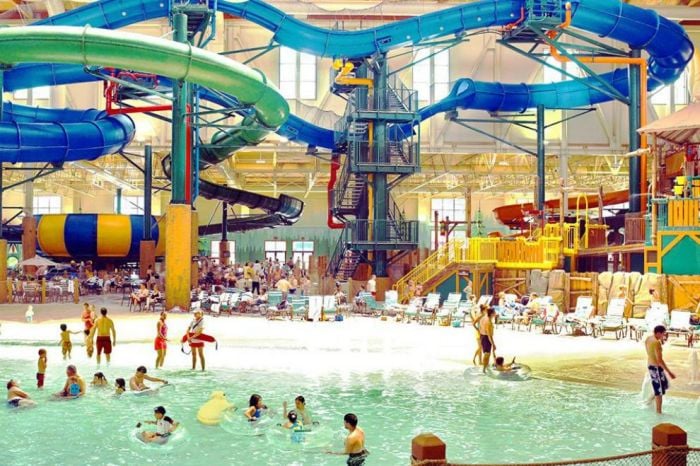 "Doesn't matter what the weather is like since it's all indoors. You can only attend if you stay at the hotel. LOTS to do besides just the waterpark. Staff is SO nice!" - Tanya





Harvard Museum of Natural History (Cambridge)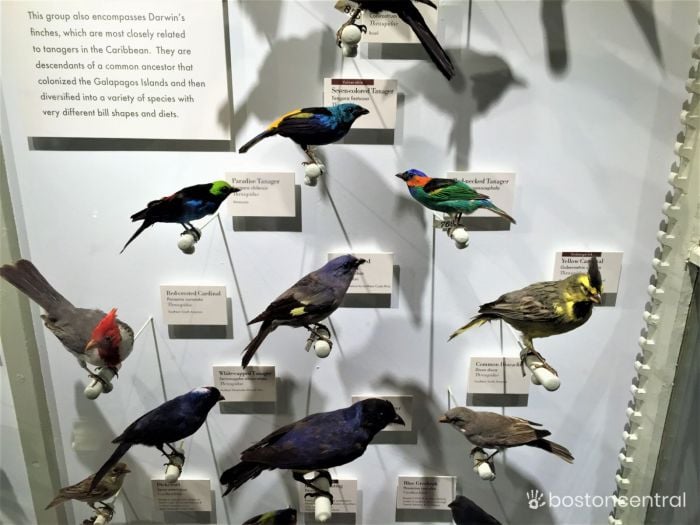 "It has the largest collection of specimens of animals around. Even though they are not living, like in a zoo, no zoo has as many different animals.
There are mammals, birds, bugs, and even dinosaur bones. There is also a gallery of glass flowers, and an impressive collection of rocks and minerals." - Katharine
Heritage Museums & Gardens (Sandwich)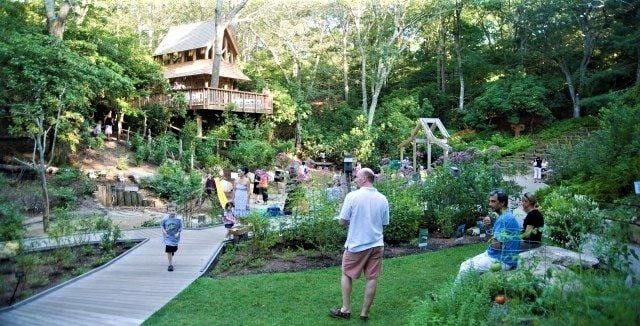 "The gardens were beautiful and the tree house was really cool. The automobile museum is fascinating. and the antique cars were especially interesting. The Glass museum as well,; kids can learn and watch that how to make glass, they show blowing glass." It's a great place to spend the day. - Younga



Ingaldsby Farm (Boxford)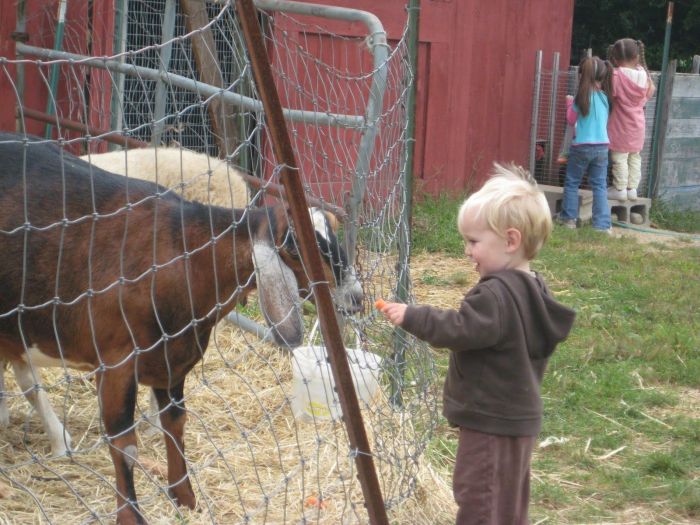 "Everyone here is super nice and I love them. Our two favorite things are the PYO and the animals. You can get containers of veggies for $1.50 to feed the goats and sheep. It's much better than other farms where you just get little pellets from a machine. The playground is also great - my kids have so much fun." - Michelle



Luna Theater (Lowell)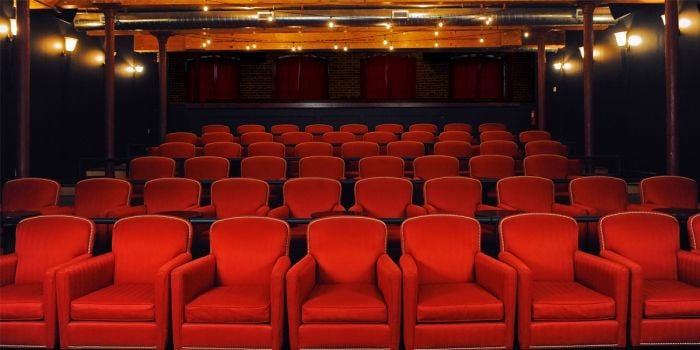 "Great place to take the kids to the movies" - Jill
Drive-Ins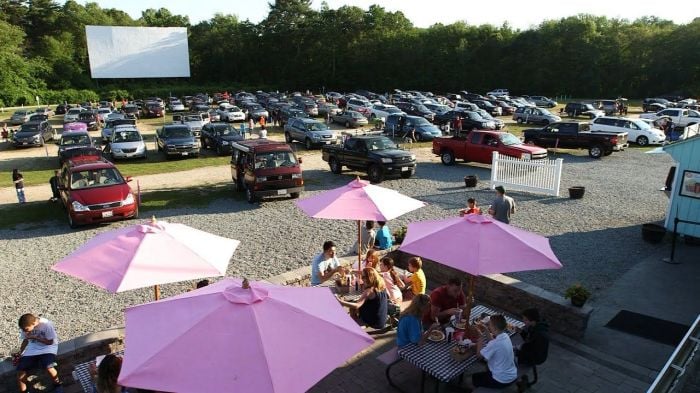 Mendon Drive-In (Menden)
Rustic Tri Drive -In (North Smithfield, RI)
"Nostalgic fun for the whole family. Bring a bunch of friends and make some great memories." - Amanda




Middlesex Fell Reservation (Stoneham)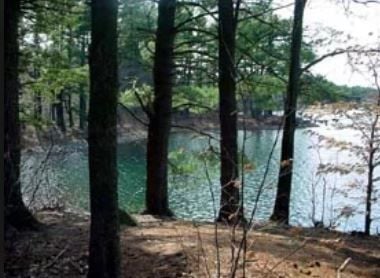 "Well maintained, plenty of trails, wooded hikes, easy commute from the city. The Fells is a delight during any season." - Natalie

"Nice walkways and lots of nature. So nice to have a place like this to escape the noise of the city. There is a boathouse by the visitor center, where you can rent kayaks, and canoes and misc. watercraft by the hour or day. Trail maps can be found online. - Steph
Paragon Carousel (Hull)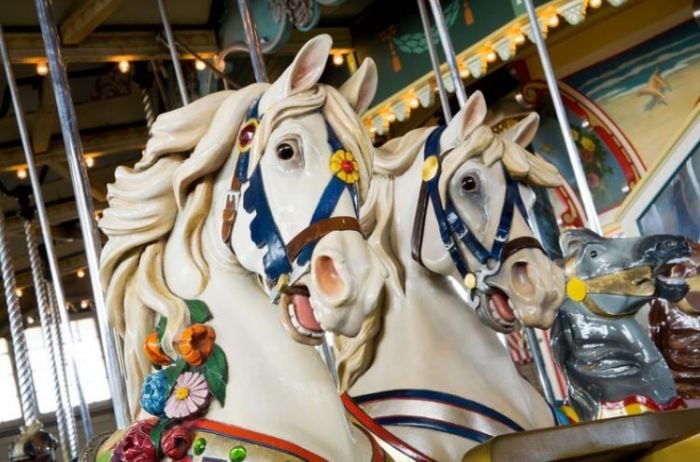 "Unique old type fun - love this old time carousel, and that it's indoors! The beach is across the street. Plenty of good food available. Choices from full service to snacks and ice cream." - Kalisa



Plimoth Plantation (Plymouth)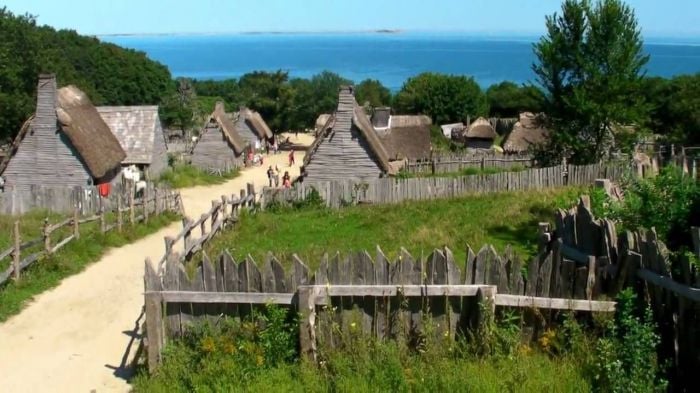 "The plantation is educational yet fun for the kids and they can learn a lot about our beautiful Native American people and all of the tribes in Massachusetts. Very clean, and the staff is friendly and fun to chat with." - Jan


Purgatory Chasm (Sutton)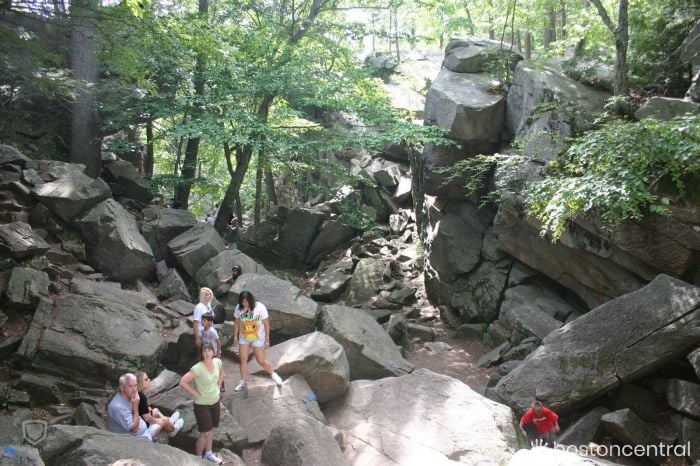 "So much fun seeing the kids climbing on/over the rocks. Some of the formations are just amazing. Great wooded picnic area, with BBQ grills, clean bathrooms on site and playground with lots of unique climbers as well. $5 parking..." - Kalisa





Puppet Showplace Theater (Brookline)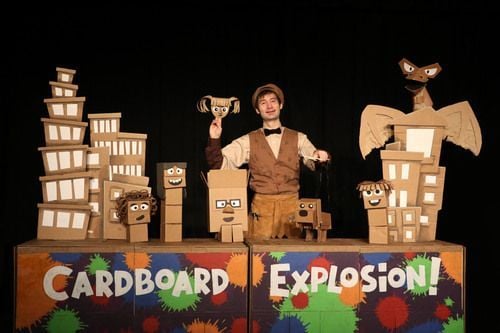 "Amazing interactive shows that spark imagination and creativity. Kids love it." - Christina
"Such a diverse lineup of puppeteers and shows. Great way to introduce young children to a live performance environment." - Samantha


Titus Sparrow Park Summer Concerts (Boston)
"The whole neighborhood comes together to listen to a different variety of music every Wednesday summer concerts" - Rory
Supercharged Entertainment - (Wrentham)
"I was looking for something to do that was different with the family. We had loads of fun on the go carts & my nine year old loved the Ninja Wipeout course & trampolines. They also have a game lounge. Hours of fun for the family". - Rory
Taza Chocolate Factory Tours (Somerville)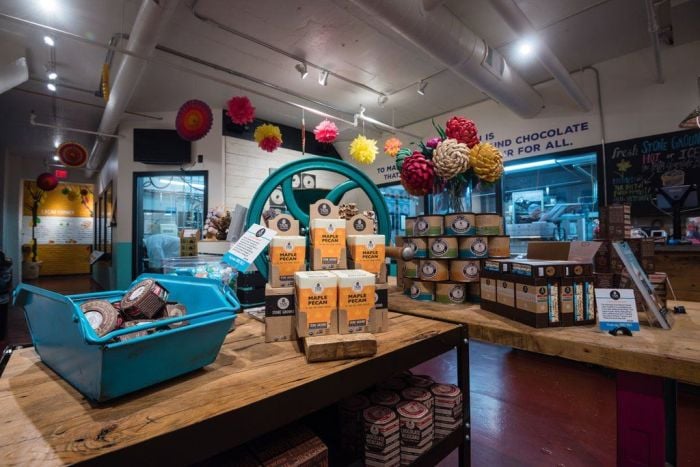 "Awesome chocolate, very informative tour and tons of knowledge on the chocolate process from growing to processing to eating! Inexpensive and fun." - Laura






Tougas Farm (Northborough)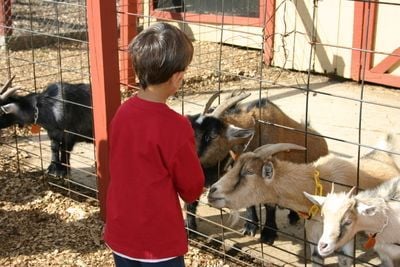 "This is a great place to pick apples, strawberries, blueberries, etc with kids. They also have hay rides, some animals (goats) and an amazing playground as well as a shop that sells delicious goodies! This is a wonderful way to spend a day outside and have a picnic lunch too!" - Alice
Tower Hill Botanical Society (Boyleston)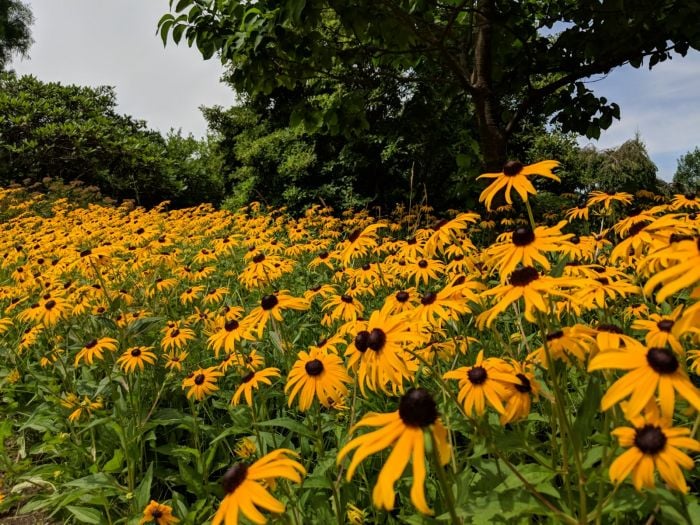 "So beautiful. Gardens are terrific and the grounds stunning. Wonderful walking trails! Easy hike to the summit lookout for gorgeous views! Exploring is easy and relaxing." - Ellen
"Sculptures and fountains and secret gardens are just lovely - it's fun to grab a map, follow the trails and find them all - especially the wooded trails. Just go and enjoy it. It's a treasure and not far from Boston. So much to do." ~Angela
Metropolitan Waterworks Museum (Brighton/Chestnut Hill)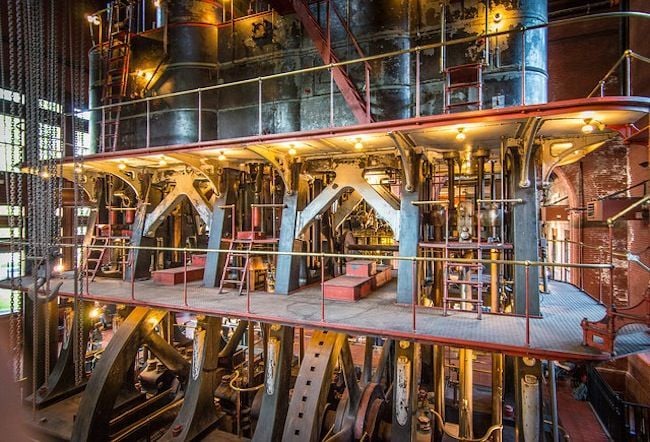 "This was a fun stop, cool space, interesting, with a kids activity area. All ages will find this to be a fascinating destination. The museum has the large steam engines and pumps, that were used by the city of Boston to supply clean drinking water to the city from the late 1880's through 1970's". - Caroline
"Terrific multi-media show, explaining the pump system, local reservoirs, landmarks and historic context. After your visit, the reservoir is a great place to stroll around and have a picnic lunch." - Grete


Walden Pond (Concord)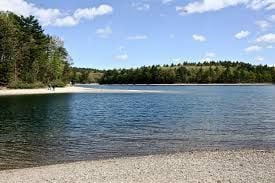 "Beautiful for taking a nature walk and playing on the beach. Kayaks are welcome, and it's an easy hike. You can actually walk all the way around the pond (a 1.7 mile flat, enjoyable hike).." - Stefanie



Well there you have it. Places that local BostonCentral readers love to bring their kids in and around Boston. We hope that you've found some new venues to add to your 'places to visit bucket list'.
Every single one of these venues is a favorite and each one has something special to offer! You can find many more cool things to do with kids in Greater Boston every day on our family-friendly Boston Events Calendar.
Top Ten Venue Submissions from Parents in the Boston Area


1. Boston Children's Museum
"Perfect mix of educational activities, fun and exercise (rock climbing, jungle gym, dancing lights, etc) for children and it's all in one place! The Boston Children's Museum makes learning fun." - Karen
"We love Friday nights at Children's Museum. $1 per person. An actually affordable evening for families on a fixed income.". - Jessica
2. Museum of Science Boston
"Great variety for the large age range of my kids. Keeps my kids busy and interested for hours. There is really something for everyone here, including great live animal shows. The Museum of Science Membership is a great deal - the kids never want to leave." - Maria
"The discovery center is awesome for smaller children. Bring your lunch and eat it while watching the giant marble run. So fun!" - Ariela
3. New England Aquarium
"The huge tank in the center of the aquarium is so interesting. There is a huge variety of marine life here, creatures we would never see without an aquarium". -Cheryl
"Boston's Aquarium is educational and has fun things to do for the kids plus the staff is very engaging with kids" - Jan
"Its fun and exciting for the kids. It's a special adventure to the city and we get to see the dolphins and fish. Something dont get a chance to see and do every day. Makes it really special." - Cherayna
4. Rose Kennedy Greenway & Carousel
"The Greenway is a great place for the children to splash in water on a hot day. There is also a carousel for them to ride. It's close to the North End, where you can go get some pizza or some goodies from the bakeries. " - Cheryl
"Kids love the carousel - it's like Magic in the City!", - Angela
5. Lawn on D
"There are lots of fun public events going on at The Lawn on D, like the Summer Block Party, summer movies, live music & oversized games for the kids. The swings alone are great. It's asy to get to. Something for all ages to enjoy". - Deb
6. Castle Island & Fort Independence
"So much to see and do at Castle Island. We love walking the loop, catching a breeze, watching planes take off and land at Logan, playing on the playground and of course grabbing a snack from Sullivans." - Paige
"Walking, swimming, playground, food!! Planes flying overhead, ships traveling by . . . awesome to watch. Plus tours of Fort Independence. All in one location...". - Susan
"First off "Sullivan's" for hot dogs! Then the kiddos spend some time in the playground
If we go on a Sunday, the Fort is open and they love going through it. Often a walk around the inner loop and then they get their ice cream. A great day for all. - Barbara"
7. Franklin Park Zoo
"Great day out with kids. Free parking and plenty of picnic areas. An oasis in the city of Boston. The gorilla exhibit, outdoor bird feeding area, lions, and huge playground are our favorites". - Mary
"The renovations and improvements they have made at Franklin Park Zoo are awesome. Kids love the outdoor nature area with giant nest to climb". - Jen
8. Boston Public Garden & Swan Boats
"The Boston Public Garden is accessible by multiple modes of transportation, lots of options of things to do (swan boats, frog pond, playground, carousel, etc.), different option for food (including bringing your own picnic). I have been bringing my daughter every summer since she was born, I can make a day out of it or just go in for a couple of hours". - Jessica
"There is nothing better than seeing the children's eyes light up when taking a ride on the Swan Boats...and it's fun for the adults too!!!" - Carol
9. Boston Common & Frog Pond
"It's easy to get to get to and centrally located. The green line has a stop at Boston Common. The Common has plenty of grassy areas, a playground, a carousel and Frog Pond wading pool, food, drinks, bathroom, and sitting areas.". - Keri
"There's a playground and carousel nearby and the atmosphere is great. Kids have here so much fun and in general it such a happy place to be on a warm day especially." - Sue
10. USS Constitution Museum / Old Ironsides (tie)
"It is very cool to go on a ship that was built in the 1700s at the time of our first president, George Washington. It was commissioned by the navy. It us amazing that a ship o that age us still around for us to tour". - Cheryl
"The USS Constitution Museum and Old Ironsides are free to visit, and you learn a lot of history. We like to take the Charlestown Ferry over from Atlantic Wharf." - Angela
10. Boston Duck Tours (tie)
"You get to ride on an amphibious vehicle through Boston and into the Charles River, learning history along the way. Boston Duck Tours are so fun!" - Jill