Massachusetts Museum & Venue Opening Dates & Info
A list of museums that are opening up in Phase 3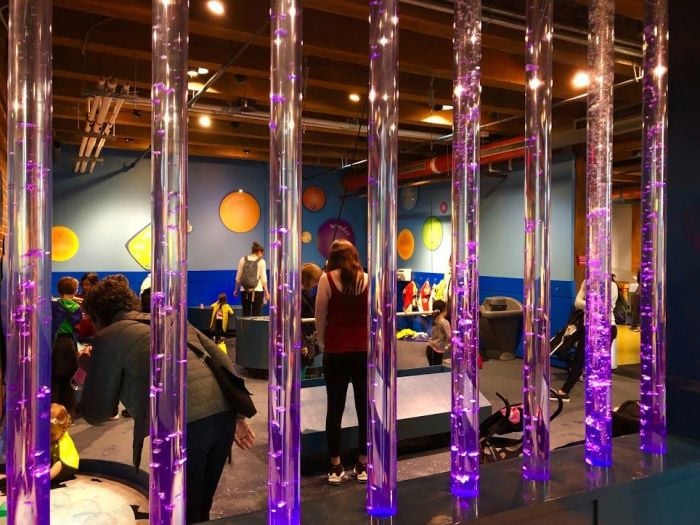 Here is a list of Massachusetts museums that are currently open, or that will be re-opening during phase 3 guidelines. We will monitor the field each week to let you know more information as we learn of it. In the meantime, keep wearing masks - enjoy the outdoors and stay the course!
There are lots of innovative events & activities that are cropping up as well that allow for famiy fun and social distancing. Check out our drive-ins near Boston guide, as well as our weekly events newsletter for great ideas.
For more insights about what to expect during the phase 3 reopenings of these insitutions, here's a helpful article from WBUR.
Open Museums, Zoos & Venues - Boston
Museum of Fine Arts (MFA) opens September 26
Boston Common Carousel now open!
Boston Public Market opens September 16 (Wed – Sat from 8AM – 6PM)
Boston Tea Party Ships & Museum opens August 17
Paul Revere House - opens July 22, (Wednesday – Sunday, 10 am – 4pm)
USS Constitution Museum opens August 7
Museum of Science, Boston opens July 26
Boston Children's Museum opens July 22
Codzilla High Speed Boat Ride opens July 18
Boston Tea Party Ships & Museum opens July 17
Zoo New England open
Institute of Contemporary Art (ICA) opens July 16
New England Aquarium opens July 16
Old North Church open July 16
Isabella Stewart Gardner Museum opens July 15
Greenway Carousel open Friday (11am - 7pm), Saturday & Sunday (11am - 8pm)
Boston Duck Tours (Prudential location) opens July 13th at 10AM!
Open Museums - North Suburbs


Hammond Castle Museum (Gloucester, MA)
Castle Hill on the Crane Estate (Ipswich, MA)
Salem Witch Museum (Salem, MA) opens July 9
Peabody Essex Museum (Salem, MA) opens July 18
Open Museums - South Suburbs


Patriots Hall of Fame (Foxborough) opens September 11
Whydah Pirate Museum (Cape Cod) opens July 9
Fuller Craft Museum - Opening to the public Aug. 6.
Newport Mansions (Newport, RI)
Plimoth Plantation (Plymouth, MA)
Coggeshall Farm Museum (Bristol, RI)
Battleship Cove (Fall River)
Capron Park Zoo (Attleboro) open daily 10am-4pm
Open Museums & Venues- West Suburbs


deCordova Sculpture Park and Museum galleries open Thursday, October 8
American Heritage Museum opens July 8
Discovery Museum (Acton, MA) opens July 28 (*Free admission for all visitors thru 8/23).
Stone Zoo open
Fruitlands Museum galleries & grounds open
Drumlin Farm (Lincoln, MA) - open Sat & Sun 9am - 5pm
Southwick's Zoo open Mon & Wed 10am - 3:30pm | Tue., Thu ., Fri., Sat., & Sun. 10am - 5pm.
The Fitchburg Art Museum reopens July 22 and will offer free admission until Sept. 6.
Massachusetts Museum of Contemporary Art (Mass MoCA, NW Mass.) opens July 11
Old Sturbridge Village (Reserved, timed admission)
Fuller Craft Museum - Opening to the public Aug. 6.
deCordova Sculpture Park & Museum (Lincoln, MA)
OPEN THEME PARKS
Canobie Lake Park (Salem, NH) - opens July 16
Apex Entertainment Center (Marlborough) - open M-TH (11:30am-8pm); FRI (11:30am-10pm); SAT (11am-10pm); SUN (11am-8pm)
Story Land (Glen, NH) - open July 17

OPEN MOVIE THEATRES
August 28 - Showcase Cinema de Lux will open locations in Dedham, Revere, Randolph, North Attleboro, Foxboro, Blackstone Valley, Lowell and Woburn. Showcase SuperLux in Chestnut Hill will re-open with a special food service offered in partnership with Davio's.
CLOSINGS
Facing serious financial effects of the unprecedented COVID-19 pandemic, the
EcoTarium in Worcester plans to close September 4,2020 for the fall and winter seasons.